How to Freeze Whole Strawberries
We may earn money or products from the companies mentioned in this post.
How to Freeze Whole Strawberries
Get ready for strawberry season with this quick and easy 'how to.' Freezing fresh whole strawberries is super simple to do, and the flavor of just picked strawberries can't be beat. When freezing fresh strawberries, follow these few simple 'rules' and you'll be off to a good start. Carefully cut off the green leafy stem end using a sharp paring knife. This creates a flat surface, allowing the berries to sit upside down on the baking sheet.
How to Freeze Strawberries Continue
If any berries have a green, yellow or dark brown tip, you can cut that off or leave it on, this step is optional and totally up to you. Only rinse the strawberries right before you're going to freeze them. Carefully pat them dry with paper towel. Line strawberries, flat side down, on parchment lined baking sheet. Place baking sheet in the freezer. Freeze strawberries until frozen solid. Divide strawberries between freezer baggies. Mark the date and amount on outside of baggie.
Strawberry Season
Strawberry Season will be here again soon. Every year, towards the end of June, my daughter and I head out to a Pick Your Own strawberry farm and pick strawberries. Lots and lots of strawberries. Strawberries to make jam, strawberries to add to salads and strawberries to eat and freeze.
Try this quick and easy kitchen tip for freezing whole strawberries. You can also freeze blackberries, raspberries, and blueberries in this way.
More Recipes
Strawberry Season will be here shortly. Do you have your recipes ready?? Try our favorite favorite strawberry recipes. Strawberry Crisp made with Homemade Strawberry Pie Filling, Strawberry Bread with Pink Glaze and Fresh Strawberry Scones.
How to Freeze Whole Strawberries
Strawberries, washed, hulled and patted dry.
Place clean strawberries, flat side down, on a baking sheet lined with parchment paper.
Place strawberries in the freezer.
Freeze until firm. About 2 hours.
When strawberries are frozen, remove from freezer.
Place in a large ziplock freezer bags.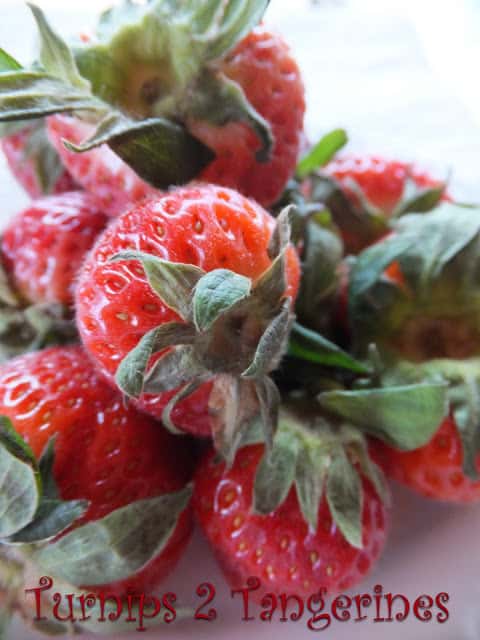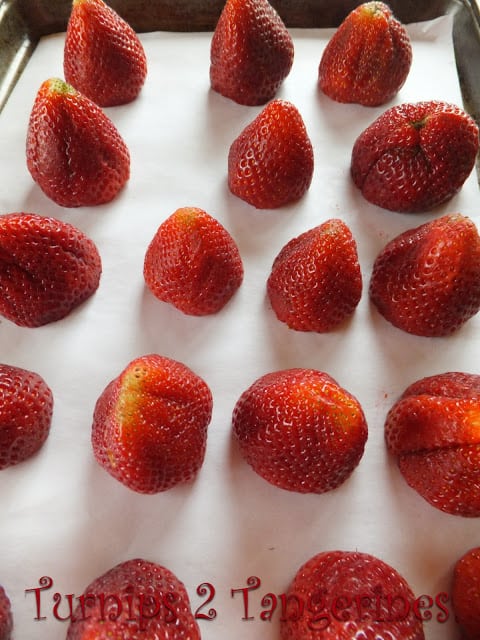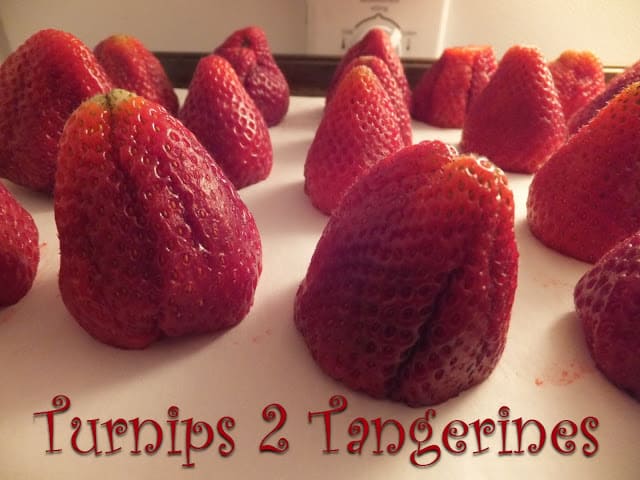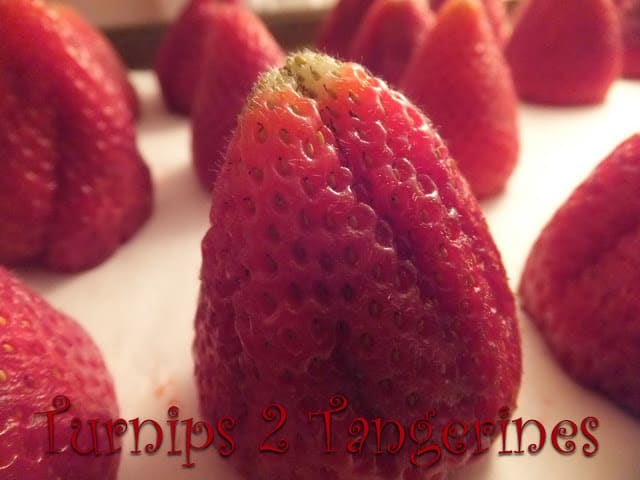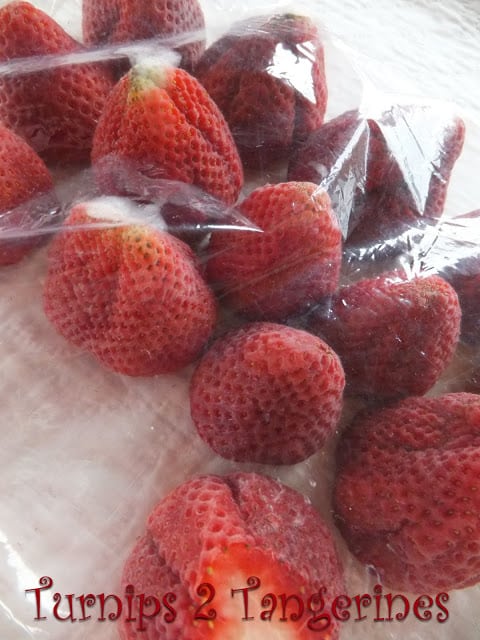 Recent Recipe: Multi Grain Sourdough Boule