Four Healthy Recipes to Include In Your Diet
We may earn money or products from the companies mentioned in this post.
Four Healthy Recipes To Include In Your Diet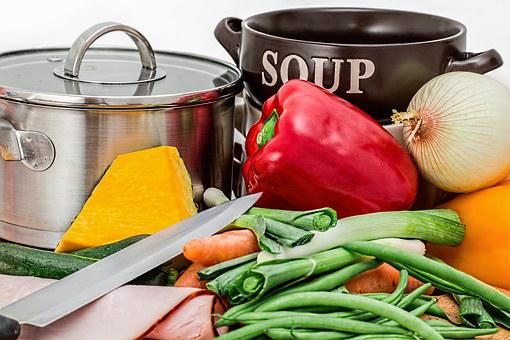 A healthy diet is essential to your well-being, providing the nourishment needed to function. However, this doesn't mean that you should be restricted from enjoying your delicious meal in one way or another. Rather, it's about focusing on the nutritional value of the meals you take and the right proportion for your body. All you need is some simple and healthy recipes to transform your diet. Here are some worth considering for the best results. 
Low-fat yogurt with berries, bananas, and melon
Yogurt is essential for health, as it contains important nutrients and is high in protein which helps your immune system fight infections. This means that your body can create antibodies more efficiently. Your yogurt meals can also strengthen your immune system, so keep this in mind. Fruits, such as melon, will promote weight loss and hydrate your body, while bananas, on the other hand, may improve your blood sugar levels. It's important to also note that bananas are rich in soluble fiber. Berries are also a good fiber source, are low in calories, and are extremely nutritious. Fortunately, you can pair your yogurt with these fruit options to create a tasty yet nutritious meal. 
Bake healthful cookies with Oatmeal
It's advisable to try baked oatmeal cookies, as they contain more fiber than other cookies. As a tip, leverage whole-grain flour containing around six times as much fiber as white flour. Oatmeal also contains vitamins, minerals, and antioxidants. Oatmeal is healthy for weight loss and low blood sugar levels and reduces your risk of heart disease. If you are intolerant to gluten or wheat or have celiac disease, oatmeal cookies provide a simple and healthy way to enjoy cookies if you prepare them appropriately. The pineapple oatmeal coconut cookies, for instance, taste really good. You can try it! 
Research has shown that adding chili to meals can speed up fat burning and may reduce appetite to aid weight loss. It can help with winter colds and blocked noses as the peppery heat can stimulate secretions to help clear congestion, so keep this in mind. You can try the best vegan chili recipe to help you with pain relief, such as heartburn and osteoarthritis pain.
Melon and kiwi fruit smoothie 
A melon and kiwi fruit smoothie will work as a wonderful dessert, so keep this in mind. The Kiwi fruit is rich in vitamin C, antioxidants, and other essential nutrients that keep the body healthy. It is beneficial for your digestive health and immune system. Research has also proven that the kiwi fruit may help with asthma. If you are also worried about your health, the kiwi fruit can protect your heart from serious problems. Adding melon to your smoothie may lower your cancer risk and help your kidneys, so keep this in mind.
Make sure to take good care of yourself first while practicing the above recipe in your daily meals. Don't procrastinate; start now, and you'd be glad you did.