Food Finds Pumpkin Happy November
We may earn money or products from the companies mentioned in this post.
Food Finds Pumpkin Happy November
My daughter Mindy and I recently took a drive to Milwaukee WI. Why? To shop at Trader Joe's! This shopping trip, Trader Joe's was all about Pumpkin. Pumpkin was everywhere and we literally went on a Pumpkin roll. In fact, you could say we went Pumpkin crazy. We bought everything from Pumpkin Spice Coffee to Pumpkin Joe Joe's, There was an over abundance of Pumpkin and that made me happy. All of the Pumpkin products we tried were Excellent! I only regret not buying more of each! Here is our list of Food Finds: Pumpkin.
Favorite Things
One of favorite things to do, is to find and share Food Finds with our readers. All of our Food Finds are products that we use and recommend. We don't in any way get compensated for our reviews on our food finds. We just enjoy finding and trying new to us food finds and then passing along to our readers our honest reviews. If we love a product, we'll tell you…If we don't love a product, we'll tell you that too.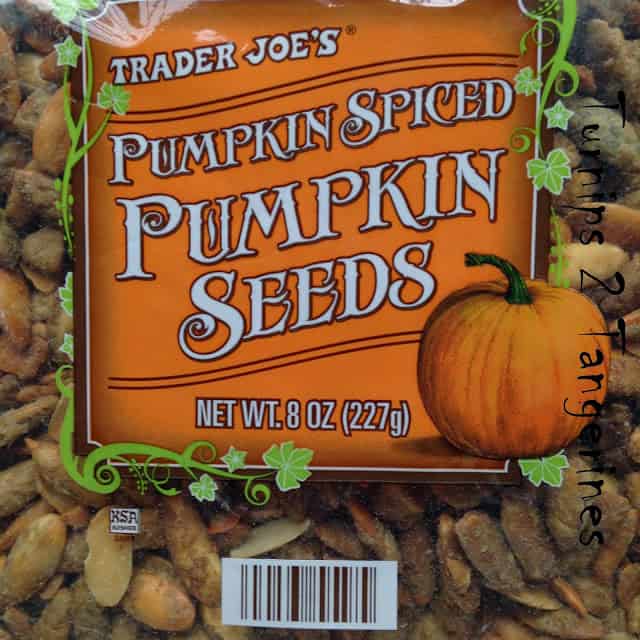 Pumpkin Joe-Joe's.
Pumpkin sandwich cookies with Pumpkin Cream Filling.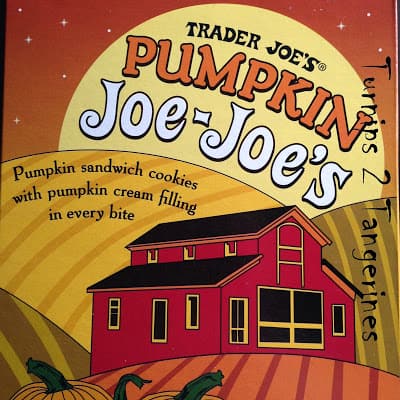 Pumpkin Pancake and Waffle Mix. Always a favorite in my house.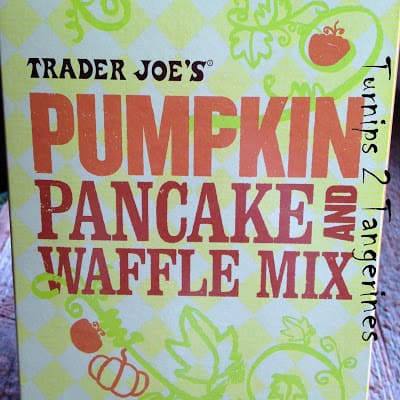 Pumpkin Cornbread Croutons.
Wonderful served with tomato
soup or your favorite chili.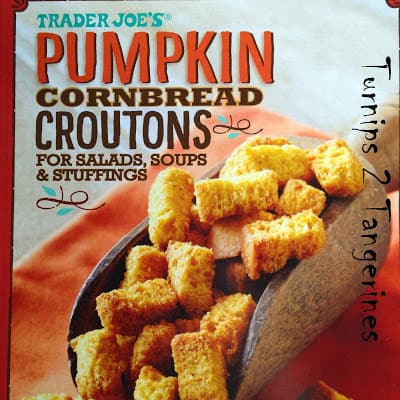 Pita Crisps with Cranberries & Pumpkin Seeds. Delicious and Great with Pumpkin Dip.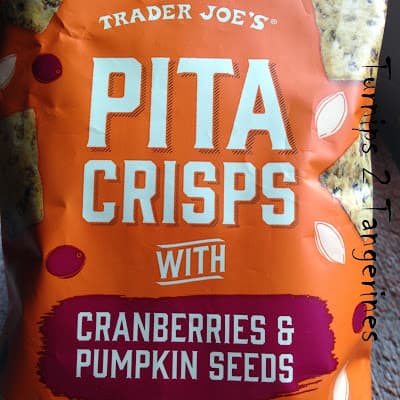 Pumpkin Seed Brittle with Pumpkin Pie Spice. Delicious with a warm, spicy flavor.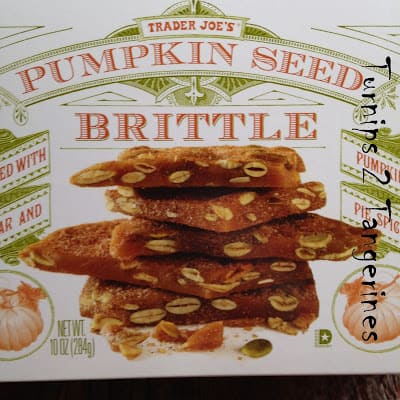 Pumpkin Cereal Bars.
Great Pumpkin Flavor.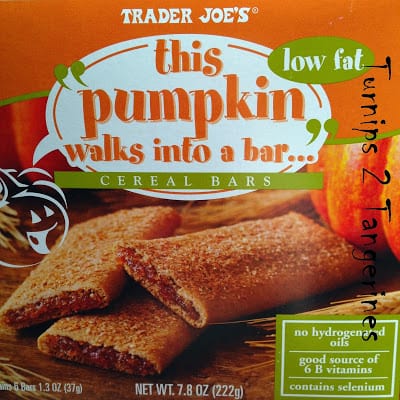 And on to a few non-pumpkin favorites.

Crystallized Candied Ginger.
Sweet and Spicy.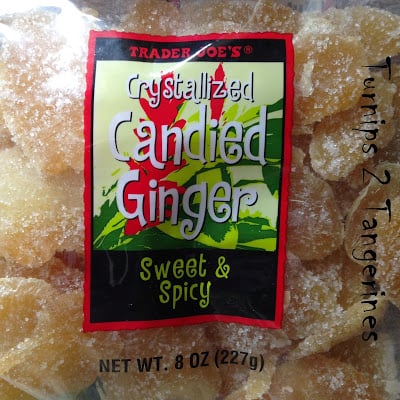 Black Rice.
So versatile and delicious.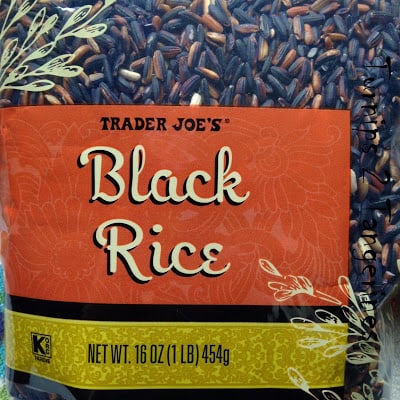 Smoked Paprika, Spices of the World.
Wonderful Smokey Flavor.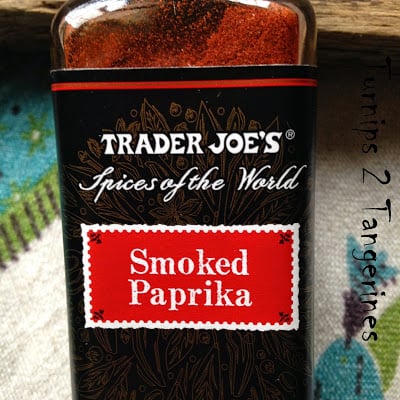 Cherry Preserves made with Fresh Cherries. Delicious.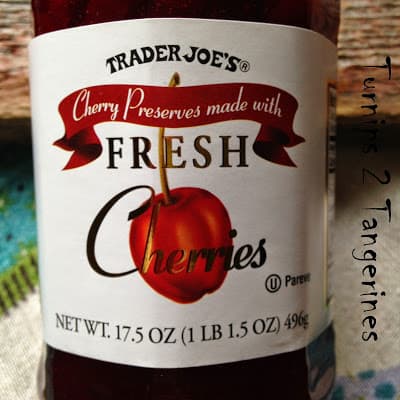 Creamy Almond Butter. 
Delicious in Filled Dates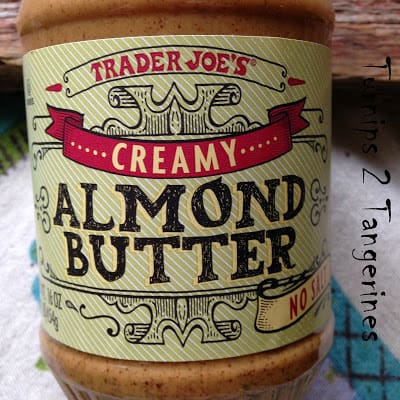 *Note: The views and opinions stated here are strictly my own. I have not been compensated in any way from Trader Joe's.