Farro with Cheese Stuffed Peppers
We may earn money or products from the companies mentioned in this post.
Farro with Cheese Stuffed Peppers
This recipe is made with a boxed farro grain mix that I purchased at Aldi called Earthly Grains Flavored Grains Farro with Cheese and Spinach. Aldi had three different boxes for sale, at least that's all I came across, and I bought one of each. Besides Farro with Cheese and Spinach, I picked up a box of Earthy Grains Flavored Grains Spelt with Pesto and Barley with Mediterranean Herbs and Spices.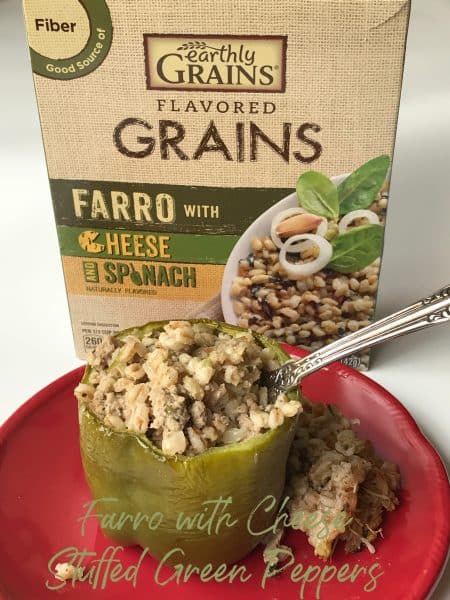 What is Farro?
Farro pronounced FAHR-oh is an ancient cereal grain that belongs to the wheat family. Also known as emmer wheat, farro's popularity gave way to higher-yielding, easier-to-grow varieties of wheat grains. Over the years Farro began re-emerging in Italy and is now attracting attention from cooks all over the world. Though farro is often confused with Spelt (which is sometimes mistakenly called farro) but they are completely different grains. Farro has a dense chewy structure and a rich, nutty flavor.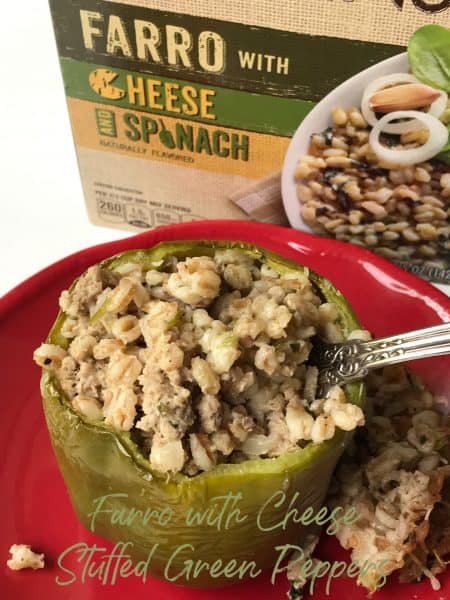 What is Spelt?
Spelt is Native to Southern Europe, where it's been used for centuries. Spelt is an ancient cereal grain that has a mellow nutty flavor. The easily digestible, highly nutritious spelt has a slightly higher protein content than wheat. Spelt flour, available in natural food stores, can be substituted for wheat flour in baked goods. Whereas spelt was once thought to be safe for those sensitive to wheat, studies now show that some wheat-allergic people may also react as readily to spelt.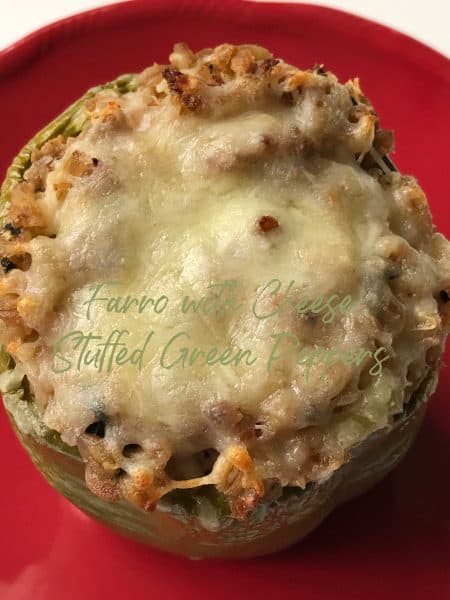 Word About Barley
This hardy grain dates back to the Stone Age and has been used in dishes ranging from cereals to breads to soup. Most of the barley grown in the Western world is used either for animal fodder or when malted, to make beer and whiskey.
Hulled Barley also called whole-grain barley, has only the outer husk removed and is the most nutritious form of the grain. Scotch Barley is husked and coarsest ground. Barley Grits are hulled barley grains that have been cracked into medium-coarse pieces. Hulled, Scotch barley and barley grits are generally sold in natural food stores.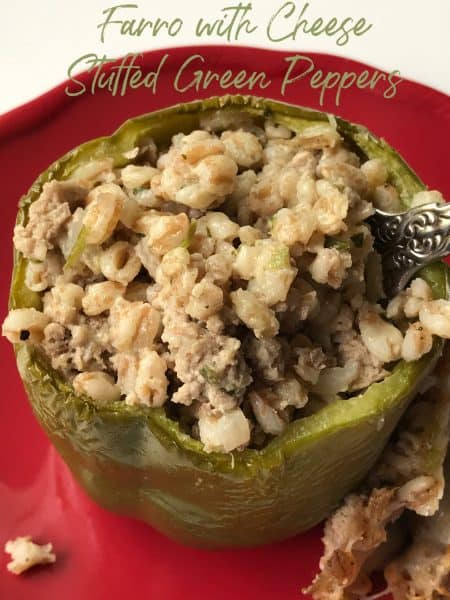 Pearl Barley has also had the bran removed and has  been steamed and polished. It comes in three sizes; coarse, medium and fine. Pearl barley is most often used in soups and stews. Barley flour or barley meal is ground from pearl barley and must be combined with a gluten-containing flour for use in yeast breads.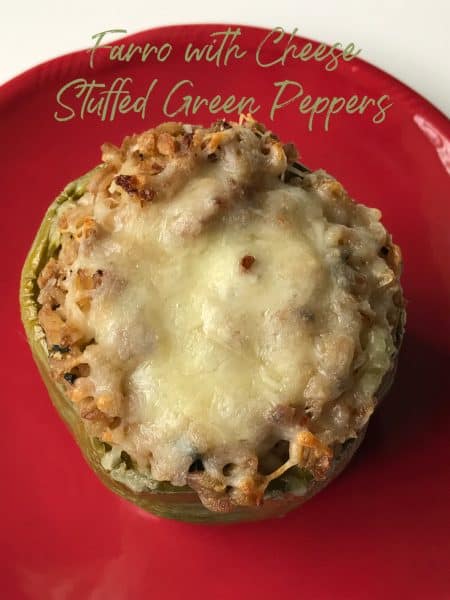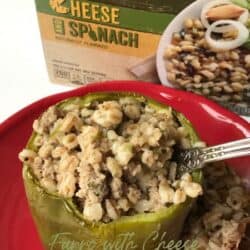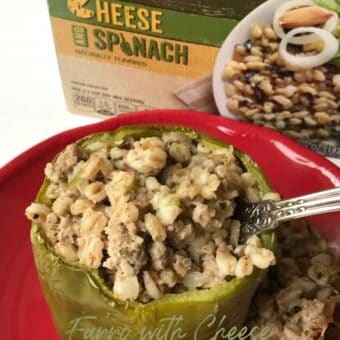 Farro with Cheese Stuffed Green Peppers
Made with convenient ingredients.
Ingredients
1

16 oz package

ground turkey

1

small

medium onion, chopped

1

banana pepper, seeded, membranes removed, chopped

1

5 oz box

Farro with Cheese and Spinach

,

Earthly Grains Flavored Grains

2

cups

water

1

6 oz package

shredded mozzarella cheese

salt and pepper to taste

6

large

bell peppers
Instructions
Preheat oven to 350° In a medium skillet brown ground turkey with chopped onion and banana peppers. Season with salt and pepper. Cook until turkey is no longer pink and onion and banana peppers are tender. Set aside.

Make Farro: In a medium saucepan, pour contents of pouch and 2 cups of unsalted water.

Bring to a boil. Stir and reduce heat to medium. Simmer, uncovered, for 15 to 18 minutes, stirring occasionally. Remove from heat. Combine farro mixture with browned turkey mixture. Set aside.

Slice off the stem end of the green peppers. Remove seeds and membranes. Stuff the green peppers with the farro turkey mixture.

Stand stuffed peppers up in a baking dish. Bake at 350 for 45 minutes. Top each pepper with cheese. Bake an additional 15 minutes or until cheese has melted.
Another favorite recipe is Coconut Quinoa. Recent Recipe: Extra Fancy Pumpkin Bread