Easy Smoothie Popsicle made with Tovolo
We may earn money or products from the companies mentioned in this post.
Easy Smoothie Popsicle 
Baby, It's cold outside…Why not warm up with Easy Smoothie Popsicle! I love smoothies but quite frankly, I hate the mess. I know it sounds ridiculous but I hate washing out my blender container. Sounds silly I know but I'd rather scrub a pan verses washing out the blender container. Anyway, why not turn your favorite smoothie recipe into a cool refreshing Popsicle treat.
Even better, why not make these easy smoothie Popsicle's using your favorite ready to make packaged smoothie mix. This recipe makes 6 smoothie Popsicle's. Easy Smoothie Popsicle's are simple, easy and so good. Refreshing on a hot or cold day.
Tovolo
Tovolo Groovy Yellow Popsicle Frozen Ice Molds are used to make these groovy smoothie Popsicle's. My grandson, E-man, loved Popsicle's and when he comes to stay with us over the summer months, we go through a lot of Popsicle's. I always purchase "sugar-free" Popsicle's but I wanted to make him "healthier" Popsicle's, something more than just flavored, colored water. I went in search of Popsicle or frozen ice molds. What I found on Amazon was actually quite astonishing. I had no idea there were so many different shapes and sizes of frozen ice pop molds….a far cry from the Tupperware molds or ice cube tray Popsicle's we had as kids!
Two Sets Are Better Than One
After I ordered a box of Tovolo Rocket Pop Molds from Amazon and then waited for my molds to arrive. In the meantime, I went with my daughter-in-law Kim on one of our thrift store hopping, shopping trips. (Oh how I love to go thrift store shopping, I get goosebumps just thinking about it!) At one of our stops, I found a box of Tovolo Groovy Yellow Popsicle Frozen Ice Molds for $1.00! Well, I snatched that box up so fast, it'd make your head spin. I'm now the proud owner of two sets of Tovolo Ice Pops! Let summer begin.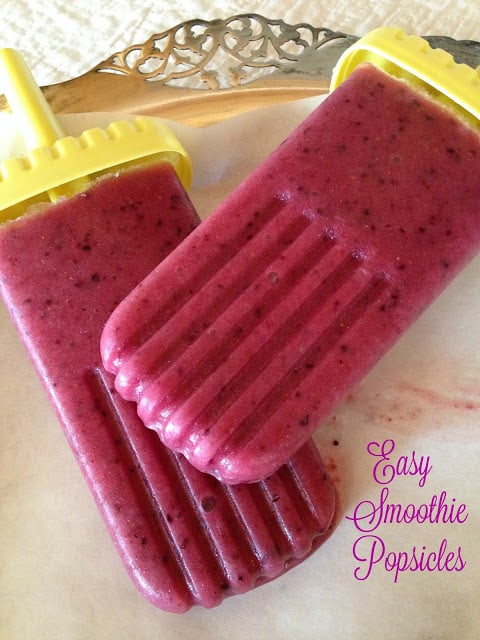 Today's Tasty Tip:
Store vinegar in a cool, dry place. Unopened, it will keep almost indefinitely. Once opened, store vinegar at room temperature for about 6 months.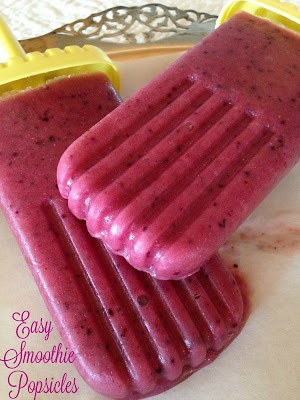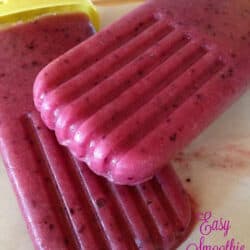 Easy Smoothie Popsicle
Young and Old will love these fruity smoothie pops.
Ingredients
1

16 oz package

ready-to-use smoothie package such as Yoplait or Jamba

1

cup

apple juice

1/2

cup

yogurt, flavor of your choice

1/2

cup

fresh fruit (banana, strawberry, blueberry, mango and/or peaches)

2

tablespoons

honey
Instructions
Add all ingredients in a blender and process until well combined and smooth.

Pour blended smoothie into Popsicle molds.

(Tovolo Groovy Yellow Popsicle Frozen Ice Molds)

Freeze overnight before removing from molds.
Recipe on Tap
If you like smoothies as much as we do, then your in luck. Give these a try too. Banana Mango Smoothie and Tropical Smoothie Bowl Paradise Fruit are both sensational.