Easy Chicken Salad
We may earn money or products from the companies mentioned in this post.
Easy Chicken Salad
With only three ingredients five total if you count the salt and pepper, this recipe for chicken salad is just that, super duper, easy. Not only is this chicken salad recipe easy, it's delicious! I love to bring chicken salad to parties as an appetizer or side dish. Served with buttery crackers or mini croissants  Easy Chicken Salad is always the first thing to disappear. It's hard to believe that this recipe is made with only three ingredients.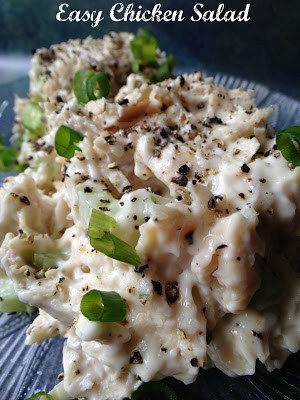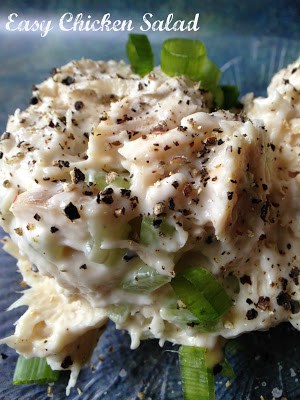 Simple is Good
Chicken salad can be made with a rotisserie chicken, baked chicken breasts, baked chicken thighs or legs and/or a combination of all three.  Leftover chicken is perfect for making any kind of chicken salad. When chicken goes on sale, keep this recipe in mind and stock up. The next time you prepare chicken for dinner, make a few extra pieces so that the next day you'll be ready to make Easy Chicken Salad.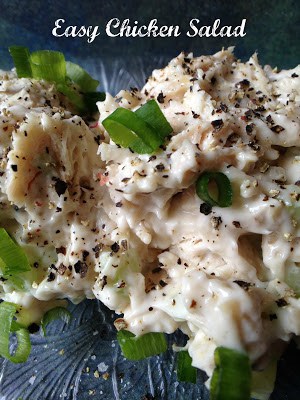 Deli Made Easy Chicken Salad
When I worked in a deli, years ago and for a very short time, one of the most popular deli items we sold was this recipe for chicken salad. We made easy chicken salad every day and every day we sold out. I worked the 5 to 9 pm shift and each night before we closed, this was the one thing that had to be made. Before the day shift left, they put eight chickens on the rotisserie and we made chicken salad with those chickens plus any rotisserie chicken that didn't sell that day.
Short Lived
The deli life was short lived for me, mainly because I hurt my back while lifting something. I don't even remember what it was anymore. I can tell you from my short time working in a deli, deli work is dang hard work! The women and men working behind the deli counter at your local grocery store work their butts off. Next time you're at the deli counter, instead of waving your little paper number in the air to get their attention, smile and be nice:) They deserve it.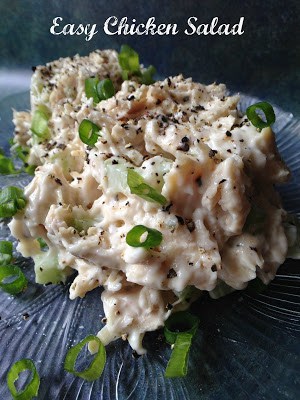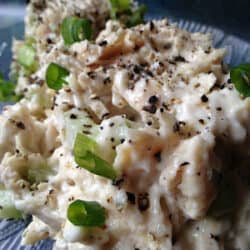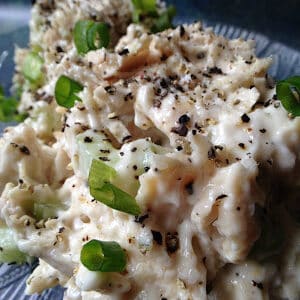 Easy Chicken Salad
Super easy and delicious:)
Ingredients
3

cups

chopped cooked chicken

3

stalks celery diced

1/2

cup

mayonnaise, or to taste

salt, to taste

freshly ground black pepper, to taste
Instructions
Place chicken in a large bowl, season with salt and pepper.

Add chopped celery, toss with chicken.

Stir in enough mayonnaise just to moistened ingredients.

Taste; add more salt and pepper if needed.

Serve with crackers, mini croissants or as a sandwich spread.
Recipes On Tap
Waldorf Chicken Salad and Ultimate Chicken Sandwiches.
Easy Chicken Salad is best made with "real" mayonnaise, like Hellman's