Easy Cheesy Turkey Meatballs
We may earn money or products from the companies mentioned in this post.
Easy Cheesy Turkey Meatballs 
Easy Cheesy Turkey Meatballs are made with the classic Italian seasonings found in most meatballs and lean ground turkey. After the meatballs are rolled into balls, they're browned in a small amount of olive oil, in a medium skillet, over medium heat. They are then intentionally smothered in your favorite  marinara sauce.  The icing (so to speak) on the meatballs is extra sharp Wisconsin cheddar cheese. Serve meatballs, sauce and cheese with crispy polenta rounds and for a complete meal, serve a side salad topped with Olive Garden Italian Salad Dressing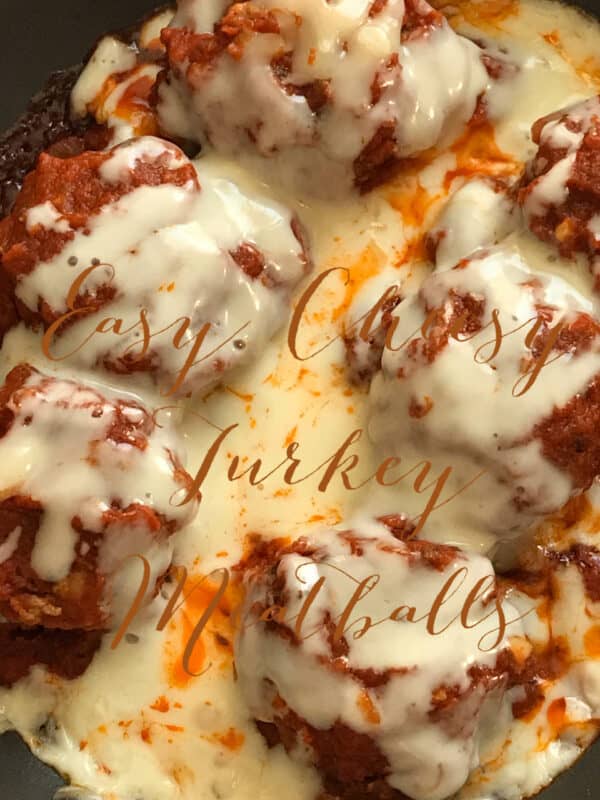 Found On Pinterest
This is another Pinterest recipe. Bacon Lettuce Tomato Salad with Avocado was a recipe we posted a few days ago, was also found on Pinterest. The original recipe or the one I found on Pinterest, is actually a Keto friendly recipe served with cauliflower purée. Since we don't follow the Keto diet plan religiously, I tweaked the recipe somewhat to suit our tastes. The original recipe can be found here~Joyful Healthy Eats.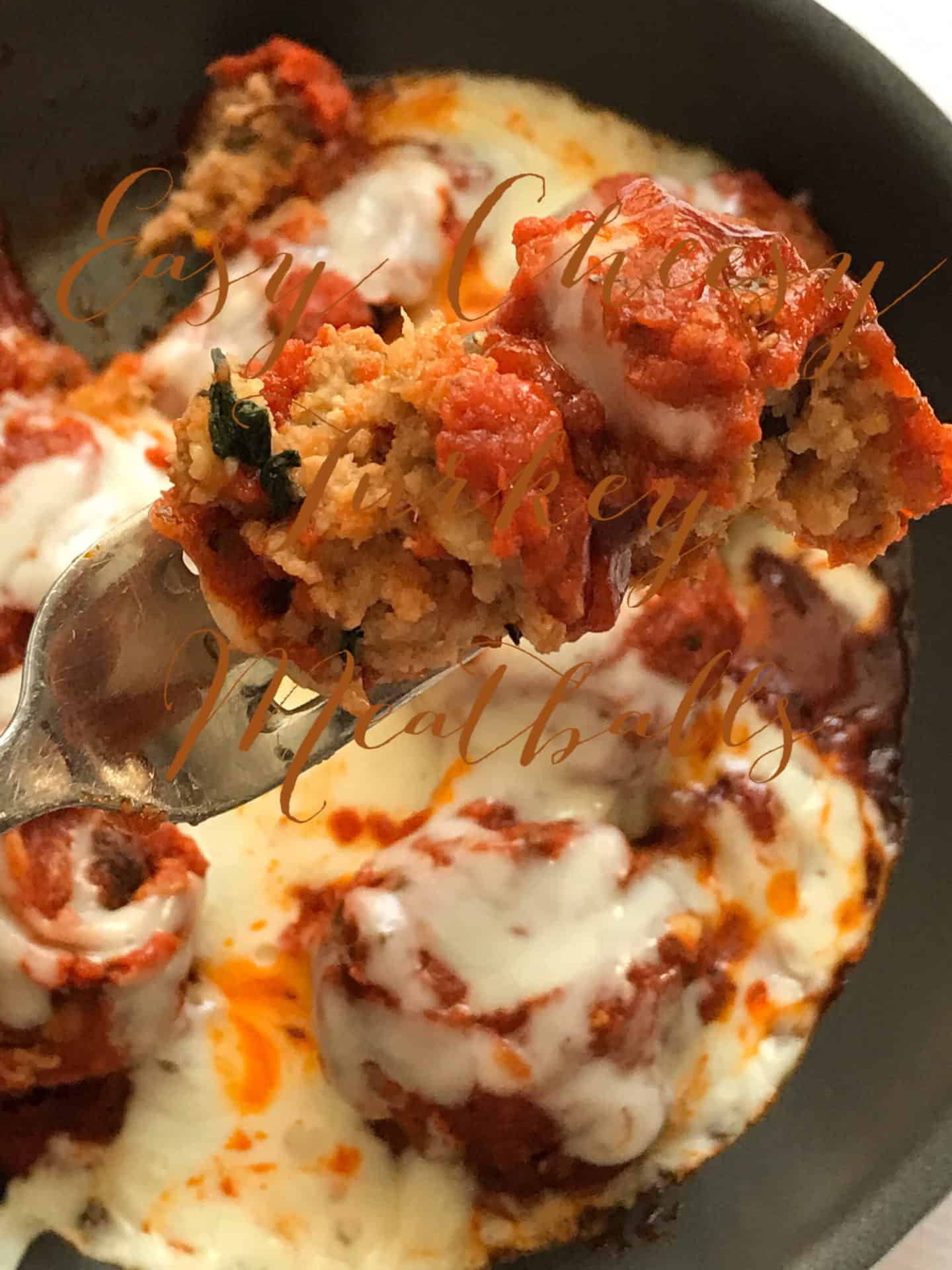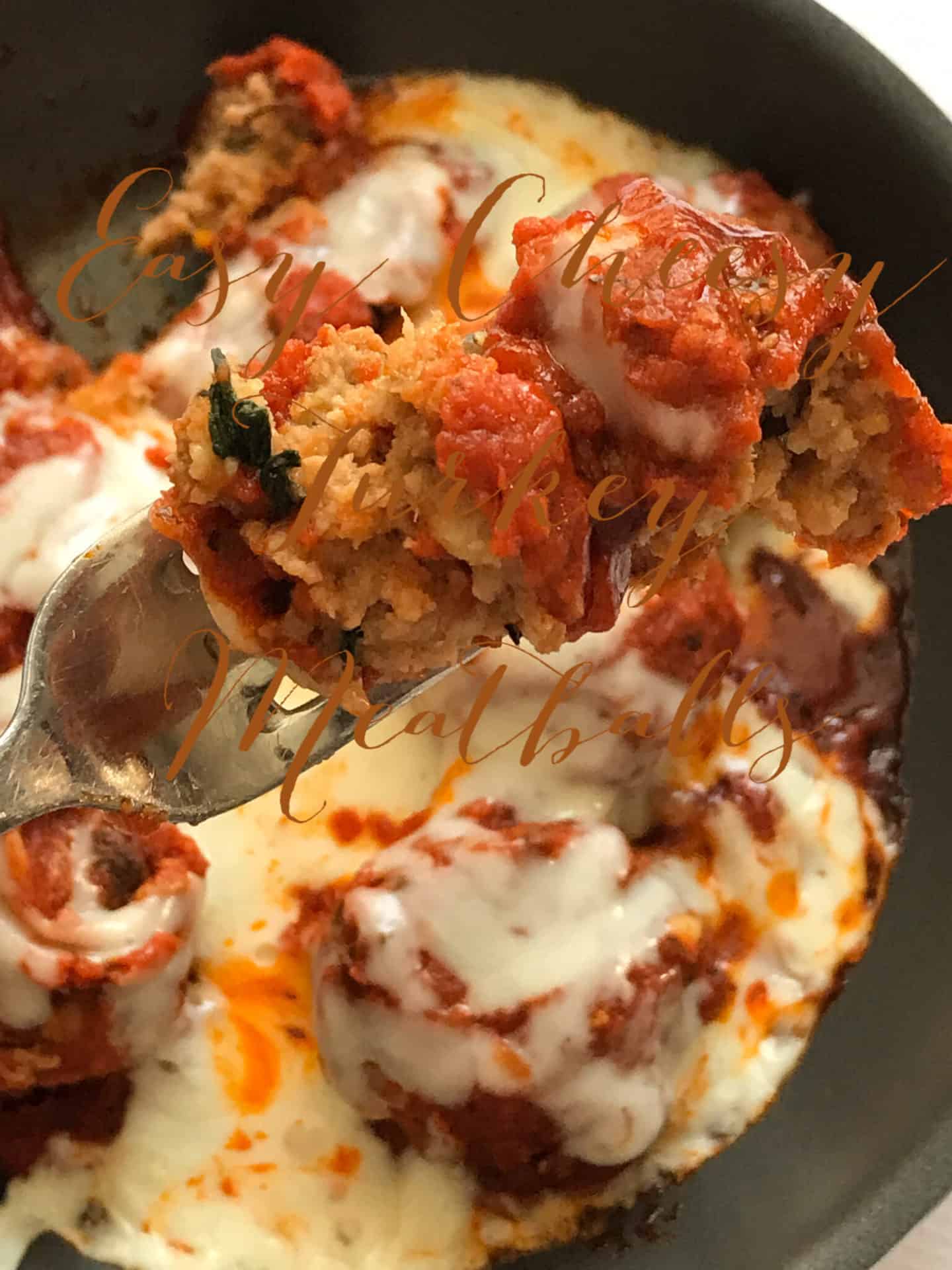 Ground Turkey
Aldi recently had Jenni-o (3 lb rolls) ground turkey on sale for $4.99. I picked up a roll and immediately thought of meatballs. Since it's just me and my hubby at home, I like to make a huge batch of meatballs and freeze them. Freezing meatballs is super easy to do, affordable and economical. This time around we made mini meatballs too. The mini meatballs will be added to soup, which is an upcoming recipe.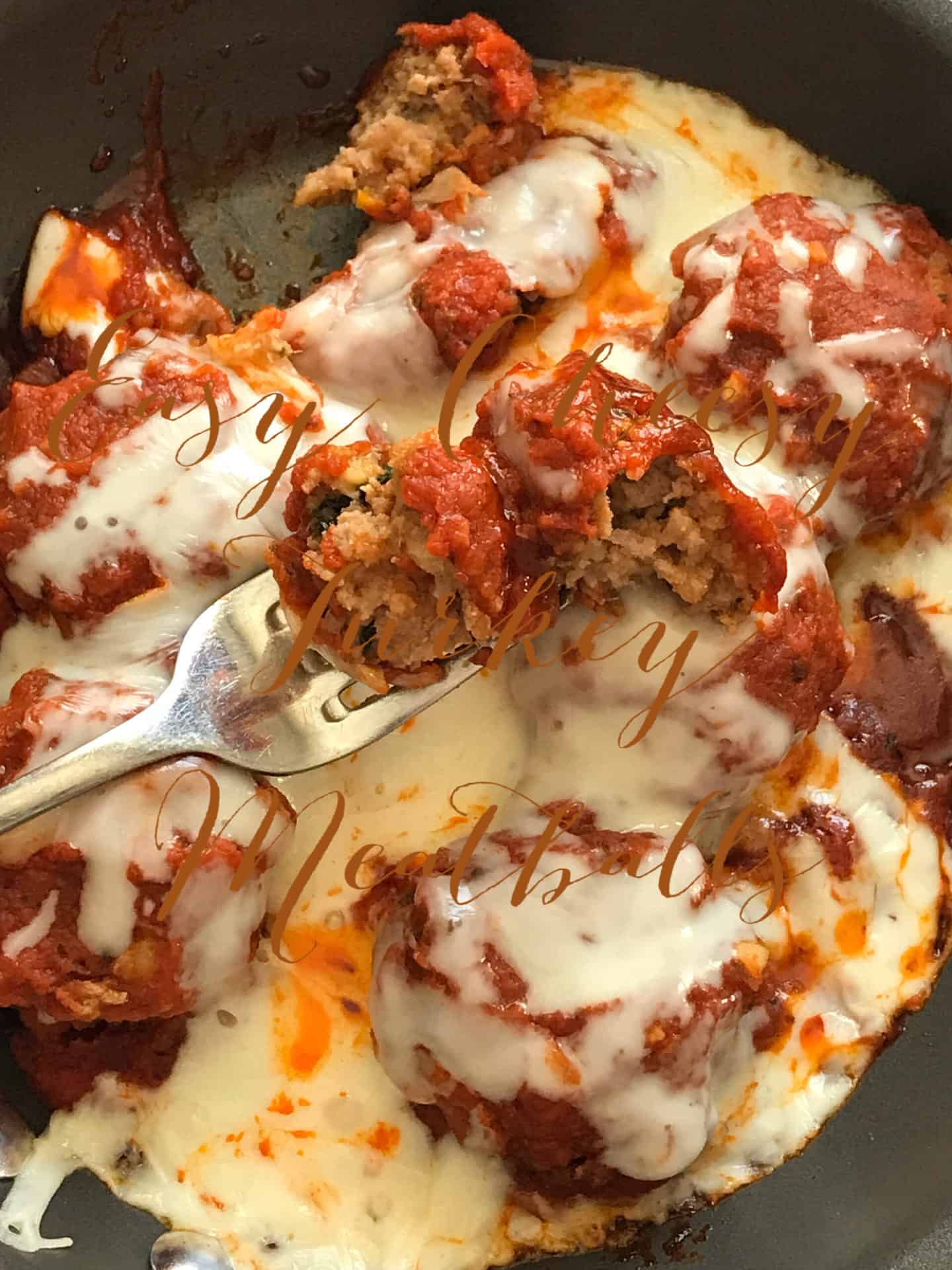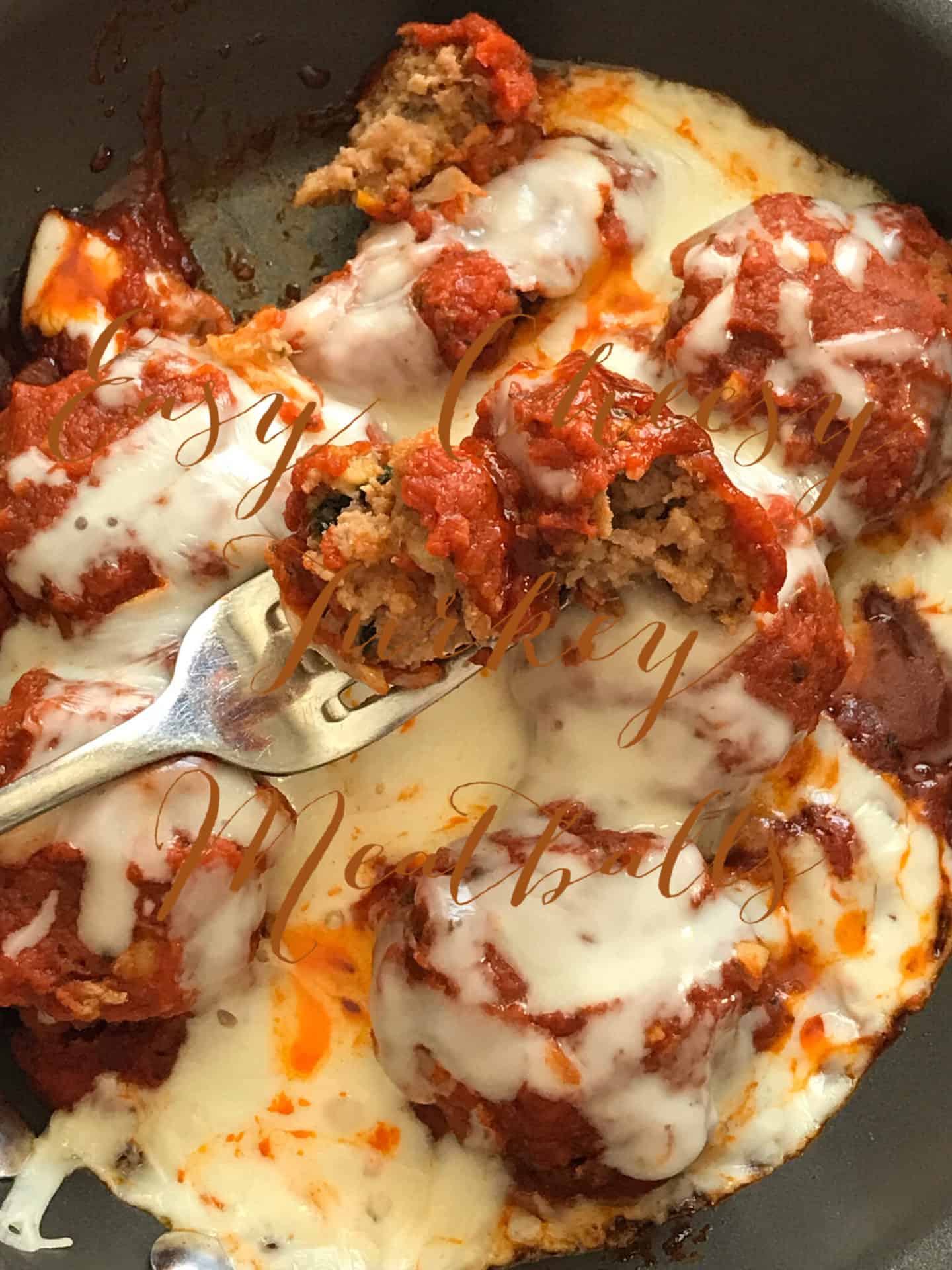 How to Freeze Meatballs
There are so many different ways to prepare and serve meatballs. I mean the list goes on and on. Therefore, it made complete sense to me to make a big batch of meatballs and freeze them. Here is a quick recipe tip: Make the meatballs according to the recipe directions. Roll ground turkey mixture between the  palms of your hands. Roll into meatballs about the size or smaller of a golf ball. Do the same for mini meatballs, only making them smaller obviously, by using a cookie scoop to make the meatballs uniform shape.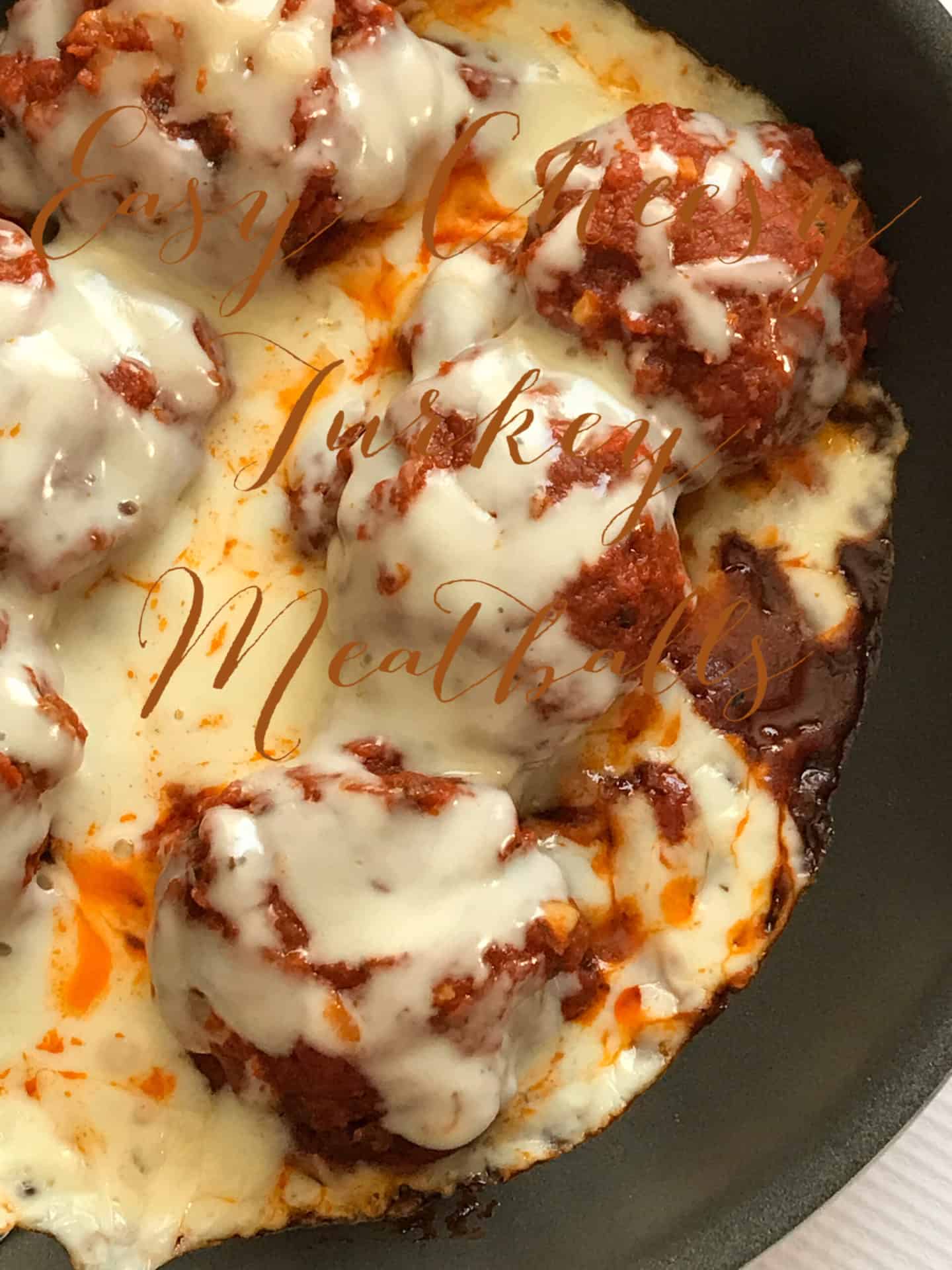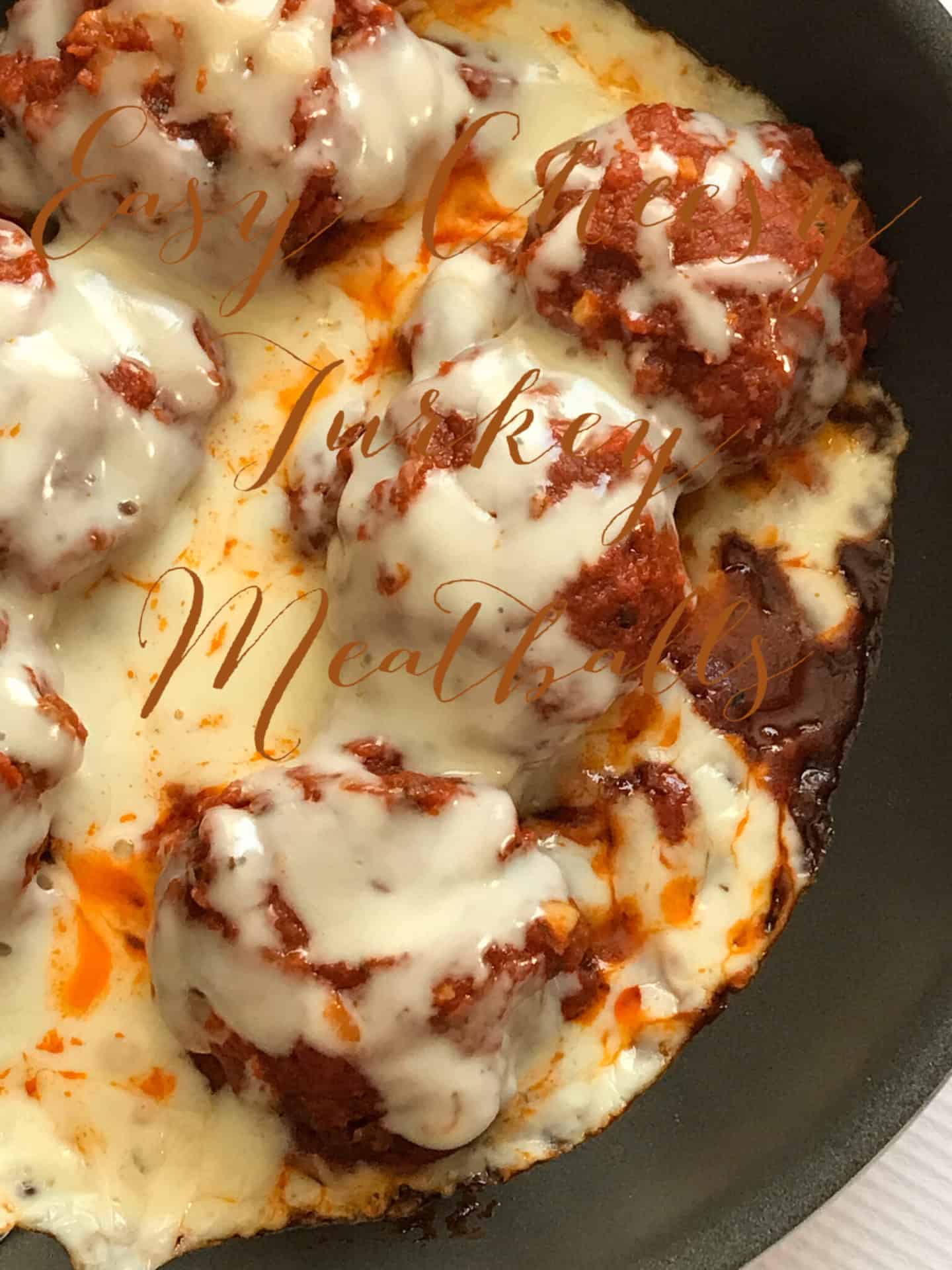 Place the meatballs in a single layer on baking sheets lined with waxed paper. Cover meatballs loosely with clear plastic wrap and place in the freezer. Freeze until meatballs are completely frozen, around 2 hours. Remove meatballs from the freezer and divide meatballs up (about 12 per baggie) between ziplock freezer baggies. Put back in the freezer until needed.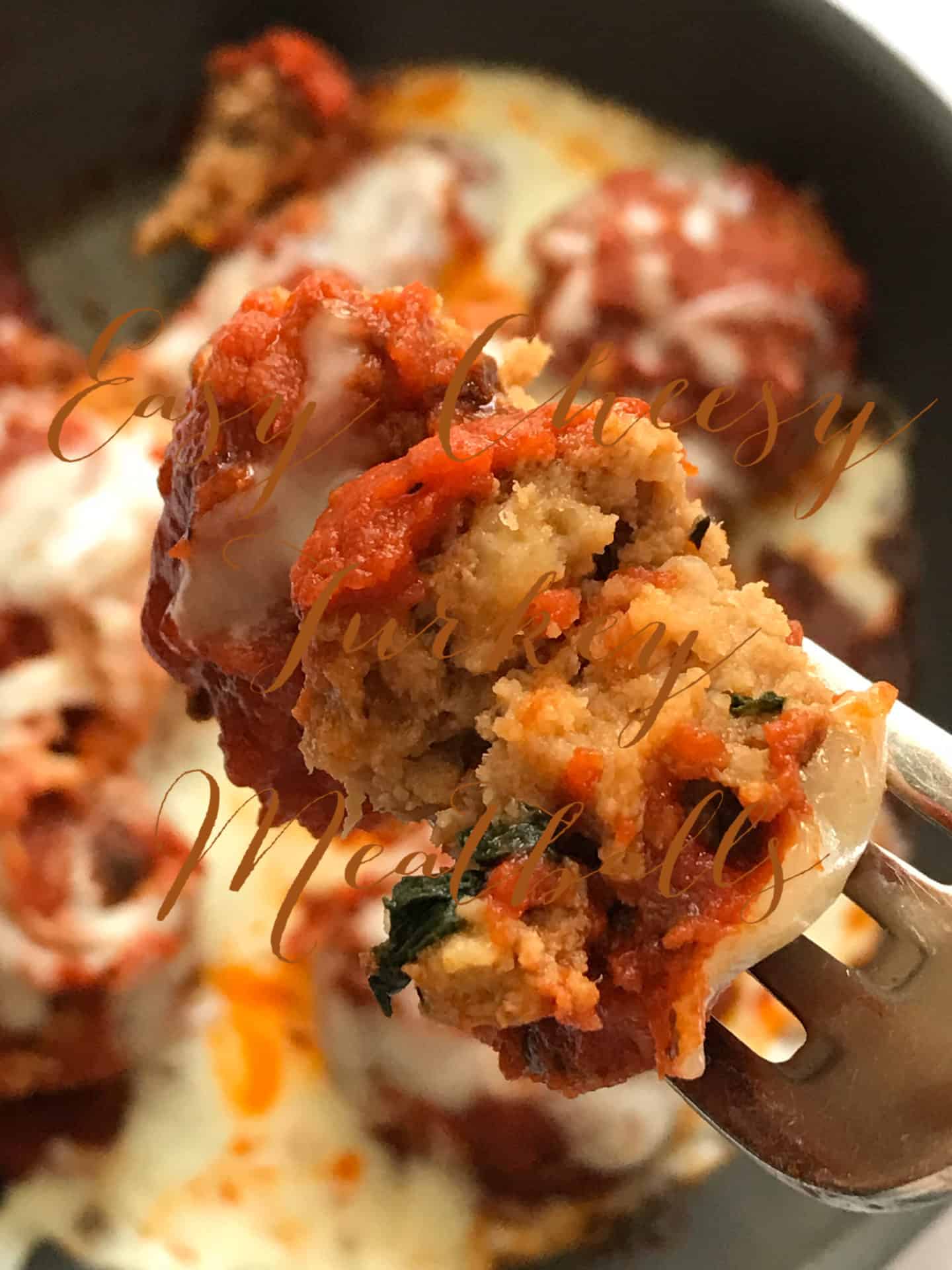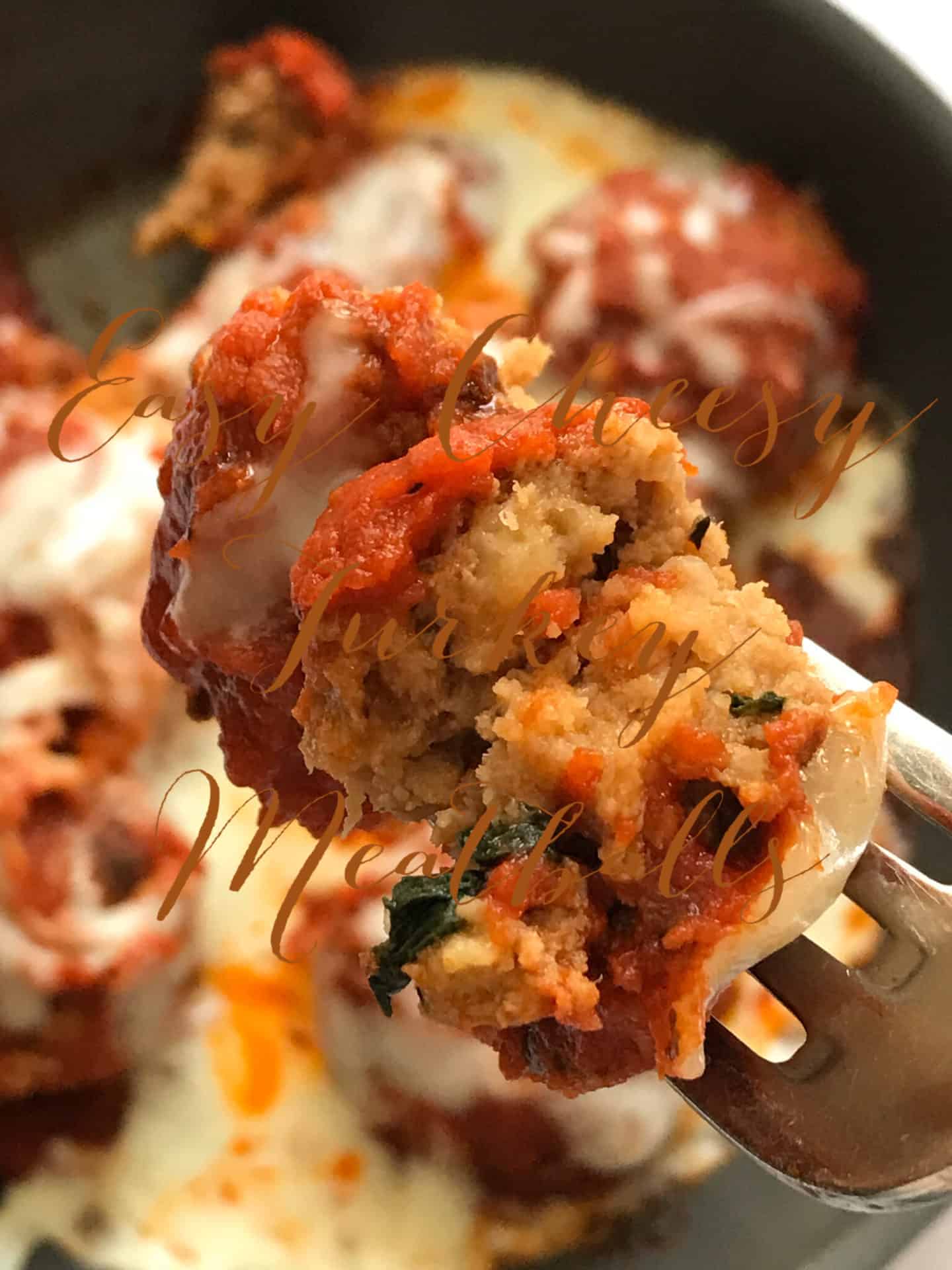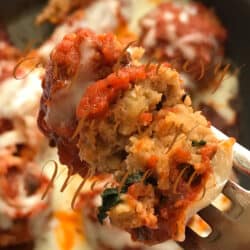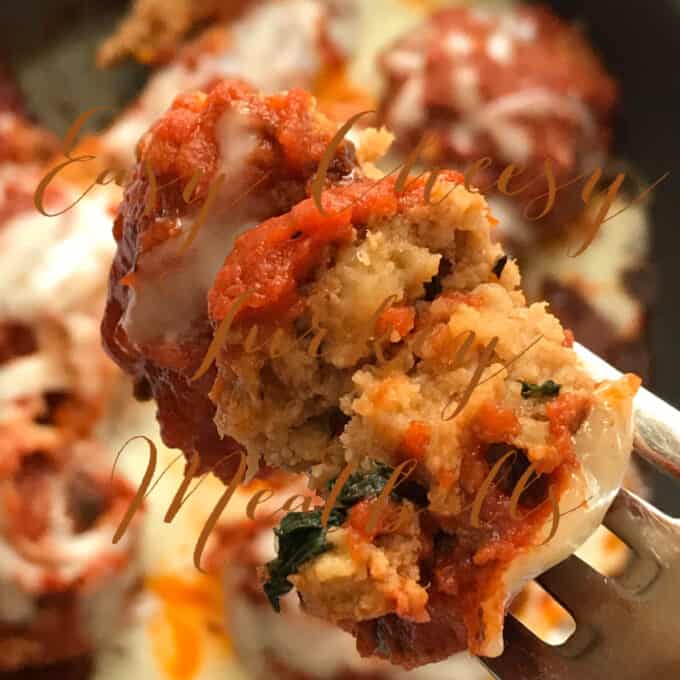 Easy Cheesy Turkey Meatballs
A delicious recipe for easy cheesy turkey meatballs.
Ingredients
3

lbs.

ground turkey

1

cup

diced yellow onion

3

cloves

garlic, minced

4-6

mini

sweet peppers, thinly sliced

1

10 oz package

frozen spinach, thawed and squeezed dry

1/2

cup

grated parmesan cheese

1

egg, beaten

1

tablespoon

dry oregano

1

tablespoon

dry basil

2

tablespoon

fresh chopped parsley

1/2

teaspoon

salt

1/4

teaspoon

black pepper

2

tablespoons

olive oil

1

32 oz jar

marinara sauce

1

18 oz roll

polenta roll

2

tablespoons

olive oil

salt and pepper, to taste

1

sleeve

buttery crackers, crushed
Instructions
In a large mixing bowl, combine ground turkey, onion, garlic, mini peppers, spinach, parmesan cheese, egg, oregano, basil, parsley, salt, black pepper and crushed buttery crackers using your hands, mix all the ingredients.

Form into 1.5″ balls.

Heat a skillet to medium heat.

Add olive oil to the skillet, and place the meatballs in the pan.

Brown all sides of the meatball for 3 minutes, until it has nice browning.

Cover the meatballs with jar of marinara sauce. Reduce heat to low, cover and simmer for 45 minutes.

Remove cover, sprinkle with cheese , place cover back on and simmer until cheese is melted about 10 to 15 minutes.

While cheese is melting and getting cheesy, prepare polenta. Slice off thick rounds of polenta. Fry polenta slices in olive oil over medium heat until it gets a little crispy around the edges. Season with salt and pepper. Serve polenta with Easy Cheesy Turkey Meatballs.
Notes
Recipe Notes:
This recipe will make roughly 2 dozen golf ball size meatballs and 18 mini meatballs.