Easy Cheesy Cauliflower
We may earn money or products from the companies mentioned in this post.
Easy Cheesy Cauliflower
Looking for a fast and easy side dish to make for Thanksgiving this year? Something other than or besides the usual green bean casserole or marshmallow topped sweet potato casserole? Now, don't get me wrong, my family loves green bean casserole and sweet potato casserole but each year I like to shake things up a bit and make something new. Easy Cheesy Cauliflower is that dish.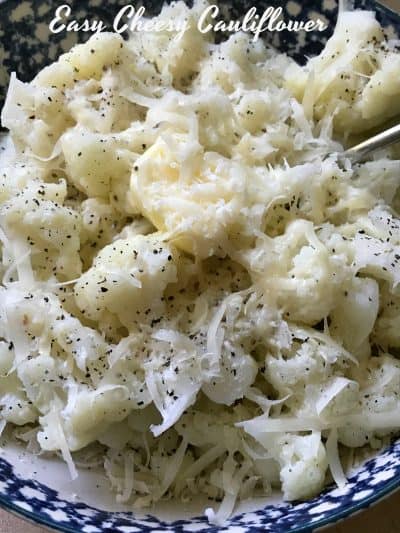 Delicious and Portable
Not only is this dish delicious, it's portable too. Easy Cheesy Cauliflower is an easy recipe to tote along to any function. There are a few things to remember when bringing as a dish-to-pass. Under cook the cauliflower slightly, this will ensure that it doesn't become mushy. Tote the cheese topped cauliflower in a glass, covered casserole dish that has been lightly sprayed with non-stick cooking spray. Reheat in the microwave, covered for a few minutes.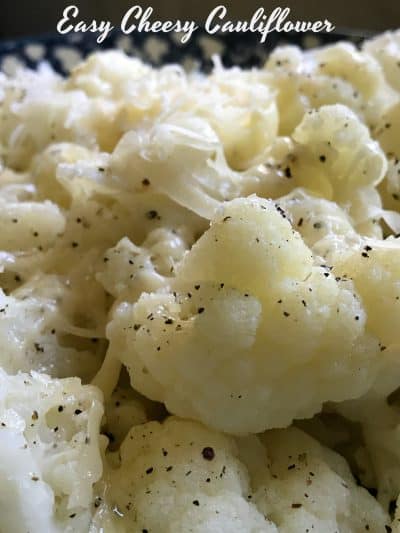 Family Favorite
To make this dish extra special, sprinkle a handful of crispy bacon over the top before serving…or…do you have any canned crispy, fried onions leftover from your green bean casserole? Sprinkle those on top of the cauliflower too before serving. You might just have yourself a new family favorite! Easy Cheesy Cauliflower tastes even better when fresh cauliflower is in season. Super delicious and oh so easy.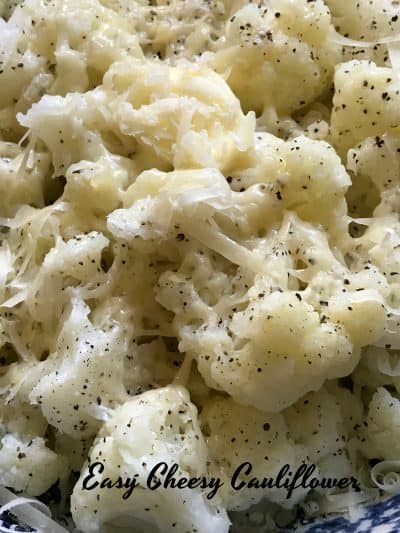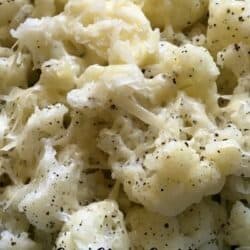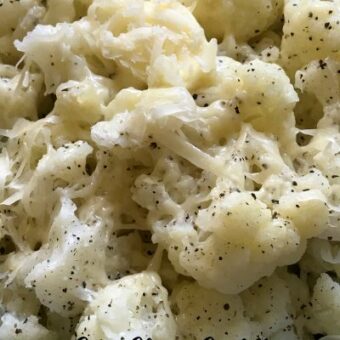 Easy Cheesy Cauliflower
A delicious and cheesy side dish.
Ingredients
1

large head

cauliflower

1

cup

shredded Swiss cheese

1/2

cup

shredded Parmesan cheese

salt and pepper to taste

1/4

cup

sour cream

2

tablespoons

minced fresh chives, optional
Instructions
Boil head of cauliflower in lightly salted boiling water to cover until fork tender. Remove from boiling water and transfer to a serving bowl.

Sprinkle cauliflower with shredded Swiss cheese, Parmesan cheese and salt and pepper to taste. Top with a dollop of sour cream and chives if using. Serve.
Here are a few more recipes you'll want to try this holiday season. Sweet Potato Bake, Old Fashioned Bread Stuffing and Black Cherry Chiffon Gelatin. For this recipe, we used a fantastic Swiss cheese from Dupont Cheese