Easy Candy Corn Cupcakes
We may earn money or products from the companies mentioned in this post.
Easy Candy Corn Cupcakes
With Halloween just a few days away, why not make these fun, fast and festive cupcakes. Perfect addition to any Halloween party. Made with a few basic ingredients such as; orange and yellow gel food coloring, white cake mix, and one can of classic vanilla frosting. Decorate the top of each cupcake with candy corn candies and orange colored sugar. This year make your Halloween party Spook-tacular with these tasty cupcakes.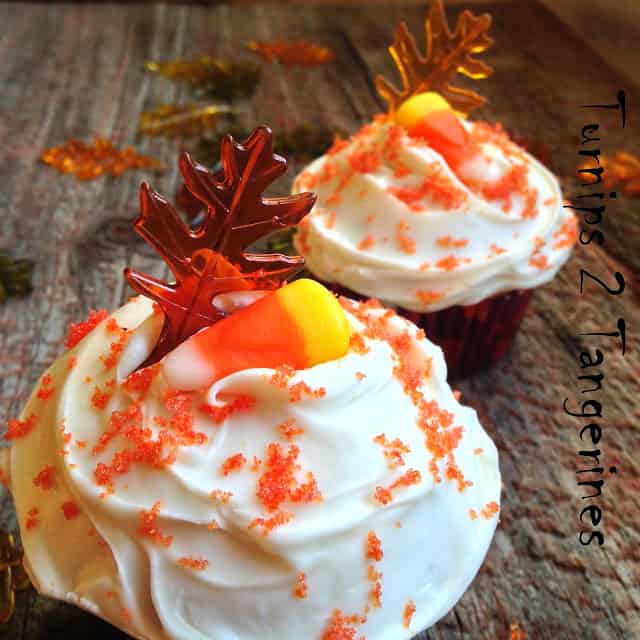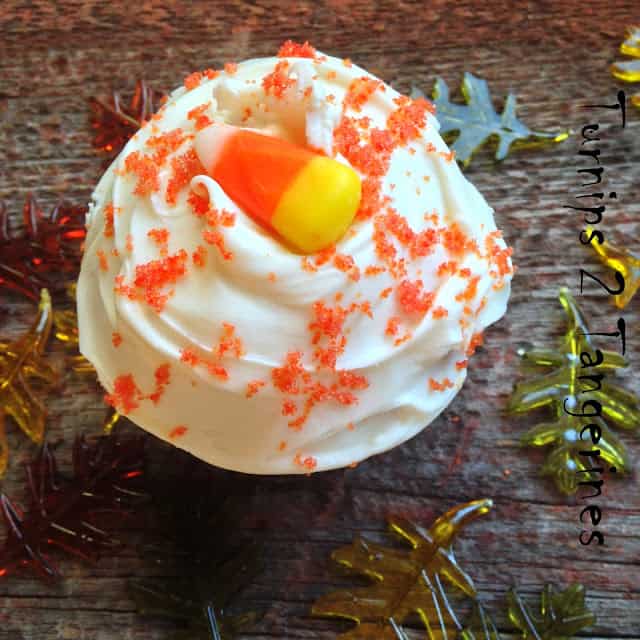 BriefHistoryofCandyCorn
Candy corn has been around for more than 100 years. George Renninger, an employee of the Wunderlee Candy Company, is credited with inventing this popular confection. In the 1880's, Wunderlee became the first to produce this three toned, now iconic candy. The Goelitz Candy Company, now known as the Jelly Belly Candy Company, started producing this confection around the turn of the century and sill produces the popular Halloween candy today.
Candy corn with it's tri-color design was considered revolutionary and the public went crazy for it. Lack of machinery meant that candy corn was only made seasonally. It has remained unchanged for more than 100 years and is still a Halloween favorite. October 30 is National Candy Corn Day but candy corn is not just for Halloween anymore. Candy makers now make Christmas, Valentine's Day and Easter themed candy corn in recent years. They've also introduced several flavors; from peppermint to pumpkin spice.
Colored Sugar
Colored Sugar is an easy and fun way to add a little sparkle and color to baked goods. Making homemade colored sugar takes about 5 minutes and can be made with assorted food colors or assorted neon colors. Use the colors straight from the bottle or mix your own custom colors. Cookies, cakes, cupcakes and more never looked or tasted so good.
Simple Directions
This simple "recipe" will take about 5 minutes. Place about 1/2 cup granulated or sanding sugar in a resealable plastic bag. Add 5 drops of food coloring, McCormick Food Colors, a drop or two at a time. If a more intense color is desired, add a few more drops. Seal bag and knead gently until color is evenly distributed. Spread in a thin layer on a baking sheet and break up any large lumps. Allow to dry, about 15 to 20 minutes. Sprinkle over cooled, freshly iced baked cookies or cakes.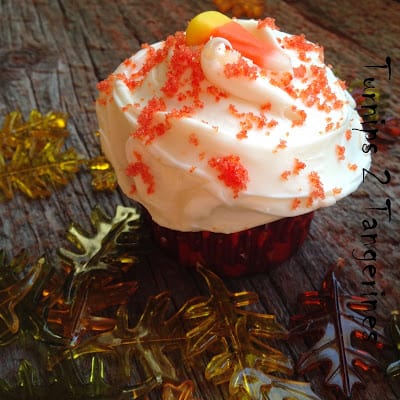 McCormick
I found this recipe on McCormick Spices. My candy corn cupcakes didn't have the festive and classic two-toned color contrast that the picture did on the McCormick website but I know what I did wrong. The next time I make cupcakes with two different color layers, I will gently make a small indentation in the top of the first color and then gently spoon the second color into the indentation and bake as usual. Hopefully that will help. If you have any other suggestion, leave me a comment below.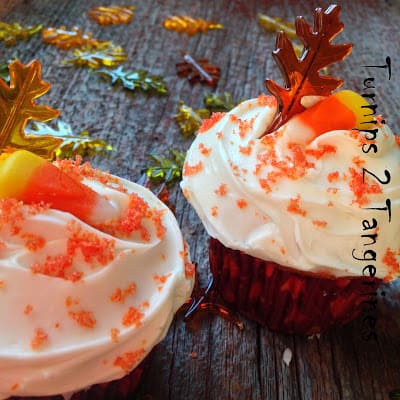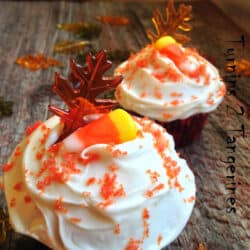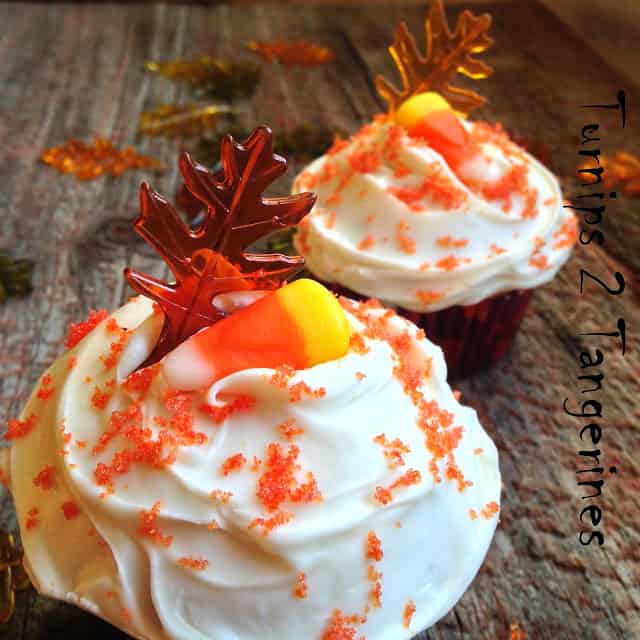 Easy Candy Corn Cupcakes
Ingredients
1

(2-layer) size

white cake mix

egg whites, water and oil called for on box

2

teaspoons

vanilla extract

orange and yellow food coloring

1

(16 oz) container

classic vanilla frosting

orange colored sugar

candy corn candies
Instructions
Prepare cake mix according to package directions, adding vanilla extract to the batter.

Divide batter in half, tint one batch yellow with 1/3 teaspoon yellow food coloring, tint second batch with 1/3 teaspoon orange food coloring. Fill each paper-lined muffin cup 1/3 full with yellow batter. Gently add orange batter on top of yellow batter, filling each cup 2/3 cup full.

Bake as directed on package for cupcakes.

Frost cupcakes, decorate with colored sugar and candy corn.
More Spook-tacular Recipes:
Halloween Poke Cake  and Slow Cooker Cranberry Apple Oatmeal