Dye Easter Eggs Easily
We may earn money or products from the companies mentioned in this post.
Dye Easter Eggs Easily
Today we're going to learn how to Dye Easter Eggs Easily. You might be thinking, "Who the heck doesn't know how to color eggs, for crying out loud!" Everyone knows how to color eggs. You simply go to the store, pick-up one of those egg coloring kits, some white vinegar and follow the directions on the back of the box. But, did you know that you can color eggs with white vinegar, gel food coloring and boiling water? It's easier than you might think and the color is deeper too.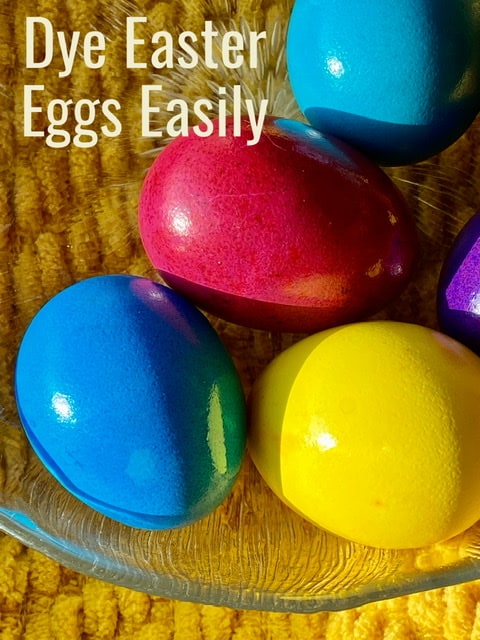 Dyed Eggs
Here's an FYI, dyed eggs aren't just for Easter anymore. Stuffed eggs or Deviled eggs, (yes, there is a slight difference), make an appearance at picnics, family reunions and pool parties all summer long. Why not bring a plate of vibrant colored deviled eggs to the party. For example, is mom's favorite color lavender? pink? Make mom stuffed or deviled eggs in her favorite colors for Mother's Day. Same goes for Father's Day. Make dad deviled eggs in his favorite team colors. Red, White and Blue would be super for Memorial Day or the 4th of July.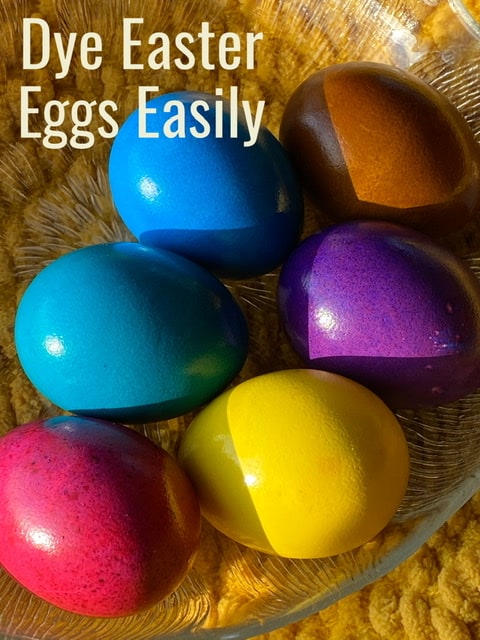 What's the Difference
What's the difference between stuffed eggs and deviled eggs? The difference between the two is simple. The term "deviled" in reference to food, was a common term in the 1700's, referring to any kind of spicy food. When eggs are prepared "deviled" they're made with the usual amounts of mustard, mayonnaise and mashed egg yolks but cayenne pepper and Tabasco sauce are added for spice. Stuffed eggs are made with mashed egg yolks, mustard and mayonnaise. Salt and pepper is the only spice added. Most importantly, it doesn't really matter what you call them, they're all good!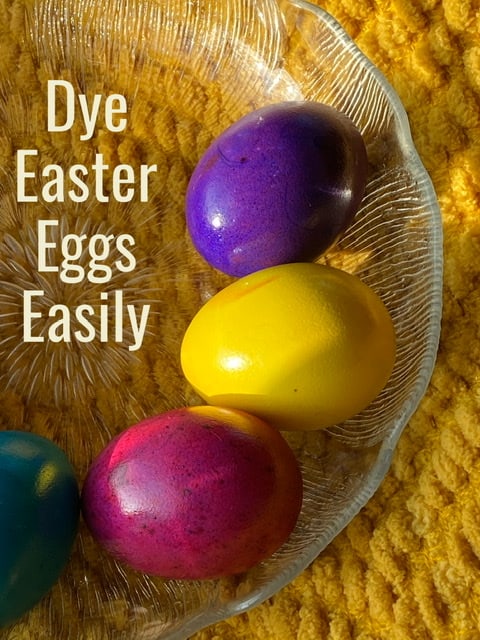 Canning Jars
Half-pint or 8-oz. size quilted canning jars work super for coloring eggs. The number of canning jars needed, will depend on how many colors you want. Use one canning jar per color. Many times you can purchase canning jars at thrift stores or the Goodwill for next to nothing. The hard-boiled eggs "sit" in the food coloring/vinegar/water solution for only 5 minutes. This certainly makes clean up easy too and the jars wash up super.

Recipe Note:
This recipe calls for using 1-1/2 teaspoons of white vinegar per color. No white vinegar? A great substitute is lemon or lime juice. Fresh squeezed lemon or lime juice or even bottled juice can be used. Use the same amount of juice as you would white vinegar. This recipe was tested and made with gel food coloring.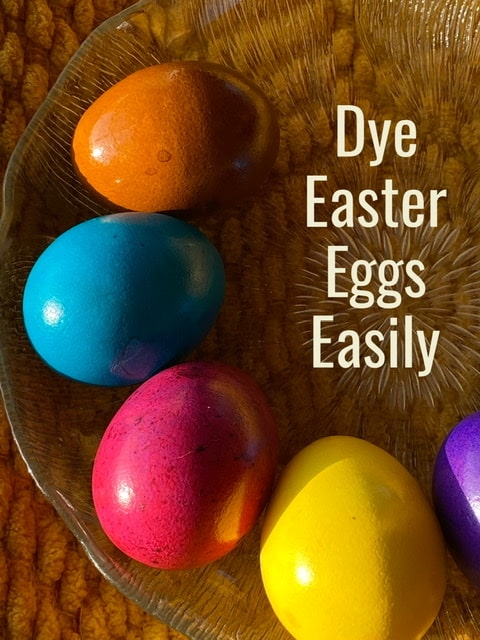 How to Color Eggs
Ingredients
Hard boiled eggs

4-

oz

size canning jars

White vinegar or lemon juice

Different colors of gel coloring gel

1

or 2 tablespoons olive oil

Paper towel
Instructions
Bring a large saucepan of water to a boil.

Meanwhile, pour 1-1/2 teaspoons of white vinegar or lemon juice into each canning jar.

Add 10 to 20 drops of gel food coloring to jars. Stir together food coloring and vinegar with a disposable wooden popsicle stick.

Care add one hard-boiled egg to each jar and quickly add enough boiling water to each jar to cover egg.

Soak the eggs in the dye for around five minutes.

Place the dyed eggs back in their carton, and allow them to dry completely. Dip paper towel into olive oil and rub over dyed eggs to give the eggs a shiny appearance. Keep refrigerated.
Recipes on Tap:
Slim Italian Deviled Eggs, Crackle Colored Eggs & Coconut Nests and Dill Pickle Dip Deviled Eggs.