Dulce de Leche Krispy Treats
We may earn money or products from the companies mentioned in this post.
Dulce de Leche Krispy Treats
and Mexican Coffee
Buenos días! Cómo estás? Why not Celebrate Cinco de Mayo with cups of Mexican Coffee and Dulce de Leche Krispy Treats! Nos vemos, Adiós. Both recipes are fast and easy to prepare making them perfect to celebrate Cinco de Mayo on May 5th.
Did You Know?
What is a tomatillo? The tomatillo is a plant of the nightshade family, related to the cape gooseberry. Baring small spherical green or green-purple fruit of the same name. Tomatillos originated in Mexico and are a staple of that country's cuisine. Tomatillo are generally eaten fried, boiled, steamed or made into sauces or salsas. Tomatillos are the key ingredient in fresh and cooked Mexican and Central-American green sauces.
Tomatillos
The fruit should be firm and bright green to make fresh sauces. Tomatillos have a high pectin content, which makes them ideal for making into sauces because they will naturally thicken the sauce. The purple and red varieties have a slight sweetness, which makes them suitable for jams and preserves. Tomatillos can be found in most grocery stores in the produce department by the other ethnic foods.
Looking For More?
Looking for more Cinco de Mayo Recipes? Check out a few more of our favorites. Cinco de Mayo Dinner Night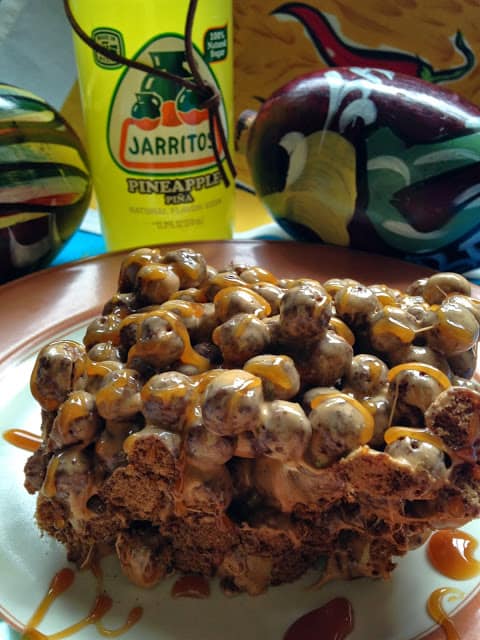 Dulce de Leche Krispy Treats
Ingredients
3 tablespoons




butter

1 (10 oz) package or about 40




vanilla and caramel marshmallows or regular marshmallows

1/4 cup canned




dulce de leche

6 cups




cocoa puffs cereal

2 to 4 tablespoons




dulce de leche for drizzle, optional
Cooking Directions
Over medium-low heat, melt the butter in a large saucepan, add the marshmallows, stirring constantly until melted. When marshmallows are melted, add the dulce de leche, stir until combined. Add cereal, stir until well coated. Pour into a buttered 13 x 9 inch pan. Press into pan with buttered spatula
Cool. Drizzle with dulce de leche, optional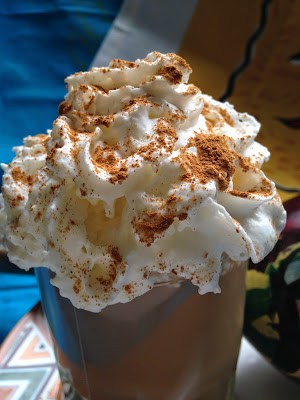 Ingredients
3/4 cup




ground dark roast coffee

2 teaspoons




ground cinnamon

6 cups




water

1 cup




milk

1/3 cup




chocolate syrup

2 tablespoons




light brown sugar

1 teaspoon




vanilla extract

whipped




topping, garnish

ground




cinnamon, garnish
Cooking Directions
Place coffee and cinnamon in basket of coffeemaker. Add water to coffeemaker; brew as directed. Simmer milk, chocolate syrup and sugar in a small saucepan on low heat until sugar dissolves. Stir milk mixture and vanilla into brewed coffee.
Pour into serving cups.