Dulce de Leche Cheesecake
We may earn money or products from the companies mentioned in this post.
Dulce de Leche Cheesecake
Dulce de Leche Cheesecake is a sweet and caramel cheesecake. Made with cream cheese, eggs, caramel extract and canned dulce de leche. This cheesecake will surely make any caramel loving, cheesecake loving fan happy. My hubby is both and he gave his stamp of approval with two thumbs up.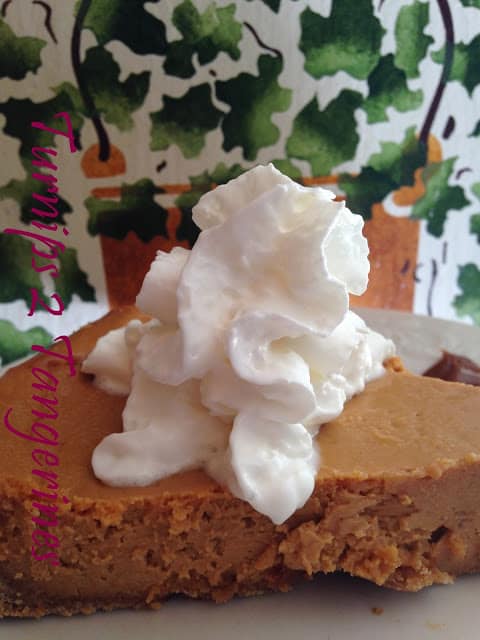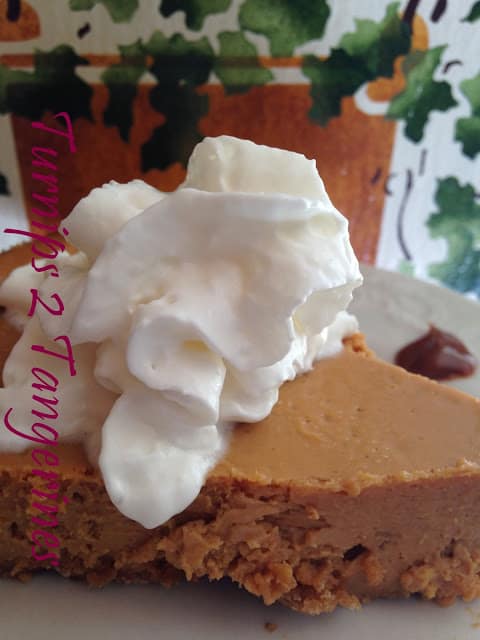 About Dulce de Leche
Dulce [DOOL-say] Dulce is Spanish for "sweet." Dulce de Leche [DOOL-say day LAY-chay] is a caramel-like mixture popular in Mexico, Central America and South America. Dulce de leche is known by various names such as arequipe in Columbia and 🇻🇪 Venezuela. cajeta in 🇲🇽 Mexico and manjar or manjur in 🇨🇱 Chile and 🇵🇪 Peru. The Portuguese version is doce de leite.
In Spanish
In Spanish, dulce de leche literally translates to "sweet milk," and more loosely as "milk candy." It's a simple preparation of sugar cooked with goat's and/or cow's milk for hours over low heat. The mixture becomes very thick and deep golden in color. Sometimes it's made by simply cooking sweetened condensed milk to that state. The consistency of this intensely sweet mixture can vary from easily spreadable, to that of a thick, dense frosting to firm and candylike.
In Argentina
In 🇦🇷 Argentina, where dulce de leche is extremely popular, it's used as a filling for cookies (such as alfajores) and pastries, as a cake frosting, as a dip for fruit, as a spread on toast or pancakes and as a topping for ice cream and flan. This versatile sweet product can be found in jars or tubs in Latin Markets. You can also find Nestle Dulce de Leche  at most grocery stores or super centers.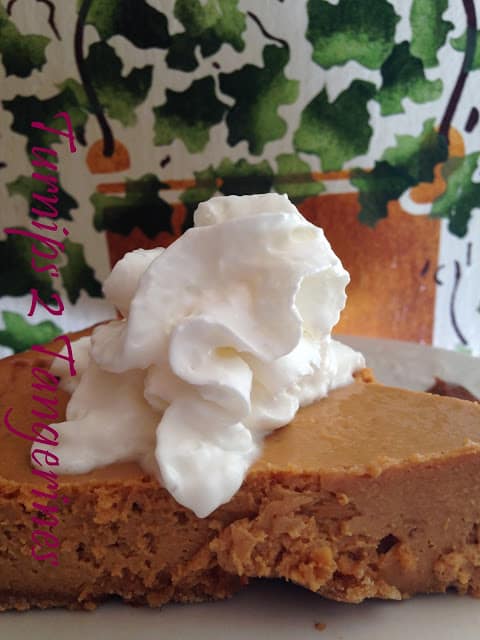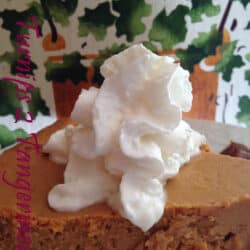 Dulce de Leche Cheesecake
Caramel Cheesecake, Delicious!
Ingredients
1 1/2

cups

graham crackers crumbs

2

tablespoons

sugar

4

tablespoons

butter, melted

3

8 oz packages

cream cheese, room temperature

1

cup

sugar

2

tablespoons

flour

2

teaspoons

vanilla extract

3

eggs

1/3

cup

milk

1/2

cup

canned dulce de leche

dulce de leche for garnish

whipped cream for garnish
Instructions
Preheat oven to 400º F

Mix crust ingredients together and press into the bottom of a lightly buttered 9-inch springform pan. Place pan on a baking sheet and bake for 10 minutes. Remove from oven and cool to room temperature. Reset oven temperature to 325º F.

With an electric mixer, beat cream cheese, sugar and flour together until well mixed and smooth. Add vanilla extract and beat until smooth. Add eggs one at a time, beating well after each addition. add milk and mix until smooth. Add dulce de leche sauce and stir just until combined. Pour batter into crust.

Bake in a preheated 325º F oven for 45 to 55 minutes or until center is almost set. Remove from oven and gently run metal spatula around rim of pan to loosen cheesecake. (This helps to prevent crackinLet cool for 20 to 25 minutes, before covering and placing in the refrigerator. Refrigerate 4 to 6 hours or overnight before serving.

Drizzle each serving slice with extra dulce de leche sauce and serve with whipped cream if desired.
Nutrition
Serving:
1
g
,
Calories:
181
kcal
,
Carbohydrates:
29
g
,
Protein:
3
g
,
Fat:
6
g
,
Saturated Fat:
3
g
,
Cholesterol:
52
mg
,
Sodium:
127
mg
,
Potassium:
44
mg
,
Fiber:
1
g
,
Sugar:
22
g
,
Vitamin A:
185
IU
,
Calcium:
24
mg
,
Iron:
0.7
mg
Recent Recipe:
Cinnamon Popcorn and Banana Split for Breakfast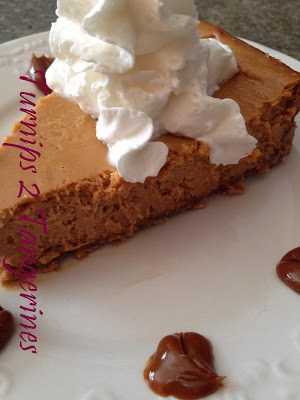 Kitchen Tip: If you find you've run out of bread crumbs, try using crushed corn, wheat or rice cereal. Be sure to avoid sweetened cereals, though.