Dried Beef Dip and Spinach Dip
We may earn money or products from the companies mentioned in this post.
Dried Beef Dip and Spinach Dip
Both of these dips, Dried Beef Dip and Spinach Dip are two "classic" dips that might have been around longer that I have been, and that's a long time;) I can remember and at my age that's a challenge in its self, when both of these dips could be found at every holiday party. Even my mom Aggie, who wasn't an exceptionally good cook, could manage to whip both dips up. Both are still favorites and always will be favorites in my house.
Ingredients
2 (8 oz) packages 

cream cheese, room temperature

1 cup 

sour cream

1/2 cup 

mayonnaise

1/4 cup 

milk

4 tablespoons 

minced green onion

1 clove 

garlic, minced

1/4 teaspoon 

pepper

1/2 teaspoon 

prepared horseradish

2 teaspoons 

Worcestershire sauce

2 tablespoons 

butter, soften

2 tablespoons 

white wine, optional

2 packages 

Carl Buddig roast beef lunch meat, chopped
Cooking Directions
With electric mixer, combine first 10 ingredients, (11 if using white wine) mix until smooth.
Stir in chopped lunch meat.
Pour dip into a 1-1/2 quart baking dish.
Refrigerate until ready to make.
Heat dip at 350º for 45 minutes. Serve with assorted crackers and/or pumpernickel bread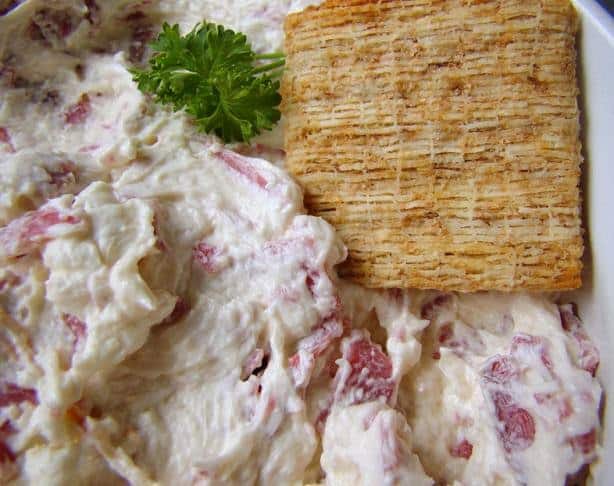 Classic Knorr) Spinach Dip
Ingredients
1 (10 oz) package frozen 

chopped spinach, cooked, cooled and squeezed dry

1 (16 oz) container 

sour cream

1 cup 

mayonnaise

1 package 

Knorr Vegetable Soup/Recipe Mix

1/2 (8 oz) can  

water chestnuts, chopped

3

green onions, thinly sliced
Cooking Directions
Combine all ingredients in a serving bowl.
Chill for 2 hours. Serve with an assortment of veggies, crackers or dippers of your choice.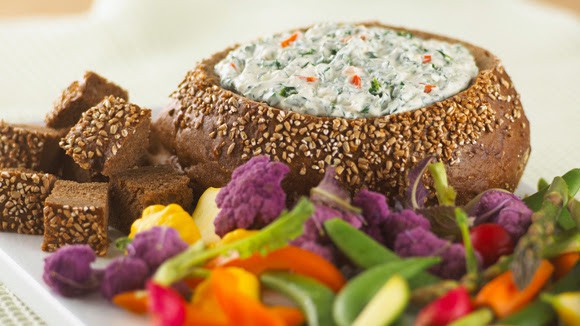 Harry and David Relish Dip another super delicious dip recipe that is fast and easy.
Recent Recipe: Cherry Pecan Bacon Cheese Dip