Dip into Delectable Dip Recipes
We may earn money or products from the companies mentioned in this post.
Dip into Delectable Dip Recipes
Dip into Delectable Dip Recipes is a collection of eight of our favorite dip recipes. Some of the recipes are family favorite dip recipes, that I have been making for many years and some of the recipes are relatively new to us but have become fast family favorites. All of the recipes are delicious and are fast and easy to prepare, perfect to serve for any occasion.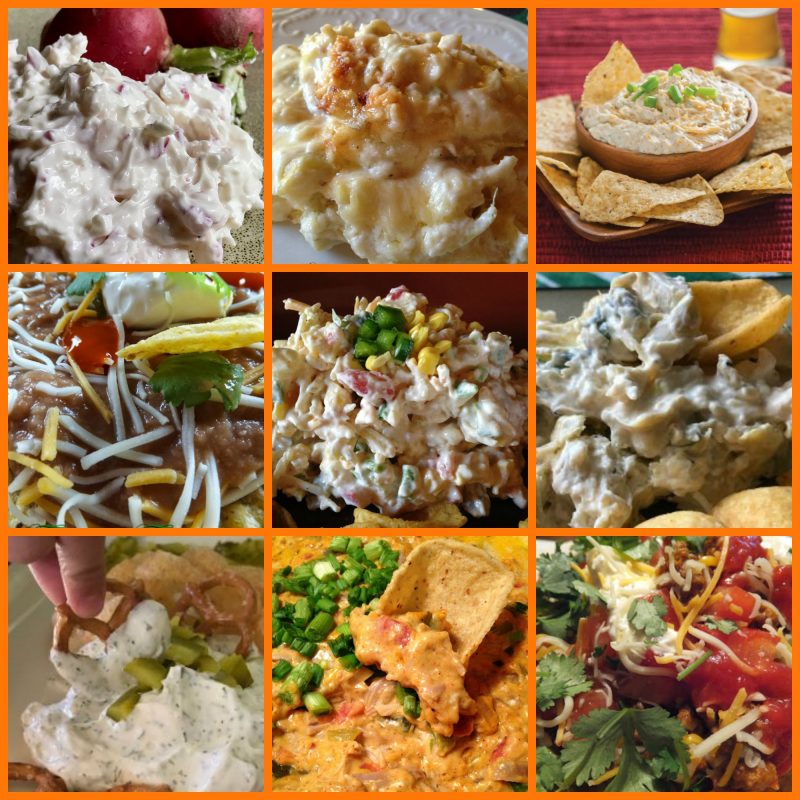 Clickable Links
I have had a few requests to make the images in my collages "clickable." Which simply means that each image in the collage has the title of the photo and the url link embedded into the image so that when you click on the image or hover over the image and click on the title, it will take you to the post and therefore the recipe of the image you clicked on. I am currently working on that…if you have any ideas or thoughts on this, leave a message in the comments below:)
Dip into all of these Delectable Dips
Radish Dip
First up in our Dip into Delectable Dip Recipes is a recipe for Radish Dip Never had Radish Dip? You have no idea what your missing!! This simple, yet delicious dip is made with just a few ingredients, letting the star of the recipe, radishes, shine through.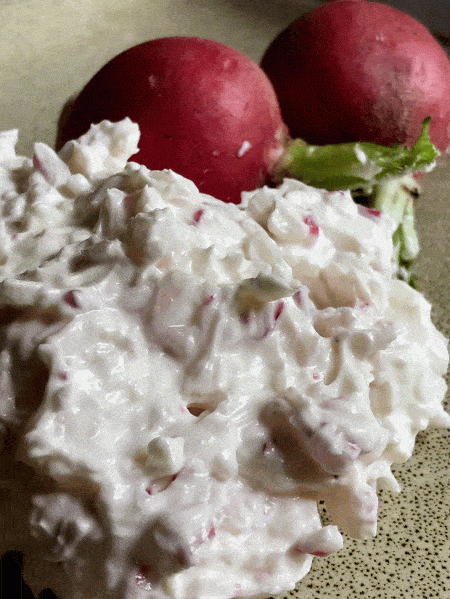 Garlic (Vampire) Dip
This next dip is delectable!! But beware, it contains a lot of garlic! Garlic (Vampire) Dip will certainly keep the vampires away on Halloween or anyone else you might want to keep at arms length. This dip is a "copy-cat recipe" from Slaters 50/50 Vampire Dip.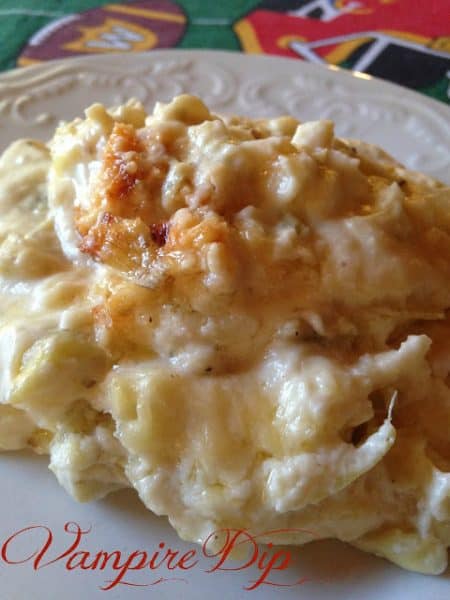 Beer Cheese Dip
The first time I had this delicious dip was on Thanksgiving. I enjoyed Beer Cheese Dip while watching the Green Bay Packer game, when they played on Thanksgiving Day that year. This dip also goes by the name "Jeff's" Beer Cheese Dip, named after my daughter-in-law Kim's dad.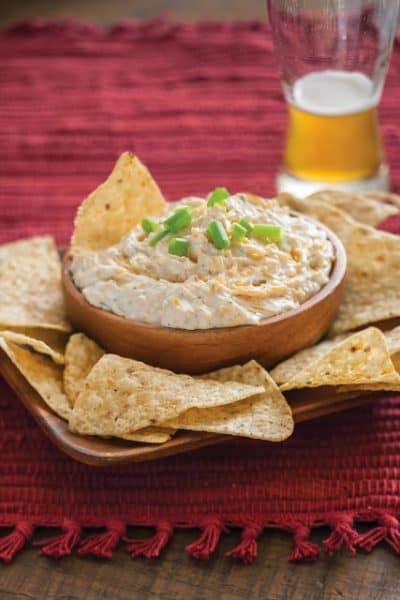 Bean Dip
This recipe was given to me many years ago by a friend of my sister's. I've been making this recipe for Bean Dip ever since. I can't even count how many times I've made this dip. This recipe is made in a slow cooker making it perfect for entertaining. Serve Bean Dip with sour cream, cilantro, cheese and taco sauce or serve only with a handful of tortilla chips.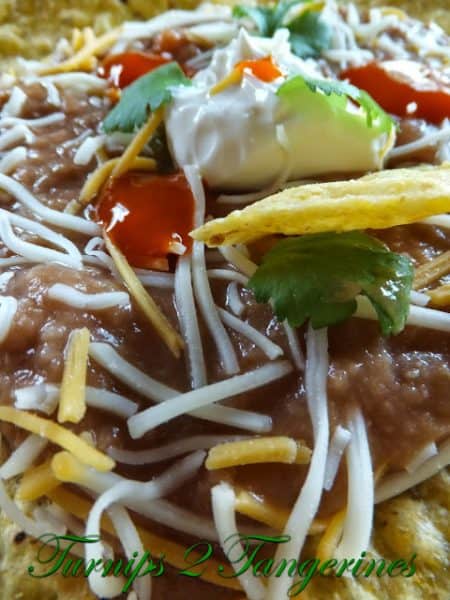 Green and Gold Corn Dip
Next up is a recipe that goes by many different names. See if you recognize a few…crack dip, white trash dip, cowboy dip, ugly dip and so on. In my family we call this dip Green and Gold Corn Dip. Why? After our favorite football team, the Green Bay Packers, silly! Green and Gold Corn dip or whatever you want to call it, is best served with fresh corn-off-the-cob, making it the perfect dip to make when fresh corn is at it's peak of freshness.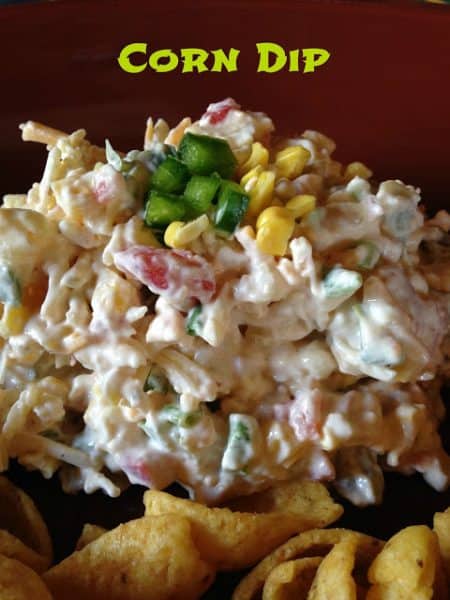 Caesar Artichoke Dip
This recipe is our take on the ever popular spinach artichoke dips that are everywhere. Caesar Artichoke Dip is made with a bottled Caesar salad dressing, cream cheese, Parmesan cheese and canned artichokes. Caesar Artichoke Dip is heated in a slow cooker making it great for entertaining.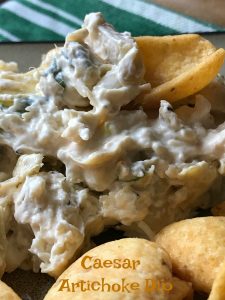 Dill Pickle Dip
This next dip is a relatively new dip to my family. Even though Dill Pickle Dip has been around for some time, I have recently just discovered this sour, creamy dip and it has become a fast family favorite. This dip is easy to make with minimal ingredients.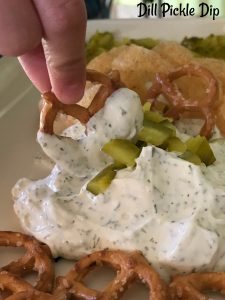 Warm Turkey Fiesta Dip
This next dip recipe is the perfect way to use up any left-over Thanksgiving Day turkey. I make Warm Turkey Fiesta Dip every year with any left-over turkey I have. Both white and dark meat can be used. You can substitute chicken in this recipe also. A rotisserie chicken works great in this recipe.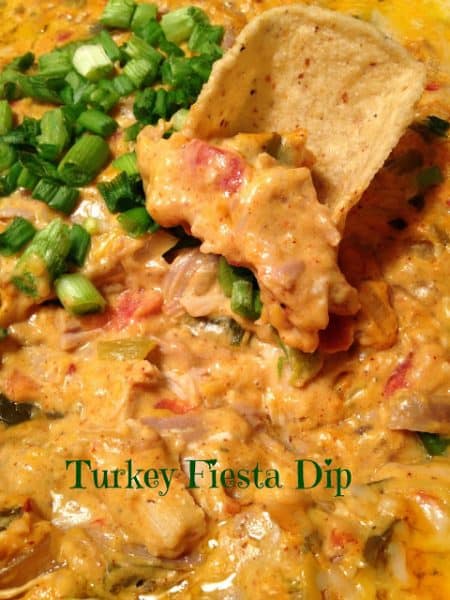 Layered Taco Dip
The last dip in our line-up today is a recipe that I have been making for 40 years! Layered Taco Dip is super delicious. This recipe has stood the test of time and it's definitely a tried and true recipe. Layered taco dip is still one of my all thyme favorite dips.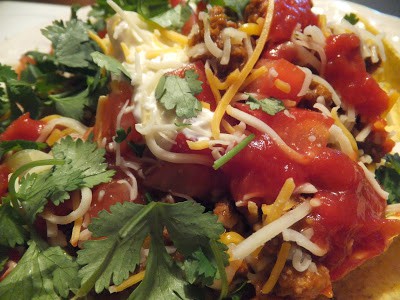 This concludes this weeks line-up of recipe. Stop back next week when we will be sharing our favorite Brownies, Bars and Blondies recipes. Have a great week and see you again next Saturday.
Here are more Summertime Favorites. Sensational Summer Salads, Super Satisfying Summer Snacks and A Collection of Best Baked Bean Recipes.
Many great dip recipes begin with Philadelphia Cream Cheese.