Dill Pickle Chaffles made in Mini Waffle Maker
We may earn money or products from the companies mentioned in this post.
Dill Pickle Chaffles made in Mini Waffle Maker
Today I'm going to share with you a fast and easy recipe that only has 2 ingredients. That's right, only 2. Shredded cheese and slice dill pickles. We used a mixture of white and regular shredded cheddar cheese and sliced dill pickles. Dill pickle chaffles are made in your Dash mini waffle maker.  After making this recipe, I realized you could do many different things with this basic recipe. For a spicier version, use pepper-jack cheese. To really spice it up, use sliced pickled jalapeño peppers for the sliced dill pickles. Don't like pickles or jalapeño peppers? Use sliced black or green olives. Serve dill pickle chaffles with ranch dressing.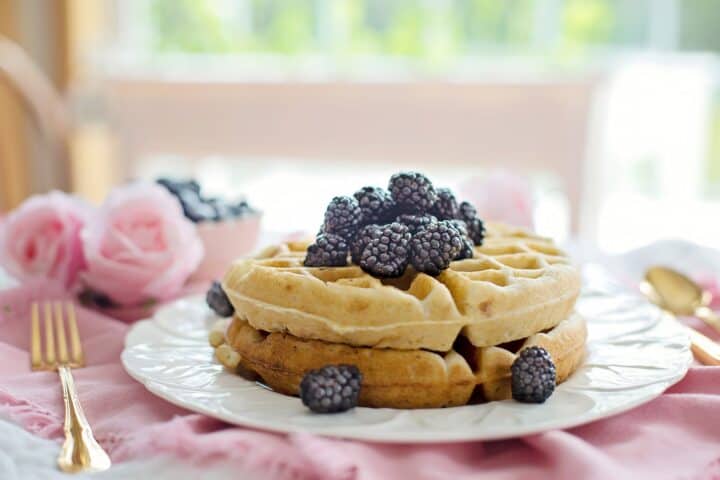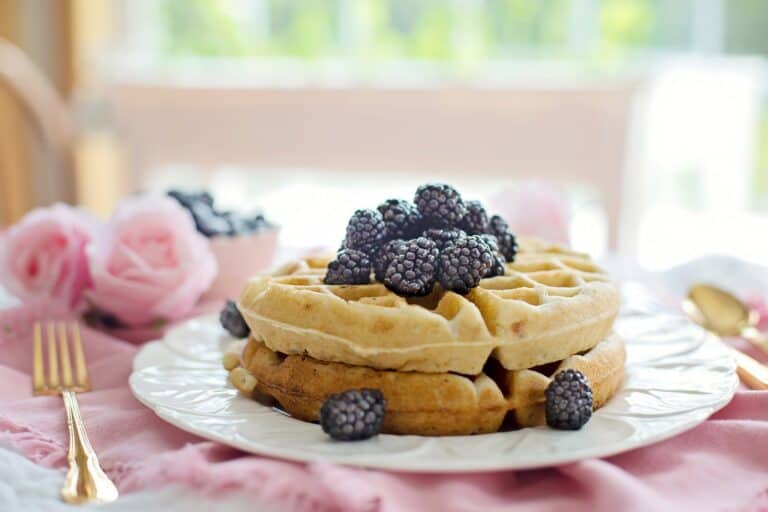 What is a Chaffle?
Chaffles were created by the keto community to make a fast and easy alternative to high carb breads. People caught on quickly to the chaffle way of life. Soon literally hundreds of different chaffle combinations started to show up. Everyone was making chaffles regardless if they were in the keto diet or not. Before you begin, start by getting your mini waffle maker nice and hot. Next, spray the mini waffle maker with nonstick cooking spray. Now you will want to add a layer of shredded cheese to the bottom part of the waffle maker. Layer with sliced pickles the remaining shredded cheese. Close your waffle maker. Finally and the most important part, do not open your waffle maker for 2 to 3 minutes. If you do, your chaffles will not become a crispy golden brown and thats what you want, a crispy, golden brown chaffle.
Waffles, Waffles and More Chaffles
Here on Turnips 2 Tangerines we have made many, many waffles over the years. We even made ice cream sandwiches using waffles! Relatively new to the wonderful, world of chaffles we don't have many recipes to share, yet! But rest assured, I am working on that fact as we speak. Here are a few of our favorite waffle recipes, with a keto chaffle recipe thrown in too.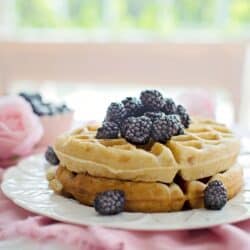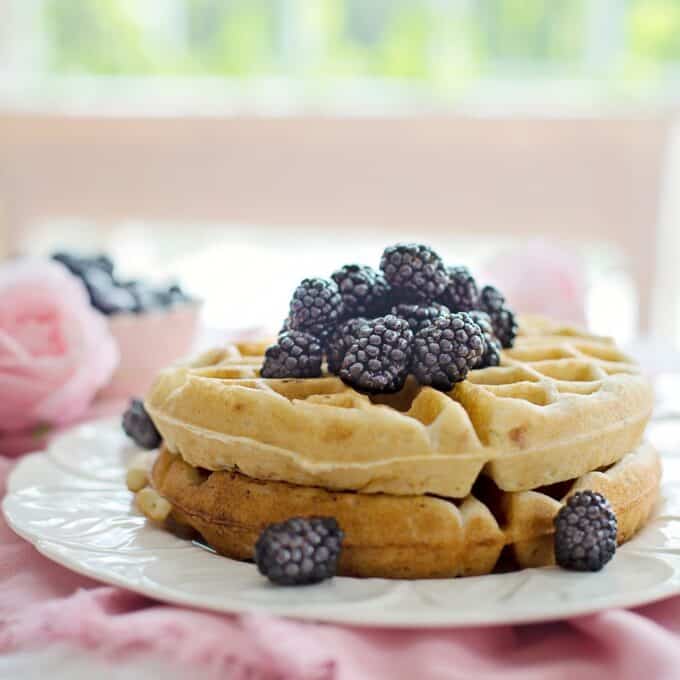 Crispy Dill Pickle Chaffles
So easy and yet so delicious.
Ingredients
3/4

cup

shredded cheese

4

dill pickle slices
Instructions
 Preheat mini waffle maker. Spray with non-stick cooking spray.

Add half of your shredded cheese to the bottom of your waffle maker. Layer with pickle slices. Add the remainder of cheese and close the waffle maker. Do not open for at least 2-3 minutes. This will allow the cheese harden and become crispy.
Image Credit: Pixabay.c0m
Recipe Credit: Low Carb Quick