Diet Friendly Raspberry Fruit Dip
We may earn money or products from the companies mentioned in this post.
Diet Friendly Raspberry Fruit Dip
This time of year when it's freezing cold outside, at least here in Wisconsin where I hail from it is, fruit always comes to mind. Deep down I might be thinking to myself, maybe just maybe, if I buy this pineapple, papaya and mango, it will miraculously make the weather turn sunny and warm outside. But every year the same thing happens; I buy the fruit and it stays cold and snowy outside until mid-May. It's now the end of  January which means I'm still on my diet (I may not be on it in February) so I wanted something fruity for the game this weekend. That's where Diet Friendly Raspberry Fruit Dip comes into the equation. Cold weather plus grilled pineapple equals a yummy raspberry fruit dip.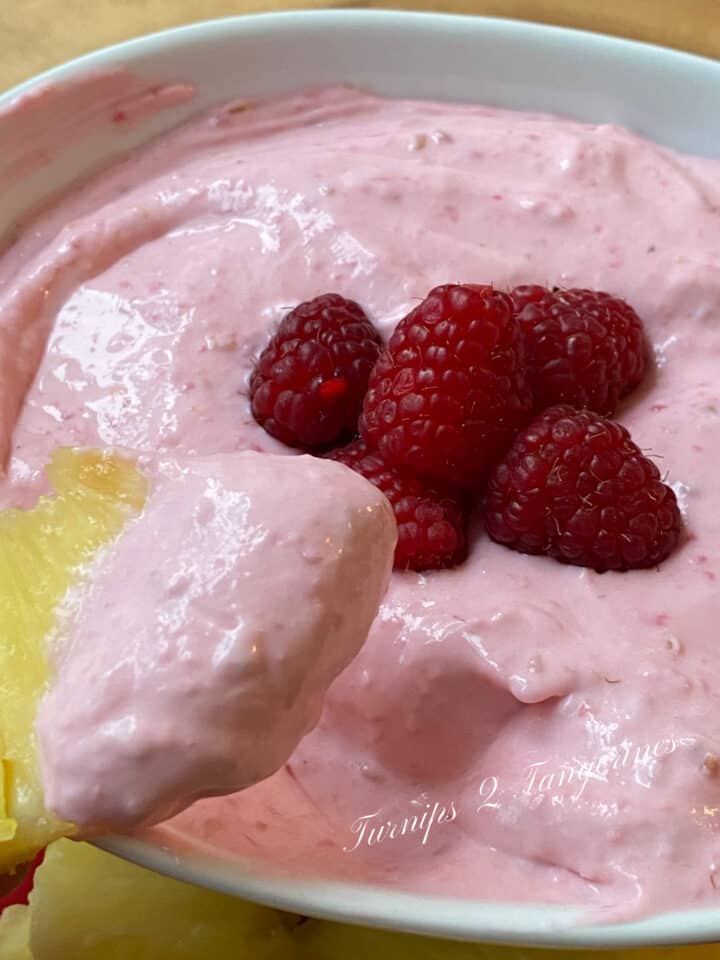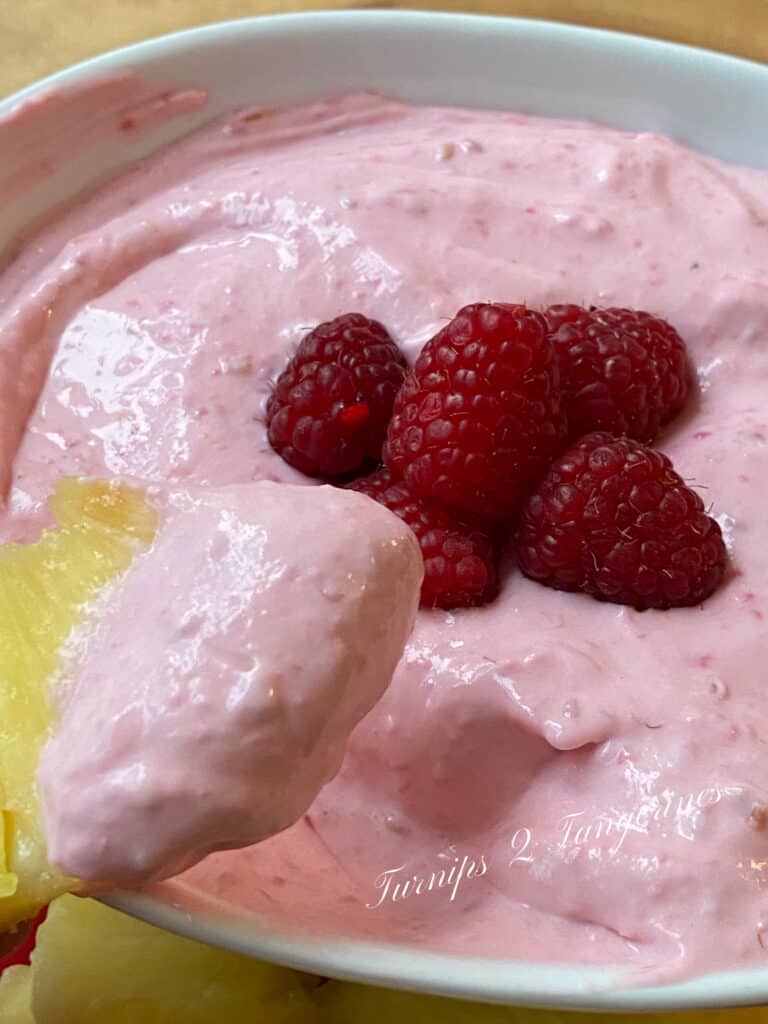 Raspberry Fruit Dip
In my household, my hubby has always been the berry nut. He could and has eaten oodles upon oodles of berries. I do like berries but not nearly as much as he once did. If I had to pick my favorite berry I'd have to say fresh, picked strawberries, then fresh blueberries, followed by raspberries and lastly the blackberry. They are the four berries that I'm most familiar with, the gooseberry, huckleberry and boysenberry are barely on my radar. I think berries are a regional thing, meaning you like and are familiar with the berry or berries that grow in your area.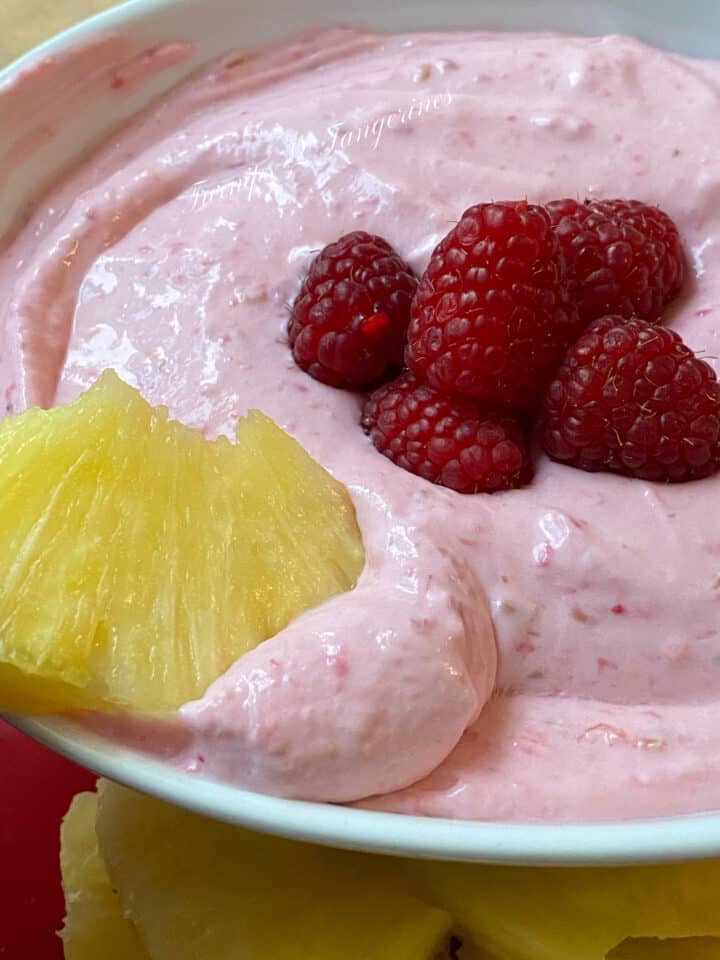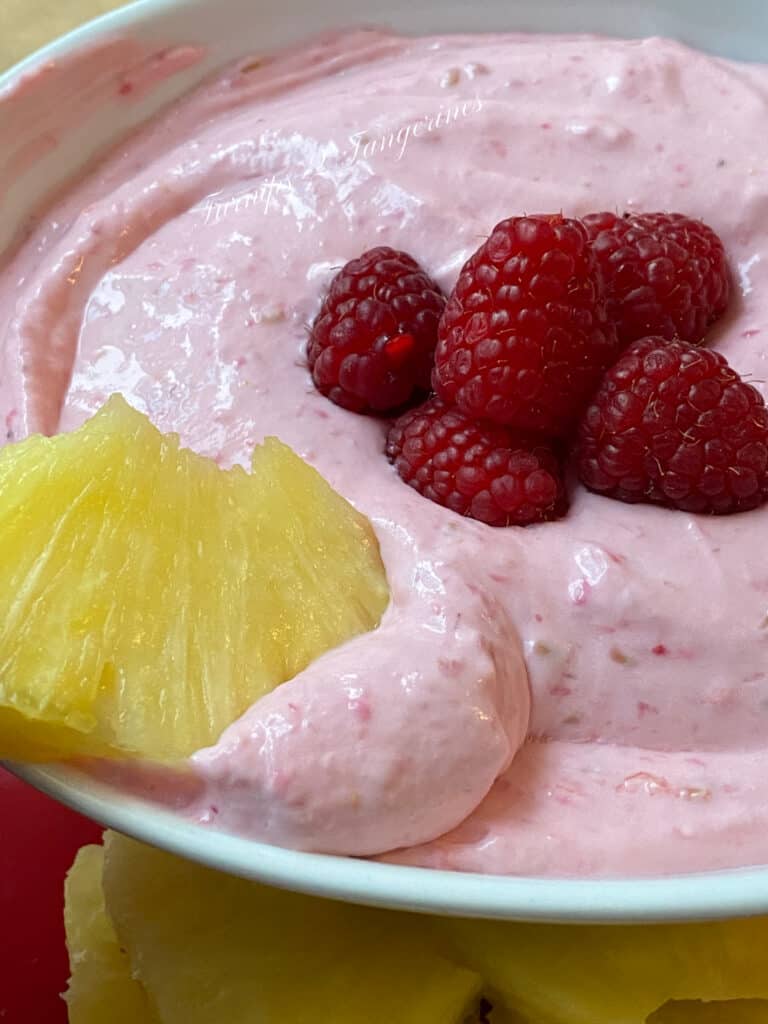 Here is a list of relatively unknown berries that you should become familiar with. All of the berries listed below grow throughout the US and some in Canada.
White and Golden Raspberry
Black Raspberry
Partridgeberry
Thimbleberry
Salmonberry
Dewberry
Huckleberry
Elderberry
Lingonberry
Marionberry
Olallieberry
Boysenberry
Tayberry
Cloudberry
Loganberry
Gooseberry
Mulberry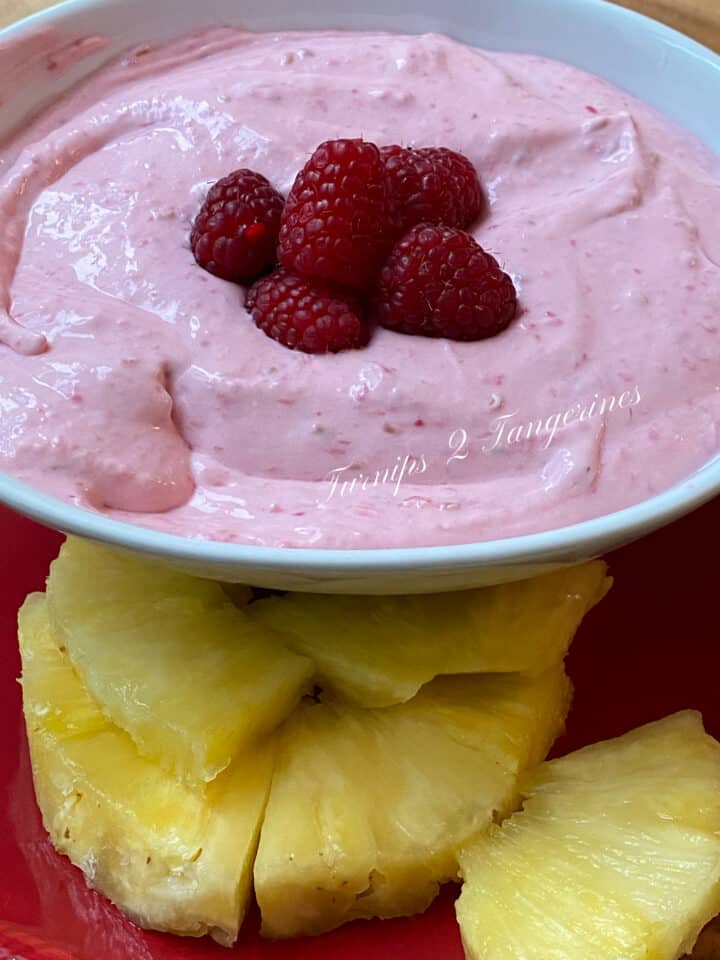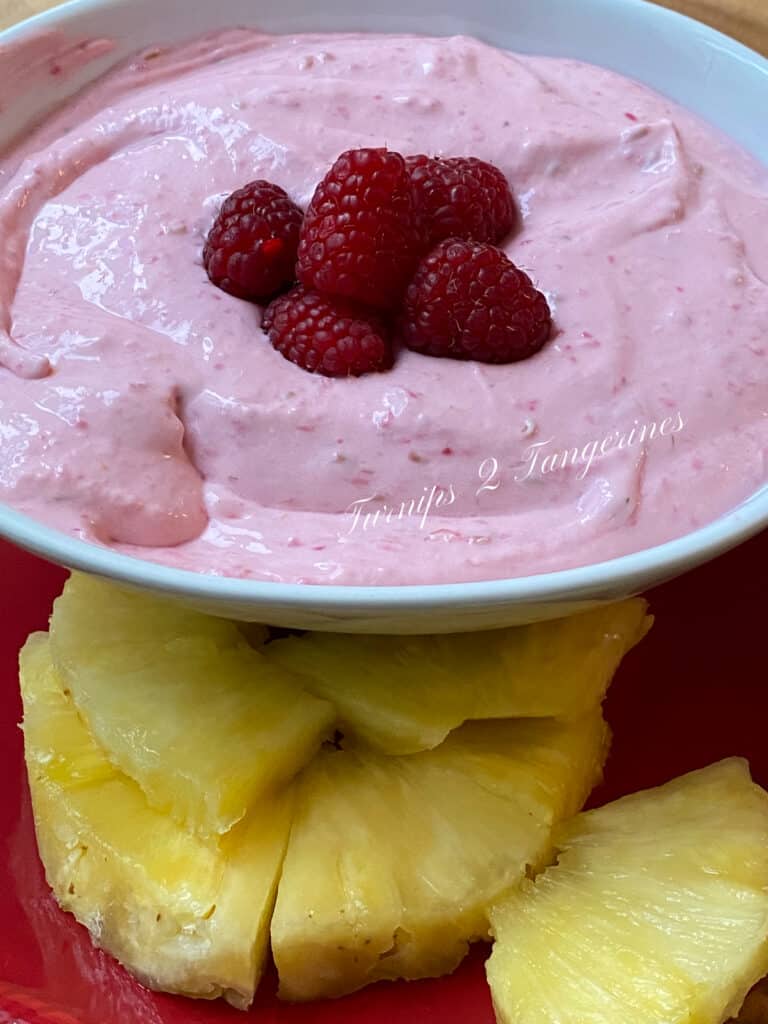 Uses for Berries
All berries can and should be used in bake goods. Cobblers, pie, bread, muffins, kuchen are all fantastic examples of delicious ways to use berries. Another way to use berries is of course in jams, jelly and fruit spreads. People often ask what the difference is between all three. Jam is made with mashed fruit, and jelly is made with fruit juice. Fruit spread is basically a combination of both, cooked down to a thick yet spreadable substance. My hubby who suffers from diverticulitis, can only have jelly. Me on the other hand can have all three. My only complaint with berries is the fact that the seeds get stuck in my teeth, which is why I prefer jelly:)
Another Fruit Favorite
Another great way to enjoy fruit is dried. Berries that work best as dried fruit are the blueberry and huckleberry. Berries that don't contain a lot of seeds are great for drying. Dried fruit can be used in baked good such as scones, muffins, and cookies. Salads benefit greatly from dried fruit. We like to add dried fruit to fudge recipes and snack mixes too. Which include popcorn snack mixes, another thing off limits to my hubby with diverticulitis. All of his favorites are off limits, berries, popcorn and nuts. Here are some of my favorite popcorn snacks.
Raspberry Fruit Dip
Ingredients
½

cup

fresh raspberries

½

cup

Mascarpone cheese

½

cup

Greek yogurt

4

tablespoons

powdered sugar

juice and zest from 1 lemon or lime

Fruits of Choice
Instructions
Put raspberries, mascarpone, yogurt and powdered sugar in a food processor and pulse until combined.

Serve with fruits of your choice.

Makes about 1 1/2 cups.