Danish Lemon Filled Spice Cookies
We may earn money or products from the companies mentioned in this post.
Danish Lemon Filled Spice Cookies
When I came across this recipe for Danish Lemon Filled Spice Cookies I was more intrigued with the lemon filling part more so then the spice cookie part. The reasoning behind that is a simple one. I've never made a filled sandwich cookie before. Out of all of the cookies I've made in my lifetime, I've never made a filled sandwich cookie. Strange I know but true. Well today is the day to change that fact. I can't wait, yum!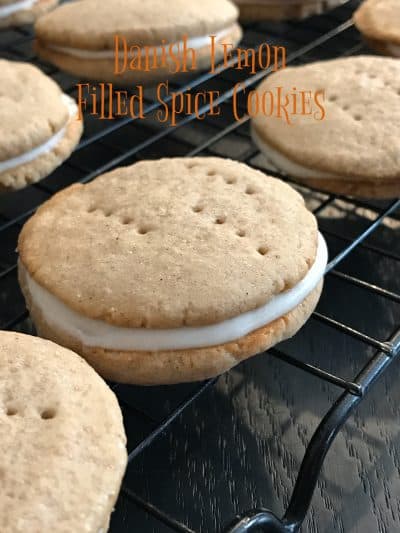 Lemon Filling
I decided on Danish Lemon Filled Spice Cookies because we love anything lemony. Combine the lemony filling with the warm spice of ground cinnamon, allspice, ginger and nutmeg and you have a delicious cookie. The lemon filling is super easy to whip together and I'm sure would be wonderful sandwiched between any number of cookies. Sugar cookies immediately comes to mind.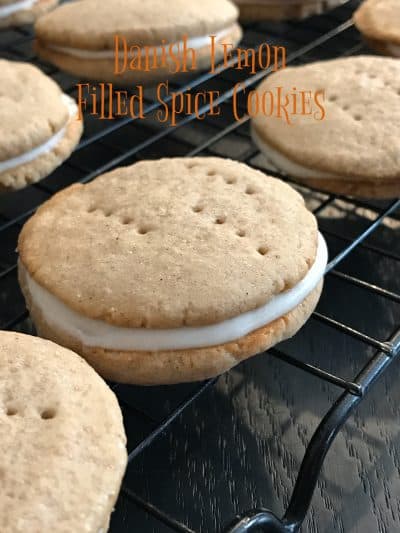 Medaljekager
Medaljekager or Danish Lemon Filled Spice Cookies are an old Danish recipe that was brought here by the Danes. Scandinavia is not the only place to find Christmas platters heaped with Mandelterter, Ragkakor, Medaljekager, and Hirvensavret. Since the 1860's when the Danes settled in the Midwest, in particular Minnesota and Wisconsin, Danish settlers have been baking and sharing their recipes for luscious desserts. Most notably Danish kringles and Medaljekager.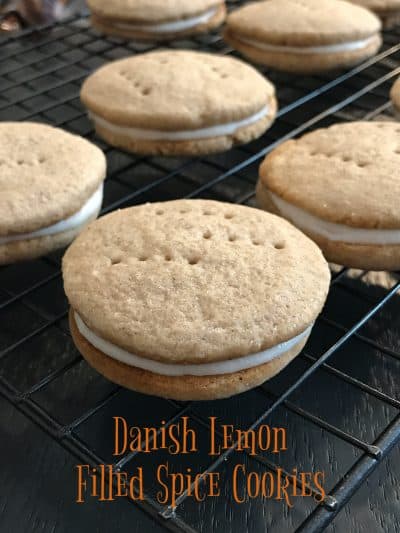 Christmas Tradition
In our house, Christmas mornings begin with cups of coffee and a Danish Kringle. This family tradition started one Christmas morning nearly 24 years ago. We bought our first house in early December and soon after we signed papers, we moved in. Needless to say, that Christmas was filled with more 'unpacking' boxes than unwrapping gifts. That year on Christmas morning, we enjoyed cups of gas station coffee and a Danish kringle. Our kringle tradition was born.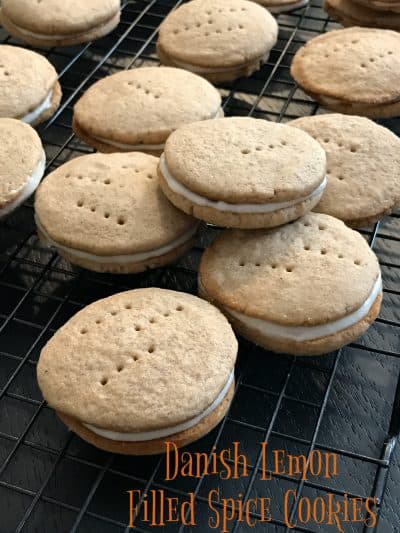 History of the Danish Kringle
Danish Kringles are butter-layered Danish pastries that were first introduced to Racine, Wisconsin in the late 1800s by immigrant Danish bakers. In Denmark, they are traditionally pretzel-shaped, almond-filled coffee cakes called Wienerbroth. At one time Racine was home to more Danes than anywhere else in the country. As a result there are more Kringle shops in Racine than you'll find anywhere else. Racine WI is known as the "most Danish city in America."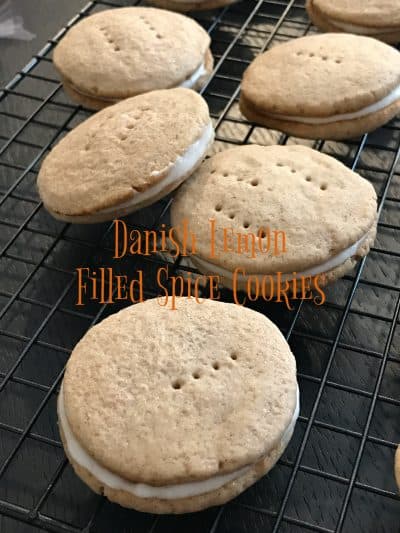 In the 1860's
Kringles were created by German bakers from Austria who introduced their method of rolling butter between layers of yeast dough. When Danish bakers in Copenhagen went on strike, the bakery owners fired them and hired replacements from Austria. Once the Danish bakers returned to work, they continued to make dough the Austrian way. Pretzel-shaped kringles are popular in Denmark, which is the Danish sign for a bakery. Outside every bakery in Denmark, you will find a sign with a kringle on it.
Lis from Denmark
Many years ago, I worked at the Mole Hole located in the Avenue Mall in downtown Appleton WI. Lis,  a lovely and lively woman was from Denmark, "the country, not the city," she would say. (Denmark, WI is located outside of Green Bay) I loved listening to Lis tell stories, in her broken english, about what it was like growing up in Denmark. Moving to the USA, not knowing many people and not speaking a word of english. Lis and I have remained friends over the years and I'm the wiser for it.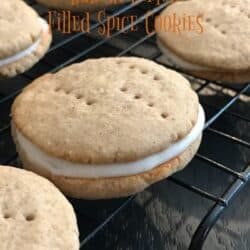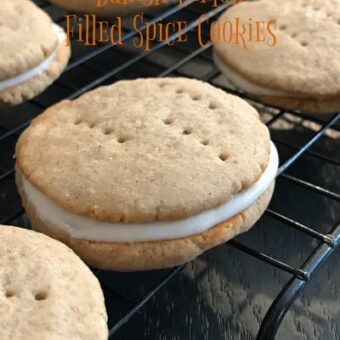 Danish Lemon Filled Spice Cookies
A delicious spicy cookie with a lemony filling.
Ingredients
2 1/4

cups

flour

1

teaspoon

ground cinnamon

1/2

teaspoon

ground allspice

1/2

teaspoon

ground ginger

1/2

teaspoon

ground nutmeg

1/4

teaspoon

salt

1

large

egg yolk

3/4

cup

butter, soften

3/4

cup

sugar

1/4

cup

milk

1

teaspoon

vanilla extract

Lemon Filling

2 1/4

cups

sifted powdered sugar

1 1/2

tablespoons

butter, softened

3

tablespoons

lemon juice

1/2

teaspoon

lemon extract
Instructions
Grease cookie sheets; set aside. Place flour, cinnamon, allspice, ginger, nutmeg, and salt in a medium bowl; stir to combine.

Place egg yolk in a large bowl; add butter, sugar, milk and vanilla.

Beat butter mixture with electric mixer at medium speed until light and fluffy. Gradually add flour mixture. Beat at low speed until dough forms.

Form dough into a disc; wrap in plastic wrap and refrigerate 30 minutes or until firm.

Preheat oven to 350° Roll teaspoonfuls of dough into 1/2-inch balls; place 2 inches apart on prepared cookie sheets. Flatten each ball to 1/4-inch thickness with bottom of glass dipped in sugar. Prick top of each cookie using fork.

Bake 10-13 minutes or until golden brown. Remove cookies with spatula to wire racks; cool completely.

Prepare Lemon Filling. Spread filling on flat side of half of cookies. Top with remaining cookies, pressing flat sides together. Let stand at room temperature until set.

Store tightly covered at room temperature or freeze up to 3 months.

Lemon Filling: Beat sifted powdered sugar, butter, lemon juice and lemon extract in medium bowl with electric mixer at medium speed until smooth.
More cookies you will want to try! Finnish Spice Cookies, Peppermint Meringue Cookies, and Moravian Spice Crisp Cookies.
Danish Kringle history from: What's Cooking America?