Crock-Pot Brown Sugar Pineapple Ham
We may earn money or products from the companies mentioned in this post.
Crock-Pot Brown Sugar Pineapple Ham
Are you looking for a fantastic way to make and serve this years Easter Ham? Then look no further, this is definitely the recipe you are looking for. Fast, easy and delicious, Crock-Pot Brown Sugar Pineapple Ham is the perfect way to make your Easter Ham. Place your ham in the bottom of your crock pot, top it with dark brown sugar, honey and pineapple. Cover, turn it on low and leave for Church. When you get home, your ham will be ready to serve.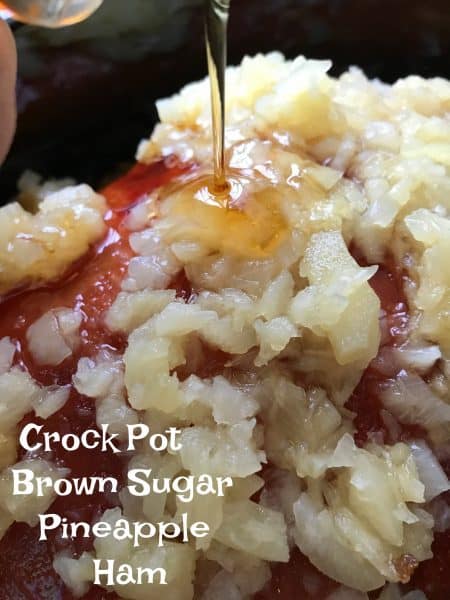 A Word About Ham
There are many, many styles of ham. We are going to talk about Uncooked and partially cooked hams. Uncooked and partially cooked hams must be cooked prior to serving. Fully cooked hams, sometimes labeled "heat and serve" or "ready-to-eat," do not require additional cooking and may be eaten cold or heated until warm.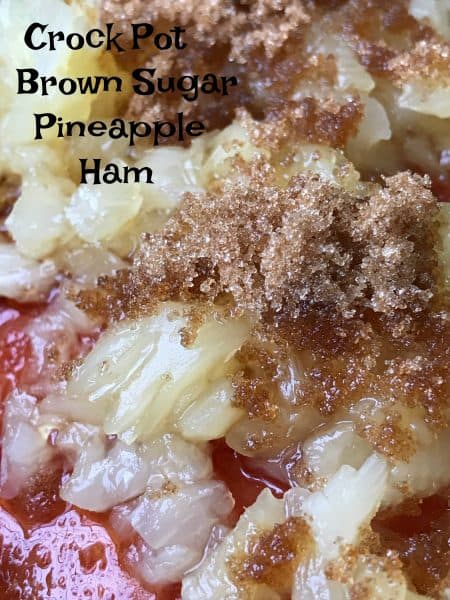 Labels
Most hams sold today are sometimes refer to as "city" or "urban" hams. Higher-quality American hams are generally labeled as "country-cured" or "country-style" hams. The majority of these "country" hams come from Georgia, Kentucky, Tennessee and Virginia. Each region adds its own distinctive style to the ham it produces. There is some work to be done to a country-style ham before it can actually be prepared. When I worked at Cracker Barrel Old Country Store many years ago is when I was first introduced to country-style ham.
Famous Brands
Probably the most famous country-cured is the Smithfield Ham from the Virginia town of the same name. A wide selection of specially cured hams are also imported from many European countries. The most well known are Prosciutto from Italy, Germany's Westphalia, France's Bayonne, and the York ham from England.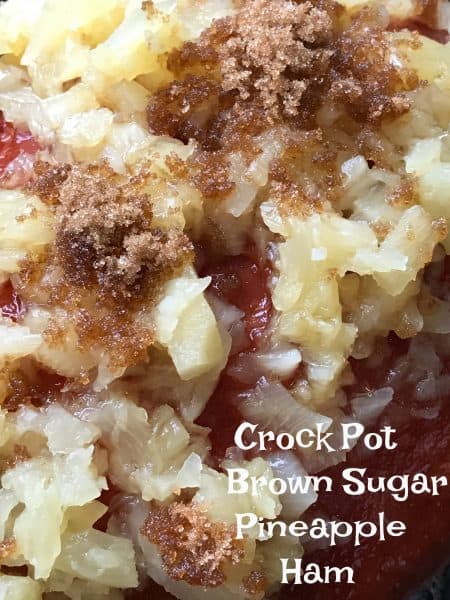 Recipe Note:
This recipe calls for using a spiral ham. You can substitute any pre-cooked, boneless ham. If your not using a spiral ham, cut a diamond pattern in the top of the ham to allow the brown sugar, honey and pineapple to sink into the crevices. Serve Aggie's Fruit Salad with Crock Pot Brown Sugar Pineapple Ham for a memorable Easter.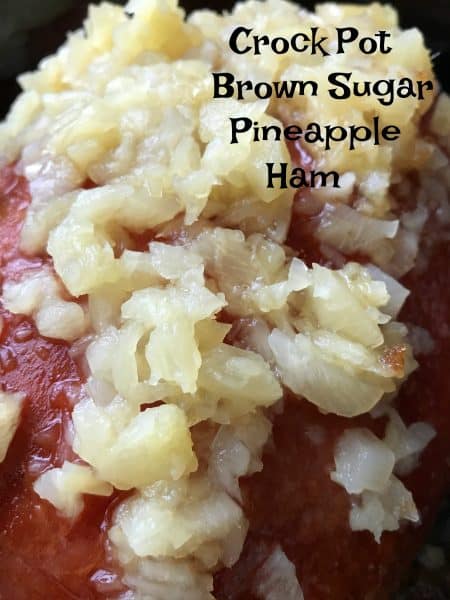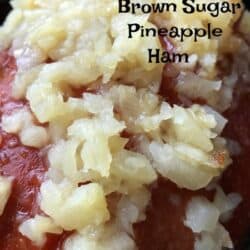 Crock Pot Brown Sugar Pineapple Ham
A delicious way to serve Easter ham.
Ingredients
3

lb

Ham, pre-cooked, spiral cut, boneless

3 1/2

cups

dark brown sugar

1/2

cup

honey

1

20 oz can

crushed pineapple, do not drain
Instructions
In a large crock pot, (6-quarts) cover the bottom with 2 cups of the dark brown sugar

Place ham on top of the brown sugar, open the slices of ham slightly with your hands.

Pour the honey over the ham, evenly.

Add the pineapple around the sides (with the juice) and some on top.

Top with the remaining 1 1/2 cups of dark brown sugar, making sure it is evenly distributed over the entire top of the ham

Cover and cook on low for 3 1/2 - 4 hours.
This delicious recipe for Crock-Pot Brown Sugar Pineapple Ham comes to you via Incredible Recipes.