Cranberry Orange Marmalade Bread
We may earn money or products from the companies mentioned in this post.
Cranberry Orange Marmalade Bread
A layer of orange marmalade adds a new twist to this delicious cranberry bread recipe. Cut yourself a slice of Cranberry Orange Marmalade Bread, put a log on the fire, play your favorite Christmas music and trim your Christmas tree. Don't forget the hot cocoa and marshmallows. And what the heck, you might as well grab a plate of decorated sugar cookies and peanut clusters too!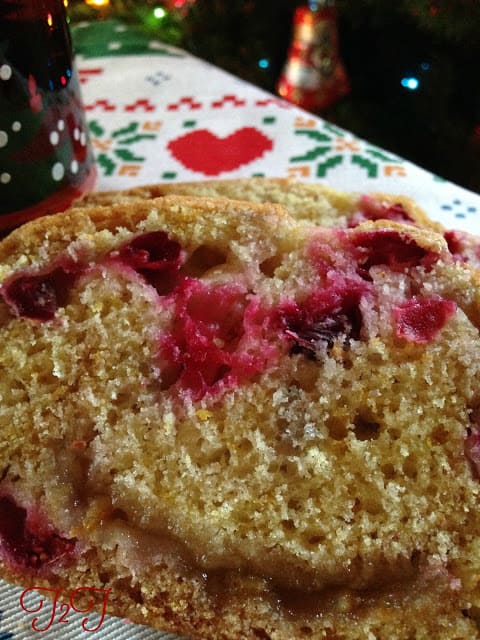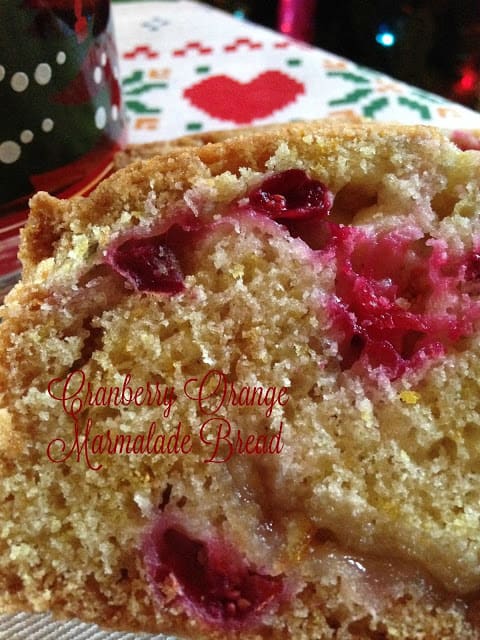 A Word About Cranberry
These shiny scarlet berries are grown in huge, sandy bogs on low, trailing vines. They're also called bounceberries, because ripe ones bounce and also called craneberries, after the shape of the shrub's pale pink blossoms, which resemble the heads of cranes often seen wading through the cranberry bogs. Cranberries grow wild in northern Europe and in the northern climates of North America.
In the United States
Cranberries are extensively cultivated, mainly in Massachusetts, Wisconsin, Washington and Oregon. Cranberries can be refrigerated, tightly wrapped, for at least two months or frozen up to one year. Fresh cranberries are very high in Vitamin C. Sweetened dried cranberries can be used like raisins in baked goods or as snacks. They can be added to everything that you would add any dried fruit too with the same excellent results.
Quick Breads
Bread that is quick to make because it doesn't require kneading or rising time. That's because the leavener in such a bread is usually baking powder or baking soda. Which when combined with moisture, starts the rising process immediately. In the case of double-acting baking powder, oven heat causes a second burst of rising power. Eggs can also be used to leaven quick breads. This genre includes biscuits, muffins, popovers and sweet and savory loaf breads.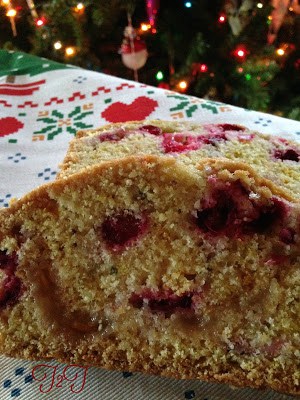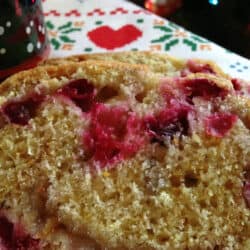 Cranberry Orange Marmalade Bread
A delicious bread made with cranberries and orange marmalade
Ingredients
2

cups

flour

1

cup

sugar

2

teaspoons

grated orange peel

1 1/2

teaspoons

baking powder

1/2

teaspoon

baking soda

1/2

teaspoon

salt

1

egg

3/4

cup

water

1/4

cup

vegetable oil

1

cup

fresh halved cranberries

4

tablespoons

sweet orange marmalade
Instructions
Grease a 9 x 5 inch loaf pan. Preheat oven to 350

In a large bowl, combine the flour, sugar, orange peel, baking powder, baking soda and salt.

In a small bowl, beat with a fork, the egg, water and oil.

Stir into dry ingredients just until moistened. Fold in the cranberries.

Spoon 1/2 of the batter into prepared loaf pan.

Top batter with 4 tablespoons of orange marmalade, spoon remaining batter over marmalade

Bake for 65 to 70 minutes or until toothpick inserted in the middle comes out clean.

Cool in pan for 10 minutes. Remove bread from pan. Cool on wire rack.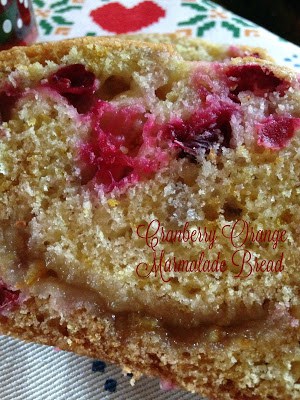 Recipes On Tap
Cranberry Lemon Shortbread Cookies , Cranberry Amish Friendship Bread , and Cranberry Orange Cherry Sauce , 
Cranberry Orange Marmalade Bread was made special with Smucker's Sweet Orange Marmalade.