Country Style Beef Ribs in Creamy Mushroom Sauce
We may earn money or products from the companies mentioned in this post.
Country Style Beef Ribs in Creamy Mushroom Sauce
Most people think of back yard barbecue and smokehouse flavors anytime "ribs" are mentioned. That may be true but beef 'ribs' allowed to simmer all day in the crock pot, in a delicious creamy sauce, well that's just pure heaven. There was a time in my life when my crock pot was my best friend. Dinner was served, out of the crock-pot, at least 3 nights a week. Now though, it's reserved for the occasional use. Country Style Beef Ribs in Creamy Mushroom Sauce will always be a family favorite.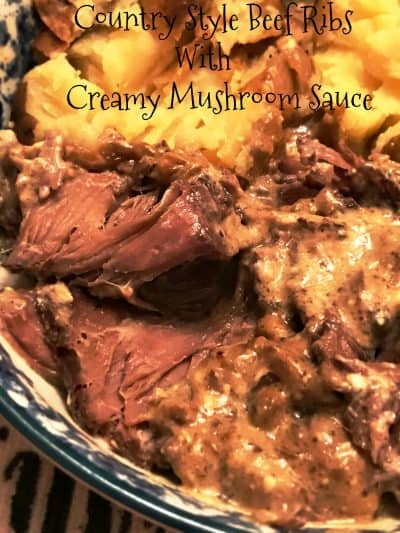 Queen of the Crock-Pot
When my kids were growing up, they would groan every time they saw the crock-pot sitting out on the counter top. "Oh no mom, not another crock-pot meal!" During this time I was known simply as the "Queen of the Crock-Pot" second only to my sister Joan, who loved her crock-pot as much as I loved mine. At that time I think I had 8 crock-pots, all of which I used. One year, when my kitchen was under construction, we had a crock-pot Thanksgiving. All eight crock-pots were in use. We still laugh about that!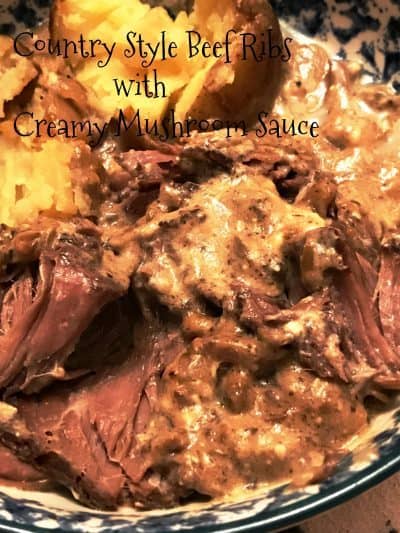 Beef Ribs Are Great in Crock-Pot
Beef Ribs are perfect for the crock-pot. Simmered all day, they become 'fall off the fork' tender. What is great about beef ribs, verses a beef roast for instance, is beef ribs are 'serving size' ready and tend to contain less fat than a beef roast. Think of beef ribs as a beef roast already cut in serving size portions for you, with most of the fat removed. Country style beef ribs are boneless and since they have little to no fat, healthier for you too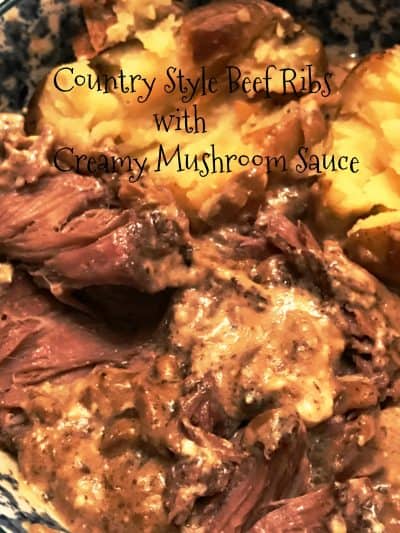 Off to the Old World Christmas Market
It's that time of year again. Time to head to Elkhart Lake WI. To spend the day enjoying the sights, sounds and food at the Old World Christmas Market held each year at the Osthoff. This is the sixth year in a row that I've attended the festival with my son and daughter-in-law. This year, we are barely going to make the festival, since Sunday is the last day of the week long festivities. To learn more..Christmas Market at Osthoff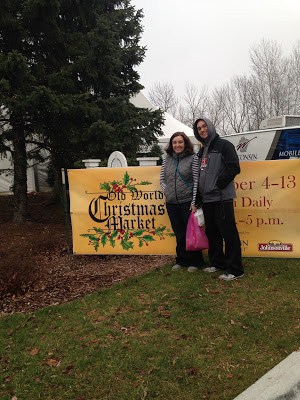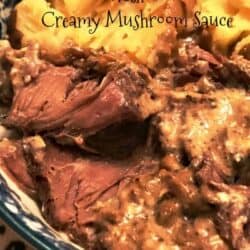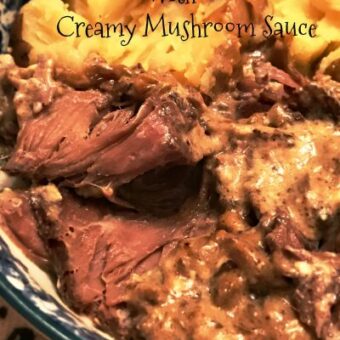 Country Style Beef Ribs in Creamy Mushroom Sauce
Country Style Beef Ribs simmered in a Creamy and Delicious Mushroom Sauce.
Ingredients
2

pounds

country style beef ribs

3

oz

cream cheese softened

1

10 oz can

cream of mushroom soup

1

envelope onion soup mix

1

small

onion, sliced

2

tablespoons

balsamic vinegar

1/4

cup

beef broth, red wine or water

1

teaspoon

garlic powder

1

teaspoon

black pepper

10

small

baby potatoes
Instructions
Place beef ribs in bottom of slow cooker.

In a medium bowl combine remaining ingredients.

Pour mixture over beef ribs in the slow cooker.

Place potatoes around the slow cooker on the top.

Cover with lid and cook on low for 6-8 hours.
Looking for something on the lighter side? Cinnamon-Honey Broiled Grapefruit and Egg Salad Sandwiches. Recent Recipe: Down Home Chicken with Parsley Dumplings