Collection of Best Baked Bean Recipes
We may earn money or products from the companies mentioned in this post.
Collection of Best Baked Bean Recipes
This week, it's all about our "best" bean recipes. Here on  Turnips 2 Tangerines we love our baked beans. We have over 16 recipes that showcase the versatile legume. Dried beans, canned beans and beans made with bacon, hamburger and sausage. Recipes that turn beans into a casserole, that can be served as the main meal. You can never have to many bean recipes, I was once told and don't ever argue with your mother-in-law, I was once told also. Yes, my mother-in-law was always right and you can never have enough beans recipes…
A Summertime Favorite
Beans are considered, at least in my house, a summertime staple. A must-have at picnic's, grill out parties and everything in between. My husband comes from a family that served beans at all meals, so I guess that's where I get my love for beans from. God knows, we never had beans when I was growing up and if we did, they most certainly were of the canned variety. When we did have beans, Aggie would have no doubt made the ever popular "bean hash."
Bean Hash
Aggie made bean hash often and I actually liked her bean hash. She made bean hash in her big old cast-iron skillet. Aggie would brown hamburger and then add tomato soup and Van Camp's Pork 'n Beans. Then she would simmer the bean hash on the stove top and supper was served. Van Camp's beans were the only beans she used. Their slogan on the website says that they have been making "delicious beans for more than 140 years." That's a long time to be making beans and a whole lot of bean hash too.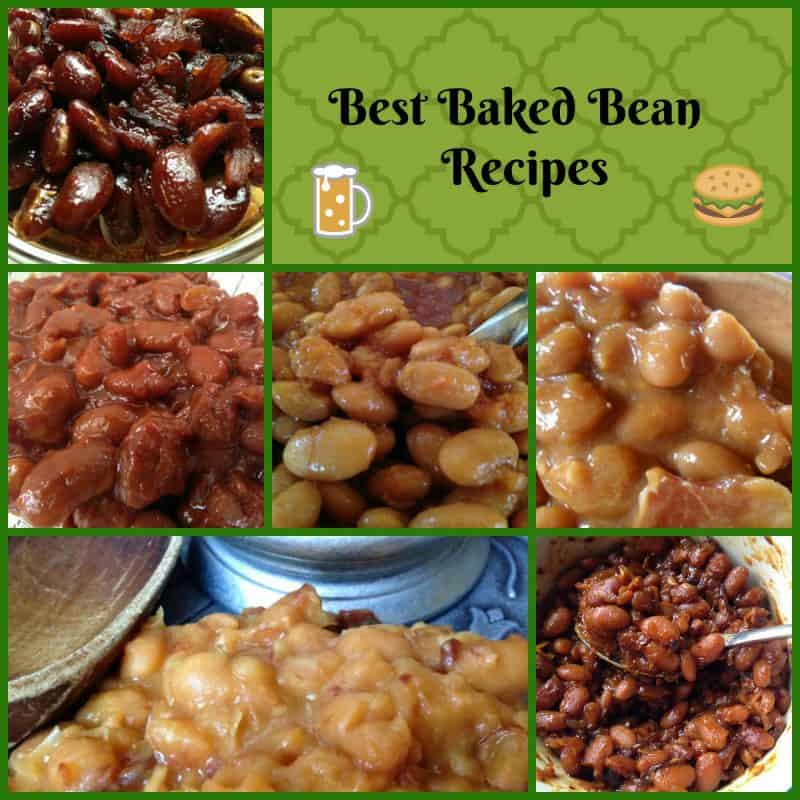 By Any Other Name
Bean hash in my house goes by many different names. Bean hash, bean crash, bean smash, bean bake dish, a$$-hole casserole and now coming in first place, is an expression my grand daughter recently came up with, "Stinky butt, toot toot." Whatever name you chose to call this bean dish, one thing is for certain, it's still as easy and economical to make as it was when Aggie made it for dinner, way back when.
Many More in Bean Recipes
The bean recipes we've include in our line-up range from beans made with maple syrup, barbecue sauce, apple cider and hot sauce. You're sure to find a recipe or two that you'll want to try. If not you can always head to our recipe box located above and check out the other bean recipes that we didn't include in our list below. Happy Eating!
The first recipe in our line-up today is for a recipe that is for: Hot As Hell Baked Beans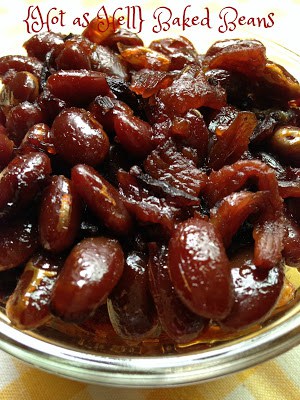 Baked Beans in the Crock Pot?? You bet…and they are a lot easier to make than you might think. Crock Pot Baked Beans.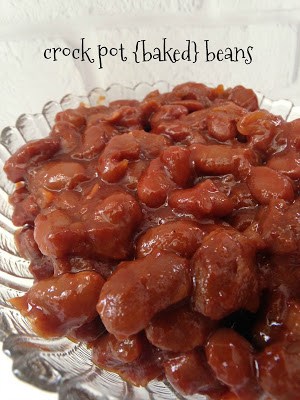 We call these slightly sweet beans Hawaiian because they're made with a Hawaiian barbecue sauce and crushed  pineapple. Hawaiian Style Baked Beans made with Sweet Baby Ray's Hawaiian Barbecue Sauce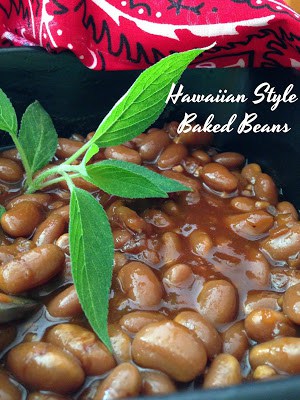 Old fashioned flavor is found in this recipe for baked beans. A true New England Favorite. New England Style Baked Beans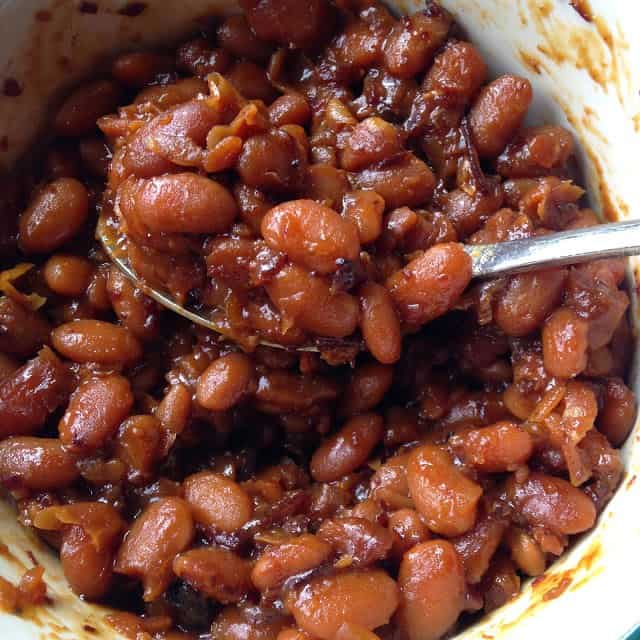 These classic style baked beans are just that, Classic.  Serve these yummy baked beans with Boston Brown Bread. All American Classic Baked Beans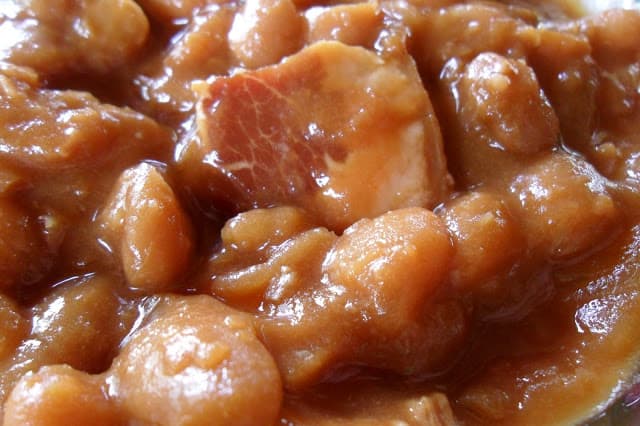 This bean recipe uses a Vermont favorite, Maple syrup! Vermont Baked Beans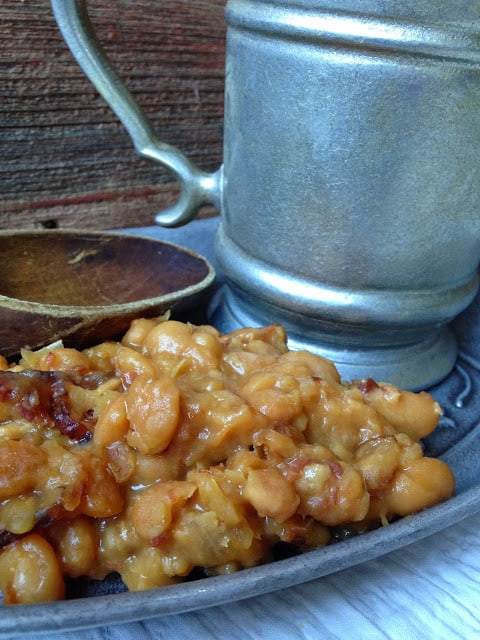 Baked beans made with Apple Cider?? Why not! Apple Cider adds wonderful flavor to baked beans. Apple Cider Baked Beans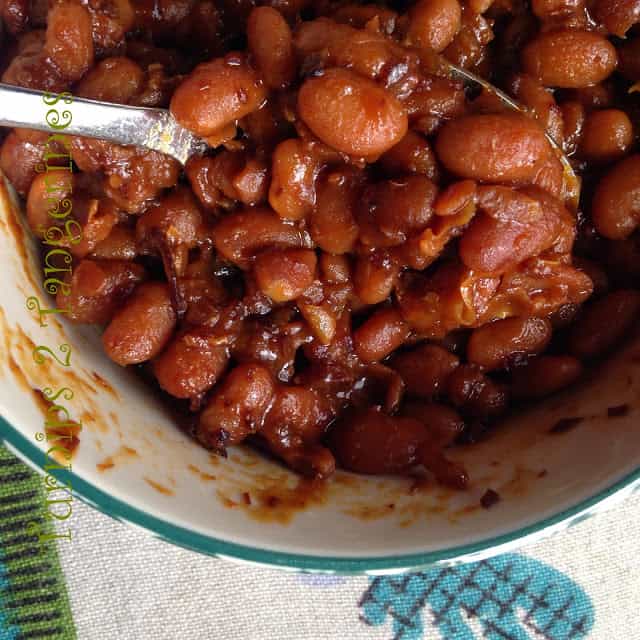 Barbecue Baked Beans are packed full of flavor with turkey bacon, barbecue sauce, and liquid smoke! Barbecue Baked Beans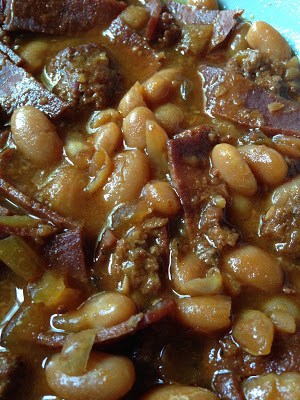 This recipe goes by several names…Bean Bake, Calico Bean Bake or what we like to call them Wild West Beans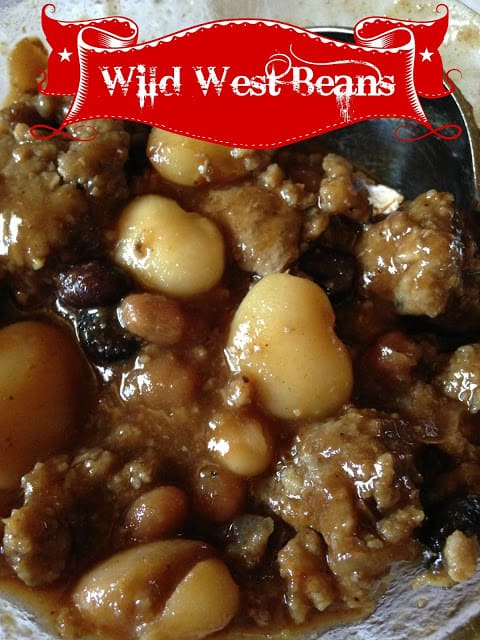 That concludes this weeks line up of recipes. We hope you try a few of our Best Baked Bean Recipes and love them as much as we do. Stop back again next Saturday when we will be featuring recipes for Incredible Independence Day Recipes.