Classic Swiss Cheese Fondue
We may earn money or products from the companies mentioned in this post.
Classic Swiss Cheese Fondue
Swiss Cheese Fondue or Fondue au fromage
Fondue [fahn-DOO] Fondue is really just a classy word for "melted cheese." In fact, fondue is the French word for "melt," from fondre. The term "fondue" has several meanings, the first three definitions pertain to food cooked in a central pot at the table; Fondue au fromage is a classic dish of Swiss heritage consisting of cheese, usually Emmental and Gruyère, melted and combined with white wine, kirsch and seasonings. Bite-size chunks of French bread are dipped into the hot, savory mixture.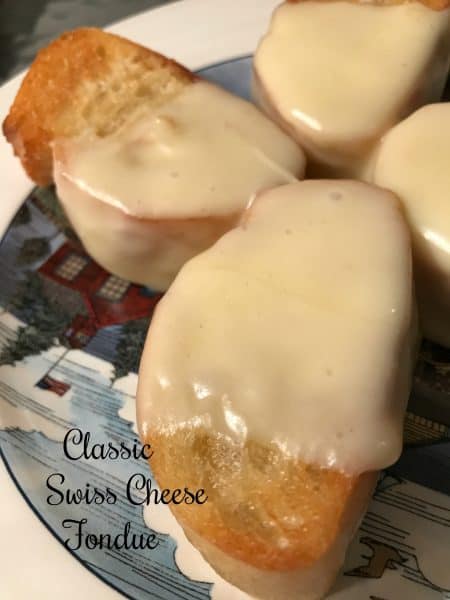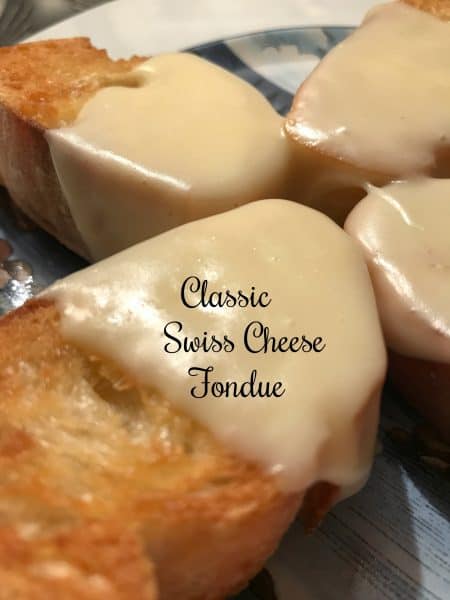 Fondue bourguignonne is a variation whereby cubes of raw beef are cooked in a communal pot of hot oil, then dipped into various savory sauces. Another version is Chocolate fondue, a combination of melted chocolate, cream and sometimes liqueur into which fruit or cake may be dipped.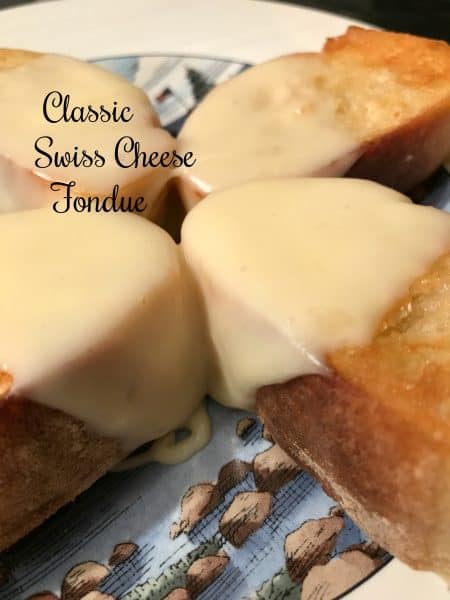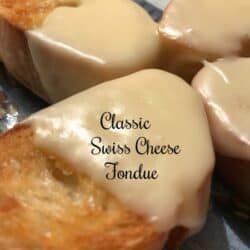 Classic Swiss Cheese Fondue
Classic Swiss Fondue is perfect for dipping toasted baguette slices
Ingredients
1

garlic clove, halved

1

pound

Gruyère cheese, grated

1/2

pound

Emmentaler cheese or other Swiss cheese, grated

1

cup

dry white wine

1

tablespoon

plus 1 teaspoon cornstarch

1

teaspoon

fresh lemon juice

1 1/2

tablespoons

kirsch

Freshly ground pepper

Freshly grated nutmeg
Instructions
Rub the inside of a cheese fondue pot or medium enameled cast-iron casserole with the garlic clove; discard the garlic. Combine the grated Gruyère and Emmentaler with the wine, cornstarch and lemon juice in the fondue pot and cook over moderate heat, stirring occasionally, until the cheeses begin to melt, about 5 minutes. Add the kirsch and a generous pinch each of pepper and nutmeg and cook, stirring gently, until creamy and smooth, about 10 minutes; don't overcook the fondue or it will get stringy. Serve at once.