Classic Coconut Macaroons Not Macaron
We may earn money or products from the companies mentioned in this post.
Classic Coconut Macaroons
This recipe for Classic Coconut Macaroons will make a classic style macaroon. For an added treat, cooled cookies can be dipped into a chocolate glaze. If you're a fan of coconut like we are here on T2T, check out this fantastic website:
Free Coconut Recipes
. Classic Coconut Macaroons are tender and chewy on the inside and light brown and crisp on the outside, with the right amount of coconut flavor.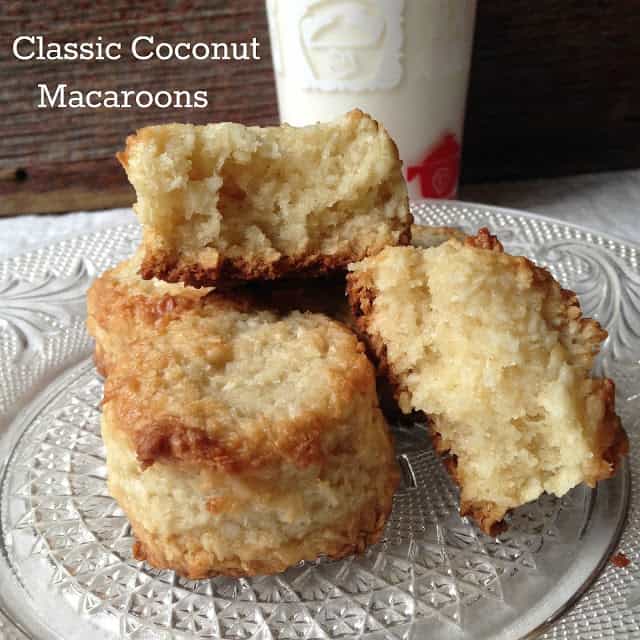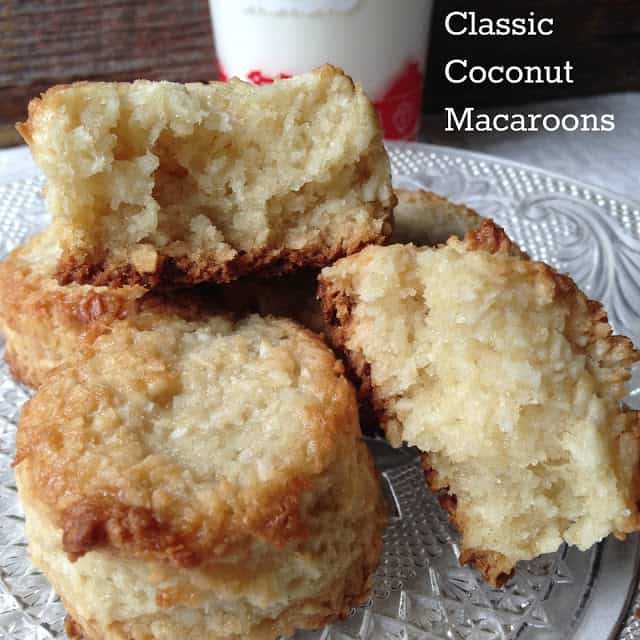 Macaroon vs. Macaron
Two different cookies with a linked past. When you think of macaroons, do you recall those sweet lumps of shredded coconut with a golden crust? Or do you think of those vibrantly colored airy meringue sandwiches that the French refer to as macarons? Though these cookies share similar names, they look and taste differently. Classic Coconut Macaroons are tender and chewy on the inside and Macarons are light and crisp with usually a buttercream filling.
A Brief History
Macaroons can trace their story back to Italy, where the flourless and unleavened cookies were originally made with almond paste. In Italy, the cookies are called amaretti. A very inventive baker swapped in shredded coconut for the almond paste and some made the cookies with almonds finely ground into the flour. The coconut version became really popular with the European Jewish community. The cookie was a perfect treat for Passover because it was unleavened.
A French macaron is a sweet meringue-based confection. Made with egg whites, icing sugar, granulated sugar, almond meal and food coloring. A rainbow of food coloring colors! The related coconut macaroon is often confused with the French macaron. This makes me confused and apparently many other people too. The French Macaron was developed by French chefs in France. (I think:)
So now your most difficult decision is which one to eat. Do you prefer the chewy coconut macaroons or the crispy, vibrant colored, meringue-like French macaron? I say, "Eat Both."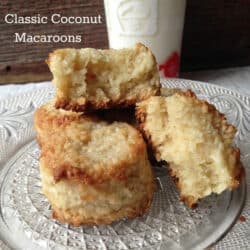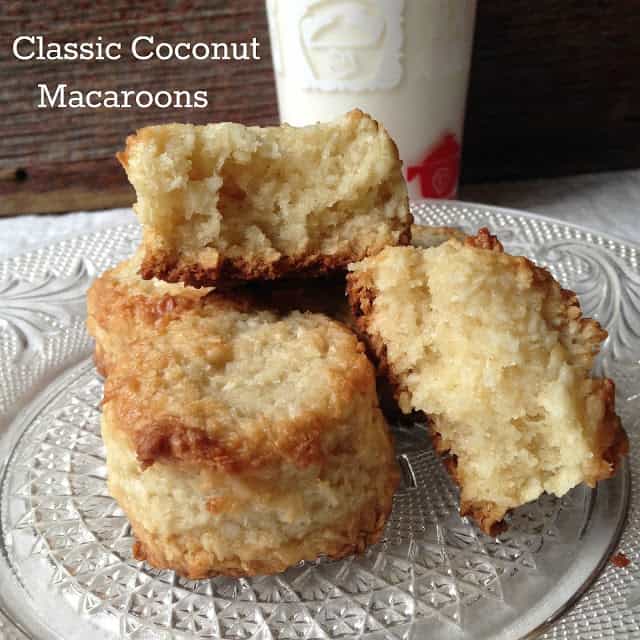 Classic Coconut Macaroons
Ingredients
3

cups

shredded coconut

1

teaspoon

almond or vanilla extract

1/8

teaspoon

salt

2/3

cup

honey

4

egg whites

1

teaspoon

cream of tartar
Instructions
Preheat oven to 350 degrees F.

In a medium bowl, combine coconut, extract and salt. Stir in honey until well combined.

Beat egg whites until stiff peaks form. Fold into coconut mixture along with cream of tartar.

Scoop mixture firmly into a cookie scoop and press onto a greased cookie sheet as you drop it.

(the idea is to compact the balls)

Bake for 12 to 15 minutes or until browned. Cool cookies on baking sheet.
Recipe On Tap:
Fall Colored Pancakes are great multi-colored pancakes to serve during the fall months. Don't forget the maple syrup. For an added special treat, pour a few tablespoons maple syrup into softened or room temperature butter. Blend together well and serve maple butter along with pancakes and maple syrup.