Chopped Cheese Omelette & Hair Etiquette
We may earn money or products from the companies mentioned in this post.
Chopped Cheese Omelette & Hair Etiquette
This recipe for Chopped Cheese Omelette started out as a recipe for a French Omelette called Omelette Au Fromage or simply a cheese omelette. My omelette skills lack, big time and this recipe proves it. What should have been a beautiful French Cheese Omelette turned into a chopped, scrambled looking concoction. Now, let me tell you one very simple fact, even though this omelette looks like it went though hell, it tastes delicious!! Really, it does. Read on and learn all about how to make a chopped cheese omelette & hair etiquette.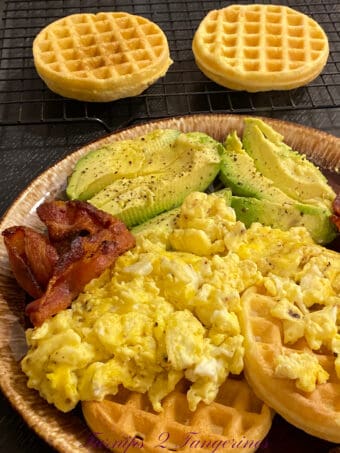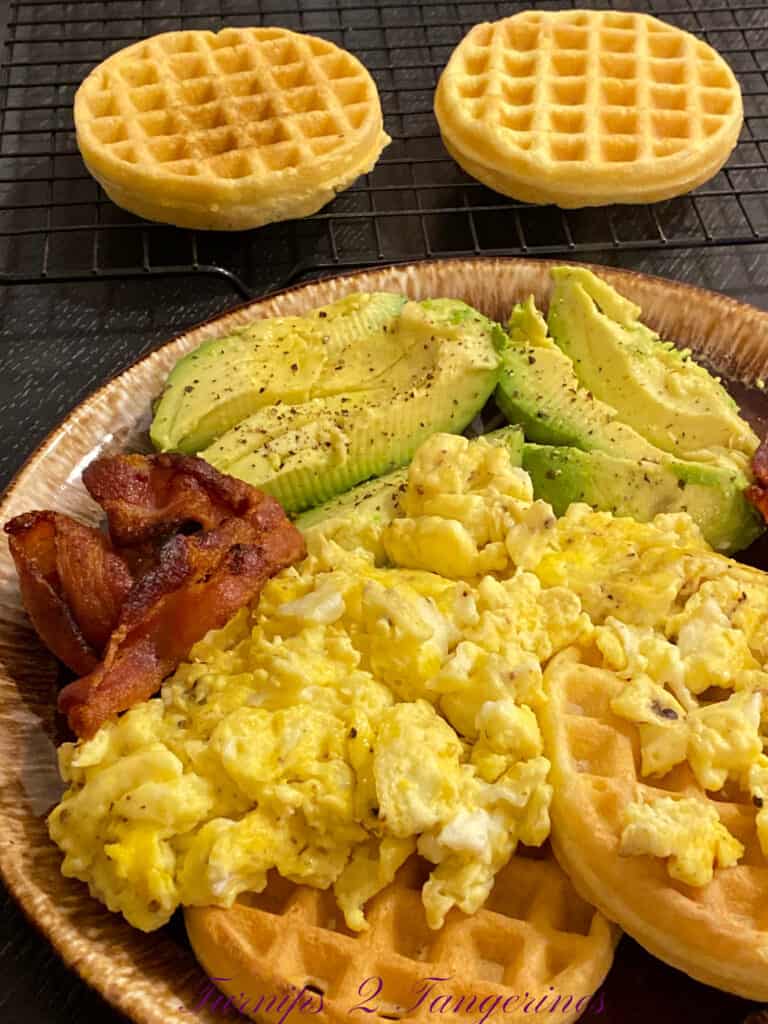 Simple Hair Etiquette
I have a bone to pick, a big pet peeve of mine. And something I've seen over and over again. In fact I've seen this bad hair etiquette sweeping across all social media platforms, Facebook Instagram, YouTube etc. In almost all of the videos I've watched, whether short or long, the featured "cook" in the video has her perfectly styled long hair dangling right above the food! Even more frightening is when their long hair is just about sitting inside the Instant Pot, Air Fryer, Crockpot or whatever! What's up with that?? It's gross and nasty!!! Don't believe me?? Check it out for yourself..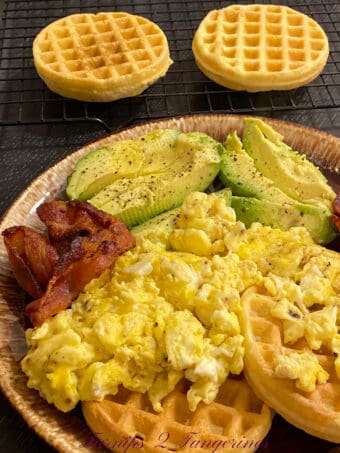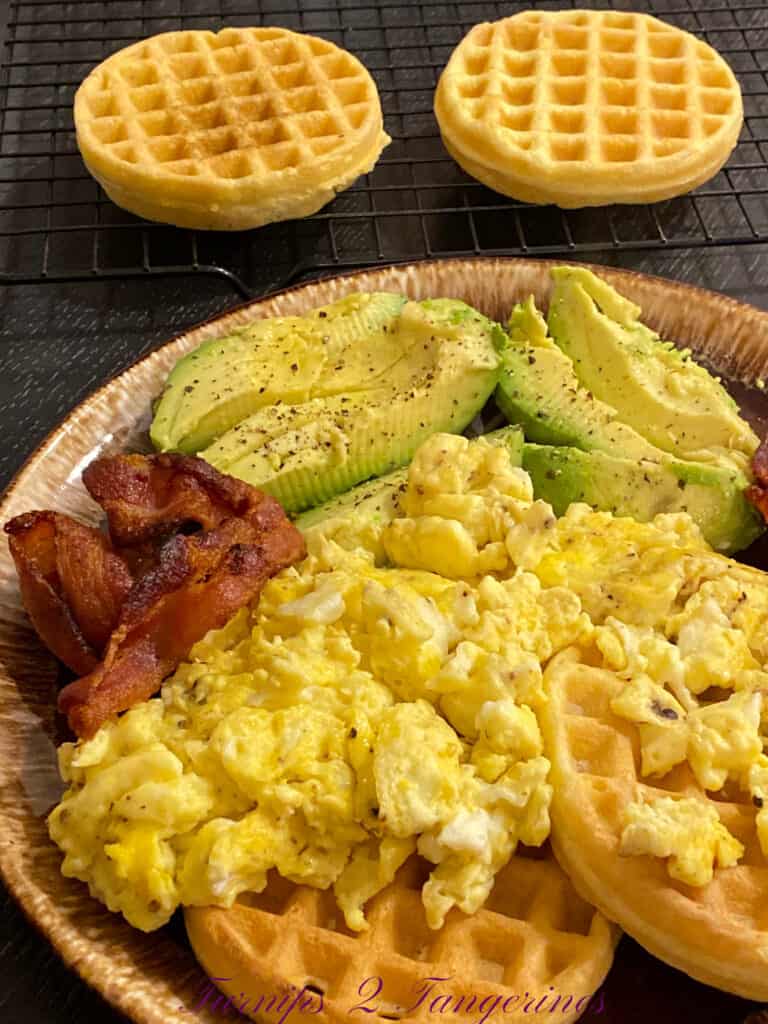 Hair In My Food
Call me old, uncool, bitter, out of touch with reality, senile, set in my ways, whatever but I have a problem with that. I have a problem with hair in my food in general but watching someone prepare food with their long hair dangling in it turns my stomach upside down. Thanks but no thanks! I had waist length hair most of my of my life and wouldn't even consider preparing food, for my family or otherwise with my hair hanging down, let alone in a video! It just looks better, cleaner, safer, more sanitary, professional when your hair is pulled back. Julia Child would be mortified:)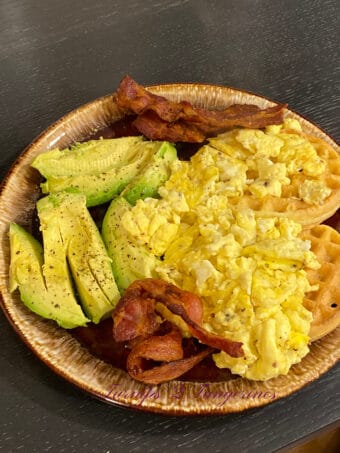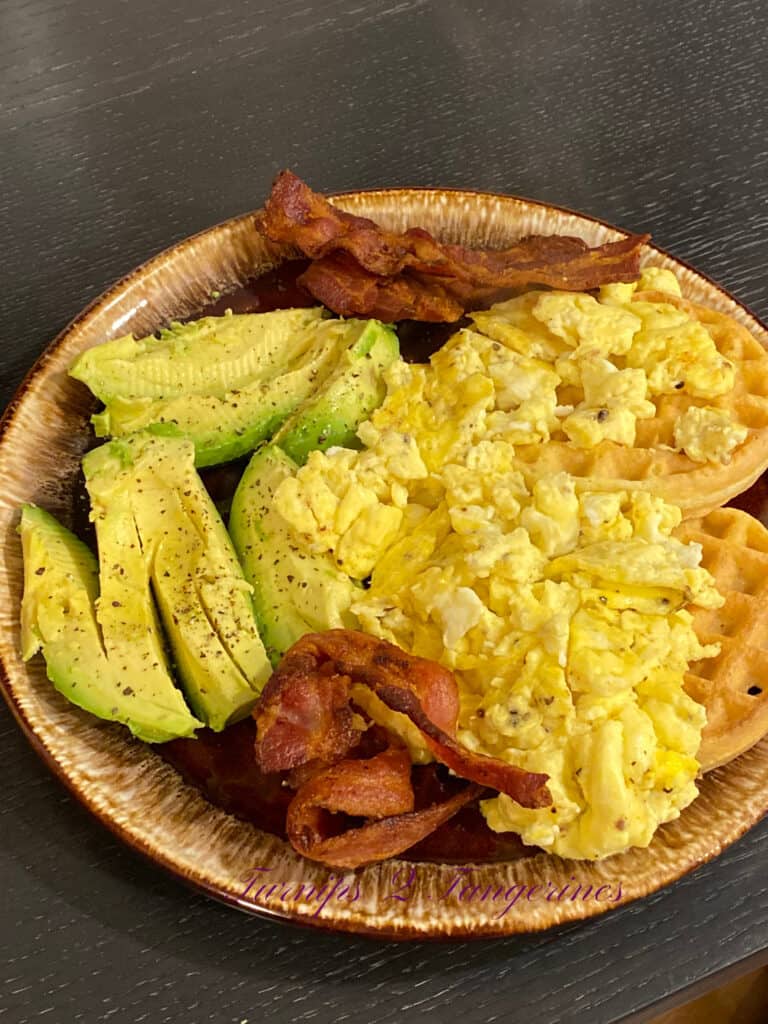 Home Economics Class
Now back in my day, (I can hear my kids groan, "Here she goes again!") the very first thing we learned in Home Ec class was to put on an apron, pull back our hair and wash our hands before we started cooking. If we forgot, it was an automatic F. Now I know times have changed and etiquette in general has been flushed down the toilet but what about common sense? Maybe we should bring back food preparation etiquette. It's easy really, it comes down to one word, cleanliness. In this day in age when we're living in a world of face masks and social distancing, pulling ones hair back doesn't seem like an unreasonable request. Now that I got that off my chest, I feel better but don't even get me started on long, polished fingernails while preparing food…
UP NEXT: Pretzel Bites, An Easy Appetizer
Chaffles
Serve Chopped Cheese Omelette with crispy bacon, ripe avocado slices and chaffles. What are Chaffles? Keto Wonder Bread Chaffles are soft, easy and delicious. These easy keto waffles are made with simple ingredients: almond flour, mayo,  egg and baking powder, therefore they're an excellent low carb bread option made on a mini waffle maker by Dash. The recipe for Keto Wonder Bread Chaffles will be posted within a day or two. Check back if you'd like to make these keto friendly and delish alternative to bread or buns.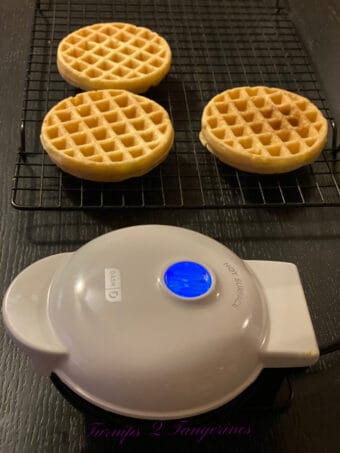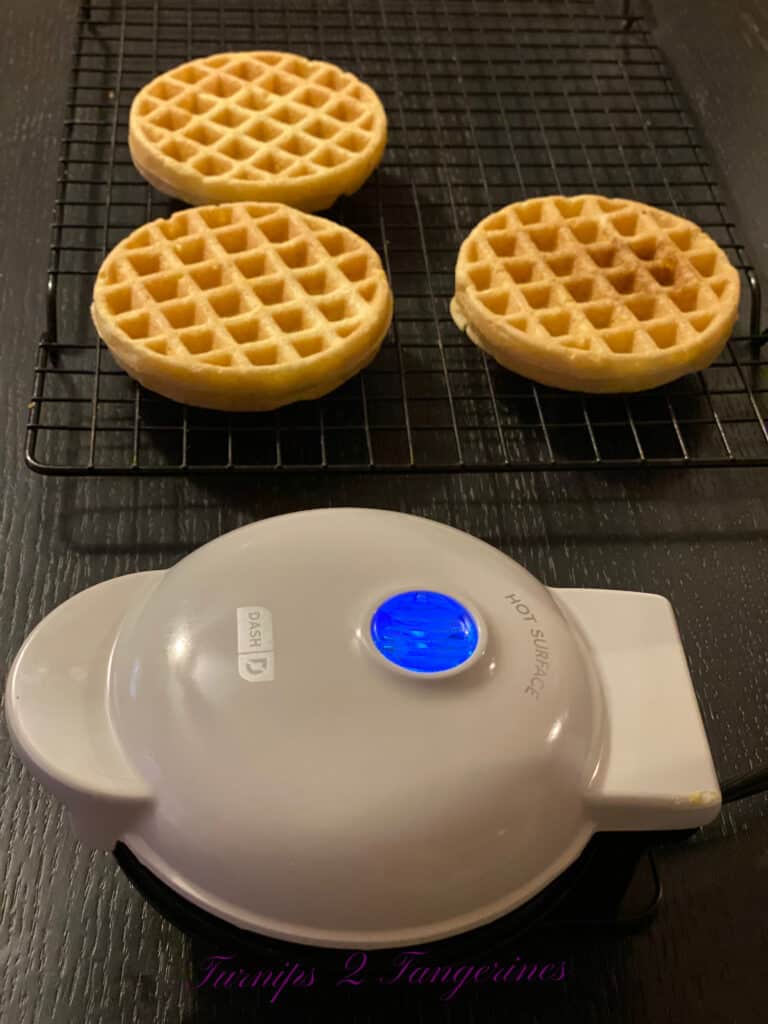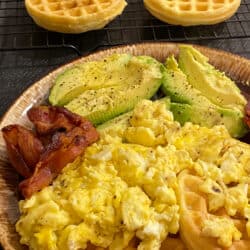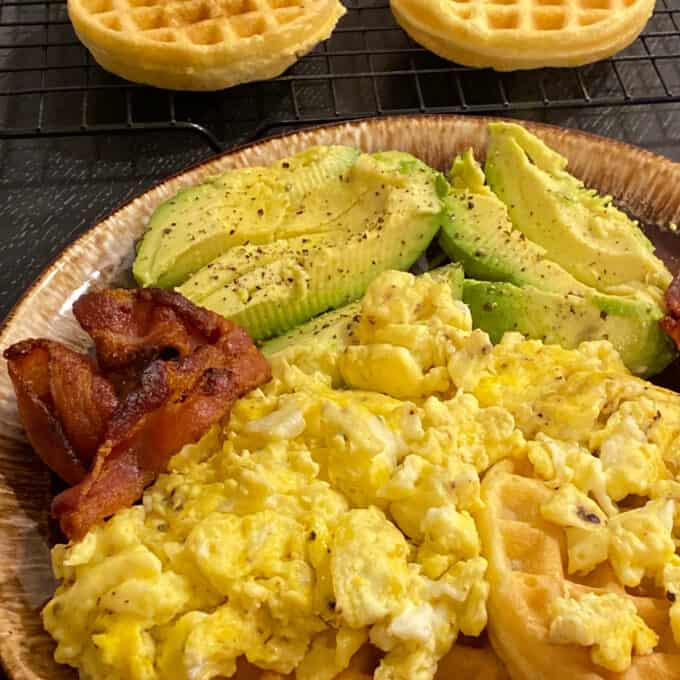 Chopped Cheese Omelette
Cheesy, Easy and Delicious
Ingredients
4

extra large

eggs

4

tablespoons

water

salt and pepper, to taste

2

ounces

parmesan cheese, grated

2

tablespoons

butter

2

ounces

gruyere cheese, grated
Instructions
Break the eggs into a bowl.

Add water

Season with salt and pepper, to taste.

Add Parmesan cheese.

Beat the eggs with a fork until just mixed.

Heat a large frying pan over medium heat.

Add the butter and allow it to melt.

Add the beaten egg mixture.

Use the flat side of a spatula to stir the eggs until they start to set.

Smooth the top and leave the eggs to cook.

Sprinkle the Gruyere cheese over the surface.

Fold in half and allow the eggs to set again.

"Chop" the omelette with the spatula.
We like Omelettes for breakfast, lunch and dinner. Do you?