Chocolate Orange Pinwheel Cookies
We may earn money or products from the companies mentioned in this post.
Chocolate Orange Pinwheel Cookies
Ready for another cookie recipe? Chocolate Orange Pinwheel Cookies are delicious. The cookies are made by combining chocolate with ground candied oranges. This unique taste combination has been around for quite sometime but many people have yet to experience it. When I was growing up my mom would make candied orange peel, which is perfect for any sweet tooth. Sweetened candied orange peels add a burst of orange flavor. To make candied orange peels: Boil the peels (without the pith) in simple syrup until slightly translucent, lay out to dry. Once dried, coat in sugar. Leave them as is or dip one end into melted chocolate for a fancy treat.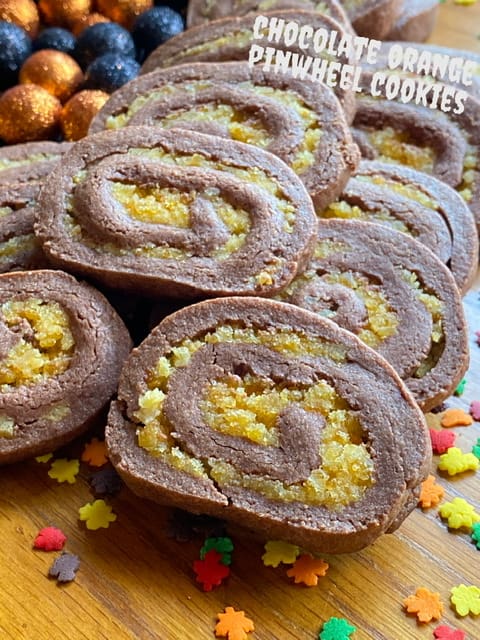 Christmas Favorite
Pinwheel cookies have been a favorite of mine for over 20 years, ever since I tried these delightful cookies one Christmas Eve at my mother-in-laws house. Carlene made them using dates and walnuts in the classic pinwheel Christmas cookie tradition. I am a huge fan of both dates and walnuts but pinwheel cookies can be made any way imaginable. From two-toned colored dough peppermint pinwheels to freshly ground cranberries and walnut pinwheel cookies, they're delicious and easy to make. Here is Carlene's recipe for Date Walnut Pinwheel Cookies.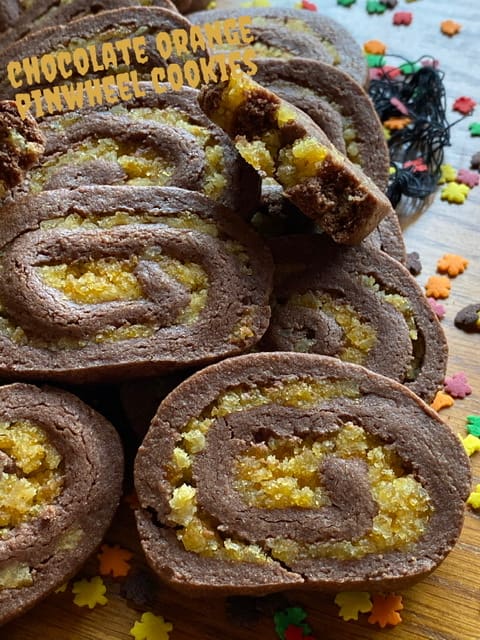 Rolling Up
The most difficult step in making pinwheel cookies is rolling them up. Once you've mastered this simple step, you'll be on your way to becoming a master pinwheel cookie roller upper. Roll dough out on a sheet of lightly floured wax paper. Then as your rolling, use the wax paper as a guide and to help you roll. Transfer the roll to plastic wrap and tightly roll up. Most recipes suggest placing the rolled dough in the refrigerator for 4 hours. Personally, I prefer to refrigerate the dough 12 hours or overnight. I find the dough is easier to slice and the cookies bake up nicely.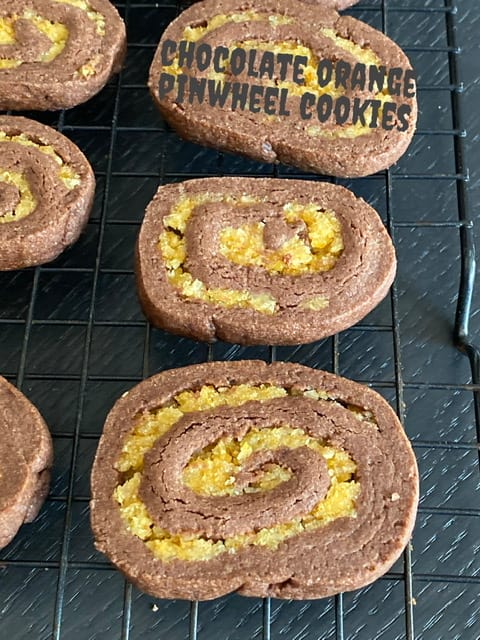 Pinwheels
Pinwheel Cookies are made to look like, pinwheels. Those plastic, childhood, hand-held toys that spin around in a circle. Not all that different from those new fangled Wind Turbines that dot our highways and countryside. Pinwheel cookies are traditionally made during the holiday season and every family that bakes them, has their own version of the ingredients used. Some pinwheel cookies are made with walnuts and some with pecans. The date filling is sometimes made with a jigger or two of brandy or maybe a splash of lemon juice.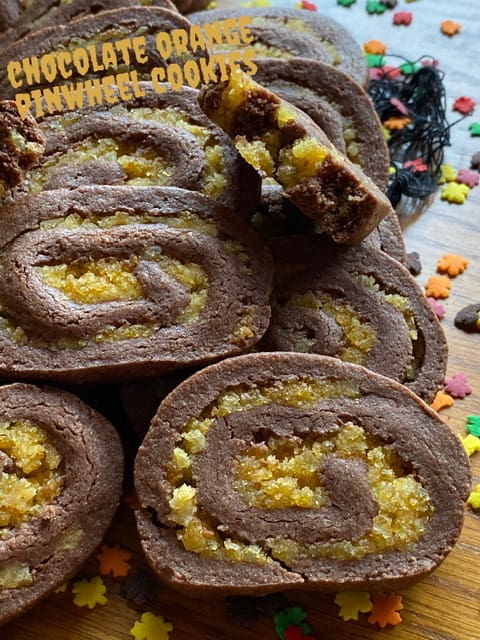 The cookie dough itself can be made with either granulated sugar or powdered sugar. We've made date walnut pinwheels using vanilla extract and almond extract. We prefer the almond extract. Pinwheel cookies were made traditionally at Christmas time when dates and walnuts could be found at grocery stores. Any way that you make pinwheel cookies, (sometimes called swirl cookies) or which recipe you use to make them, Pinwheel Cookies are delicious!
This recipe for Chocolate Orange Pinwheel Cookies are made using candied orange peel from Paradise Fruit Co.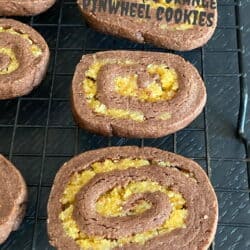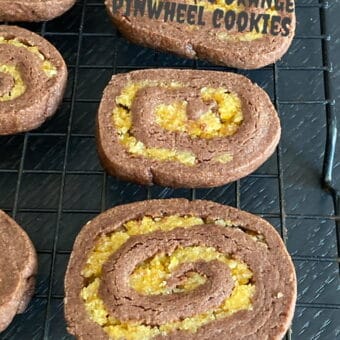 Chocolate Orange Pinwheel Cookies
Chocolate and orange collide together to bring you one sensational cookie.
Ingredients
1/2

cup

butter, room temperature

3/4

cup

sugar

2

egg yolks

1

teaspoon

vanilla extract

1 1/4

cups

sifted all-purpose flour

1/2

teaspoon

baking powder

1/4

teaspoon

salt

2

tablespoons

baking cocoa

1

cup

ground candied orange peel
Instructions
Preheat oven to 375 degrees.

Cream butter; add sugar gradually; beat in egg yolks and vanilla. Sift together flour, baking powder, salt and baking cocoa. Add to creamed mixture; stir until combined.

Roll dough on a sheet of floured waxed paper. Roll into a 12 inch square. Carefully spread ground candied orange peel on dough. Carefully roll up as for jelly roll; wrap in plastic wrap and chill overnight.

Line baking sheet with parchment paper. Cut dough into 1/4 inch slices. Place slices, cut side down on lined cookie sheet. Bake at 375 degrees about 10 to 12 minutes. Remove from cookie sheets and cool on wire rack.
Notes
*To easily grind candied orange rind, use a mini chopper. 
For a different type of Pinwheel, try these Hot Beef Pinwheels