Chocolate Hazelnut Coconut Yogurt Pops
We may earn money or products from the companies mentioned in this post.
Chocolate Hazelnut Coconut Yogurt Pops
The perfect blend of flavors come together beautifully in this recipe for Chocolate Hazelnut Coconut Yogurt Pops. Just the right amount of chocolate flavor comes from the chocolate flavored almond milk and the coconut flavor shines through from the coconut milk and toasted coconut Greek yogurt. Nutella flavor is subtle enough that makes you stop and go, hmmm.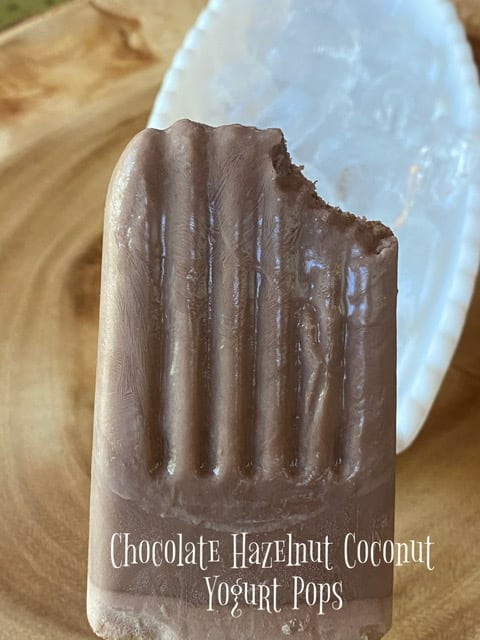 Aldi
Most people know by reading my blog that I am an avid Aldi shopper. The prices at Aldi just can't be beat. For instance, one 16 oz container of strawberries were on sale for .99¢. Cartons of almond milk, chocolate almond milk and my fav, coconut milk is sold for $2.69, give or take a few pennies. Aldi has a really nice selection of Made in Germany products, specialty cheeses, specialty meats such as prosciutto and smoked salmon or lox. This is only the tip of the iceberg, so to speak. If it's been some time since you stopped into an Aldi, stop in, grab a cart (.25¢) and take a look around.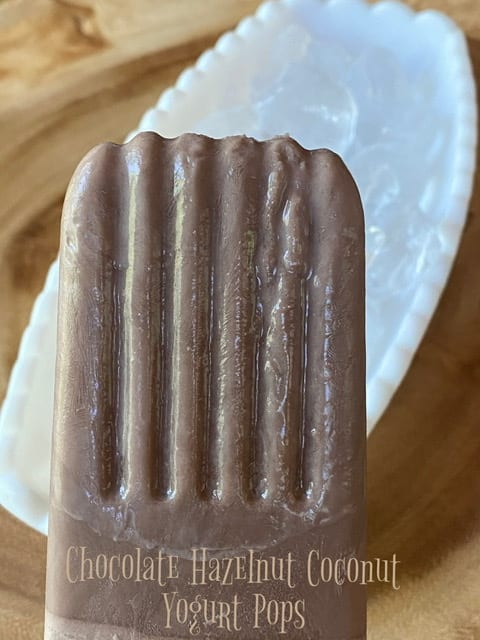 Toasted Coconut
If you're a fan of coconut, you will definitely love toasted coconut. Toasting coconut is fast and easy. Simply sprinkle a 14-16 oz bag of sweetened flaked coconut on a parchment paper lined rimmed baking sheet. Bake at 325 degrees for 5-15 minutes. While coconut is in the oven, check often. One important rule of thumb when toasting coconut is; do not leave the coconut unattended. Coconut can go from light golden brown to burnt in about 2.5 seconds! For complete directions read our post on How to Toast Coconut in the Oven
Up Next: Homemade Peanut Butter Doggie Treats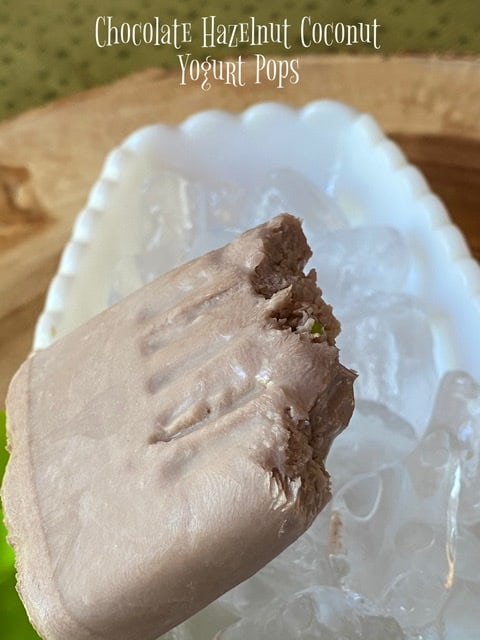 Popsicle Brand
Frank Epperson, an 11 yr old, was the inventor of the much loved, icy treat, the Popsicle. Frank was just a young boy in 1905 in Oakland, California, when one night he accidentally left a container filled water, powdered soda mix and a wooden stick for stirring, outside overnight. It has been unseasonably cold that night and when young Frank found the container in the morning, the mixture was frozen solid. He ran the container under hot water and removed the ice pop using the wooden stick as a handle. Frank kept making the frozen treats for his friends, and when he became an adult, Frank made them for his own children. In 1923, Epperson filed for a patent for his invention. His children convinced him to change the name from "Eppsicles" to "Pop's 'sicles." The name stuck and the Popsicle was born.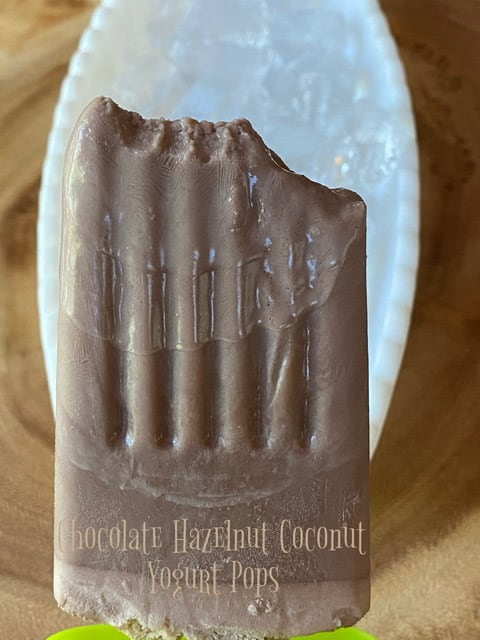 Later On
In the early 1920s, an estimated 8,000 Popsicles were sold in one day at Brooklyn's Coney Island amusement park. The first Popsicles sold for just five cents and came in seven flavors, including cherry which is still the most popular Popsicle flavor. Personally, mine has always been root beer, and my hubby loves banana flavor. The double-stick popsicle was introduced a few years later at the height of the Depression. The single popsicle with two sticks allowed two children to share a popsicle easily, for the same price as a single popsicle, which sold for .5¢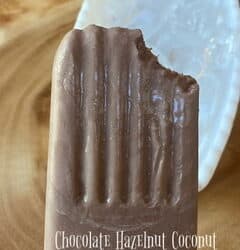 Chocolate Hazelnut Coconut Yogurt Pops
Nutella, Toasted Coconut Greek Yogurt and Coconut Milk or Chocolate Almond Milk turn into a delicious frozen treat.
Ingredients
1/2

cup

coconut milk

1/2

cup

chocolate almond milk

1/2

cup

fat-free milk or chocolate milk

1

cup

toasted coconut flavored Greek yogurt

1/3

cup

nutella

1/2

teaspoon

coconut extract, optional

1/2

cup

toasted coconut, optional

6-8

freezer pop molds
Instructions
Place milks, yogurt, Nutella and extract if using, in a blender; cover and process until smooth. Pour into molds. Sprinkle with toasted coconut. Top molds with handles. Freeze until firm.