Chocolate Chip Brioche French Toast
We may earn money or products from the companies mentioned in this post.
Chocolate Chip Brioche French Toast
Chocolate Chip Brioche French Toast is absolutely delicious! Made with chocolate chip brioche from the grocery store, this recipe is not only delicious but easy as well. Chocolate Chip French toast is made with chocolate chip brioche from Aldi or you can make your own chocolate chip brioche with the recipe found here: Chocolate Chip Brioche
Brioche
Brioche; Brioche Molds [BREE-ohsh; bree-AHSH] This French creation is a light yeast bread rich with butter and eggs. The classic shape called brioche à tête, has a fluted base and a bubble topknot. It also comes in the form of small buns or a large round loaf. Special fluted brioche molds are available in metal, glass or ceramic. The molds are necessary for the brioche à tète.
French Toast
French toast is a breakfast dish made by dipping bread into a milk-egg mixture, then frying it until golden brown on both sides. It's usually served with syrup, jam or powdered sugar. In England, French toast is called "poor knights of Windsor." The French call it "pain perdu" or lost bread because it is a way of reviving French bread, which becomes dry after only a day or two.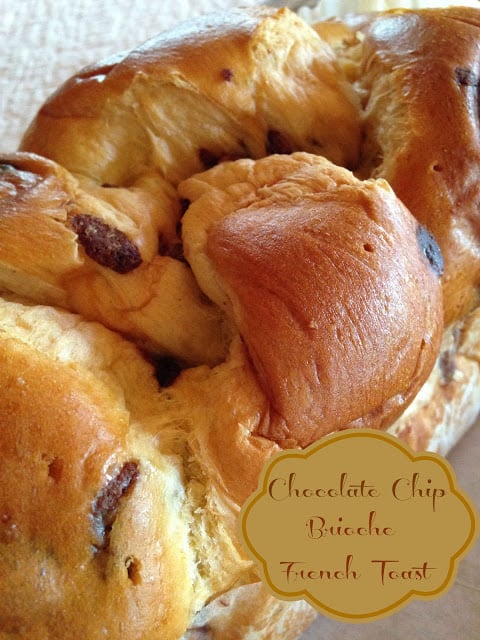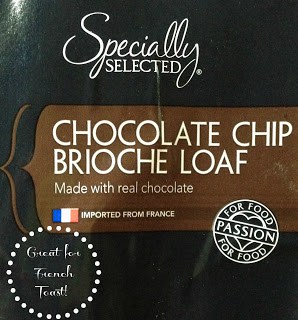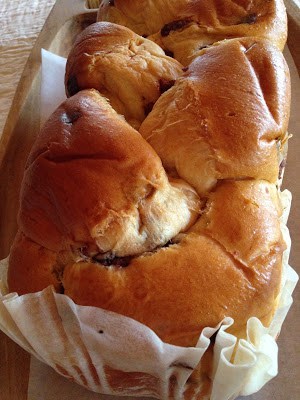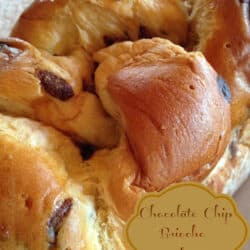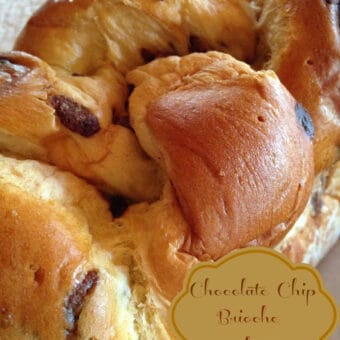 Chocolate Chip Brioche French Toast
Ingredients
4

large

eggs

salt and pepper, to taste

1/4

teaspoon 

ground cinnamon

1/2

teaspoon 

vanilla extract

4

tablespoons 

evaporated milk or milk

4 to 6

thick

slices chocolate chip brioche

2

tablespoons 

butter maple syrup

whipped cream, optional
Instructions
In a 2-quart glass baking dish, whisk together, eggs, salt, pepper, cinnamon, vanilla and milk.

In a large skillet or griddle, melt butter over medium heat.

Dip bread slices in egg mixture until saturated.

Place bread slices on hot skillet or griddle.

Fry on both sides until golden brown.

Serve with maple syrup and whipped cream.