Cherry Oatmeal Jumbo Muffins
We may earn money or products from the companies mentioned in this post.
Cherry Oatmeal Jumbo Muffins
Today on Turnips 2 Tangerines we are going to make a simple an easy recipe for Cherry Oatmeal Jumbo Muffins. Not only are they easy to make, they're super delicious too. We made the muffins in a jumbo muffin tin but if you don't have one, no sweat. You can make them in a 12-cup muffin tin also. My only advice is, (if you decide to make them in a 12-cup muffin tin) double the recipe. I don't feel that there is enough batter to fill a 12-cup muffin tin but use your better judgment when making the muffins and see what you think:)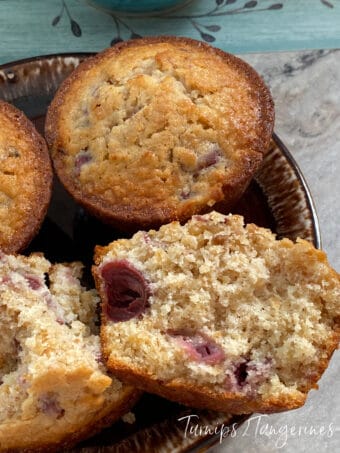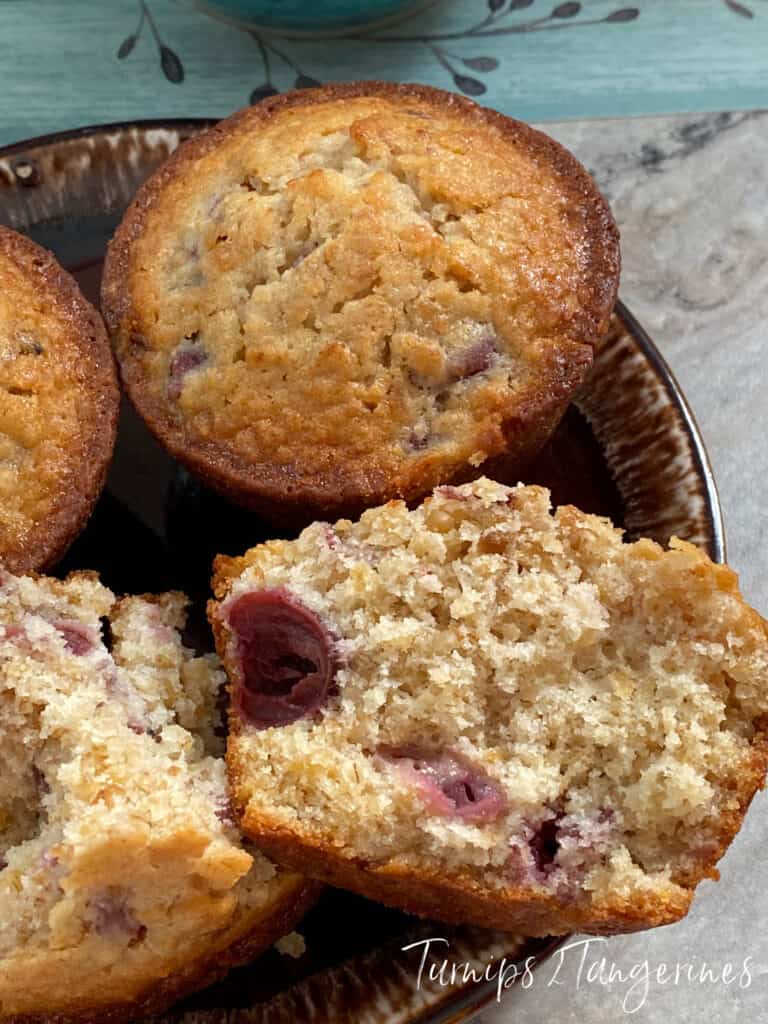 Cherries Used
The cherries used in this recipe were purchased at Aldi. The cherries come in a large 24 oz jar under the name 'Specially Selected Dark Morello Pitted Sour Cherries in Syrup.' Often considered as a seasonal item, morello cherries in a jar are usually only available during the holidays. At least I have found this to be the case at Aldi. When I do see jars of morello cherries, I pick-up a couple of jars, so I have them on hand to make all kinds of recipes. Besides these super delicious muffins, morello cherries work great in cherry kuchen, cherry clafoutis, and of course Black Forest cake.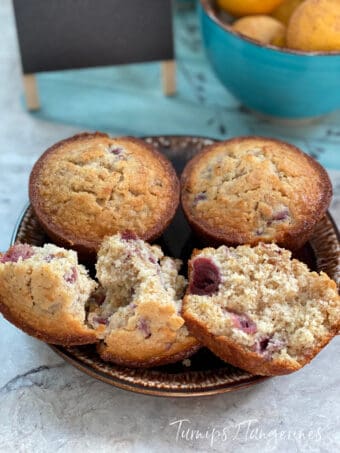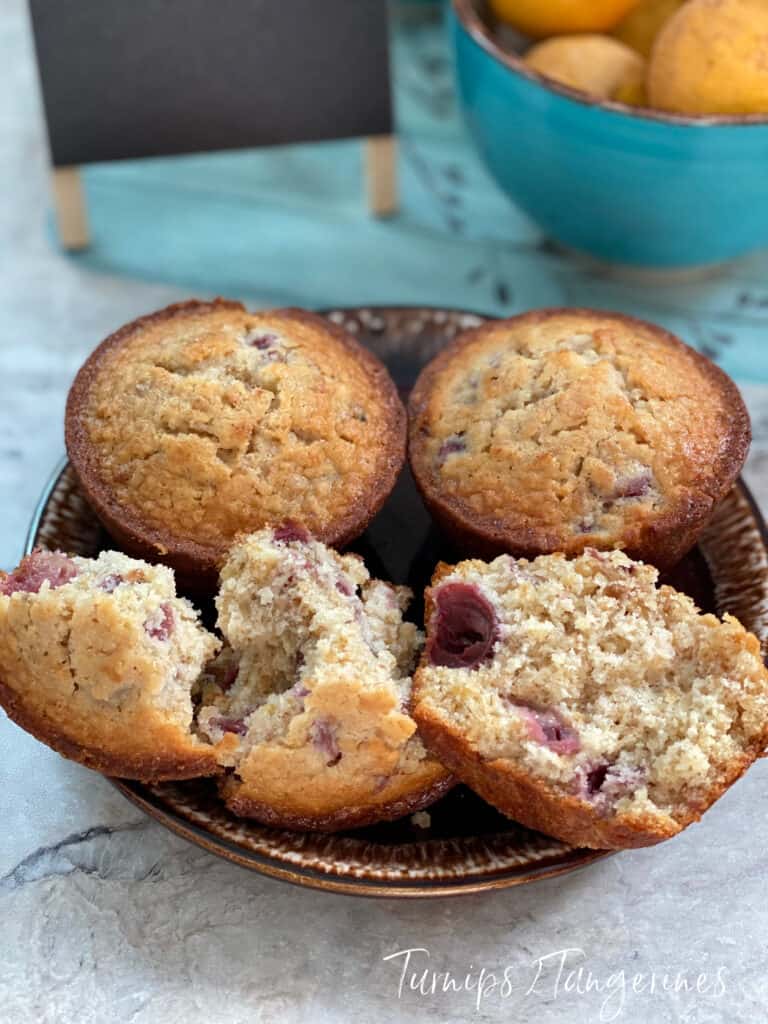 Recipe Note: Don't throw away the left-over cherry juice! Save it and add a 'kiss' of cherry juice to cocktails such as a Manhattan or Brandy Old-Fashioned. All you need is a couple of olives.
Instant or Regular Oatmeal
I recently purchased 3- 1 lb. bags of Outrageous Quick 1 Minute Oatmeal at the Dollar Tree. I very seldom buy instant oatmeal but I like to have oatmeal in the house, just in case. And for $1, I'm not going to pass it up. Outrageous Quick Oatmeal turned out to be fantastic! One thing about buying a new to you food product at the Dollar Tree, you never know how it's going to taste until you get home and try it. Often times it's a win, other times it's a no go. This time it was a definite win win. Outrageous Quick 1 Minute Oatmeal is whole grain rolled oats, vegan with no sugar added. The oatmeal gave these muffins a nice nutty flavor.
UP NEXT: Sourdough Sugar Cookies with Icing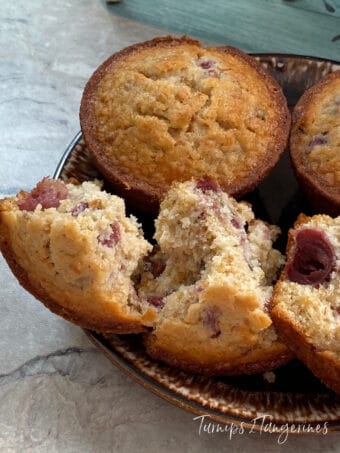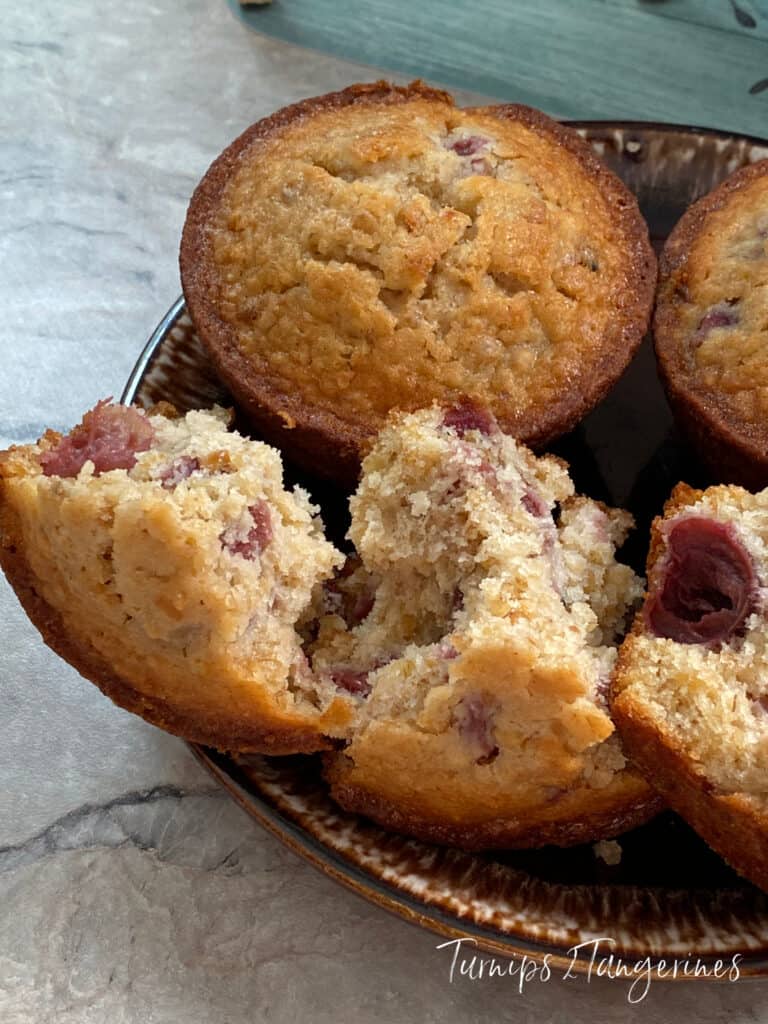 Here are some of our favorite oatmeal recipes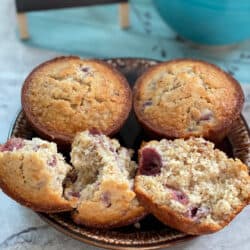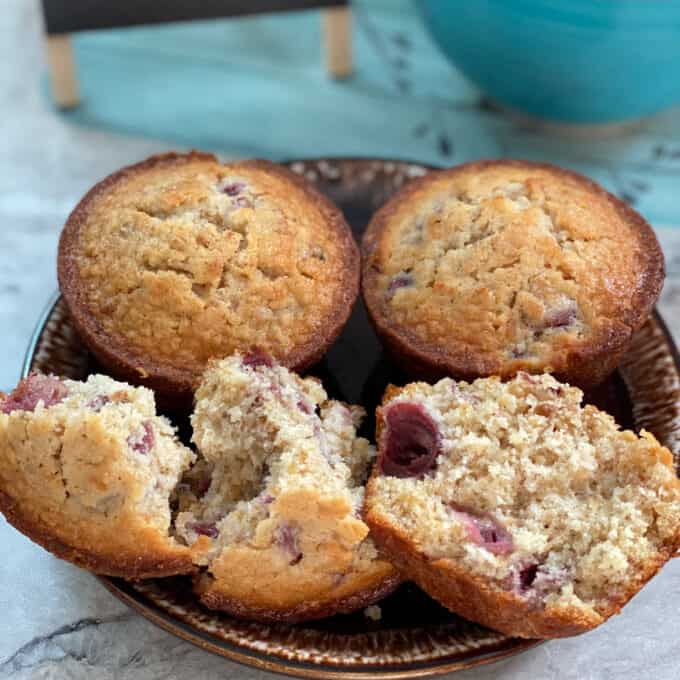 Cherry Oatmeal Jumbo Muffins
A super delicious muffin made with morello cherries and instant oatmeal.
Ingredients
1

cup

flour

1 1/4

cups

quick-cooking oats

3/4

cup

packed light brown sugar

1 1/2

teaspoons

baking powder

1/2

teaspoon

salt

3/4

cup

buttermilk

1/2

cup

oil

1

egg
Instructions
Preheat the oven to 400 degrees F.

Prepare a 12-cup muffin tin by lining it with muffin liners.

In a large bowl, combine the flour, oats, brown sugar, baking powder and salt.

In a small bowl, lightly beat the egg. Add the buttermilk and oil. Mix well to combine.

Pour the buttermilk mixture into the dry ingredients and mix until just moistened.

Fold in cherries.

Distribute the batter evenly among the 12 prepared muffin cups.

Bake for 20-22 minutes until slightly golden brown.

Transfer individual muffins to a wire rack to cool.