Cheesy Gratin Potatoes
We may earn money or products from the companies mentioned in this post.
Cheesy Gratin Potatoes
Cheesy Gratin Potatoes are wonderful to serve as a side dish with chicken, pork or beef. Cheesy Gratin Potatoes are not only easy and affordable, they're down right delicious. This recipe layers sliced onions and sliced potatoes in a casserole dish. The layers are then topped with a yummy cheese sauce. Gratin's are often confused with Scalloped. Believe it or not, they are slightly different.
What Is Gratin?
Gratin; Gratinée; alla Gratinata [GRAH-tn (Fr. gra-TAΝ); grah-tee-NAY; (It. AH-lah grah-tee-NAH-tah)]  A gratin is any dish that is topped with cheese or breadcrumbs mixed with bits of butter, then heated in the oven or under the broiler until brown and crispy. The terms au gratin or gratinée refer to any dish prepared in such a manner. Special round or oval gratin pans and dishes are ovenproof and shallow, which increases a dish's surface are, thereby insuring a larger crispy portion for each serving.
What Is Scallop?
Scallop [SKAHL-uhp; SKAL-uhp] There are actually four definitions for the word scallop in culinary terms.
Scallop~  is a popular Bivalve Mollusk has two beautiful fan-shaped shells that are often used as containers in which to serve dishes such as Coquilles St. Jacques. Though the entire scallop including the roe is edible, the portion most commonly found in the U. S. markets is the abductor muscle the hinges the two shells.
Escalope~ in French cooking, a thin, boneless, round-or-oval-shaped slice of meat or fish that is usually lightly breaded and quickly sautéed.
Scallop~ to prepare a food, most notably potatoes, by layering slices with cream or a creamy sauce in a casserole. Scalloped foods are often topped with bread or cracker crumbs before being baked.
Scallop, Crimp or Flute~ to form a decorative edge in the raised rim of pie dough.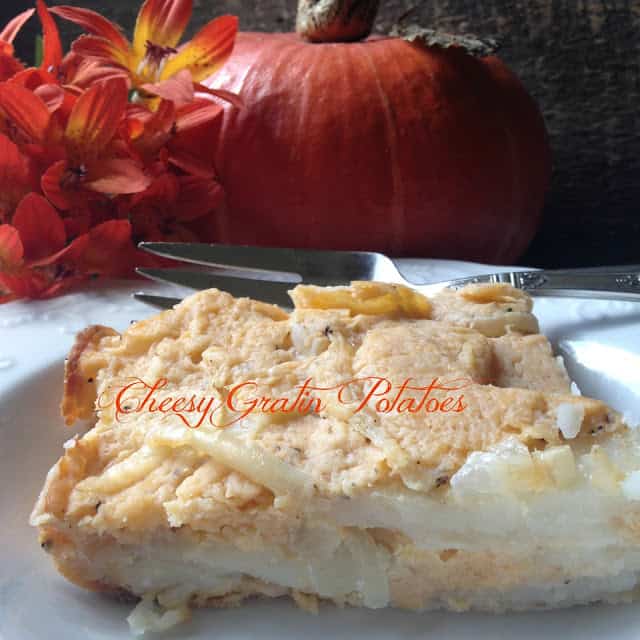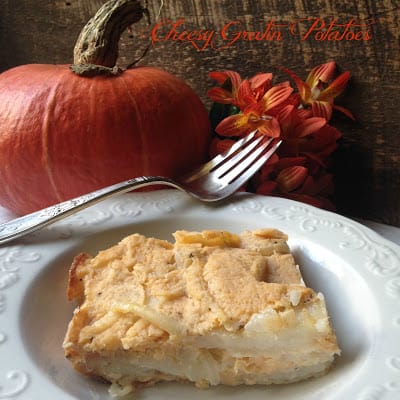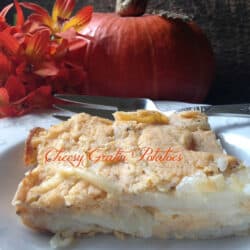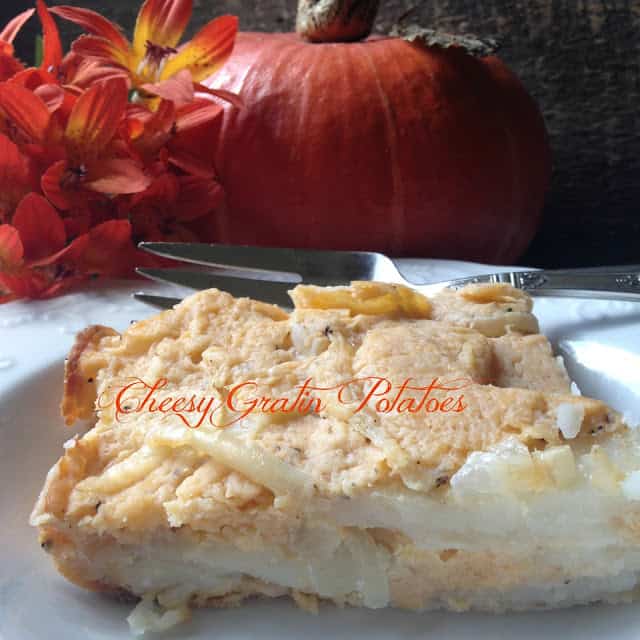 Cheesy Gratin Potatoes
Ingredients
6

potatoes, peeled and sliced into 1/4 inch slices

1

onion, sliced into rings

salt and pepper, to taste

3

tablespoons

butter

3

tablespoons

flour

1/2

teaspoon

salt

1/4

teaspoon

chili powder

2

cups

milk

2

cups

shredded sharp cheddar cheese
Instructions
Preheat oven to 375 Butter a 1-quart casserole dish.

Layer 1/2 of the potatoes into bottom of prepared dish, top with 1/2 of the onion slices, season with chili powder, salt and pepper to taste. Layer remaining potatoes and onions on top. Season with chili powder, salt and pepper to taste.

In a medium saucepan, melt butter over medium heat, mix in the flour and salt. Stir constantly with a whisk for 1 minute. Stir in milk, cook until mixture has thickened. Stir in cheese all at once, continue stirring until melted, about 30 to 60 seconds. Pour cheese mixture over the potatoes. Cover the baking dish with aluminum foil.

Bake for 1 hour, remove foil, bake an additional 10 to 15 minute.
For this recipe we used cheese from Vern's