Cheesy Garlic Mashed Cauliflower
We may earn money or products from the companies mentioned in this post.
Cheesy Garlic Mashed Cauliflower
We love cauliflower in my family and eat it all the time. When I saw this recipe, I knew it would soon become a family favorite and it is. I can't wait to try this recipe in the fall when fresh cauliflower is available at the farmers market. Until then though store bought works just fine. Cheesy Garlic Mashed Cauliflower is super easy to prepare and way beyond delicious. The perfect side dish to any meal.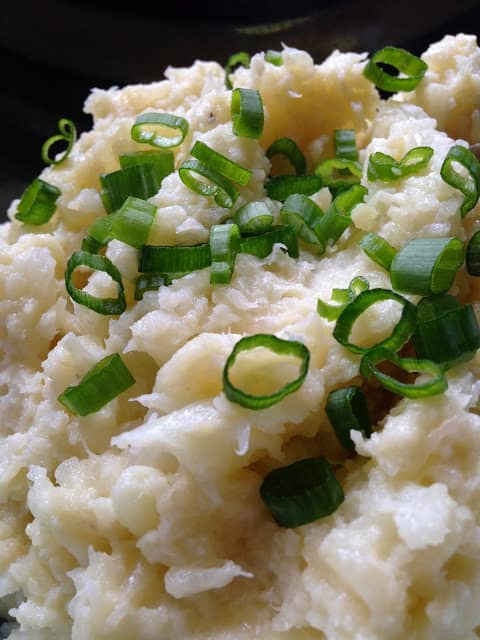 Dubliner Cheese
Dubliner Irish Cheese is now a well-known brand in the Irish market. Launched in Ireland in 1996, Dubliner Cheese prides itself on being a multi-award winning cheese. The cheese is named after the city of Dublin, although it is made in Cork. Dubliner is a sweet, granular cheese, aged over a year. It's manufactured by Carbery, located in County Cork, Republic of Ireland. It's marketed internationally under the Kerrygold label.
Cauliflower
Cauliflower is a member of the cabbage family. It comes in three basic colors: white, green and purple, with white being the most readily available. All cauliflower us composed of bunches of tiny florets on clusters of stalks. Some white varieties have a purple or greenish tinge. The entire floret portion is edible. Choose cauliflower that is firm with compact florets, the leaves should be crisp and green with no sign of yellowing.
Looking for More
Looking for more cauliflower recipe? We have several for your to choose from. Cheesy Cauliflower Bratwurst Soup is a cheesy creamy soup that has everything in it but the kitchen sink. Bratwurst, a Wisconsin favorite, adds a layer of flavor. The bratwurst is first sliced and then lightly browned. The addition of liquid smoke also adds an extra layer of yum!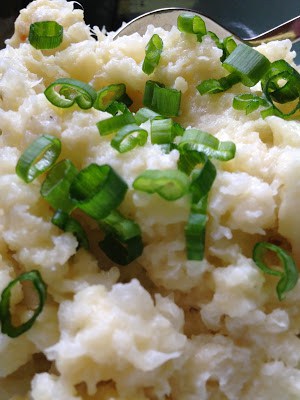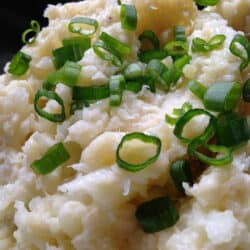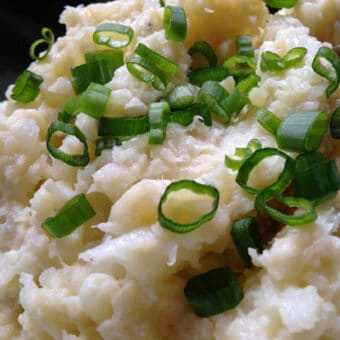 Cheesy Garlic Mashed Cauliflower
Ingredients
1

medium

head cauliflower

1

tablespoon

cream cheese, softened

1/4

cup

grated Kerrygold Dubliner cheese or Parmesan cheese

1

clove

garlic, minced

1/4

teaspoon

chicken bouillon granules

3

tablespoons

unsalted butter

1/2

teaspoons

onion-herb seasoning blend
Instructions
Clean and cut cauliflower into small pieces. Place cauliflower in a 1 1/2 to 2 quart microwave safe glass bowl. Sprinkle with a little water. Cover and microwave for 14 minutes. Let stand covered, 5 minutes. Add cream cheese, Dubliner cheese or Parmesan cheese, garlic, chicken bouillon granules and onion-herb seasoning blend. Blend well with an immersion blender or in a food processor, puree the cauliflower until almost smooth. Taste for salt and season if needed.

Serve hot with pats of butter and sprinkle with snipped green onion tops.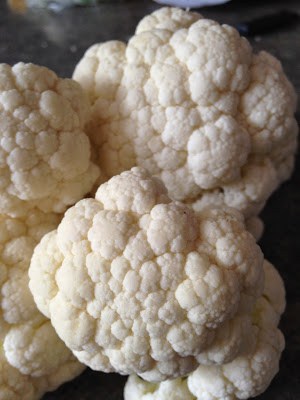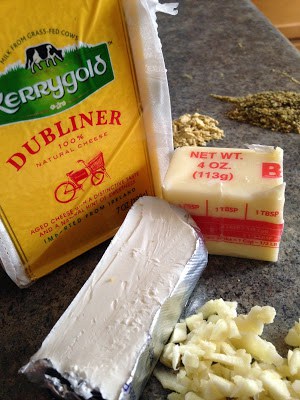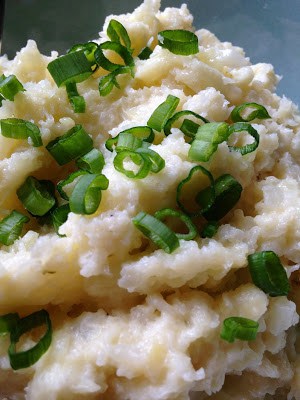 Healthy Note: Eating at least 3 servings of whole grains daily may help reduce blood cholesterol: Look for the word "whole" to be sure you get the whole grain.