Cheese Garlic Rolls and Garlic Bread
We may earn money or products from the companies mentioned in this post.
Cheese Garlic Rolls and Garlic Bread
Cheese Garlic Rolls and Garlic Bread are family favorites. Perfect to serve alongside any Italian meal or with a bowl of your favorite hot soup or stew. Another way we like to eat cheese garlic rolls or garlic bread in particular, is piled high with hot beef. I call it an "open-face, hot beef on garlic bread" sandwich. Garlic bread topped with Hot Beef and Cheese is super. Here is our recipe for Hot Beef Sandwiches.
Inspiration for Garlic Bread
This recipe is super easy and super delicious. The inspiration for this sandwich is from our favorite pizza place called Franks Pizza Palace located in downtown Appleton WI. Not only is Franks well known for their pizza, they're also known for their hot beef and garlic bread. Franks has been serving delicious pizza and Italian fare at the same location, for over 50 years. Stop in and say "hi" to Jeanie for me.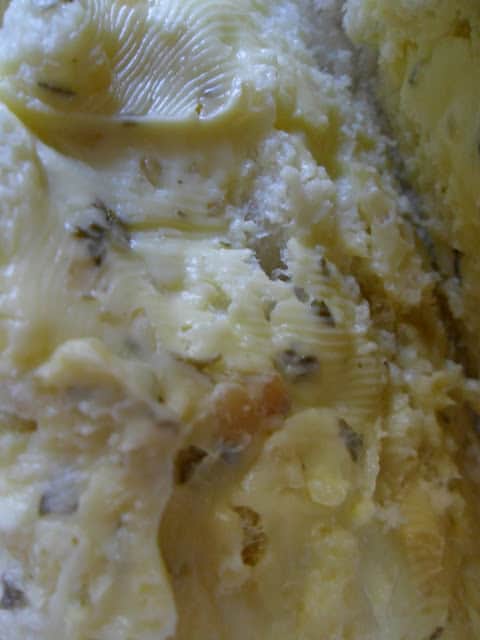 Open-Faced Hot Beef Sandwich
As I stated above, this recipe is inspired by the hot beef sandwich and garlic bread served at our favorite pizza joint, Franks Pizza Palace. I combined two of our favorites from Franks and turned them into this open-faced hot beef sandwich. Make our recipe for garlic bread (recipe follows) or use your favorite store-bought brand. We like Coles  Bake bread according to package directions, under baking the bread by about 8 minutes.
While Bread is Baking
While bread is baking, heat hot beef in saucepan until hot. Remove bread from oven and carefully spoon hot beef on top of garlic bread. Top beef with thin slices of mozzarella or provolone cheese. Loosely wrap hot beef sandwiches in tin foil, bake at 375 degrees until cheese has melted and bread is crisp. Serve with a side of sliced dill pickles, just like they serve their hot beef sandwiches at Frank's.
NEXT UP: Chicken Sausage, Spinach Pasta Bake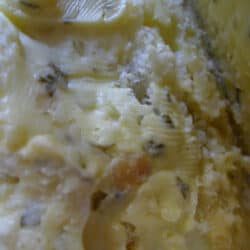 Cheese Garlic Rolls
Great with any Italian inspired meal.
Ingredients
1

48 oz package frozen dinner rolls (use 12 rolls)

5

tablespoons 

grated Parmesan cheese

1

teaspoon

garlic powder

1/2

cup

butter, melted
Instructions
Stir Parmesan cheese and garlic powder into melted butter. Using a spoon, roll the (12) dinner rolls into butter mixture. Arrange loosely in a greased 11 x 7 inch baking dish, cover and let rise in a warm place until doubled.

Bake at 375º for 10 to 15 minutes or until golden brown.

Serve warm.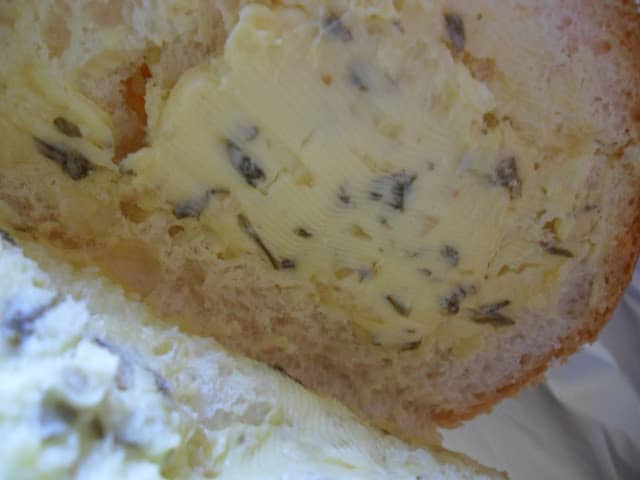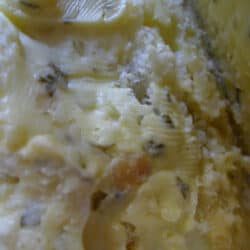 Garlic Bread
Garlic Bread is a must have with any Italian inspired meal.
Ingredients
1

loaf French bread

1

stick

butter, softened

1

clove

garlic, minced

1

teaspoon

dried Italian seasoning
Instructions
Slice bread at 2 inch intervals, do not slice through. Stir together softened butter, garlic and Italian seasoning. Spread mixture on bread slices. Wrap in foil.

Bake at 375º or until butter is melted, 10 to 15 minutes.