Cheese and Bacon Sourdough Biscuits
We may earn money or products from the companies mentioned in this post.
Cheese and Bacon Sourdough Biscuits
It has been awhile since I posted a recipe using my sourdough starter, so I thought it was definitely time. Actually this recipe for Cheese and Bacon Sourdough Biscuits is well overdo. If you have been following Turnips 2 Tangerines for any length of time, you're well aware of our love for sourdough. I became interested in sourdough when I first started out in 2012. Holy Smokes…I can't believe it's been that long already!!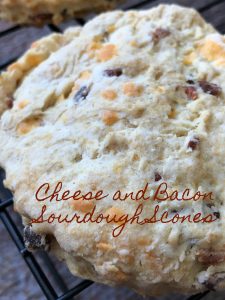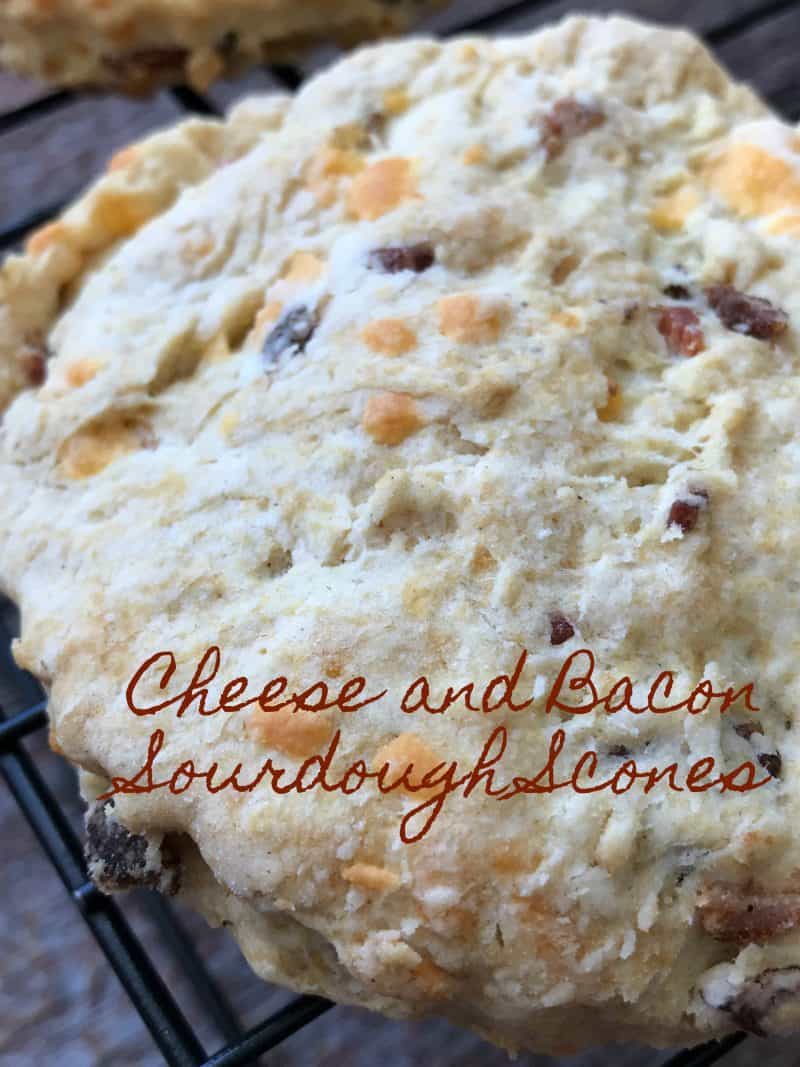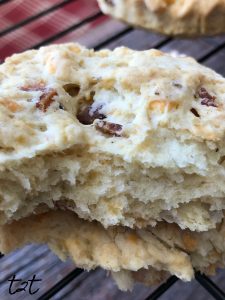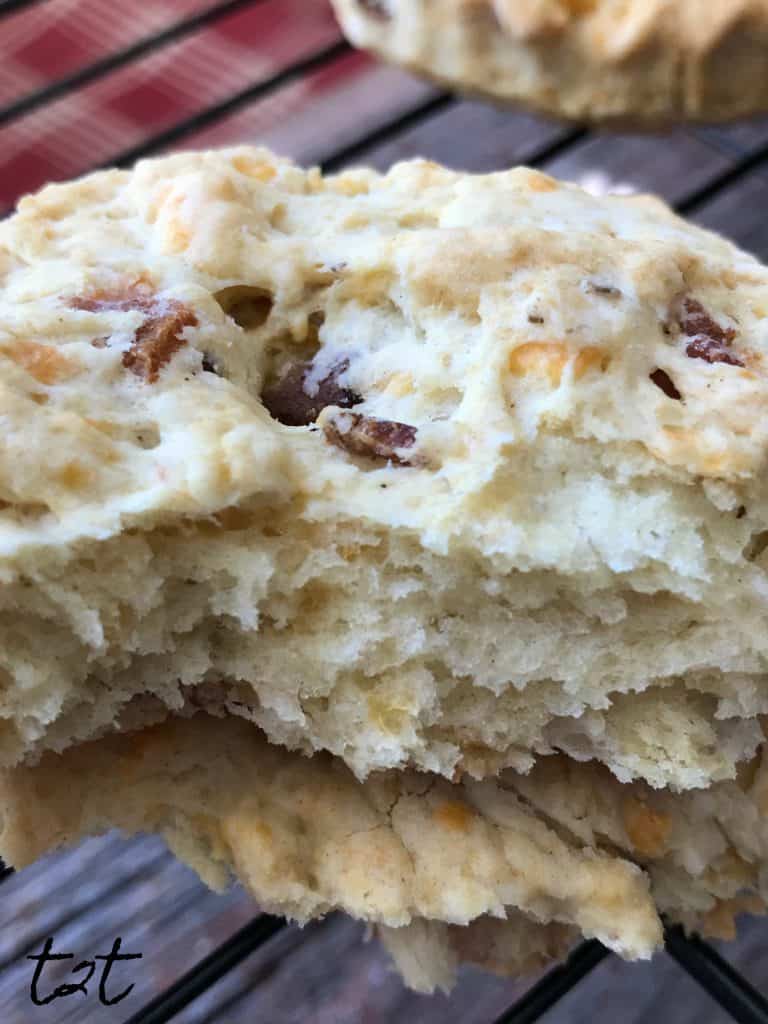 Waking up your Sourdough
I keep my sourdough starter in the refrigerator when it's not in use or should I say when it's "sleeping." When I'm ready to bake something with my starter I take it out of the refrigerator, set it on the counter and allow it to come to room temperature. When it's room temperature, I wake it up. I wake up my starter simply by "feeding" or "refreshing" it.
Feeding your Sourdough
Feeding your sourdough starter is really easy. When your starter is at room temperature, using a non-metal spoon stir it well and dump out about half. Then add roughly 3/4 cup all-purpose flour and 3/4 cup bottled water.  Stir together well, cover the top of your container with cheesecloth, set it back on the counter and leave it alone until it gets nice and bubbly. I do this process at least twice a day, over the next couple of  days. This process is called "feeding" or "refreshing" your starter. Your starter is ready to use when it has reached the desired consistency and activeness that you prefer. Some people prefer a thin starter, which can be compared to a crepe batter and others prefer a thicker batter, which can be compared to a thick pancake batter.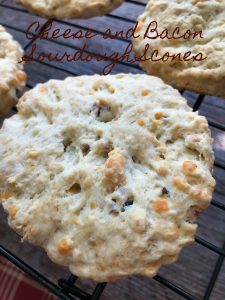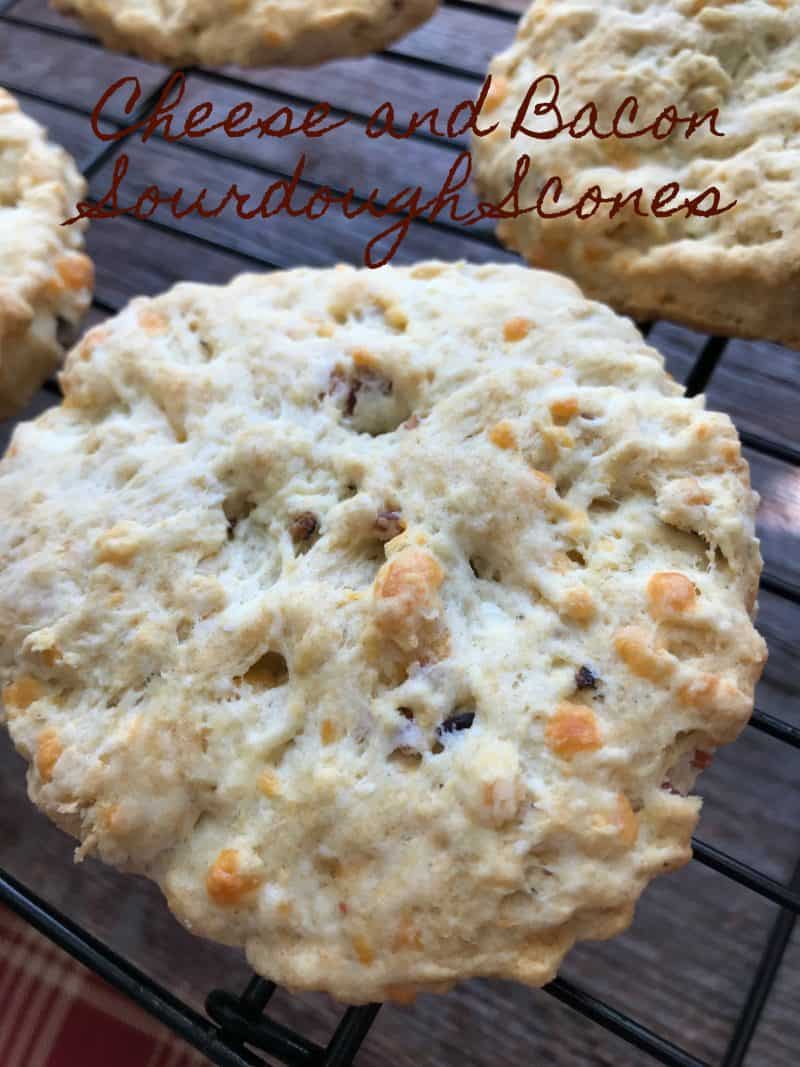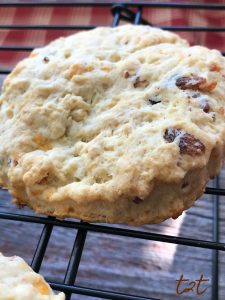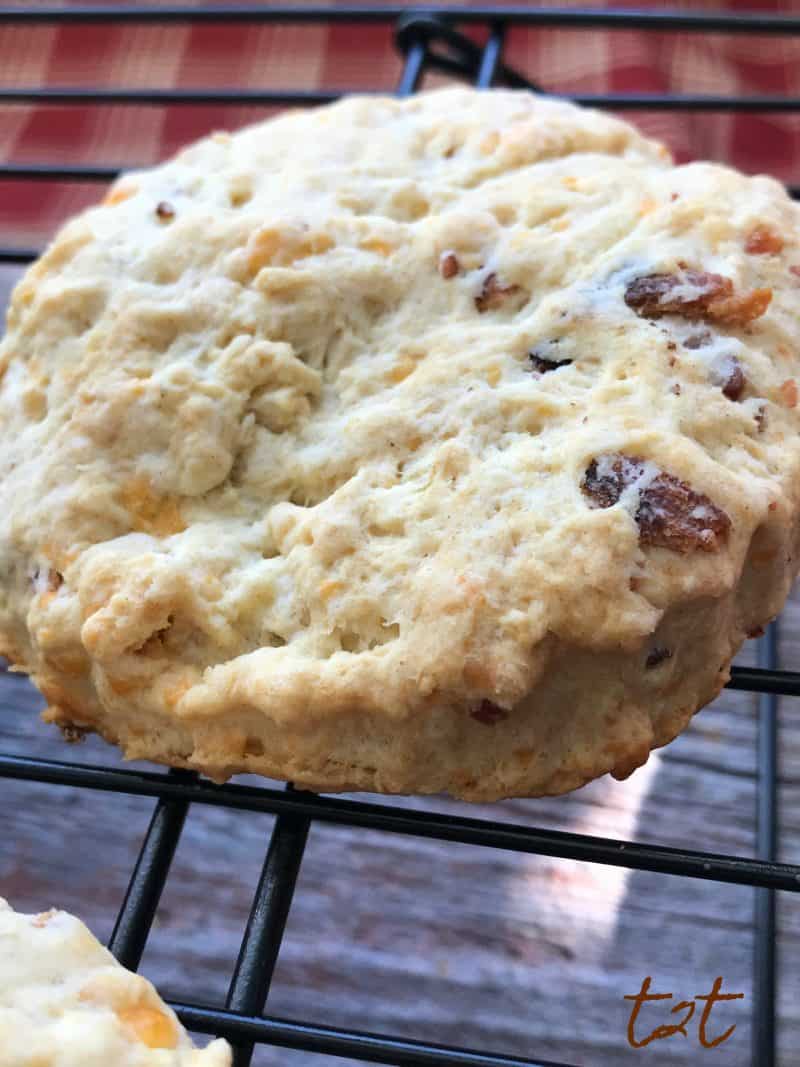 Free Sourdough Starter
If you take good care of your sourdough starter, it will give you years of delicious baked goods and much happiness. I ordered my starter packet (which is free) from Friends of Carl a website dedicated to preserving the importance of sourdough and celebrating Carl Griffith's 1847 Oregon Trail Sourdough Starter. I've had my starter for six years and it's still going strong.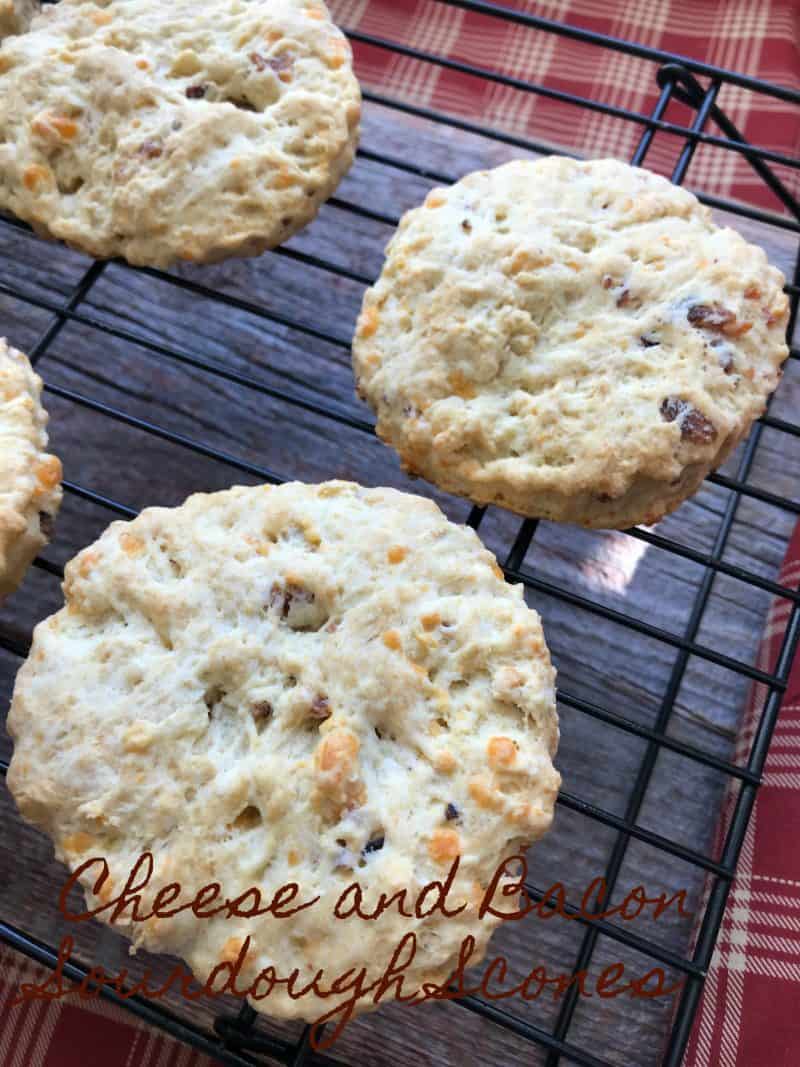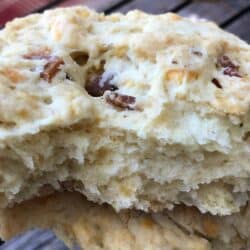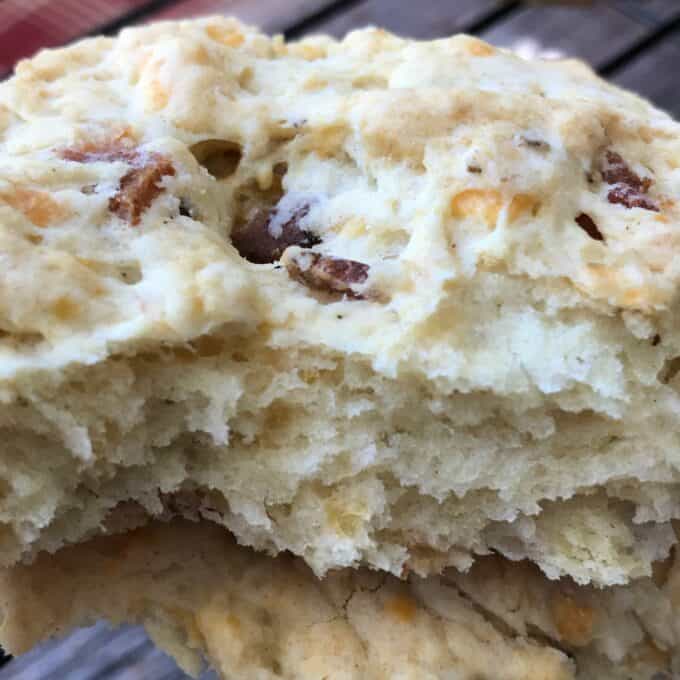 Cheese and Bacon Sourdough Biscuits
Delicious served with soup or stews but equally delicious served with butter and honey
Ingredients
1

cup

all-purpose flour

¼

teaspoon

salt

2

teaspoons

baking powder

½

teaspoon

baking soda

⅓

cup

butter

,

cold

1

cup

sourdough starter

¾

cup

grated cheese

¼

cup

chopped crisp bacon
Instructions
Preheat your oven to 425 F.

Whisk together flour, salt, baking powder and baking soda. Cut the butter into the flour using a pastry cutter, fork or even by hand until mixture resembles wet sand. Stir in the grated cheese and chives. Then slowly add as much sourdough starter (or buttermilk) as needed until a soft dough forms. Turn out dough onto a floured surface and knead over a couple of times.

Flatten the dough and cut into 10-12 biscuits (using a knife or biscuit cutter). Place biscuits on a lined baking sheet and bake for 12-15 minutes until golden.