Charcuterie Board and Happy New Year
We may earn money or products from the companies mentioned in this post.
Charcuterie Board and Happy New Year
Happy New Year! Charcuterie boards are all the rage right now but in my neck of the woods they've been around for years. Back in my day, we called them a cheese and sausage tray. So basically a Charcuterie board is just a fancy name for an amped up Cheese and Sausage Tray, which is a lot easier to pronounce let alone spell. Here, all these years I've been putting together a Charcuterie Board and I didn't even know it! I have been told many, many times that I put together one of the best cheese and sausage trays, excuse me, a Charcuterie Board. Holiday Wine and Cheese Party is an example of something we'd bring to a party. This New Years Day put together a Charcuterie Board and Happy New Year!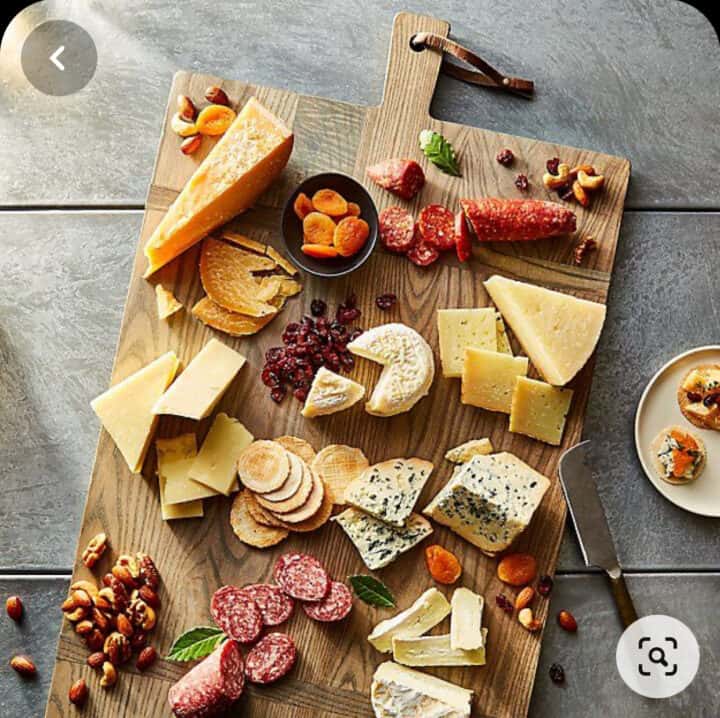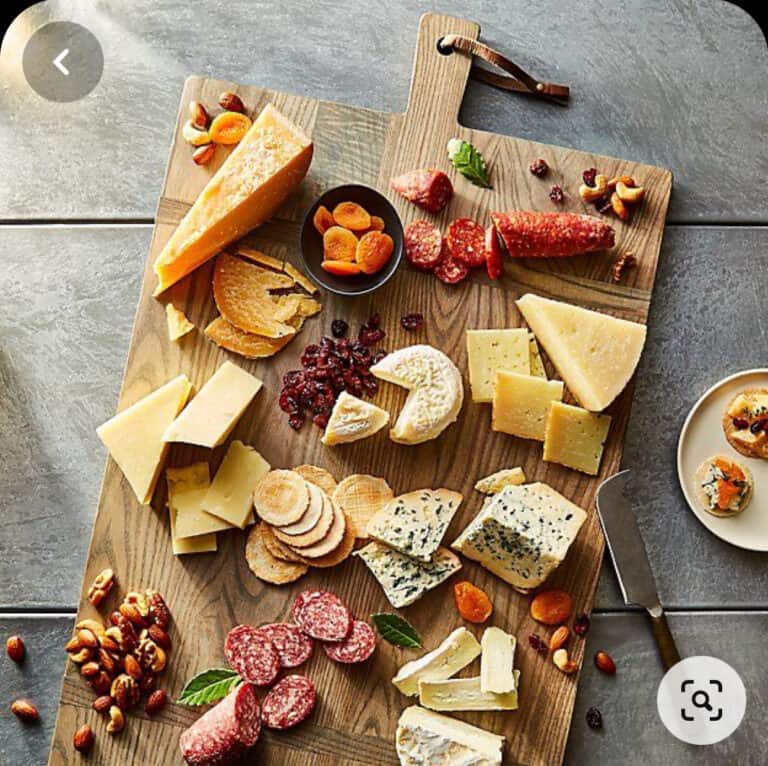 What's on a Charcuterie Board
A typical charcuterie board consists of mainly meats and cheeses. But can include bread, fruits, nuts, condiments such as honey or mustard, pickles, and olives. Many of the common meats include capicola, salami, and prosciutto. Dry-cured chorizo and mortadella are also regularly-used meats in terms of charcuterie.
Cheese is all about preference. It comes down to what pairs better with the meat on your board and the wine your serving. A typical board has a variety of different cheeses. Aged Gouda, or aged cheddar are popular choices. So are cheeses like Parmigiano-Reggiano or gruyere. There should always be contrasting cheeses so each bite can have a different flavor profile to it. Smoked cheese adds a great depth of flavor, so consider adding smoked cheese to your board.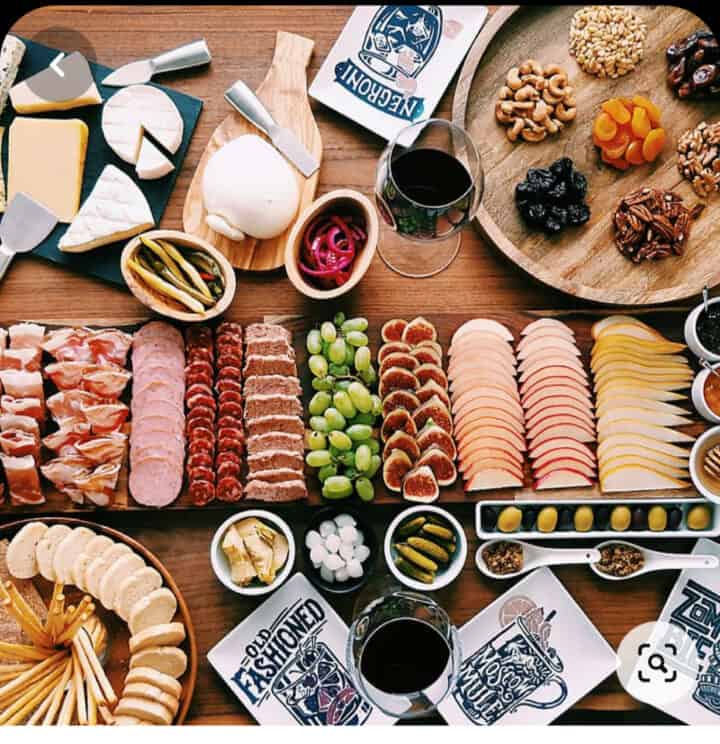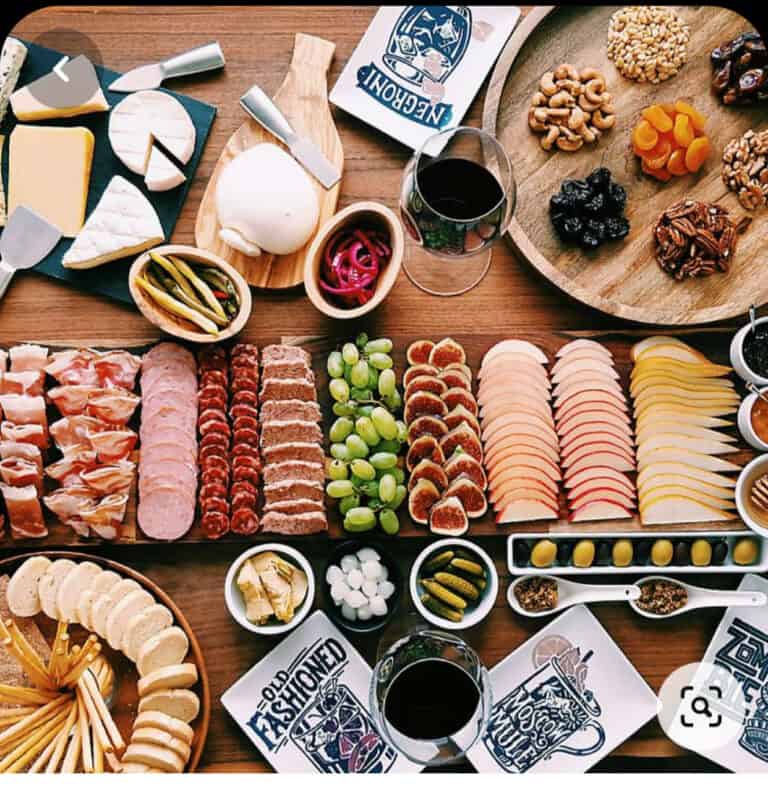 Wine Choice
Eating charcuterie typically involves drinking some type of wine. A simple reason is that so many wines go well with it. Salty meats such as prosciutto go well with chilled, sparkling wines. That is because they are low in alcohol content, high in acid, and a little sweet to balance out the saltiness. Sauvignon Blanc or Pinot Noir would also be great choices. Historically, full-bodied red wines, like Merlot or Cabernet Fran, are typically paired with charcuterie.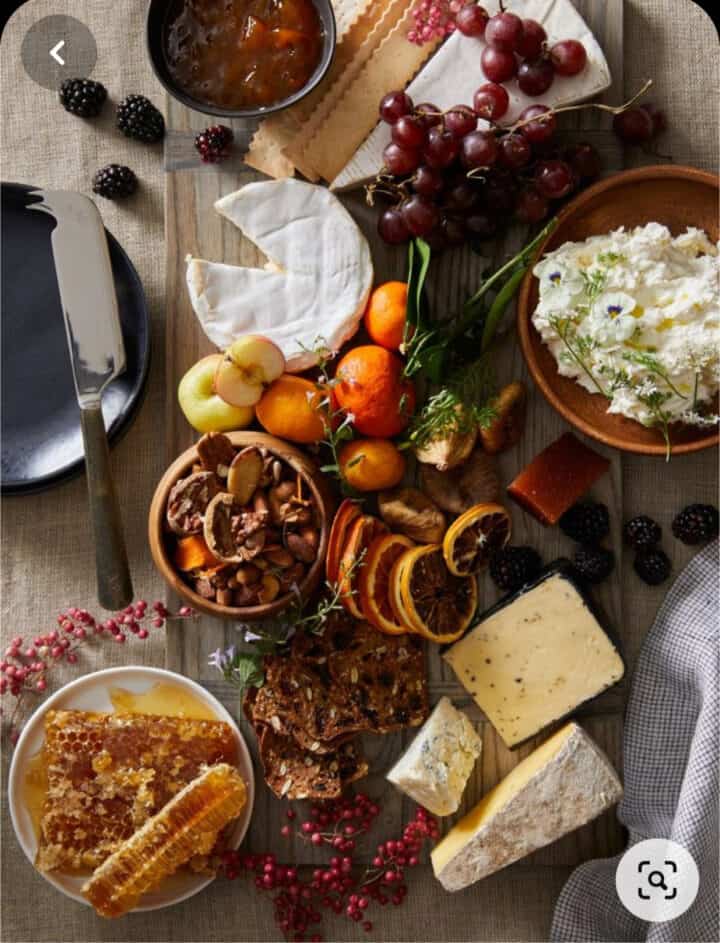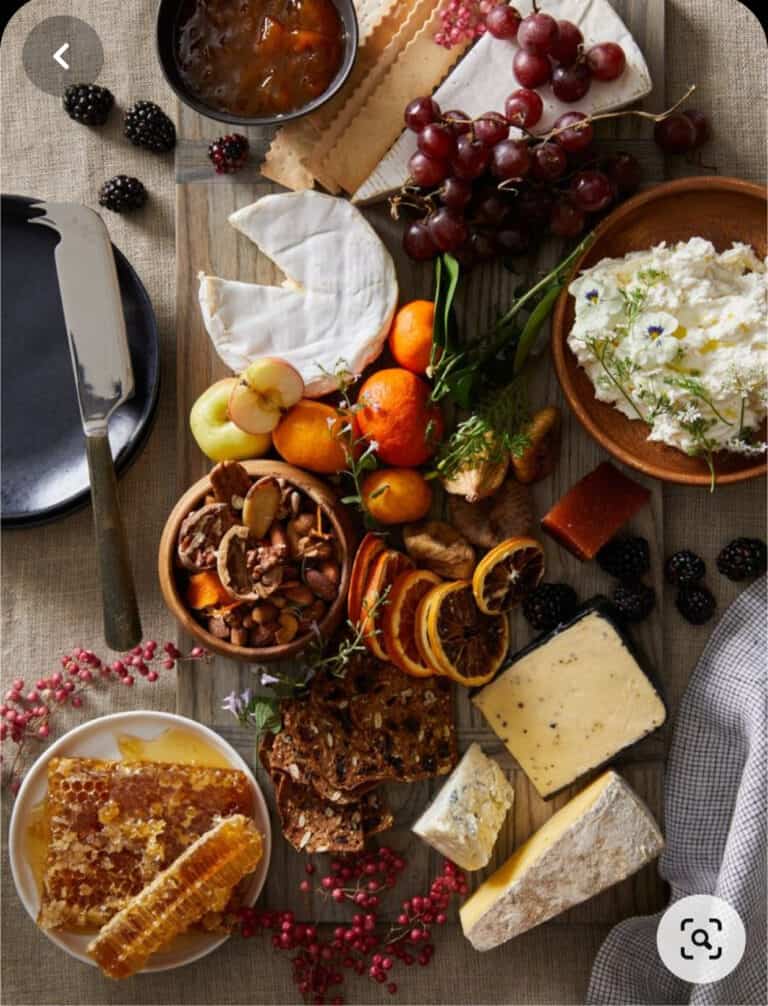 A Few Facts
Charcuterie [shahr-KOO-tuhr-ee; shar-koo-tuhr-EE] Taken from the term cuiseur de chair, meaning "cooker of meat," charcuterie has been considered a French culinary art at least since the 15th century. It refers to the products, particularly but not limited to pork specialties such as PATÉ, RILLETTES, GALANTINES and CRÉPINETTES, etc., which are made and sold in a delicatessen-style shop, also called a charcuterie.
A Quick Question
Most charcuterie boards are meant to be shared. To be served and eaten in a communal type setting. Therefore, with all of the COVID-19 precautions in place, from wearing face masks, washing hands, sanitizing hands, limiting gatherings, here is something to ponder over. One question I have is, "Are charcuterie boards Covid-19 safe?" This is just a hypothetical question and I'm curious as to what people think about this. Have a Happy and Safe 2021! Discover the Wonders of Food..
Lentils and Ham New Year Traditions many foods are eaten on New Years Day for different reasons such as; good luck, prosperity, fertility and wealth.
UP NEXT: Open Face Grilled Burgers with Portobello Buns
Image Credit: Crate and Barrel via Pinterest.