Carrot Date Quick Bread
We may earn money or products from the companies mentioned in this post.
Carrot Date Quick Bread
It's the first day of September and that means Summer is over and Fall has officially arrived. Well maybe not officially but good enough for me. The time has finally arrived to do a little BAKING!! Time to dust off those measuring cups and get busy. I've missed the smell of quick breads, muffins and sweet treats baking in the oven. The intoxicating aroma of cinnamon coming from my kitchen. In a few weeks it will be fresh apple season! Hip Hip Hurrah! This recipe for Carrot Date Quick Bread is the perfect start to a long and successful baking season.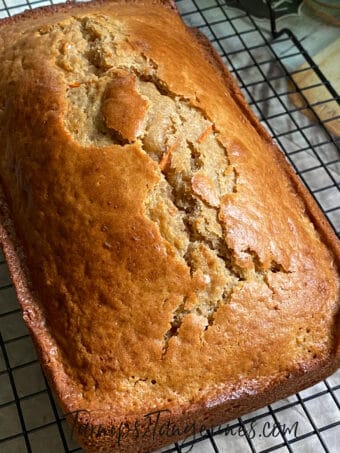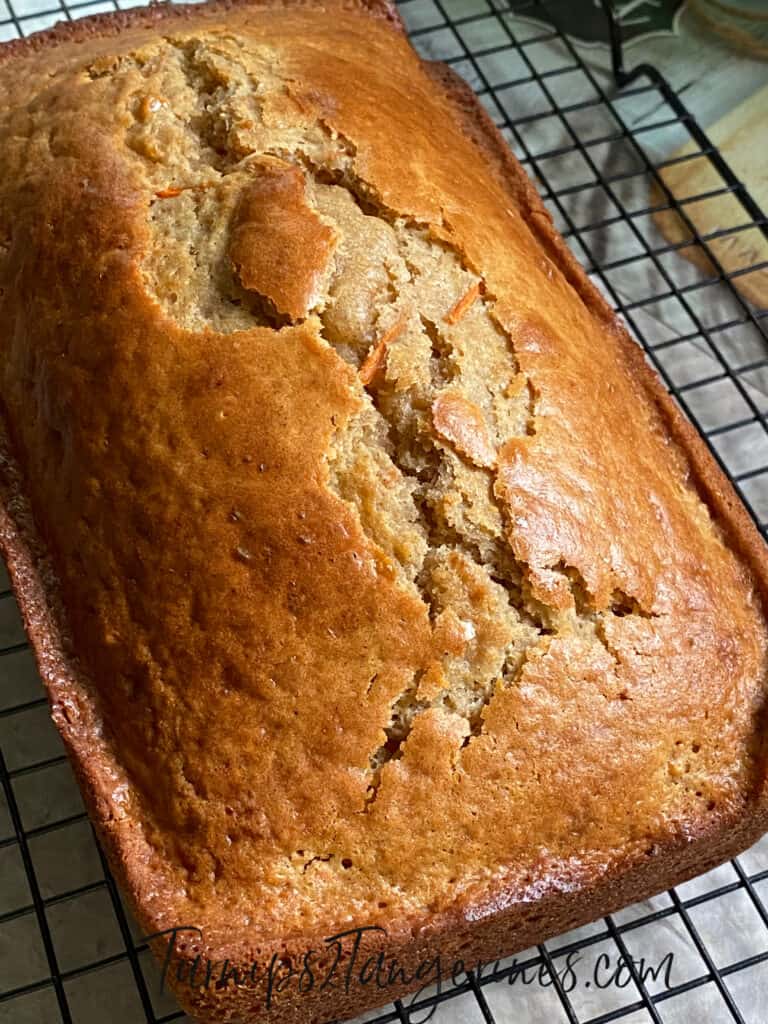 Fresh Carrots
For this recipe I used a package of pre-shredded carrots which is something I don't normally use. I prefer to shred fresh fruits and vegetables to use in recipes, whether it be carrots, apples or zucchini. But, I was in a rush and decided to take a short cut and use a bag of pre-shredded carrots. Even though this bread still turned out and was delicious, it did lack the fresh carrot flavor it should have had if I would have used fresh grated carrots. Sometimes short cuts are worth it, other times like this one, not so much:) Lesson learned.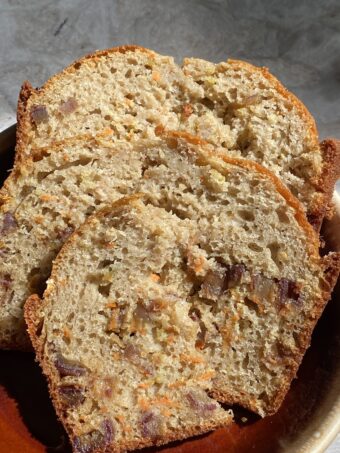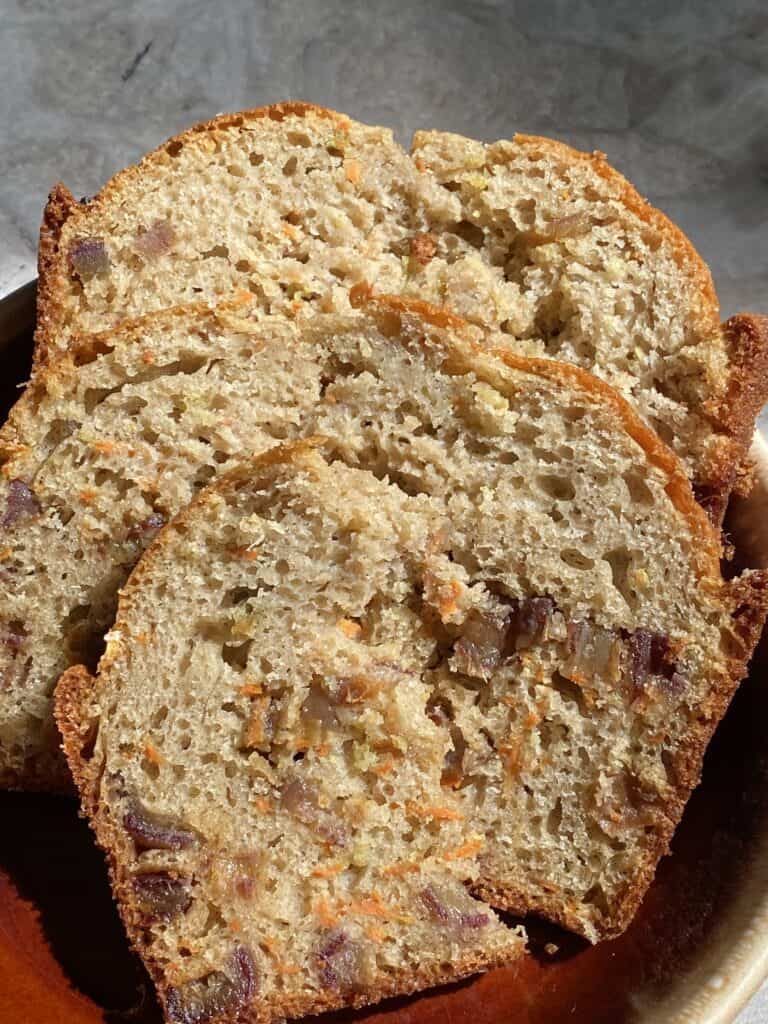 Dates, Yay or Nay?
If you aren't a fan of dates, you can move on to another recipe or substitute golden raisins for the dates. We happen to love dates and they are really quite good for you too. Dates seem to be something people either really like or they don't. I can't figure out what's NOT to like, since I love dates. There are a few people I know, (I'm not going to mention any names here, you know who you are) say that they hate dates, even though it's been at least 20 years since they tried one. Tisk Tisk..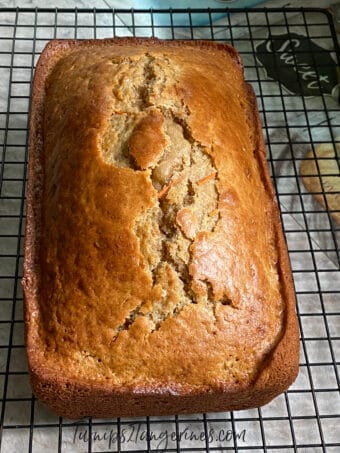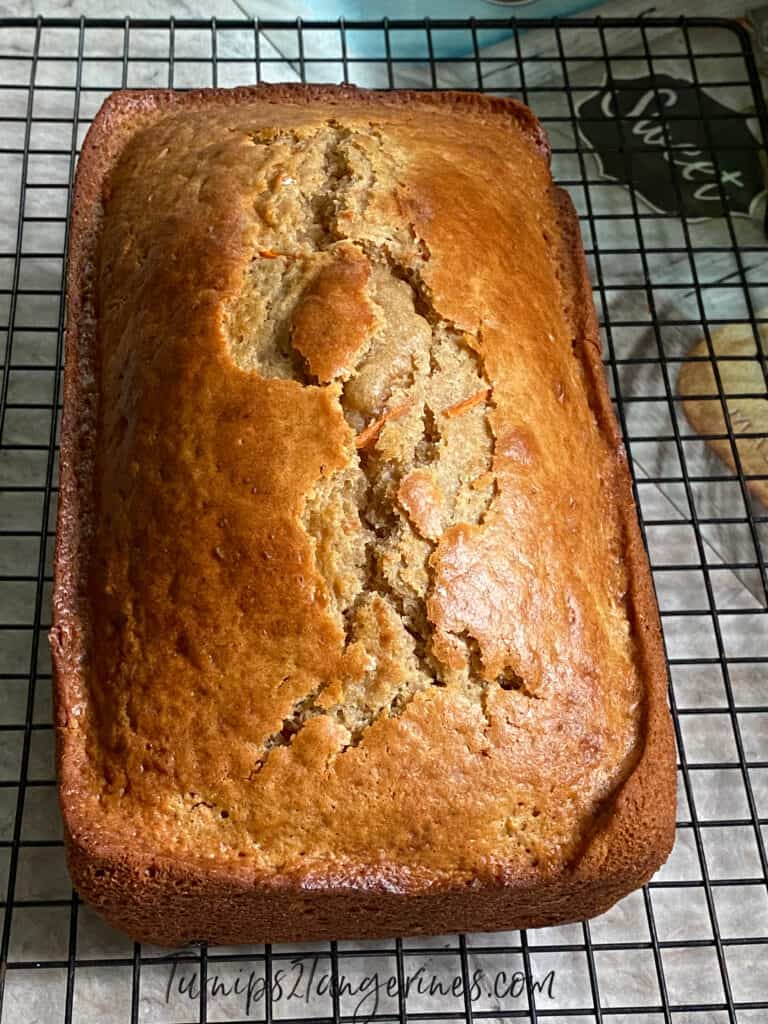 As we age, our taste buds change. A food you might not have liked in your 20's, you might like in your 40's. When it comes to food, always keep an open mind. If you don't like something now that's fine but give it a try again in a few years. You might be surprised and like it. I tell my grandkids this all the time. Another thing I've noticed, sometimes parents influence their kids without realizing it, according to what they themselves like and dislike. Something to think about.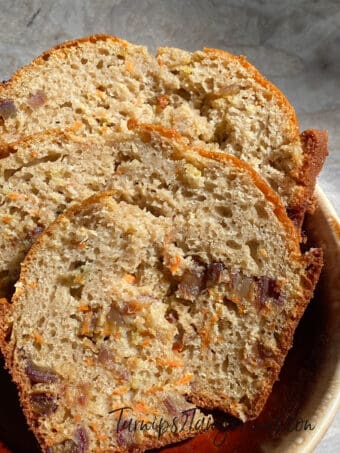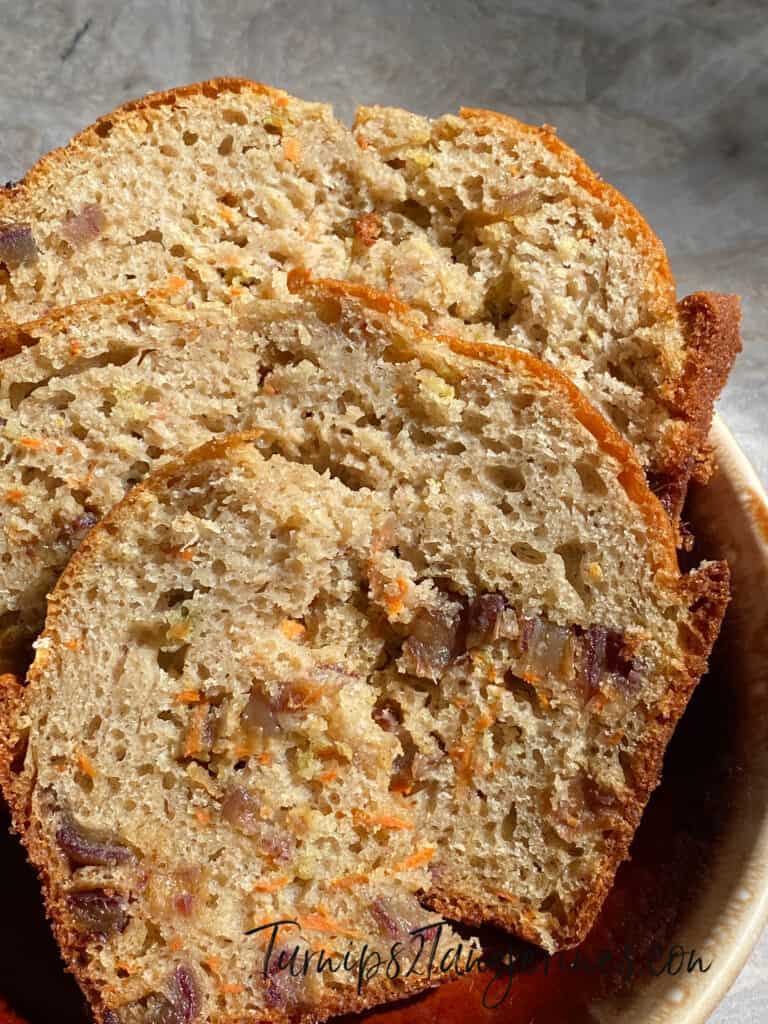 Medjool Dates
As with the carrots, I decided to take a short cut and I used dried pitted dates, the kind found in the baking section. Near the other dried fruits such as; raisins, cranberries, cherries and so on. Some dried dates are sold as pitted whole dates, while some dried dates are already chopped. Most chopped dried dates tend to be packaged coated in sugar. Don't get me wrong, there is nothing wrong with using dried dates, in a pinch. Personally though, I prefer using medjool dates. They taste heavenly and are oh so ooey gooey. There is a reason for this.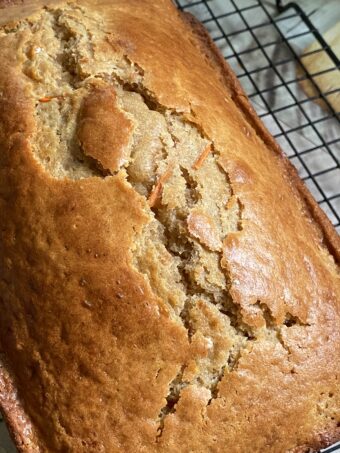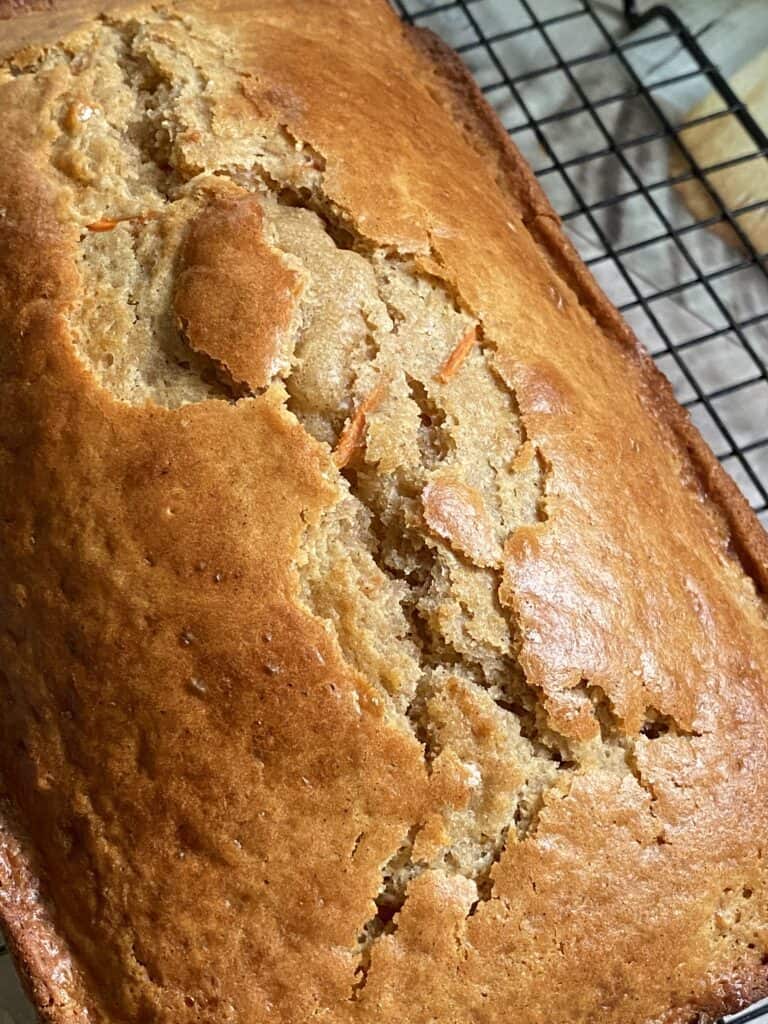 Medjool Dates are a FRESH FRUIT. Let me repeat that, Medjool Dates are a Fresh Fruit. Most people think of dates as dried because they're thinking of the dates you buy in the baking aisle. Medjool dates are actually harvested from the date palm, cleaned, sorted and packaged right away. There's no processing and they're never physically or chemically dried. That's why you'll find them in the produce section at the grocery store.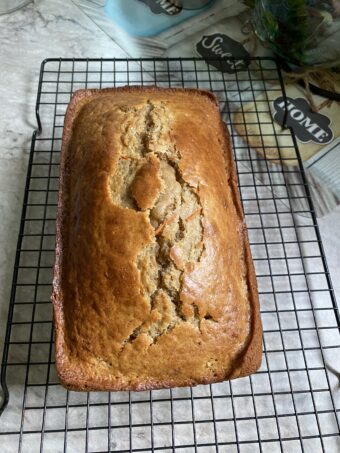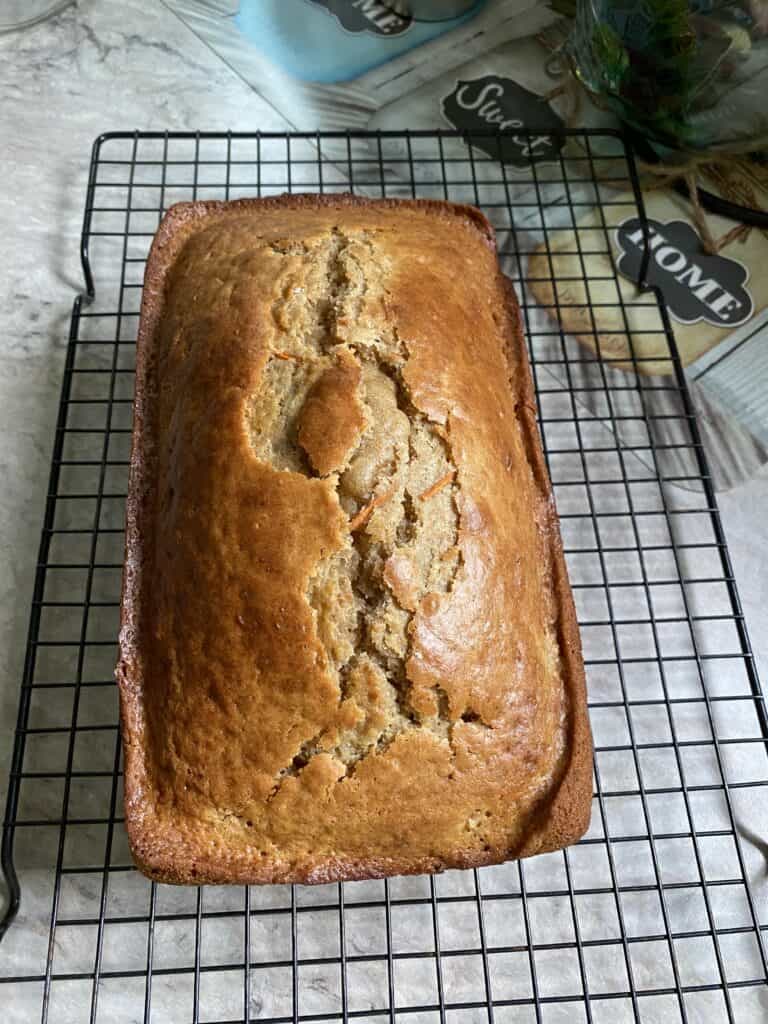 Medjool dates have a rich, almost caramel-like taste and a soft, chewy texture whereas regular dates, commonly called Deglet Noor, are usually smaller and have a firm flesh and a sweet, delicate flavor.
FAVORITE DATE RECIPES 
UP NEXT: Air Fryer Mini Meatloaf
RECIPE TIP: You can certainly do what I did and use pre-shredded carrots found in the produce section. You can then head to the baking aisle and purchase a package of dried dates and chop them yourself, once again like I did. OR you can peel and shred a couple of fresh carrots, buy some fresh medjool dates, pit them and chop them, and then make carrot date quick bread. Trust me, your carrot date quick bread will taste 100% better than mine. Mine was good but using fresh ingredients would have made a world of difference.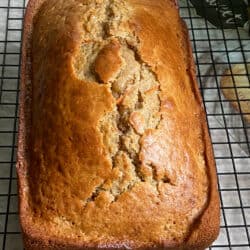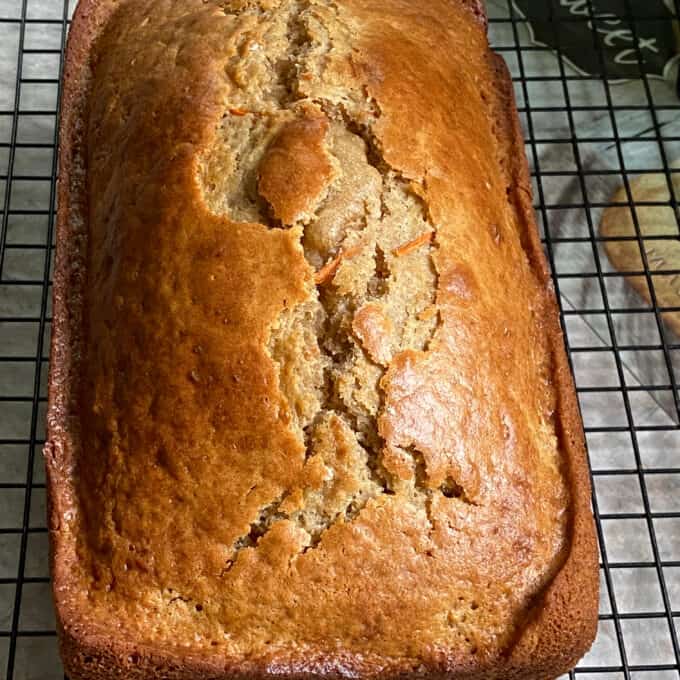 Carrot Date Quick Bread
Quick and Delicious! The perfect combination of flavors.
Ingredients
3

eggs

½

cup

oil

1

teaspoon

vanilla

½

cup

sugar

3/4

cup

buttermilk

2

cups

flour

1

tablespoon

baking powder

½

teaspoon

baking soda

1

teaspoon

cinnamon

½

teaspoon

allspice

1

medium carrot, grated

1

cup

pitted chopped dates
Instructions
Preheat the oven to 375 F

Beat eggs, oil, vanilla, and sugar until the color turns pale yellow. Add the milk and beat until combined.

In another bowl whisk the flour, baking powder, baking soda, cinnamon and allspice.

Slowly add the flour mix to the wet mix and whisk to combine.

Add the dates and fold gently.

Pour the batter into a greased and floured pan, bake for 30-45 minutes.