Caramel Macchiato Marshmallow Treats
We may earn money or products from the companies mentioned in this post.
Caramel Macchiato Marshmallow Treats
Summer just wouldn't be summer with out some kind of marshmallow treats. Whether you stick with the old classic or try something different, like this recipe for Caramel Macchiato Marshmallow Treats, you can never go wrong with a pan of marshmallow treats. Young, old and every age in-between will reach for this classic summertime, anytime treat. We decided to punch up our version by making it with the new Dunkin' Donuts Cereal Caramel Macchiato. Apparently, this cereal contains a small amount of caffeine. And away we go…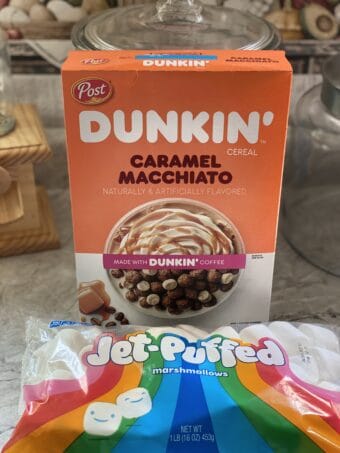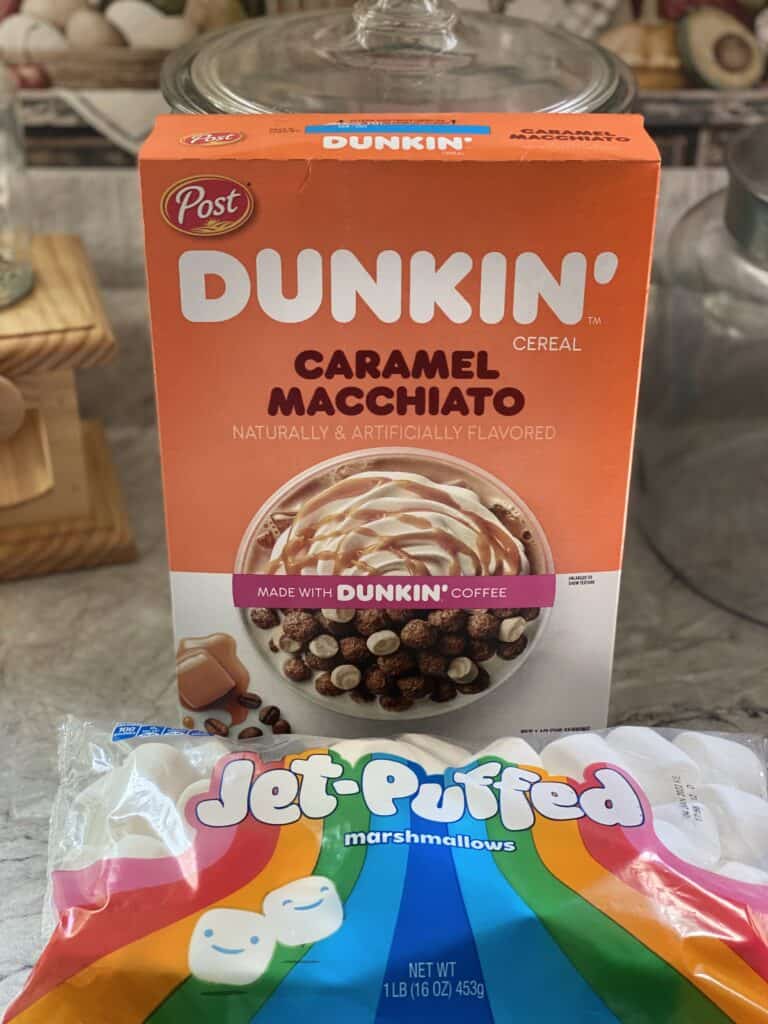 Dunkin' Donuts
When I was in my early 20's, I remember going to Dunkin' Donuts in my hometown of Appleton, Wisconsin. Way back before Starbucks was a thing. I think it was the only Dunkin' Donuts in town. Most people I knew, my family included, went to a bakery to buy donuts. My family always went to a bakery called Quaker Bakery, located on Mason St. (kitty corner to Black's Drive;) My sister Mary worked at the bakery in high school, I do believe, so we had the goods on donuts.
Located on Memorial Drive
Dunkin' Donuts was located on Memorial Drive, where Badger Ave. and Memorial Dr. merged together. It was a teeny, tiny donut shop, nestled behind the gas station that was located on the triangular corner lot. It was a busy little place but the parking sucked and trying to get in and out of the parking lot was near next to impossible.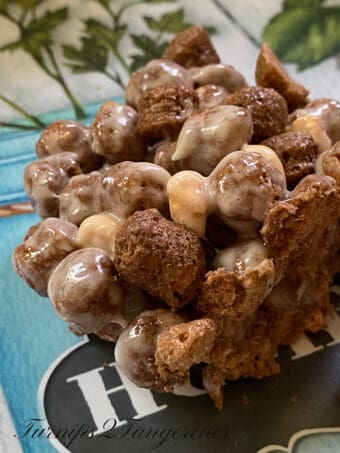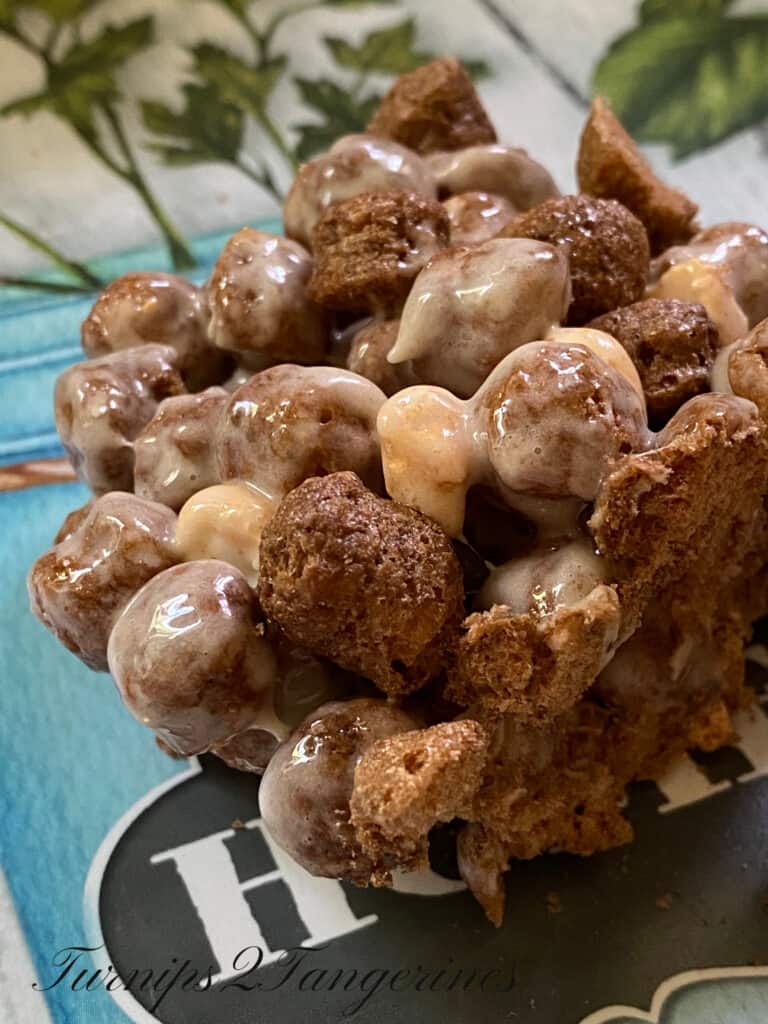 Dunkin Donuts was located facing Memorial Dr. a stones throw from St. Mary's Church. The place was packed after Sunday Mass, with mom's heading into Dunkin Donuts for the family's breakfast and dads going into the gas station for provisions (aka beer and snacks) before the Packer game.
Munchkins
In the early 80's when my son was a toddler, Dunkin' Donuts came out with donut holes called Munchkins. He loved those little donuts and could pack away quite a few for a little guy. This may have been when his love of donuts began and his sweet tooth in general. I didn't realize it until I started writing this post but I think Dunkin' Donuts might have been one of the first places to offer donut holes. I could be wrong but they might have started the proverbial donut hole a rolling.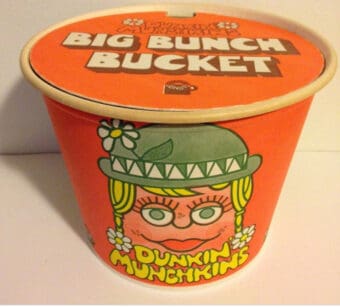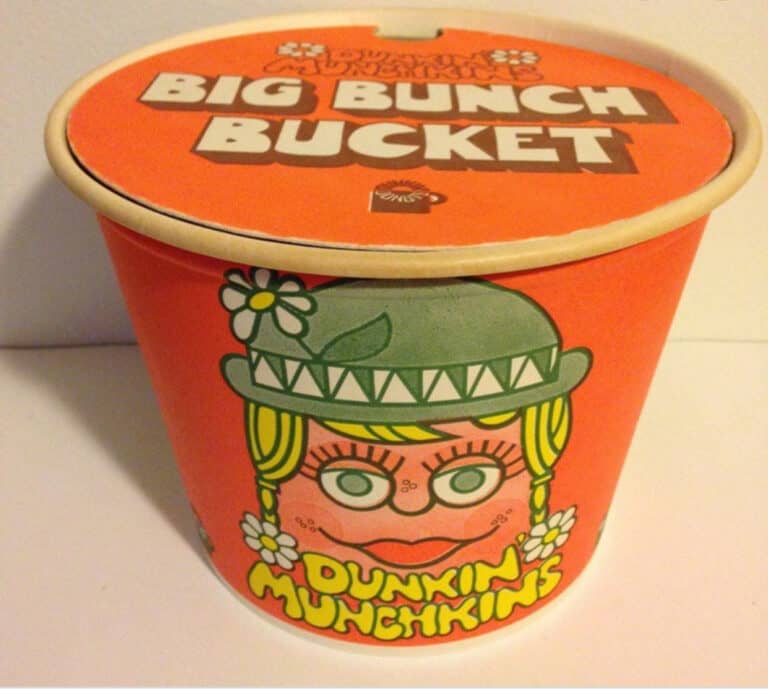 The franchise left the area in the 80's but has since returned, much to the delight of my generation, who grew up on Dunkin Donuts. One of my favorite Dunkin' Donuts is the chocolate coconut donut and chocolate glazed. I think they had a toasted coconut donut too that I'd order.
Brief History of Dunkin' Donuts
The story of Dunkin' Donuts began in 1948 with a donut and coffee restaurant in Quincy, Massachusetts called "Open Kettle." Founder William Rosenberg served donuts for five cents and premium cups of coffee for ten cents. After a brainstorming session with his executives, Rosenberg renamed his restaurant "Dunkin' Donuts" in 1950.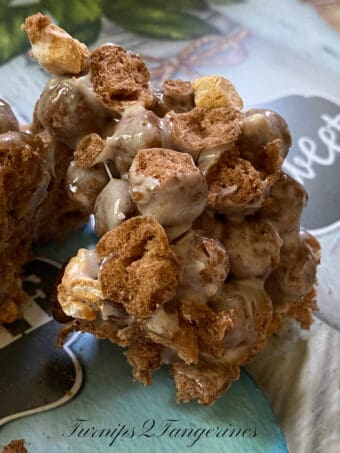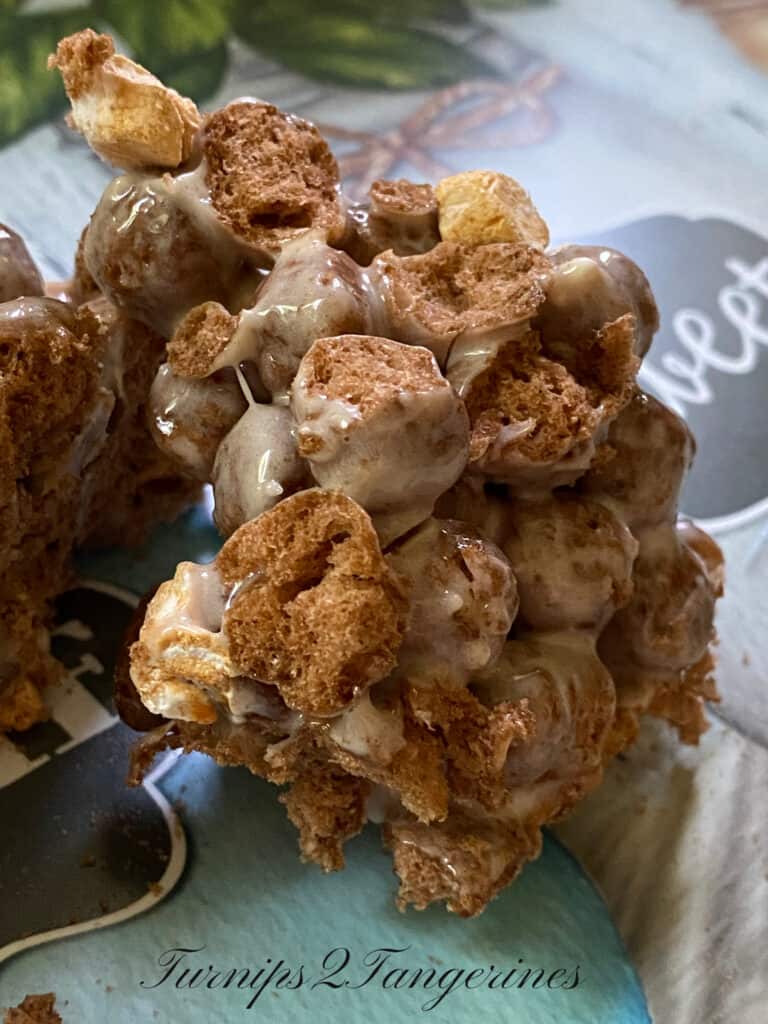 His goal was to make and serve the freshest, most delicious coffee and donuts. To serve them quickly and courteously in modern, well-merchandised stores. This philosophy still holds true today. In 1955, the first Dunkin' Donuts franchise opened, and in just 10 years, the number of restaurants had grown to over 100 shops. It was after reaching this milestone that, in 1972, Dunkin' Donuts introduced its iconic Munchkins® donut hole treats.
Dunkin' Donuts coffee is available in a variety of delicious flavors. Hazelnut, French Vanilla and seasonal flavors like the ever-popular Pumpkin. Since 1950, the number of Dunkin' Donuts restaurants has increased to more than 12,000 worldwide, with locations in 45 countries. The company serves approximately 1.9 billion cups of hot and iced coffee every year. The pink and orange chain went from specializing in doughnuts and coffee, to now offering sandwiches and breakfast wraps.
Did You Know?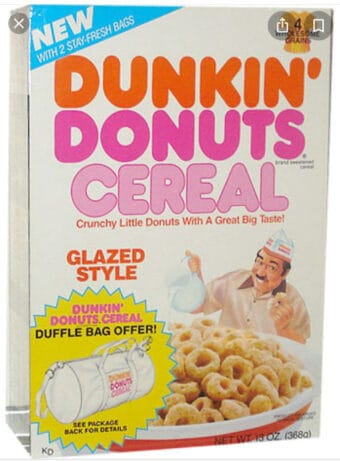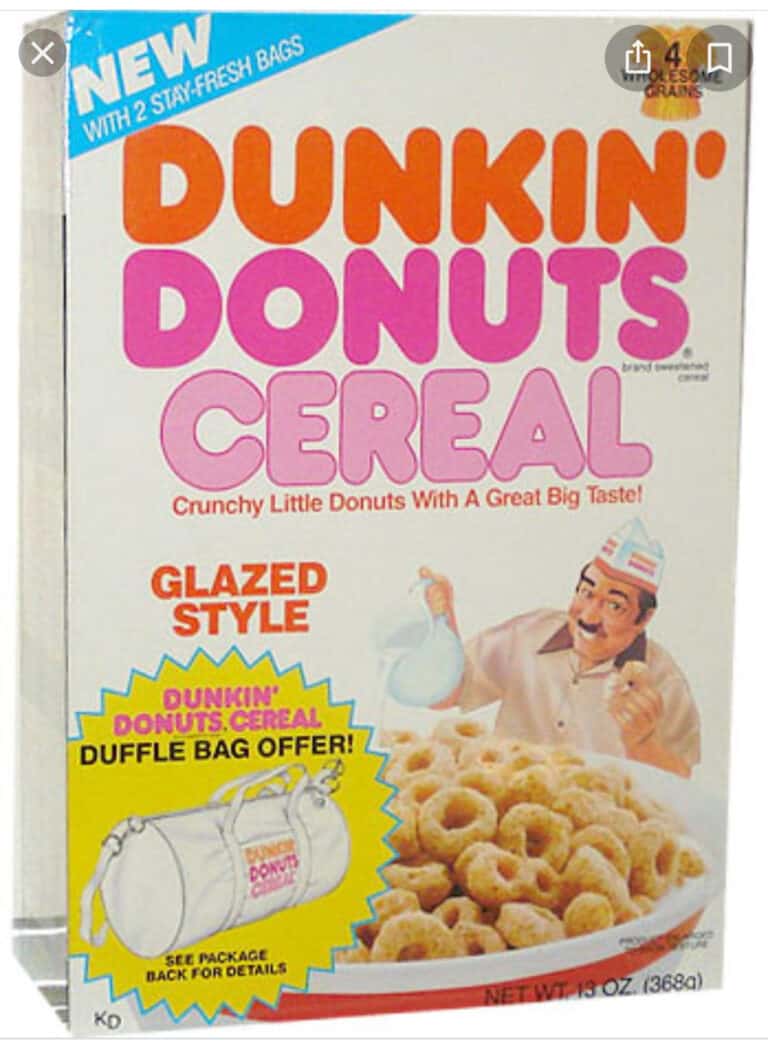 In 1988,  Dunkin' Donuts expanded into the mass breakfast market by launching Dunkin' Donuts Cereal. The cereal was launched by the Ralston Cereal Company. Eventually Ralston became Ralston Purina, which was acquired by Nestle in 2001. Now it almost exclusively produces dog food. Dunkin' Donuts cereal wasn't the first of its kind, either. First, there was Dinky Donuts Cereal, also launched by Ralston Purina in 1980.

Both of those cereals had similarly short lifespans, but only Dunkin' Donuts had Fred the Donut Guy and his tiny rolling pin! Dunkin' Donuts cereal was sold in two flavors: glazed and chocolate. The cereal itself came in three shapes and was made of puffed corn, not donuts. Despite looking delicious, the breakfast cereal was discontinued a year later. 40+ years later, we're still talking about Dunkin' Donuts Cereal.
UP NEXT: Easy BLT Salad with Homemade Dressing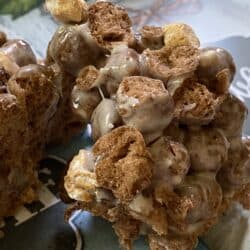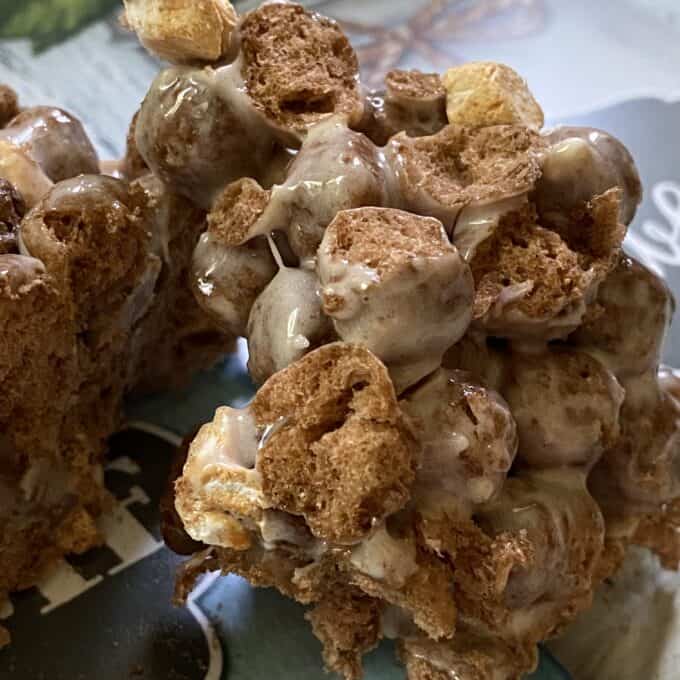 Caramel Macchiato Marshmallow Treats
Ingredients
4

tablespoons

butter

1

package

,

16 oz. JET-PUFFED Marshmallows

10

Kraft caramels

,

unwrapped

1- 11

oz.

package Dunkin Donuts Caramel Macchiato cereal
Instructions
In large pan, melt butter over low heat. Add marshmallows; stir until marshmallows start to melt. Add caramels and stir until marshmallows and caramels are completely melted. Remove from heat.

Add cereal. Stir until cereal is well coated.

Using buttered spatula or wax paper evenly press mixture into 13 x 9 x 2-inch buttered pan. Cool. Cut into 2-inch squares.
Do you love marshmallow treats?? So do we …