Caramel Chocolate Layer Bars
We may earn money or products from the companies mentioned in this post.
Caramel Chocolate Layer Bars
I found this recipe for Caramel Chocolate Layer Bars in an old church cookbook that was published in the 1950's. I bought the spiraled bound recipe book at a thrift store for 10 cents. I'm sure you have seen this type of cookbook before. In fact, you might even own a couple yourself. They were and still are often used as a way to raise money for schools, churches and organizations.
Little Hesitant But..
The monies raised usually stays in the community and is used for many wonderful causes. This cookbook is a collection of recipes from: St. Mary's Catholic Church Cookbook, Volume 2. I'm always a little hesitant about making recipes from old cookbooks. You never know if all the ingredients are listed, if the measurements are correct or if the ingredient list is compatible to today's ingredients.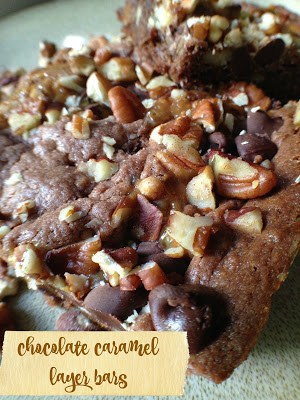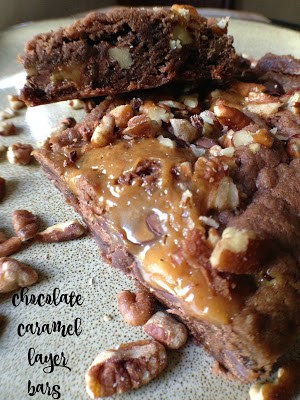 Recipe Note:
When I made this recipe, my cake mix mixture wasn't crumbly. The recipe stated to combine together the dry cake mix, melted butter, evaporated milk and chopped pecans. It then states to stir until dough 'holds' together. The recipe then says to 'press' half of the dough into the pan.
At the end of the recipe, it says to 'crumble' remaining dough over caramel layer.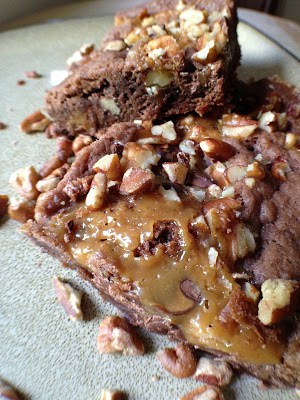 The "Dough"
My 'dough' was more like a brownie batter and not at all crumbly, which meant we had to change the directions slightly. Recipe direction change; spread 3/4 of the batter into the greased pan and bake for 8 minutes, removed from oven and immediately sprinkled the chocolate chips over the baked crust, drizzle the caramel sauce over the chocolate chips and drop the remaining batter, by spoonfuls over the top.
Super Delicious
Other than that slight hiccup, these chocolate caramel layer bars turned out fantastic. We are big caramel fans, so these bars didn't last long. German chocolate cake mix, melted caramels, chopped pecans and chocolate chips turned into an irresistible, candy-bar like treat, that your whole family will love. Next time you see an old spiral bound cookbook at a thrift store, pick it up and see what delicious recipes you can find to make.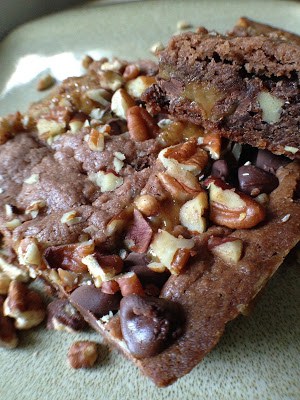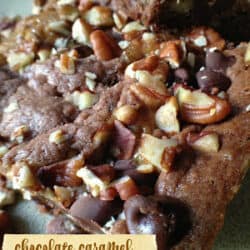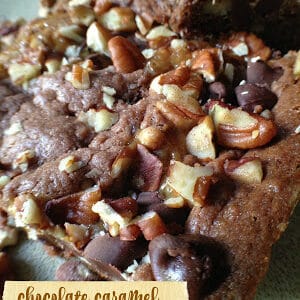 Chocolate Caramel Layer Bars
Delicious, chocolate and layer bars.
Ingredients
1- 11

ounce

package caramels, unwrapped

2/3

cup

evaporated milk

1

box German chocolate cake mix

3/4

cup

melted butter

1

cup

chopped pecans

1

cup

chocolate chips
Instructions
Grease and flour a 13 x 9-inch baking pan. Set aside.

Combine caramels and 1/3 cup evaporated milk in a medium saucepan. Cook over low heat; stirring constantly until smooth, set aside.

In a large bowl, combine dry cake mix, melted butter, 1/3 cup evaporated milk and pecans. Stir until dough holds together. Spread half of dough into prepared pan. Bake at 350º for 8 minutes. Sprinkle chocolate chips over baked crust; spread caramel mixture over chocolate chips. Crumble or drop remaining dough over caramel layer. Bake for 15-20 minutes. Cool. Refrigerate 30 minutes to set caramel layer.

Cut into 36 bars.