Caramel Apple Dip
We may earn money or products from the companies mentioned in this post.
Caramel Apple Dip
Welcome to Football Friday and the Game Day Recipe. Today's recipe is for a fall favorite, Caramel Apple Dip. Today it's all about Apples and Caramel Apple Dip! Apples, Caramel Apples and Fall just seem to go together but Caramel Apple Dip is delicious, anytime of the year!  This dip should really be called: Joan's Caramel Apple Dip. It was a huge hit and still is, with kids and adults alike.
Take a Dip
When my kids were young, we spent many hours at my sister Joan's house. My sister Joan had an in-ground swimming pool in her back yard. Many summer hours were spent there swimming. That's where my kids learned to swim and to respect water. I worked limited hours in the summer, so we enjoyed hours and hours of swimming. Joan always made this dip when we took a quick break from swimming.
Apple, Apples and More Apples
Realistically, we could talk about apple facts, types, recipes and everything in between every day for a year! Apples are one of the most versatile fruits and you can literally pick them up anywhere. Today it's all about Apples in Wisconsin. In southwestern Wisconsin, along the Mississippi River, are steep-sided valleys with winding streams and rivers. These valleys are known as 'coulees' and were untouched by the glaciers.
Coulee Country
Coulee Country is known for its apples, cheese as well as its rugged beauty. For a breathtaking springtime outing, take a drive through coulee county or one of the apple-producing areas to see and smell the orchards in bloom. In the autumn, return to enjoy the harvest at one of the many pick-your-own apple farms. This is a great way to teach children where food comes from, farming and nature as a whole.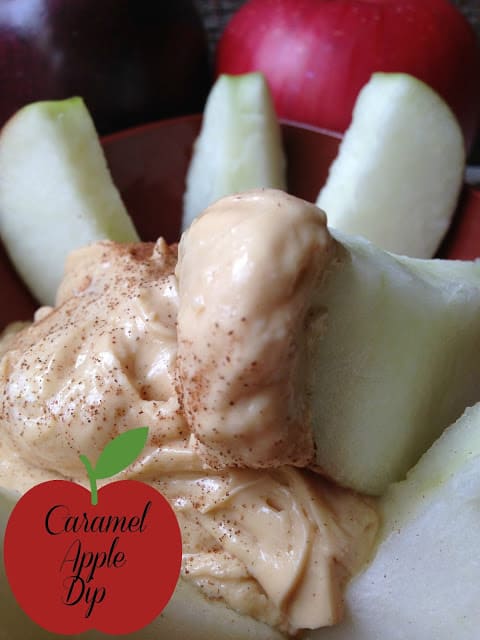 Recipe Tip
Serve Caramel Apple Dip with an assortment of apples, cinnamon graham crackers and cookies. For an added flavor bonus try stirring in a handful of mini chocolate chips, mini m & m's or chopped nuts. Another tasty addition would be cinnamon chips. Cinnamon chips are a favorite here on T2T and have made many recipes using this tasty addition.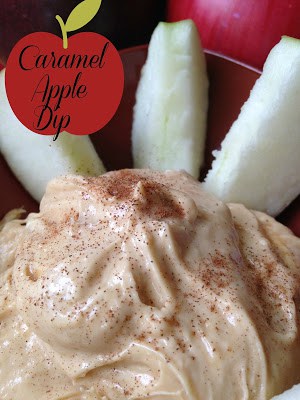 Caramel Apple Dip
The perfect way to eat an apple.
Ingredients
1

8 oz package

cream cheese, softened

1/4

cup

packed brown sugar

1/2

teaspoon

vanilla extract

1/4

cup

butterscotch caramel ice cream topping

1

cup

marshmallow creme

1/4

cup

chopped pecans, optional

apple slices of your choice

lemon juice

cinnamon graham crackers, optional

chopped pecans and/or ground cinnamon, optional
Instructions
In a small bowl, beat cream cheese, brown sugar, vanilla extract, and butterscotch-caramel topping until smooth.

Fold in marshmallow creme. Top with chopped pecans.

Refrigerate, covered 2 hours or until ready to serve.

Cut apples into wedges, place wedges in a small bowl, sprinkle apple wedges with lemon juice.

Sprinkle top of dip with chopped pecans and ground cinnamon, optional

Serve with an assortment of apples and cinnamon graham crackers.