Candy Cane Fudge
We may earn money or products from the companies mentioned in this post.
Candy Cane Fudge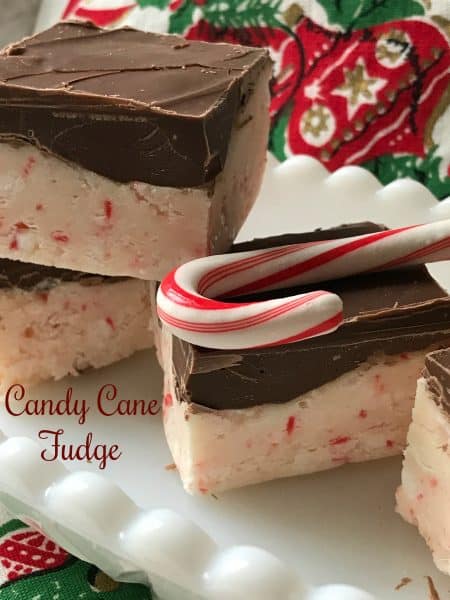 My Inspiration
My inspiration for this recipe came to me in the form of a small square piece of candy. Ghirardelli Peppermint Bark Candy to be exact. I love those little white chocolate squares, laced with peppermint candy. The thin layer of dark chocolate on the bottom or top, depending on which way you hold it, are fantastic.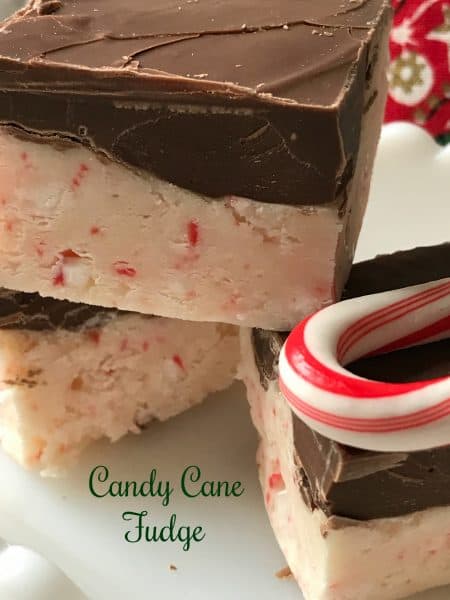 Peppermint Candy Cane Inspiration
As I was sitting in my car, enjoying my peppermint bark candy, I thought to myself, wouldn't it be awesome to make these little squares at home. Wouldn't it be great if you could make the squares thicker, like fudge. Well, that was all it took. The light bulb went on and this fudge was born/made. I used Amborsia milk chocolate for the chocolate layer but go ahead and substitute dark chocolate if you like.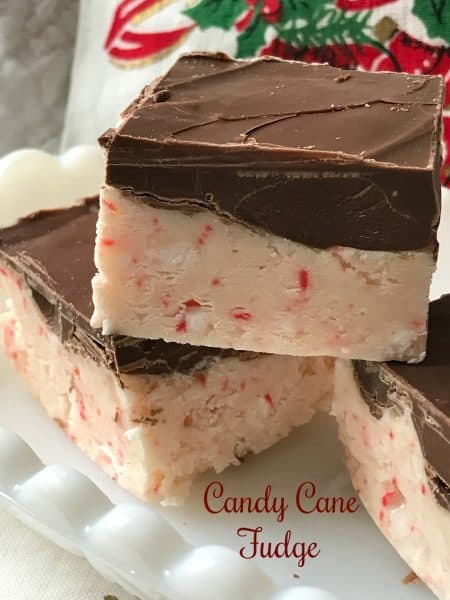 Dark Chocolate
The next time I make Candy Cane Fudge, I'm going to go with the dark chocolate. It really doesn't matter what kind of chocolate you use, just remember to use a good, high quality chocolate. When making the chocolate layer, make sure the melted chocolate is lukewarm but still spreadable. You just want to lightly spread the melted chocolate on top of the fudge, you don't want to swirl the chocolate layer into the white fudge….but I guess you could..and immediately place pan in refrigerator.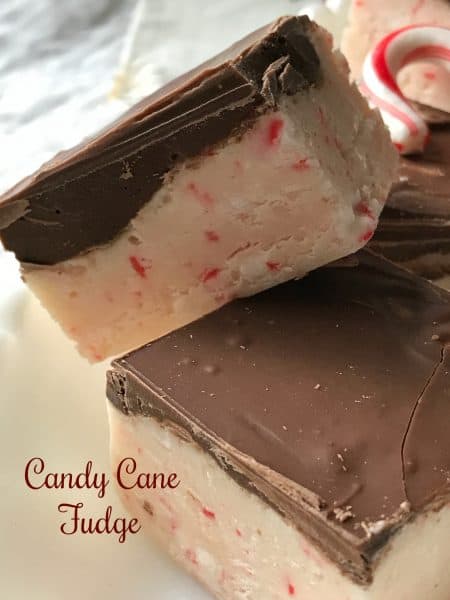 Next Fudge Recipe?
So your probably thinking, hmm what will her next fudge be?? White Chocolate Marble Fudge? Peanut Butter Fudge? Creamy Walnut Fudge? Pistachio Fudge?? You'll have to stop back and see:) I have one or two more fudge recipes I want to share with you, after all, it is the holidays!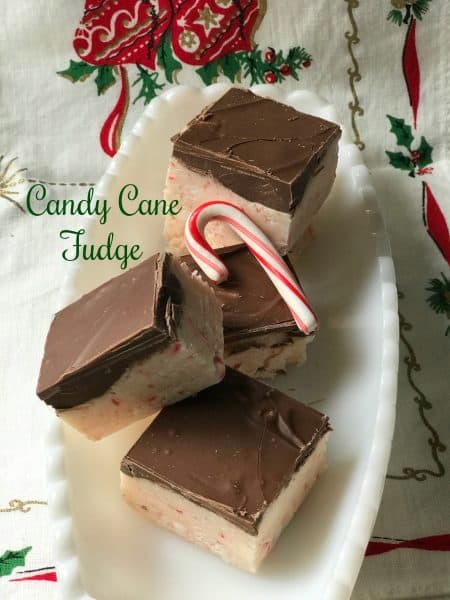 Peppermint +
Chocolate

+ Candy Canes + Fudge = HOLIDAYS!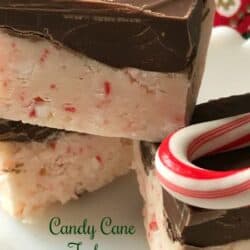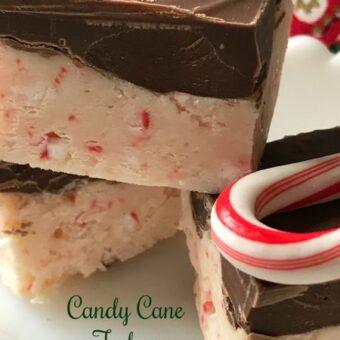 Candy Cane Fudge
Cool and Refreshing. Candy Cane Fudge is beyond delicious.
Ingredients
1 1/2

cups

sugar

2/3

cup

evaporated milk

2

tablespoons

butter, plus 2 teaspoons to butter foil

2

cups

miniature marshmallows

2

cups

Nestle Toll House Premier White Chips

1

teaspoon

peppermint extract

1

cup

crushed candy canes

3

ounces

Ambrosia Real Milk Chocolate Coating
Instructions
Line an 8-inch square baking pan with foil. Lightly butter foil. Melt Ambrosia chocolate in microwave for 20 seconds, stir, continue to microwave at 20 second intervals and stirring until chocolate is melted. Set aside.

Combine sugar, evaporated milk, and butter in medium heavy-duty saucepan. Bring to a full rolling boil over medium heat, stirring constantly. Boil, stirring constantly, for 4 1/2 to 5 minutes. Remove from heat.

Stir in marshmallows, white chips and peppermint extract. Stir vigorously for one minute or until marshmallows are melted. Quickly stir in crushed candy canes and pour into prepared pan. Spoon and spread melted milk chocolate over fudge.

Refrigerate until firm. Lift fudge from pan and turn fudge over, milk chocolate side down. Remove foil. Cut into 48 pieces.
Notes
Note: You can substitute dark chocolate for the milk chocolate.