Buttermilk Batter Fried Onion Rings
We may earn money or products from the companies mentioned in this post.
 Buttermilk Batter Fried Onion Rings
One thing we love here at Turnips 2 Tangerines is deep-fried food at home deep fried food that is. It's definitely not something we eat everyday or even once a week not even once a month for that matter but at least twice a year we go on a deep-frying marathon, usually when my hubby is on vacation. We deep fry just about anything and everything we can get our hands on..pickles, frog legs, cheese curds, mushrooms, zucchini, doughnuts, fritters, hush puppies, the list goes on and on. Today we're sharing a recipe for Buttermilk Batter Fried Onion Rings. Let the marathon begin.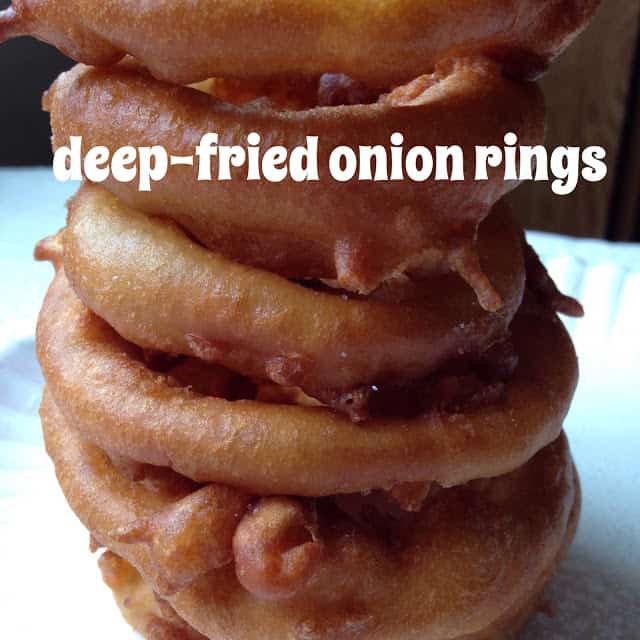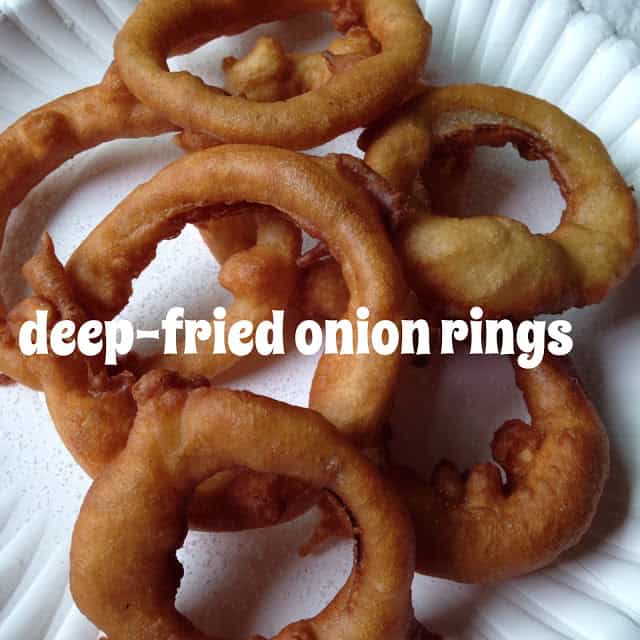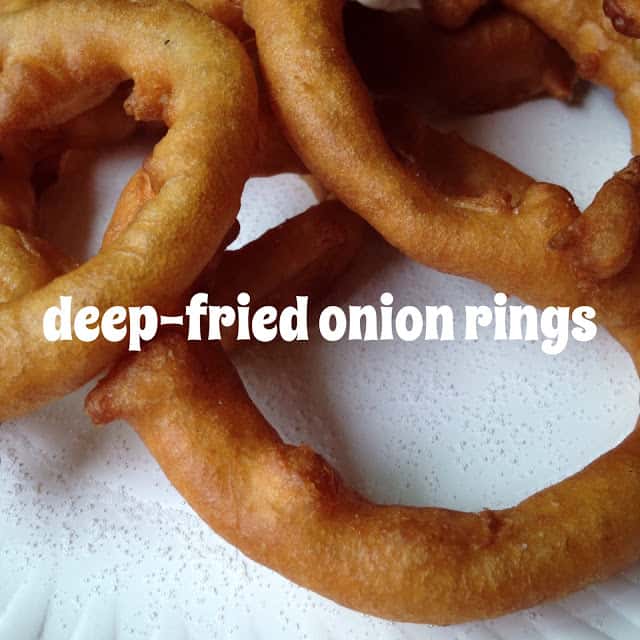 Pile High
Years ago, my hubby and I went to a "Supper Club" that was well know for their famous Brandy Old Fashioned. They came complete with a crystallized sugar stir stick and a huge stuffed olive. Their humongous steaks arrived at your table sizzling, with s small scoop of butter melting over the sides of the steak. If that wasn't enough, a mile-high pile of deep-fried onion rings completely covered the steak.
This little gem of a "Supper Club" also had a fantastic salad bar. On the salad bar you could find the best liver paté and homemade salad dressings including my favorite 1,000 island dressing. I'm getting hungry just thinking about it! This little gem of a Supper Club called Hughes, and was located in Hortonville WI. It was owned and operated by my hubby's Aunt and Uncle. Unfortunately, this wonderful restaurant closed after Aunt Jenny lost her fight with cancer.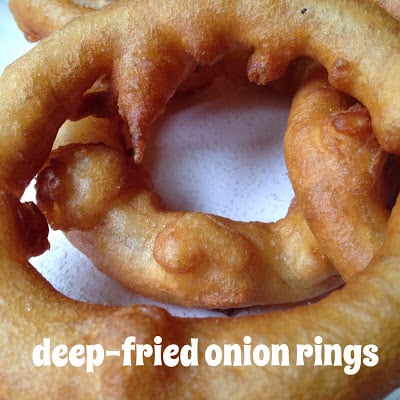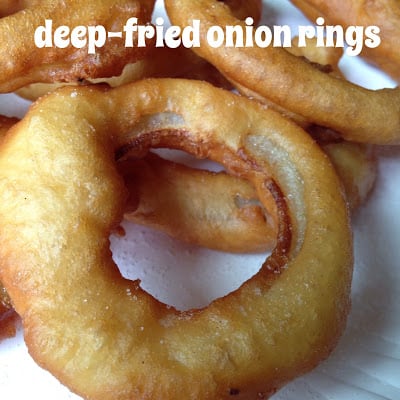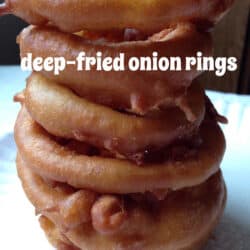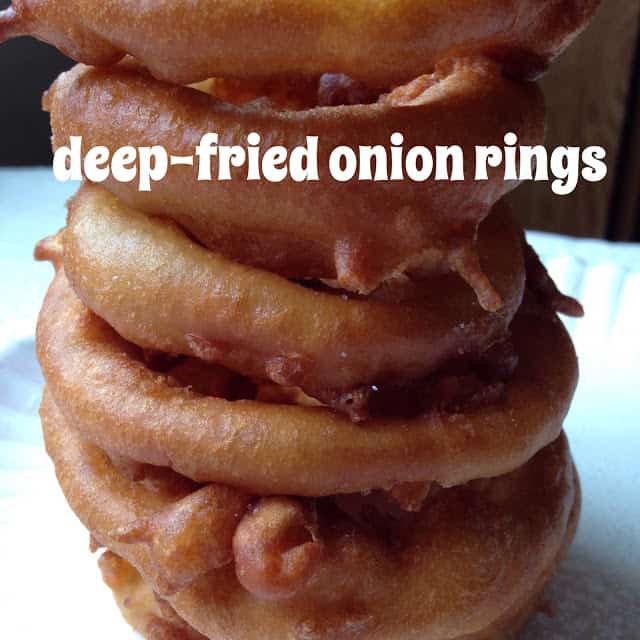 Buttermilk Batter-Fried Onion Rings
Nothing better than good old fashioned onion rings!
Ingredients
1

pound

large Spanish onions

1

cup

all-purpose flour

1

cup

buttermilk

1

tablespoon

sugar

1

teaspoon

baking powder

1/2

teaspoon

salt

peanut oil for frying
Instructions
Cut onions into 1/2-inch slices and separate into rings. Set aside.

Combine flour and next 4 ingredients in a medium bowl, stirring with a wire whisk.

Pour oil to a depth of 2 or 3 inches into a Dutch oven; heat to 375º

Dip rings into batter. Fry, in batches, 2 minutes on each side until golden brown, turning once.

Drain on paper towels. Serve immediately.
For this recipe we used Organic Valley Buttermilk.
Recipes On Tap: