Brown Beef Stock
We may earn money or products from the companies mentioned in this post.
Homemade Beef Stock
Making your own beef stock is easy and very economical. Homemade brown beef stock is the key ingredient when making stews, soups and sauces. It's the star ingredient in French Onion Soup. Making homemade bone stock is easy and should become a staple in your home. Cheaper than canned or carton broth and the flavor is far beyond compare to any canned or carton variety. Most canned or carton stock or broth is loaded full of salt so when making your own stock you can control the salt. Add flavor and depth to your soups, stews and gravy and make homemade beef stock today.
Stock Can Be Used In
You can use bone stock in soups, sauces, stews, sauces, gravies, the list goes on and on. Buying bones from your local butcher is wise and are usually sold dirt cheap. If you use and save the bones from the meat you eat, you'll be getting your bones for literally free. Simply save the bones from the meat you eat, place them in a large freezer bag and freeze the bones until you are ready to make broth or stock. If you are getting bones from the butcher,have him/her saw the bones in half to expose the marrow.
Stock from Bones or Vegetables
You can make stock or broth from any kind of bones: chicken, beef, pork, lamb and even fish/seafood. If you have access to game meat you are in luck! Game bones make a delicious stock or broth. You can even make a delicious vegetable broth. Chicken/Turkey Stock: Prepare as for Brown Beef Stock, substituting 4 pounds bony chicken/turkey pieces (backs, necks, and wings) for the meaty bones and omit the tomatoes.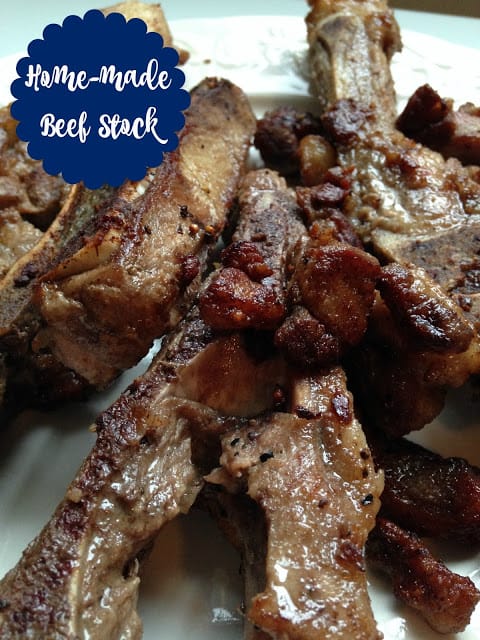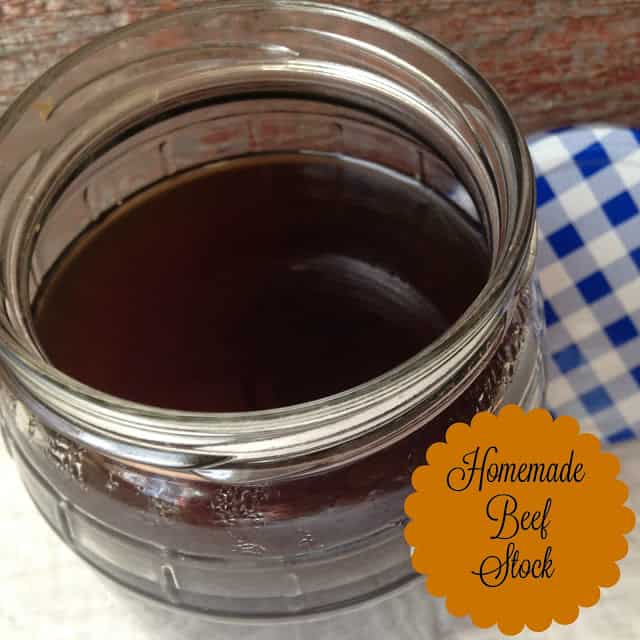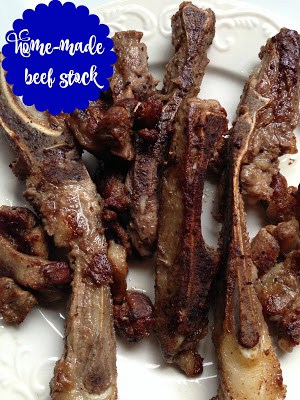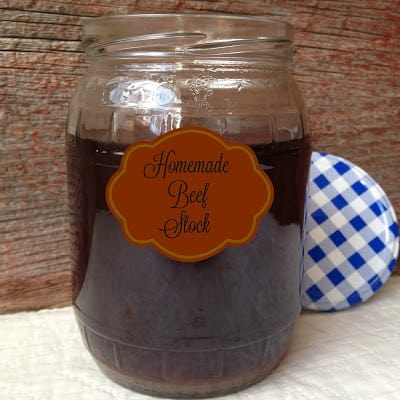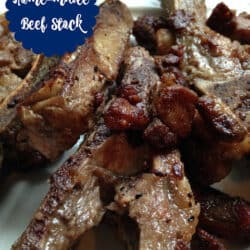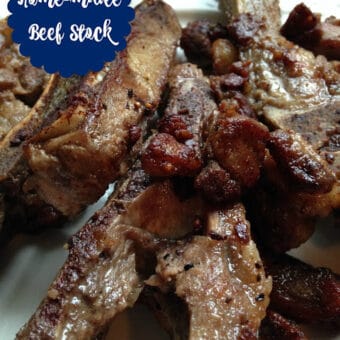 Brown Beef Stock
The perfect broth to use when a beef broth is needed in recipes.
Ingredients
4

pounds

meaty beef, lamb, veal, pork or game bones,neck bones, shank crosscuts, short ribs, knuckles or leg bones with marrow

1/2

cup

lower sodium tomato sauce, optional

For the Stock:

14

cups

cold water

4

stalks

celery with leaves, cut up

4

large

carrots, cut up

2

large

yellow onions, thinly sliced

2

medium

tomatoes, cut up, optional

1

large

potato, white turnips and or parsnips, peeled and thickly sliced

1

cup

thickly sliced green onions or leek tops

4

cloves

garlic, halved

4

bay leaves

1

tablespoon

each dried basil leaves and thyme leaves

2

teaspoons

salt

1

teaspoon

whole black peppercorns

1/2

teaspoon

whole cloves
Instructions
In a large shallow roasting pan, arrange meaty bones.

Roast for 25 minutes. Turn the bones over, roast for 15 minutes more.

Using a pastry brush, spread tomato sauce (if using) over bones.

Roast for 10 minutes more or until meat is well browned.

Transfer to a 10-quart stock-pot.

To prepare the stock:

Pour 2 cups of the water into roasting pan, stirring to loosen the browned bits.

Transfer to stockpot.

Add the remaining 12 cups water, celery, carrots, tomatoes (if using), potatoes, green onion tops, garlic, bay leaves, basil, thyme, salt, peppercorns and cloves. Bring to a boil. Lower the heat and simmer, covered, for 3 1/2 hours.

Using a slotted spoon, lift out bones.

When bones are cool enough to handle, remove meat and reserve for another use if you like. Discard the bones.

To strain the stock, line a large sieve with 2 layers of 100% cotton cheesecloth.

Set it in a large heat-proof bowl or container.

Ladle stock through the lined sieve. Discard the vegetables and seasonings.

Store the stock and meat in separate covered containers in the refrigerator, (will keep 3 days) or

in freezer (will keep 3 months) Label with type of stock, quantity and date.

Skim the solidified fat from stock before using. Makes about 12 cups stock.