Bringing Friends and Family Together With Food
We may earn money or products from the companies mentioned in this post.
Bringing Friends and Family Together With Food
Ideas For Entertaining 
Food brings people together. If you love to entertain, and you're looking to plan long-awaited reunions, meet new people or celebrate special occasions, here are some ideas to give you food for thought. Bringing Friends and Family Together With Food is easy too do. After all, everyone loves to eat!
Brunch
Brunch is having a moment. It has never been more popular to meet up with friends and family mid-morning to indulge in a sumptuous feast of breakfast and lunch dishes. Hosting a brunch party is a fantastic way to celebrate birthdays, bridal and baby showers or landmark anniversaries. You can choose a theme for a special occasion or just keep things simple for an informal family get together.

There is a huge range of dishes you can choose from and you can select recipes to suit all tastes. However, popular options always include pancakes, waffles, French toast, croissants, eggs on toast, omelets, brunch burgers, avocado, fresh bread, granola bowls and fruit platters.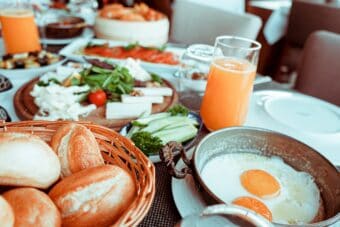 Barbecues
Summer is on the horizon, and many of us are looking forward to inviting friends, neighbors and relatives over for a barbecue. The beauty of barbecues is that you can prepare a wide range of foods. Choose from meat or plant-based ingredients and serve with sides. Try to include all dietary requirements. If you're looking for new ideas to add to your collection of classics, you can always search online.

You'll find popular dishes like bbq brisket tacos as well as vegetarian and vegan options. Also look for ideas that include different sauces and glazes. If you are inviting others to attend your barbecue, make sure you know about allergies or dietary preferences before you go shopping. 
Afternoon Tea Party
A British institution, afternoon tea, also known as high tea, has become increasingly popular in countries all over the world. Traditionally, afternoon tea comprises a selection of sandwiches and cakes. Including scones served with jam and cream. Food usually comes on platters or ornate, ceramic cake stands and tea is served in a teapot. Afternoon tea is a brilliant idea for informal gatherings, which can be held indoors or outdoors.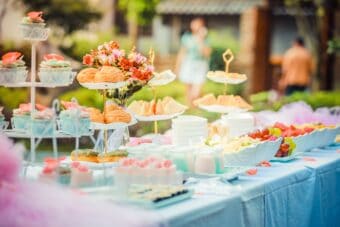 Drinks and Canapés
If you're looking to entertain in the evening and you don't fancy going the whole hog and organizing a formal dinner party, drinks and canapes is an excellent idea. You can save time and money by offering guests tasty morsels to go with cocktails, fizz or a refreshing beer or soft drink. If you're celebrating a special occasion, why not choose a theme, for example, a white party or the roaring 20s? 

You can decorate your home or garden accordingly, choose themed names for your canapés and cocktails and specify a dress code. Add outdoor lighting, speakers and patio heaters or blankets if you're planning an al fresco party. Food brings families, friends and neighborhoods together. If you love to entertain, and you're inviting friends, relatives or neighbors over to your house, why not use these ideas to inspire plans for your next event?
From laid-back summer barbecues and informal brunches to traditional afternoon tea and swanky canapes and cocktails, there's a fabulous option to suit every occasion and budget.
More Articles to Enjoy