Bran Flake Coconut French Toast
We may earn money or products from the companies mentioned in this post.
Bran Flake Coconut French Toast
Since I first saw this recipe on the back of a box of Millville bran flakes, I've wanted to make it. If you're never heard of the brand Millville before, it's most likely because you have never shopped at Aldi before. Aldi has several brands and Millville is one of them. This recipe for bran flake coconut french toast uses all Aldi brands. If you're looking for a deliciously different french toast recipe, look no further, because you just found it. Possibly the best french toast recipe I've ever made and eaten.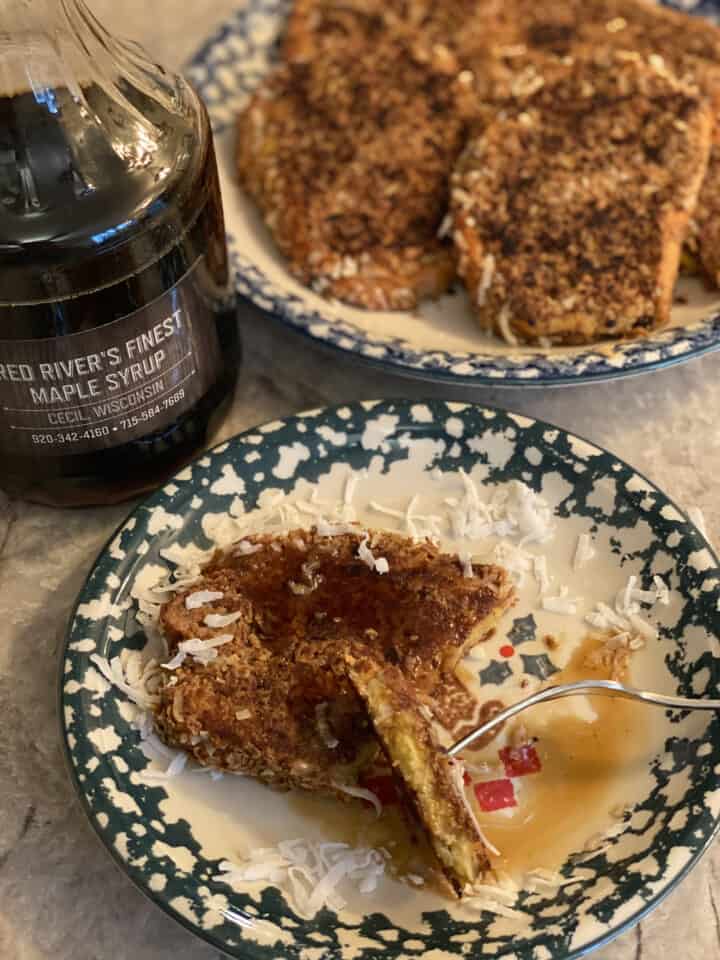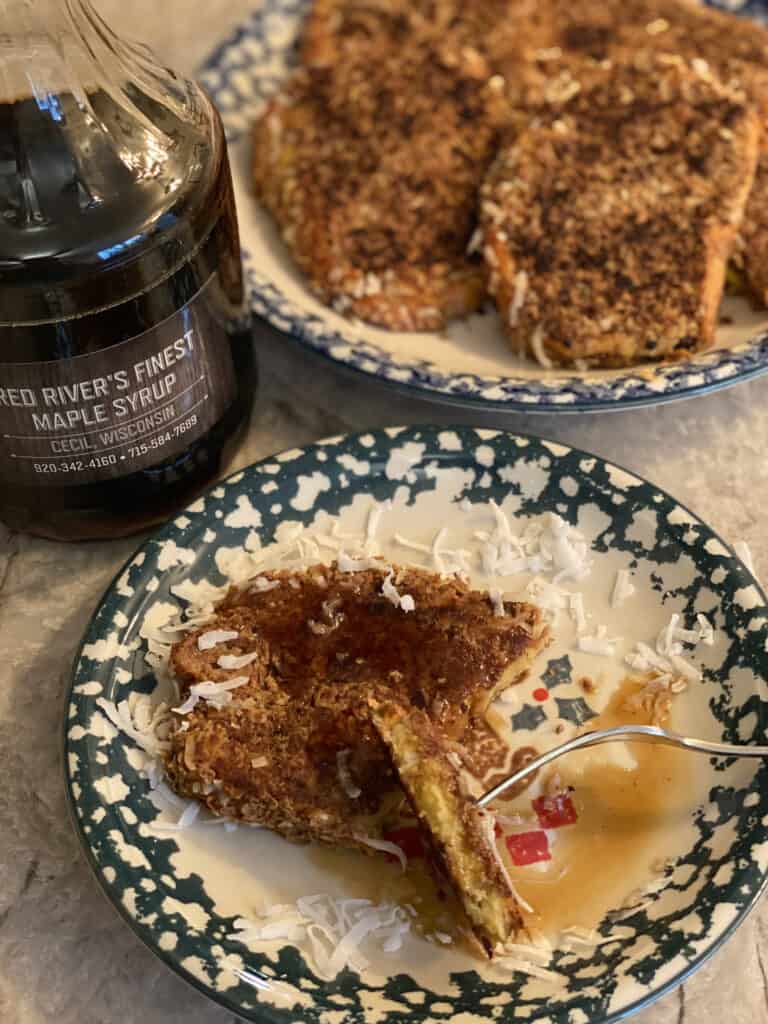 Made With
Bran flake coconut french toast is perfect to serve overnight friends and family. The ingredient list is short and sweet; one 14 oz Vanilla Cream Brioche, Coconut Milk, Bran Flakes, Flaked Sweetened Coconut and of course the usual eggs, cinnamon, vanilla  extract and brown sugar. This french toast is made the exact some way as regular french toast except you'll be using vanilla cream brioche instead regular bread. Dip the slices of brioche into a mixture of crushed bran flakes and flaked coconut after the slices take their bath in the egg/coconut milk mixture.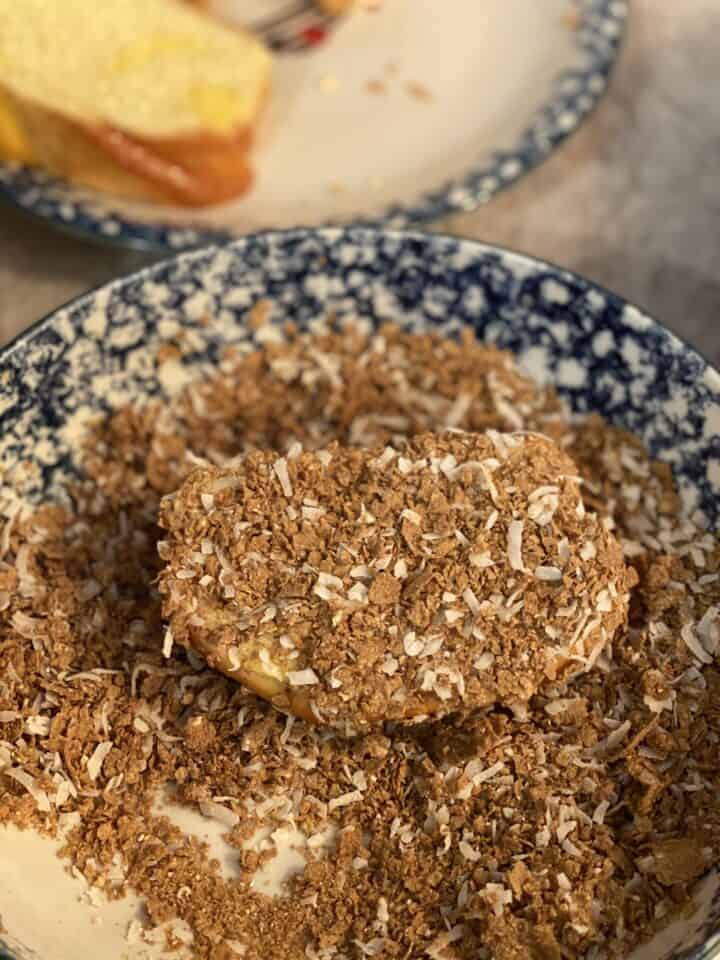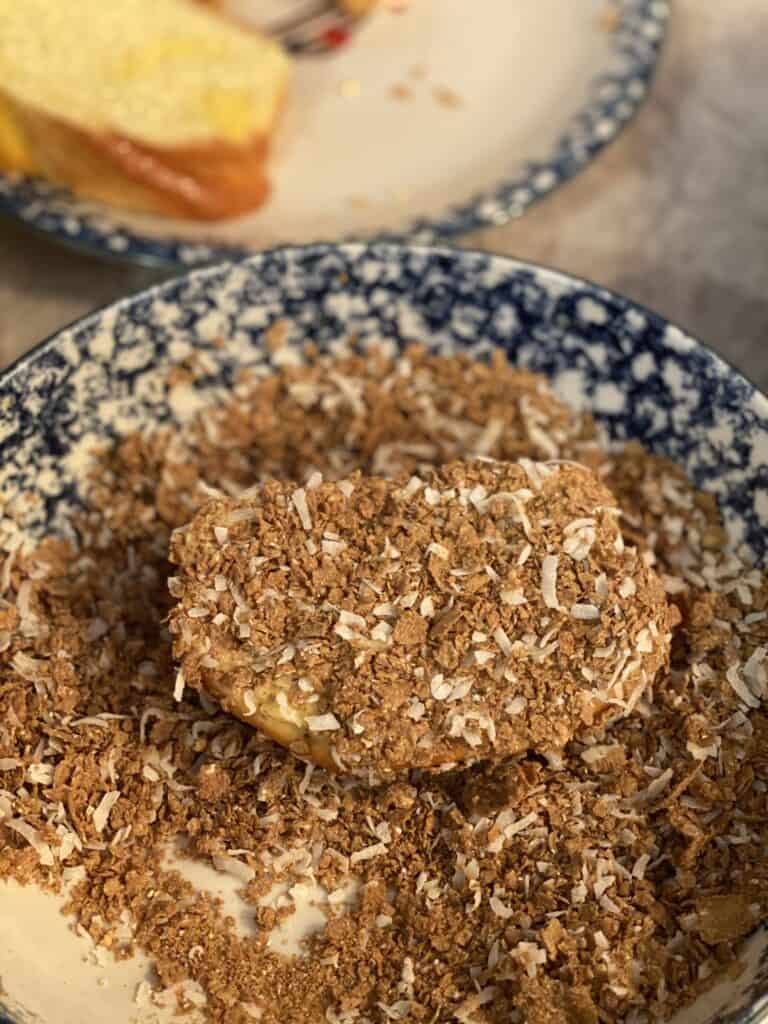 So then tomorrow morning when you wake up bright and early with the kids, remember this recipe. While they're playing with their new toys, get busy in the kitchen. You need to make coffee anyway! Fry up some bacon and make Bran Flake Coconut French Toast! Don't have bran flakes? Use Captain Crunch..No Vanilla Cream Brioche? Try regular bread! Don't like coconut? Omit it! It's Christmas Morning, Rejoice..
Happy Eggnog Day!
Today is National Eggnog Day! National Eggnog Day raises a holiday toast once a year on the day before Christmas. Also known as egg milk punch, eggnog is a popular drink in the United States and elsewhere during the holidays.
The sweetened dairy-based beverage is traditionally made with milk and cream, sugar, whipped eggs, and spices. When served at parties and holiday get-togethers, liquor is often added to the eggnog. Many people prefer brandy, whiskey or bourbon For added holiday cheer, garnish with a sprinkle of nutmeg.
Eggnog also flavors other holiday treats, too. For example, you can find eggnog flavored coffees, teas, baked goods, and puddings at your grocery store. Aldi has come out with an almond-milk based eggnog, which I have tried and I can tell you, it's delicious! Much lower in calories and fat than traditional eggnog too.
Today while gathering together with family and friends, virtually, raise a glass or two of eggnog! Other ways to enjoy the day include baking eggnog flavored goodies. For example Holiday Eggnog Waffles and Cherry Nut Eggnog Bread are two of our favorites:)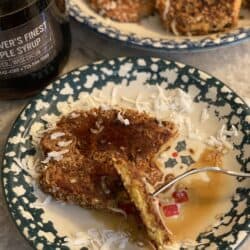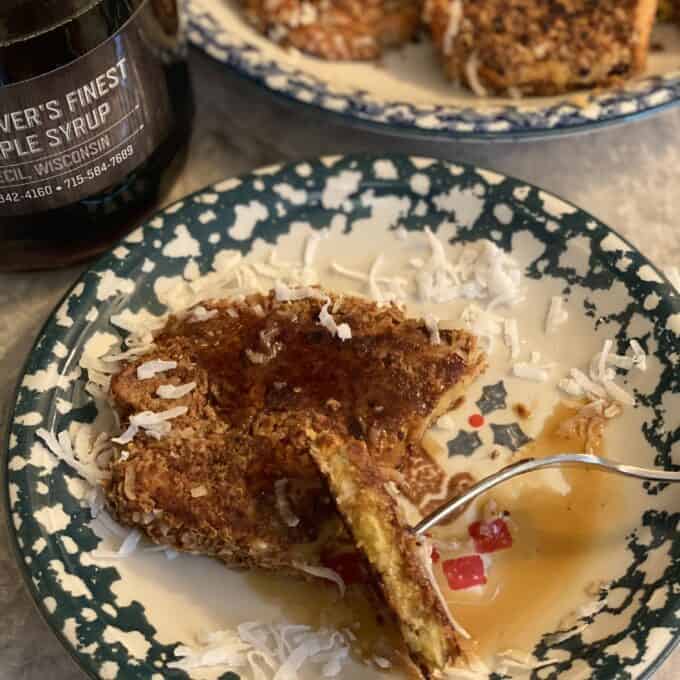 Bran Flake Coconut French Toast
Ingredients
4

large eggs

⅔

cup

coconut milk

1

teaspoon

ground cinnamon

½

teaspoon

vanilla extract

2

teaspoons

brown sugar

1

teaspoon

salt

,

divided

3

cups

bran flakes

½

cup

flaked coconut

14.11

ounces

vanilla cream brioche

,

sliced

Cooking Spray

Powdered sugar

,

Maple Syrup, Coconut

Fresh fruit of your choice
Instructions
Preheat griddle to medium heat.

In a large bowl, combine eggs, milk, cinnamon, vanilla, sugar and ½ teaspoon salt.

In a food processor, pulse together bran flakes, coconut and remaining ½ teaspoon salt.

Place one slice of brioche in egg mixture, turn to coat sides evenly. Shake off excess egg mixture and dredge both sides in bran flake mixture, press to adhere. Repeat with remaining slices.

Coat griddle with cooking spray. Place brioche on griddle and cook 2-3 minutes each side, or until golden brown.

Garnish with powdered sugar, fresh fruit, coconut and maple syrup.