Blackberry Brandy Slush made with Elderflower
We may earn money or products from the companies mentioned in this post.
Blackberry Brandy Slush
Here in Wisconsin, we love a good Brandy Slush. The Wisconsin Brandy Slush is a Midwestern classic and a Wisconsin family favorite. This simple recipe has been handed down in families and was even published in the Milwaukee Sentinel in 1981. Popular at Christmas, bridal showers, football games and perfect for barbecues, special occasions or lazy summer days spent at the lake. Blackberry Brandy Slush is a perfect summertime drink to sip on a hot muggy, Midwestern summer evening.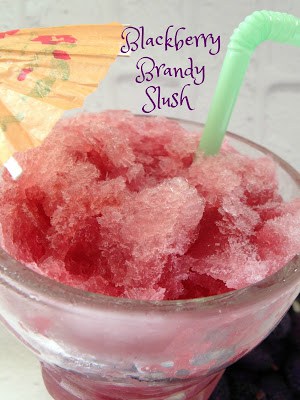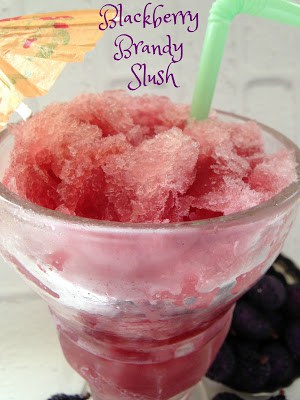 What is a Blackberry Brandy Slush?
A Brandy Slush is a delicious, frozen blend of fruit juice, lemonade, tea and of course, Brandy. This icy mix is topped with your favorite sparkling soda. Brandy Slush can be made with plain brandy or just about any flavored brandy you can find. A few of our favorite flavored brandy are: Apricot Brandy, Apple Brandy, and Blackberry Brandy. A simple fruit juice change, a change in flavored brandy, change in bagged tea and you'll have a new and delicious slush flavor.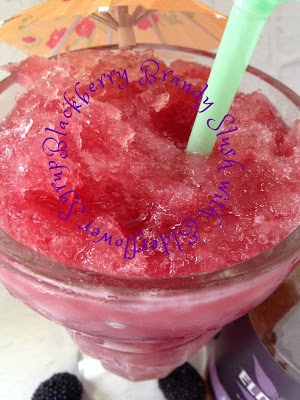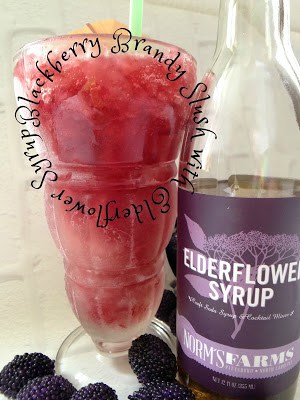 What is Elderflower Syrup?
Elderflower Syrup is made in small batches and uses organic elderflowers that add a succulent and delicious flavor to sparkling water, cocktails, sorbets, cakes and so much more. I enjoy elderflower syrup in my afternoon cup of hot tea, in place of my usual organic honey. Elderflower Syrup is deliciously different. Drizzled over a tall glass of Blackberry Brandy Slush, Perfection!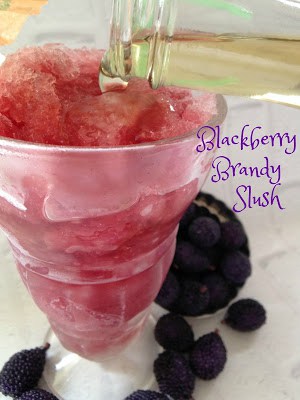 Great for Dessert
Elderflower Syrup or Elderflower Ginger Syrup is delicious on a cake that is normally soaked in alcohol. The two types of cakes that come to mind are: Christmas Fruit Cake and English Layered Trifle. Replace some of the alcohol called for in your favorite recipe with Elderflower Syrup or Elderflower Ginger Syrup,for a fantastic and different taste sensation.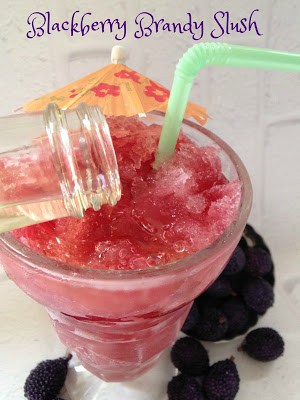 To Learn More
Norms Farms has everything you will need to know about the Elderberry,  including recipes using their wonderful products. Elderberry Cranberry Walnut Cake Roll made with Elderberry Ginger Pecan Jam  sounds absolutely out of this world! To learn more about the health benefits of the Elderberry. If you want to purchase products made with Elderflowers & Elderberries go to: Norms Farms.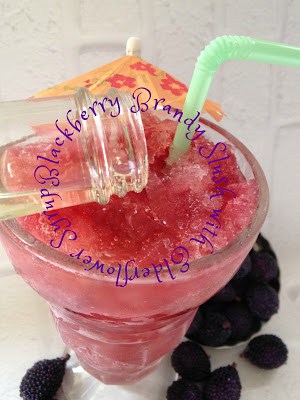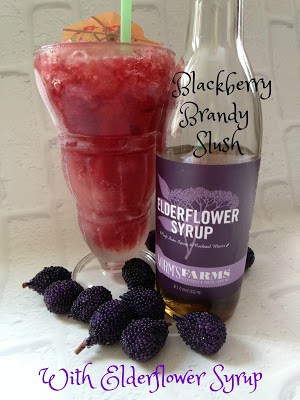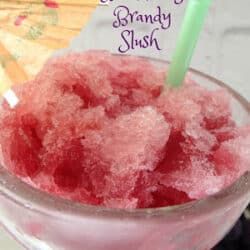 Blackberry Brandy Slush
Ingredients
2

cups

water

1 1/2

cups

sugar

4

tea bags

1

12 oz can

frozen lemonade, thawed

1

12 oz can

grape juice, thawed

3

cups

blackberry flavored brandy

7

cups

water

7 up

soda

Elderflower Syrup or Elderflower Ginger Syrup, optional

fresh blackberries, for garnish
Instructions
In medium saucepan, stir together, 2 cups water and 1 1/2 cups sugar.

Heat mixture over medium high heat until sugar is dissolved and mixture comes to a boil. Remove from heat and add 4 tea bags. Allow tea bags to seep for 10 minutes.

Remove tea bag transfer mixture to a large mixing bowl; add thawed lemonade and grape juice, stirring until dissolved. Stir in blackberry brandy and 7 cups water.

Freeze in plastic container for 24 hours or longer. Scoop out with an ice cream scoop into a tall glass, drizzle with Elderflower Syrup, optional. Add 7-up and stir. Garnish with fresh blackberries.
Recipes On Tap:
Drunkin' Weenies and a Brandy Slush and Frozen Coffee Slushie.