Big Batch Sourdough Biscuits
We may earn money or products from the companies mentioned in this post.
Big Batch Sourdough Biscuits
A Week of Sourdough Recipes
Big Batch Sourdough Biscuit recipe is adapted from a recipe I found in Hometown Cooking Magazine, October 2000. I bought a "lot"of Hometown Cooking Magazines for under $1 at the St. Vinny's. I think there was 12 in the "lot" I haven't been able to find much information on Hometown Cooking Magazine except that the magazine is loaded with delicious recipes, many of which I've made over the years. This recipe being one of them.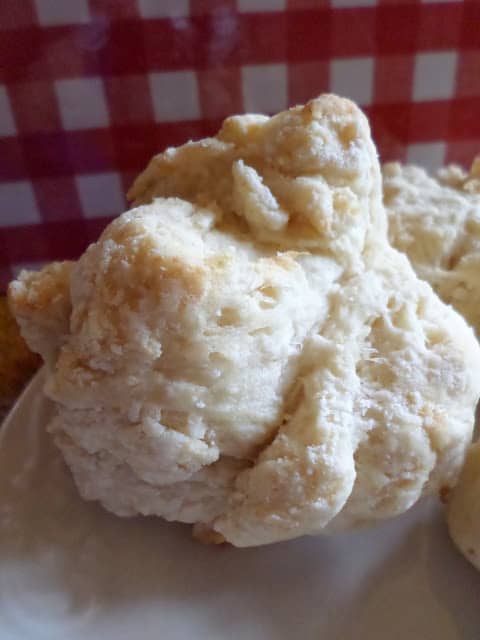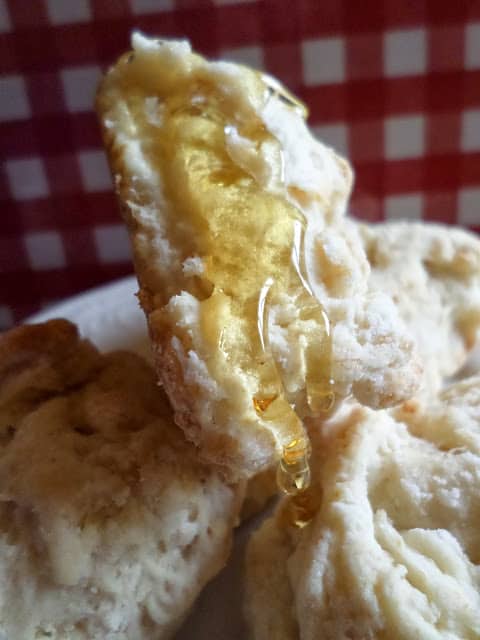 Loves Biscuits
My hubby loves biscuits. He could eat them with every meal if I made them. But then he grew up with biscuits and dinner rolls, whereas I didn't. When I was growing up we never had biscuits. My mom Aggie made cornbread muffins using the Jiffy brand muffin mix but we never had southern-style biscuits or any biscuit for that matter. Aggie was a dunker of cookies, donuts and crackers but not of biscuits. We did have the ever popular loaf of Mrs. Karl's bread stacked up high on the dinning table with each and every meal. No one would eat the top slice, so we flipped the bread.
Flipping the Bread
Believe it or not, there is an art to flipping the bread. At every meal, there would be a stack of Mrs. Karl's white bread on the table. Sitting on a plate, in the of the table,    was the stack of bread 'centerpiece.'  How to flip the bread. Using one hand, grab and pick up four slices of bread. Flip bread over putting the fourth slice on the top of the stack. Take the top slice and enjoy. It's as simple as that!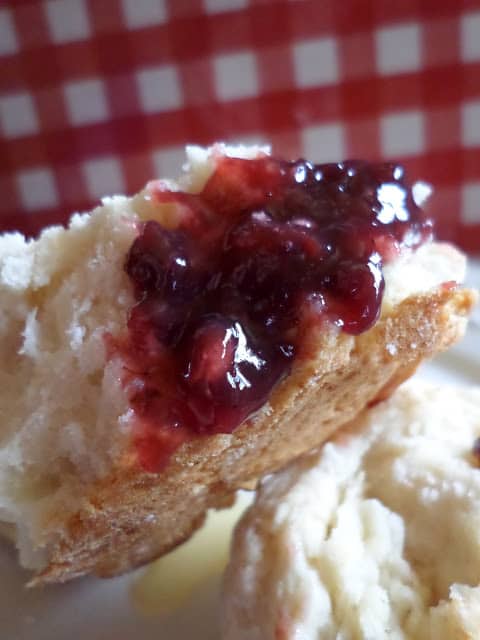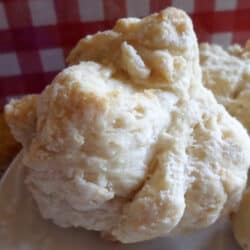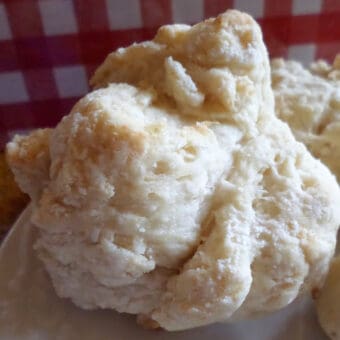 Big Batch Sourdough Biscuits
Delicious served with soup, stew or anything else you like or eat with honey.
Ingredients
3

cups

flour

2

tablespoons

sugar

2

tablespoons

baking powder

1

teaspoon

salt

3/4

cup

shortening

1 1/2

cups

sourdough starter

1/2

cup

milk

1

tablespoon

butter

,

melted
Instructions
Grease baking sheets; set aside

In a large bowl, combine flour, sugar, baking powder, and salt. Cut in shortening using a pastry blender until mixture resembles coarse crumbs. Make a well in the center of the flour mixture. Stir together the sourdough starter and milk; add to flour mixture. Using a fork, stir just until moistened. Drop dough from well-rounded tablespoons onto prepared baking sheets.

Bake at 375º for 15 to 18 minutes or until golden brown. Remove from oven and cool.

Brush biscuit tops with melted butter. Serve warm with honey and or jam.
Nutrition
Serving:
1
g
,
Calories:
420
kcal
,
Carbohydrates:
50
g
,
Protein:
7
g
,
Fat:
22
g
,
Saturated Fat:
6
g
,
Cholesterol:
5
mg
,
Sodium:
315
mg
,
Potassium:
373
mg
,
Fiber:
2
g
,
Sugar:
4
g
,
Vitamin A:
70
IU
,
Calcium:
154
mg
,
Iron:
2.4
mg
Looking for more sourdough recipes? Give these a try, you'll love them. Sourdough Pancakes and Sourdough Mushroom Focaccia 
Health Note: Shellfish, like shrimp, is a good source of vitamin B-12. Our bodies need B-12 to help break down foods to give us plenty of energy. Recent Recipe: Homemade Almond Granola