Best Ever Papaya Lime Bars
We may earn money or products from the companies mentioned in this post.
Best Ever Papaya Lime Bars
Take a break from the usual "go to" Lemon Bar this summer and make these. Best Ever Papaya Lime Bars are truly fantastic. I would never have thought to use papaya in a bar recipe but wow, what a super idea! I found 2 recipes for papaya bars online. The first recipe I found, was from A Cozy Kitchen It was based on the traditional lemon bar recipe that we've all made and love. The second recipe I found, is on Best Recipes,  Australia. This particular recipe had lime juice and lime zest in the filling and lime zest in the crust. The lime was calling my name, loudly. I decided to combine the two, some what, and came up with my version of papaya lime bars. They were a huge success and have become one of our favorite bar recipes.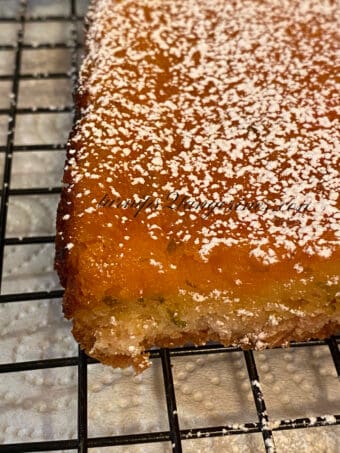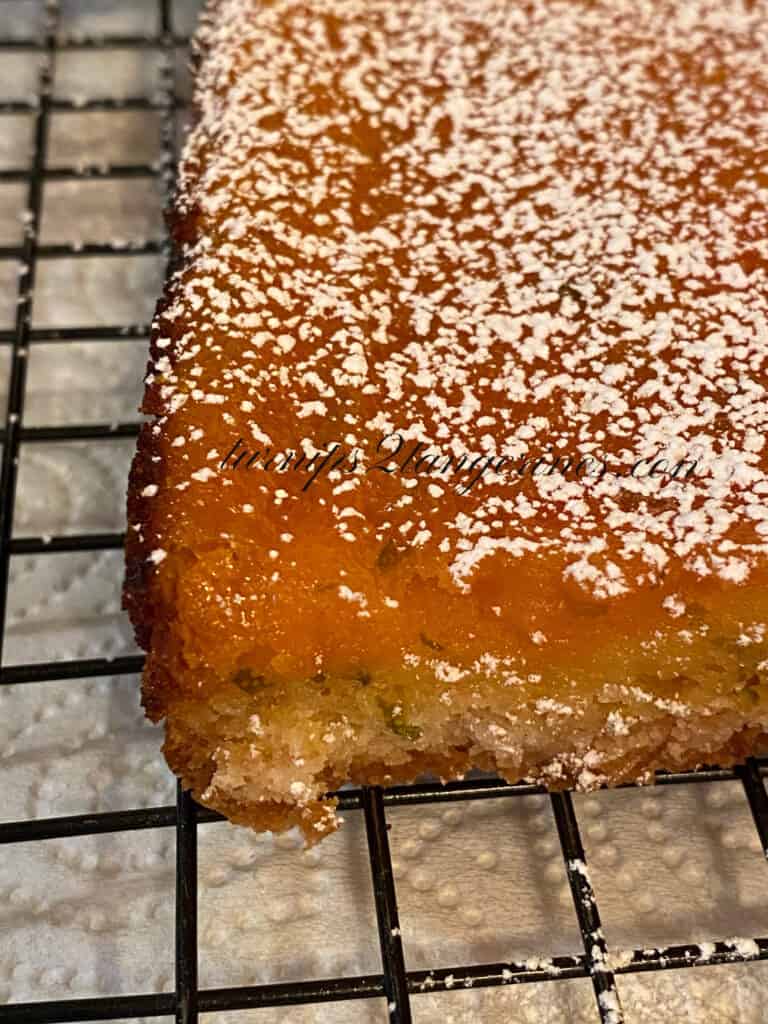 Facts about Papaya
Like the PAPAW, the papaya is native to the Americas. But that is where the similarities end. The papaya tree is a horticultural wonder. Growing from seed to a 20-foot, fruit bearing tree in less than 18 months. Papayas can range in size from 1 to 20 pounds. The papaya variety most often found in the United States is called Solo. Grown in Hawaii and Florida; it's often called the Hawaiian Papaya. It's large, about 6-inches long and 1 to 2 pounds in weight. When ripe, it has a vivid golden-orange skin. The orange colored flesh is juicy and silky smooth, with an exotic sweet-tart flavor. The large center cavity is packed with shiny, gray-black seeds. The peppery seeds are edible and make a delicious salad dressing.
Mexican Papaya and More
The Mexican papaya has a green skin and salmon-red colored flesh. Look for richly colored papayas that give slightly to pressure. Slightly green papayas will ripen quickly at room temperature, especially if placed in a paper bag. Refrigerate completely ripe fruit and use as soon as possible. Papaya juice or nectar is available in many supermarkets and health food stores. The flesh contains PAPAIN, a digestive enzyme that is used mainly in meat tenderizers. Papaya is a very good source of vitamins A and C.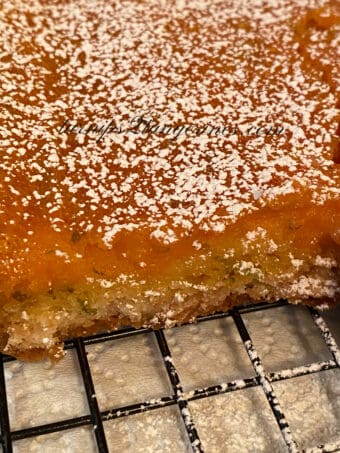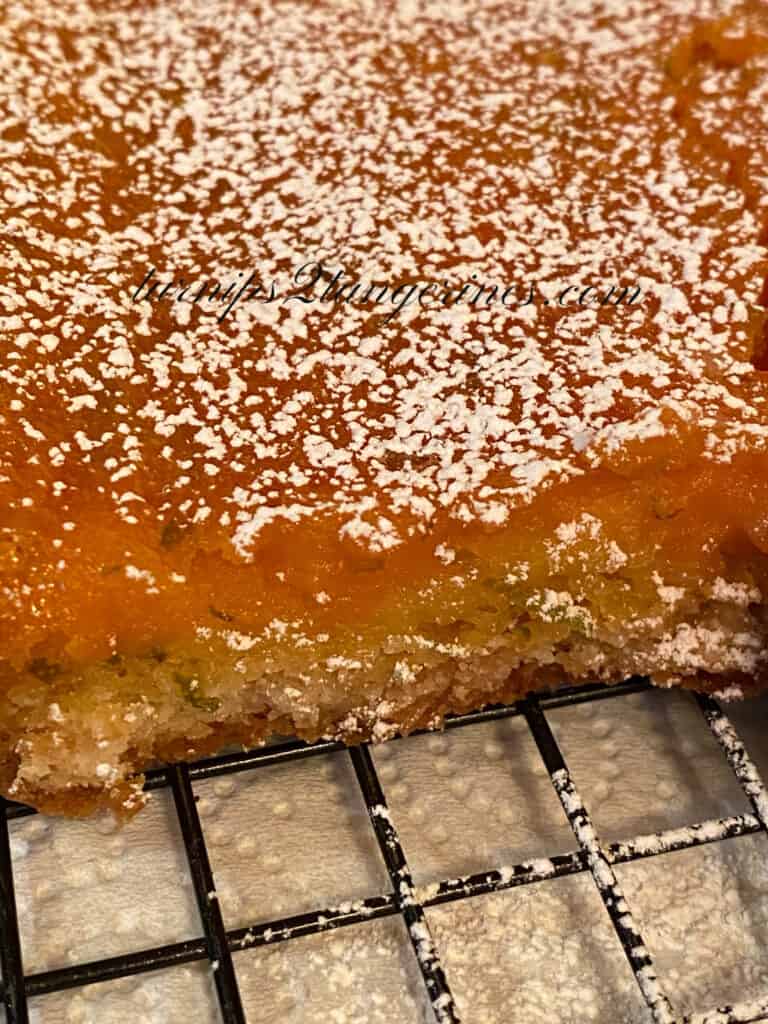 The Little Known BABACO
Indigenous to Ecuador, this natural papaya hybrid is torpedo shaped and has five flattened facets. When sliced crosswise, the facets give this exotic fruit a pentagonal outline. Babácos range 8 to 12 inches long and are about 4 inches in diameter. The edible skin turns from green to golden yellow as it ripens. The riper and softer the fruit, the more flavorful it is. The rich flavor of this fragrant fruit is a cross between banana and pineapple. The juicy, creamy white flesh has a texture similar to that of a Casaba Melon. The hard to find Babáco is sometimes available at specialty produce markets. It contains triple the amount of PAPAIN as the papaya and is an excellent source of vitamins A and C.
Buy On Sale
Recently papayas were on sale at my local grocery store for an unbelievable price. Two for $1.00! I mean, c'mon that's unheard of here in northern Wisconsin, where many people wouldn't even know what a papaya looked like, let alone what to use them for. Well I'm here to tell you what to do with a papaya, make some bars! Whether you buy them on sale or not, the next time you're strolling through the produce department don't walk pass the papayas. Stop and pick one up. When you get home you can treat yourself to a papaya lime bar. Don't forget to but a lime!
How to Prepare a Papaya
If you're wondering how to prepare a papaya for this recipe, don't get nervous. It's super easy. In fact, it's easier than you might think. Cut a ripe papaya in half, down the length of the papaya. Scoop out the tiny black seeds and any membranes surrounding the seeds, (just like you would with a pumpkin.) Now you can keep the seeds because they are also edible and good for you too. Rinse them off and store in a plastic container with a tight fitting cover, (like you would with a pomegranate.) Add them to a salad, yogurt or cottage cheese.
After you have cut the papaya in half, lengthwise and scooped out the seeds, simply scoop out the remaining papaya, cut into chunks and add to the container of a food processor, blender or use an immersion blender. Pulse until the papaya is completely smooth. You can use your papaya puree right away or you can do what I did and freeze it. Divide the papaya puree between 1 cup freezer containers. Label the containers if necessary and freeze until needed. I thawed my papaya puree completely before I made the bars. From one large papaya I got almost 4 cups of papaya puree. Not bad, not bad at all. Since this recipe only calls for 3/4 cup of papaya puree, you can make papaya lime bars until the cows come home.
Recipe Tip: When limes go on sale, pick up extra and juice and zest the limes. Place the juice in small plastic containers with a tight fitting lid and freeze until needed. Freeze the extra lime zest in small sandwich size lunch baggie and freeze until needed.
Here are several "bar" recipes you will surely love.
Papaya Lime Bars
A deliciously different bar. A new twist on the popular lemon bar recipe.
Ingredients
1/2

cup

sugar

1 1/2

tablespoons

flour

1/4

teaspoon

salt

3/4

cup

papaya puree

2

large

eggs

2

teaspoons

lime juice

2

teaspoons

lime zest

2

tablespoons

honey

CRUST

1/4

cup

plus 3 Tablespoons butter, melted

1

cup

flour

1/2

cup

powdered sugar

1/4

teaspoon

baking powder

1

lime, zest only

pinch

sea salt

powder sugar, for topping

lime zest, for topping
Equipment
8 x 8-inch square baking pan
Instructions
Preheat the oven to 350 degrees. Prepare 8 x 8-inch baking pan by buttering it. Set aside.

In a medium bowl combine the dry ingredients for the crust and mix well. Add melted butter and stir to create a dough. Turn dough into the prepared pan and press evenly across the bottom. Bake the crust for 12 minutes and just golden brown. While it's baking, make the filling.

In a medium bowl, combine sugar, flour and salt. Add the papaya puree, eggs, lime juice, zest and honey. Whisk until the filling appears glossy and smooth.

Remove pan from the oven, pour filling over the hot crust and return to the oven. Bake for an additional 20-25 mins and bars are puffed and firm to the touch in the center.

Allow papaya bars to cool in the pan for at least 30 minutes before running a knife around the edge of the sides. Sprinkle with additional powdered sugar and a grates of fresh lime zest, optional