Beef Tenderloin Tips in Red Wine Sauce
We may earn money or products from the companies mentioned in this post.
Beef Tenderloin Tips in Red Wine Sauce
In my neck of the woods, you will most likely find this classic dish on Supper Club menus. This tasty dish goes by several different names; beef tips, company beef and tenderloin tips in wine. Serve beef tenderloin tips in red wine sauce over hot buttered, extra-wide, home-style noodles for that classic Supper Club 'Northwoods House Specialty.' This is one of my favorite ways to prepare beef tenderloin and I prepare it often.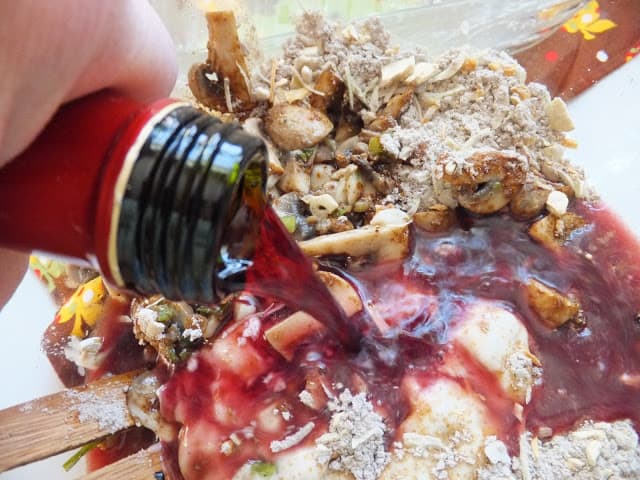 Left-overs are fantastic!
When beef tenderloin is on sale in your area, pick up a package or two. This recipe can be easily doubled with the same delicious results. The left-overs are not only fantastic, you can easily make a complete 'second' meal with them. Simply mix together any left-over buttered noodles, with any left-over beef tenderloin tips. Add a splash of red wine if needed and bake at 350 degrees until hot and bubbly. Serve with a vegetable of choice.
Das Essenhaus Egg Noodles
Our favorite way to serve beef tenderloin tips in red wine sauce is over noodles. Preferably extra wide, homestyle egg noodles. There are so many wonderful brands on the market to choose from. You can certainly take the time to make homemade noodles, which would take this recipe from an A to an A+. We like to use Das Essenhaus Noodles.  Essenhaus is located in Middlebury IN.
If you're ever in the area, stop by Essenhaus and enjoy a delicious meal or something sweet from the bakery. Essenhaus Noodles are not only super delicious, they can stand up or hold their own when served with this hearty beef/wine dish. It would be a real culinary disaster to serve this dish over noodles that fall apart or get mushy under this delicious wine sauce. Tsk Tsk. You can find Das Essenhaus Noodles at most supermarkets or specialty food stores.
Yellow Tail Red Wine
Beef Tenderloin Tips in Red Wine Sauce is a special dish to serve when company is coming for dinner. It's also a great dish to serve for that special dinner with your significant other. For this recipe we used a Shiraz from Yellow Tail Wines. Shiraz is a vibrant, rich, smooth wine prefectly paired with beef. You can substitute a Merlot or Burgundy in this recipe or to serve with your meal.
*If your looking for recipes that you're family will flip over, give these a try. Creamy Pineapple Shake  and Outside Inside BBQ Ribs. You'll find many more recipes in our Recipe Box.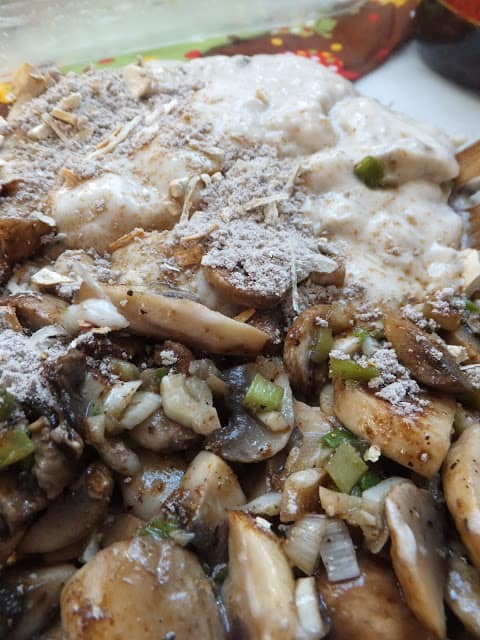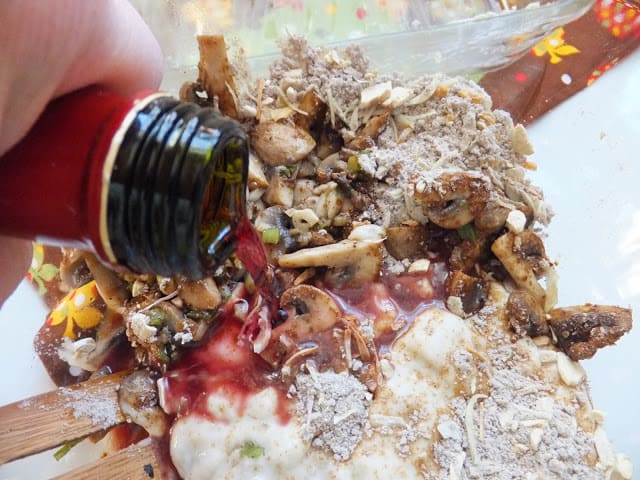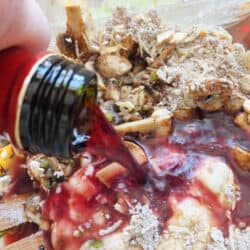 Beef Tenderloin Tips in Red Wine Sauce
Beef Tenderloin Tips in Red Wine Sauce are delicious served over hot buttered wide egg noodles.
Ingredients
2

cloves

garlic, minced

1

shallot, thinly sliced

8

oz.

fresh mushrooms, sliced

3

green onions, thinly sliced

2

tablespoons

oil

2

tablespoons

butter

1/2

teaspoon each

salt and pepper

1

teaspoon

dried thyme leaves

2

cans

cream of mushroom soup

1

package

beefy-onion soup mix

1

cup

red wine, or more

1

lb.

beef tenderloins, cut into large bite-size pieces

1/4

cup

sour cream, optional

16

oz. package

Amish-style extra wide egg noodles
Instructions
Saute' garlic, shallots, sliced mushrooms and green onions in oil and butter; add salt, pepper and thyme. In large bowl, mix together soup, beefy-onion soup mix and red wine.

Add mushroom mixture to soup mixture, mix well. Add beef tenderloin pieces. Stir to combine.

Pour all into a 2 or 3 quart buttered casserole dish, cover tightly with foil.

Bake at 300º for 2-1/2 hours, remove foil. Stir in sour cream if using. Cover, bake 1 hour longer.

Cook noodles according to package directions. Drain, toss with 2 tablespoons butter.

Serve tenderloin tips over hot buttered noodles.