Beef Mushroom Noodle Soup
We may earn money or products from the companies mentioned in this post.
Beef Mushroom Noodle Soup
Beef Mushroom Noodle Soup is made with Fortune Udon Mushroom Flavor Noodles and is it good! I have entered a recipe contest using Fortune Udon noodles and the challenge category is soup. Living here in Wisconsin, with temperatures hovering around 28 degrees, I was pretty sure I wasn't going to have a problem with this challenge. We eat lots of soup in the winter and Beef Mushroom Noodle Soup turned out super delicious!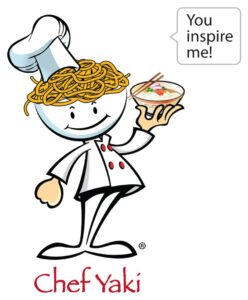 Ingredients Used
I was so inspired by this challenge that I made a Chicken Soup with chicken flavor Fortune Udon  noodles but I'm getting ahead of myself here. Let's get back to the soup at hand. Beefy Mushroom Noodle Soup is very similar to a recipe I recently posted for beef barley soup. It's made with boneless beef chuck roast, the usual soup aromatic vegetables, carrots, celery, onions, carrots plus mushrooms and 2 packages of mushroom flavor noodles.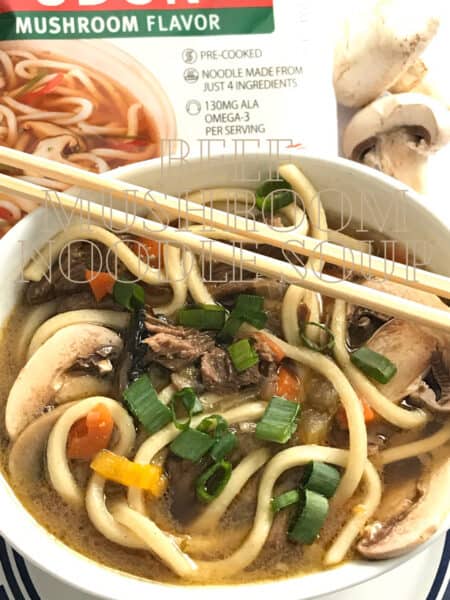 This recipe has a few steps but none of the steps are difficult or time consuming. The Udon noodles are added towards the end of the cooking time. Two packages of mushroom flavored noodles are added along with the seasoning packets. Beefy Mushroom Noodle Soup is delicious and left-overs are super also. The noodles remained firm when reheated, which I really liked. Noodles have the tendency to break down when reheated and they become mushy. No one likes mushy:(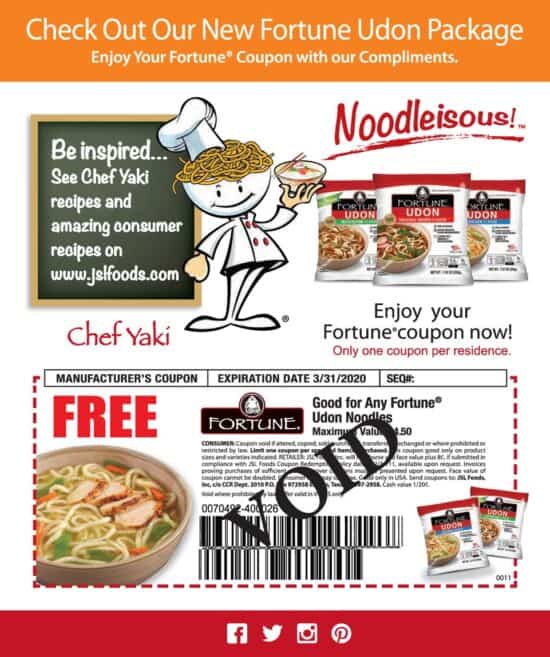 About JSL
JSL foods produces refrigerated, pre-cooked Fortune Asian Noodles and Rice Blends as well as Twin Dragon Asian Wrappers and Asian Cookies. Fortune Noodles are the #1 refrigerated noodle line in the US. These delicious, authentic noodles are found in the produce section of grocers across the country. JSL is a third generation family owned business located in Los Angeles.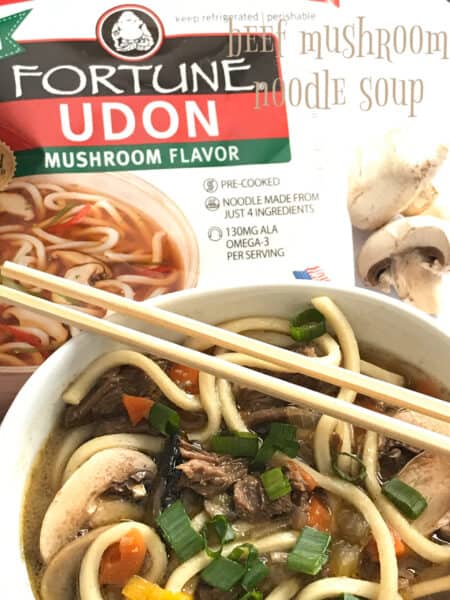 Asian Noodles and More
JSL is a leading manufacturer and marketer of Asian Noodles and Wrappers, Long Goods Pasta and Baked Goods. Consumers can find JSL products in their favorite retail food stores nationwide under the Twin Dragon, Fortune and Spring Home brands. JSL are proud to be a leading supplier of custom products for Foodservice customers. JSL Foods will fill your needs from their line of pre-cooked Asian Noodles, Pasta and pre-cooked Rice products.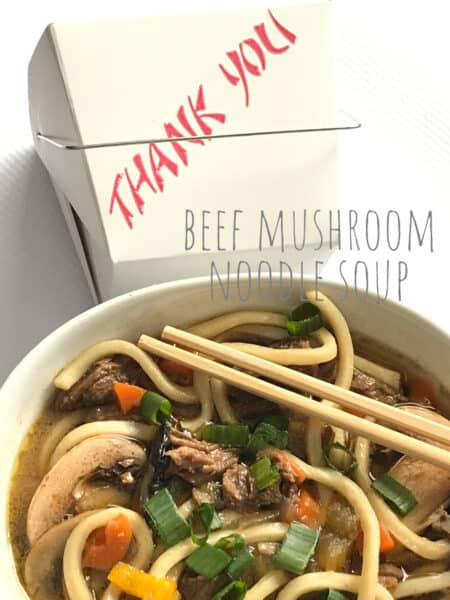 Recipes made with Twin Dragon
We have taken many 'blogger challenges' featuring JSL products. The first was Soy Ginger Noodle Salad. Made with Yakisoba Noodles, shrimp, mandarin oranges and salad mix. The next set of recipes are created using Twin Dragon Egg Roll Wrappers. Stuffed Poblano Pepper Egg Rolls are super delicious. Poblano peppers are stuffed with a savory filling, wrapped in egg roll wrappers and fried in oil. Yum!
Smoked Salmon Cream Cheese Rangoon, and Blueberry Goat Cheese Rangoon with Mint are delicious as all cream cheese filled Twin Dragon Rangoon Wrappers are! Butternut Ravioli Squash. Twin Dragon Egg Roll Wrappers are used in place of the usual pasta dough to make ravioli. The stuffed ravioli are fried in oil and can be served with a thick balsamic vinegar reduction.
Follow JSL:
Website: JSL Foods
Facebook: JSL Foods Facebook
Twitter: JSL Foods Twitter
Instagram: JSL Foods Instagram
To get your FREE coupon, follow this link: Noodle Club
Hashtags: #fortunenudonnoodles, #cheftyaki and #udonsoups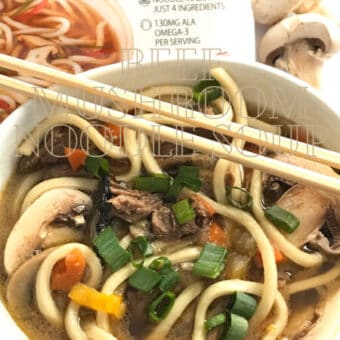 Beefy Mushroom Noodle Soup
Made with Fortune Udon Mushroom Flavor
Ingredients
1 1/2

lbs

boneless beef chuck, cit into 3/4-inch cubs

3

tablespoons

olive oil, divided

1

32 oz carton

beef broth, low-fat, low-sodium

1

32 oz carton

water

1

small

onion, finely chopped

3

cloves

garlic, minced

1/2

cup

sliced celery

8

oz

fresh mushrooms

3

mini

peppers, sliced (orange, red and yellow)

1

cup

diced carrots

1

teaspoon

dried thyme

3

bay leaves

1

teaspoon

salt

1/2

teaspoon

pepper

2

teaspoons

dried parsley

2

7 oz each packages

Fortune Udon Mushroom Flavor Noodles plus seasoning packets
Instructions
In a Dutch oven, brown meat in 2 tablespoons olive oil over medium heat for 10 minutes. Lightly season meat with salt and pepper while browning.

Pour in beef broth and water. Heat to a boil, reduce heat. Cover and simmer for 1 hour.

Meanwhile in a medium saute pan heat remaining oil over medium heat. Saute onion, garlic, celery, mushrooms, peppers and carrots until tender; about 5 to 8 minutes. Lightly season vegetables with salt and pepper while browning. Remove from heat and set aside.

Turn Dutch oven from heat and remove meat with a slotted. Set aside until cool enough to handle. Shred meat with two forks.

Return shredded meat and vegetables to broth. Stir in thyme, bay leaves, salt, pepper and parsley. Heat to boiling, reduce heat to simmer.

Simmer an additional 45 minutes. Stir in noodles and seasoning packets. Simmer an additional 10 to 15 minutes.
Notes
This recipe was made using Fortune Udon Mushroom Flavored Noodles. 
JSL Foods, Inc. JSL Foods