Barbecue Chicken Nuggets in Air Fryer
We may earn money or products from the companies mentioned in this post.
Barbecue Chicken Nuggets in Air Fryer
In my opinion, this has been an exceptionally humid and muggy summer. Actually, if one more person says to me, "I love hot and humid weather!" I might have to revert too violence. Honestly, I'm not a fan of summer or I should say, humid weather. I guess that's why I live in Wisconsin! I prefer cooler temps., accompanied by a slight northern breeze. When I plan a vacation, it's certainly not to a sandy beach, on a tropical island. Oh no, I go in the opposite direction and head on up to Canada 🇨🇦 to visit my Canadian friend Cindy.
Fall is my favorite time of year, with its cooler temperatures and yummy comfort foods. This next recipe came out of the necessity to eat and to not heat up my kitchen any further than it all ready is. In fact, this recipe turned out so well that I made it again the following night. Instead of using boneless, skinless chicken breast, I substituted pork tenderloin. Both were equally delicious!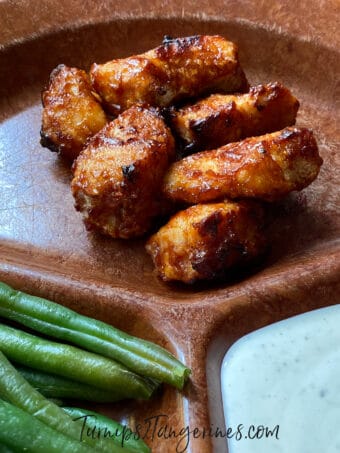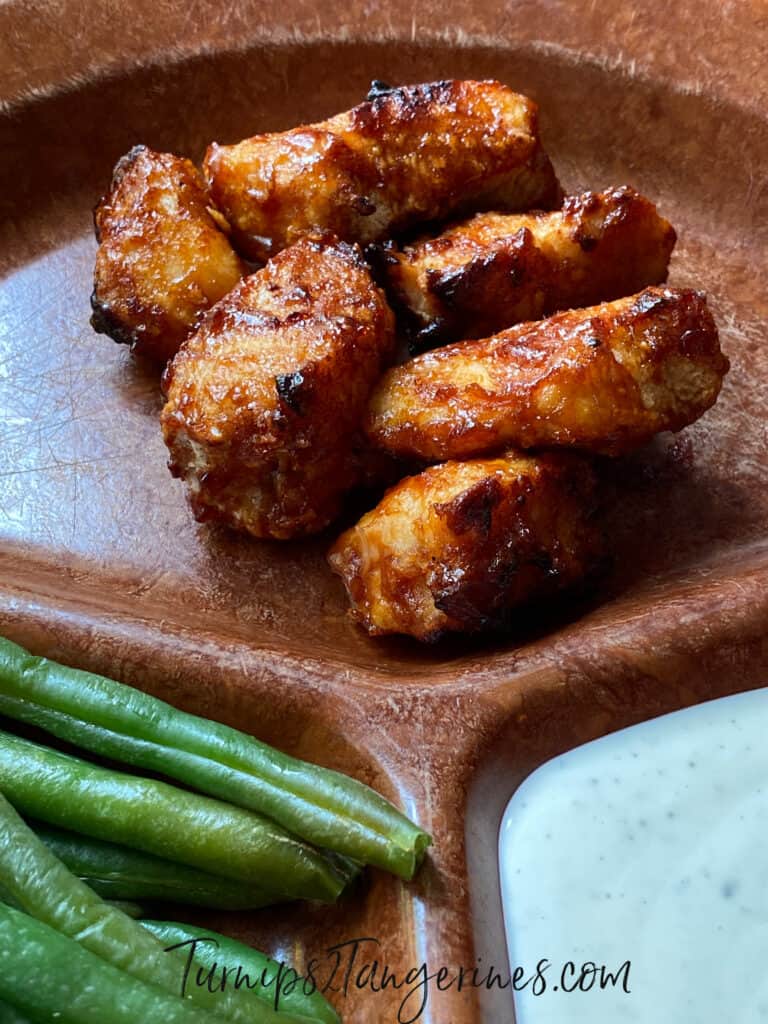 What Kind of  Chicken?
For this recipe I used two boneless, skinless chicken breasts that I cut into "nuggets." Try to find two rather large or nice size breasts. Don't buy those scrawny, frozen, ice crystalline things in your grocers freezer section. Go to the actual "meat department," the section where they sell meat and buy some nice, firm, plump breasts. (You know the kind ladies, the kind of breasts we all wish we had;)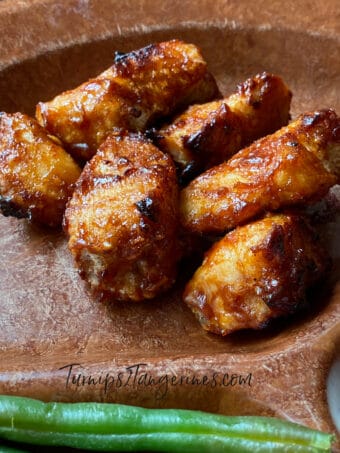 Once the breasts are cut into nuggets, you should have enough to feed 2 to 4 servings. The serving size will depend on what sides are served with your meal or how hungry everyone is…whichever comes first. If you prefer, thighs can be substituted for the breasts but I find it hard to cut thighs in nice size nuggets. Other options would be to use a chicken tenderloin or turkey tenderloin.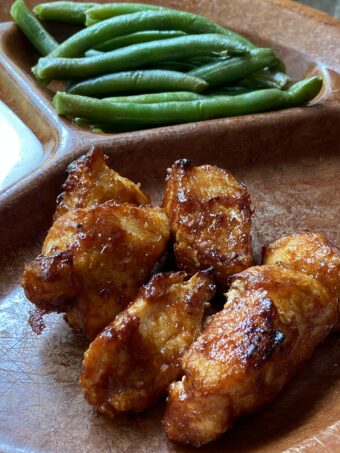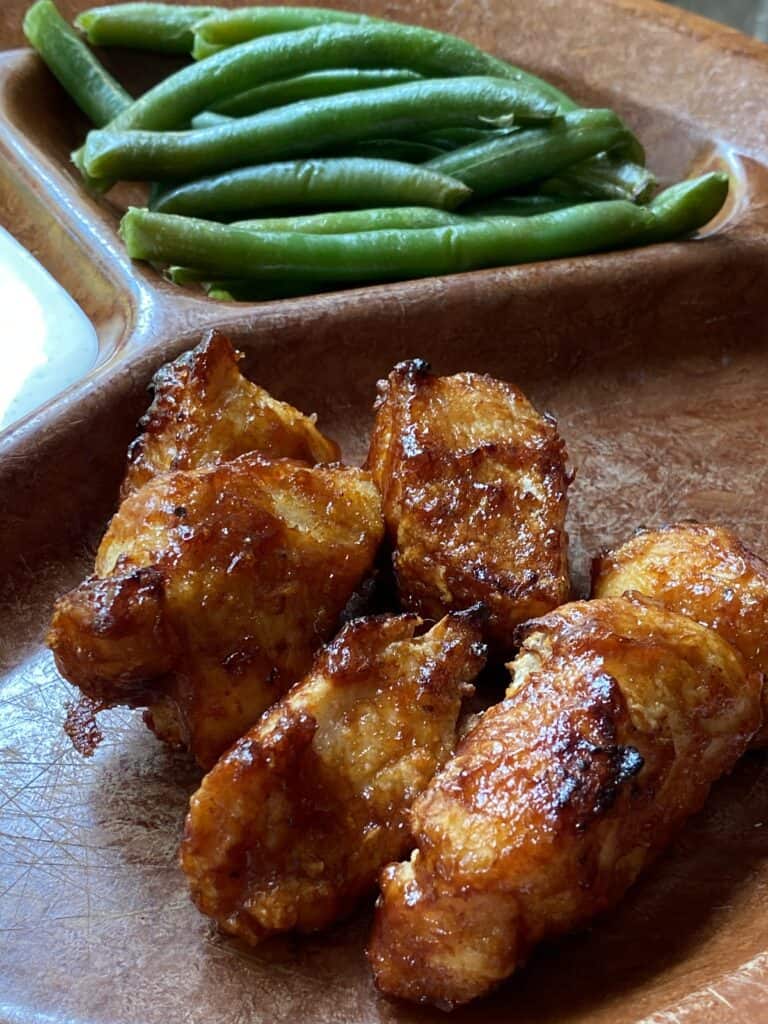 Barbecue Sauce
As far as the barbecue sauce goes, feel free to use any brand of sauce you like. You can simply make your own barbecue sauce too. Personally, I like to use a purchased barbecue sauce. Like jams, jellies, mustard, and honey, I'm a sucker for barbecue sauce. Whenever I go to a festival, farmers market or to a gourmet specialty shop for the first time, I always come home with a jar of jam or jelly, a bottle of barbecue sauce and a jar of flavored honey and/or jar of mustard. For this recipe I happened to have an already opened bottle of Sweet Baby Rays Honey Barbecue Sauce, so I went with that. For this recipe you don't need a lot of barbecue sauce, alittle goes a long way.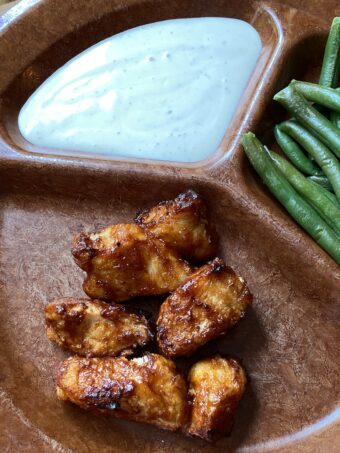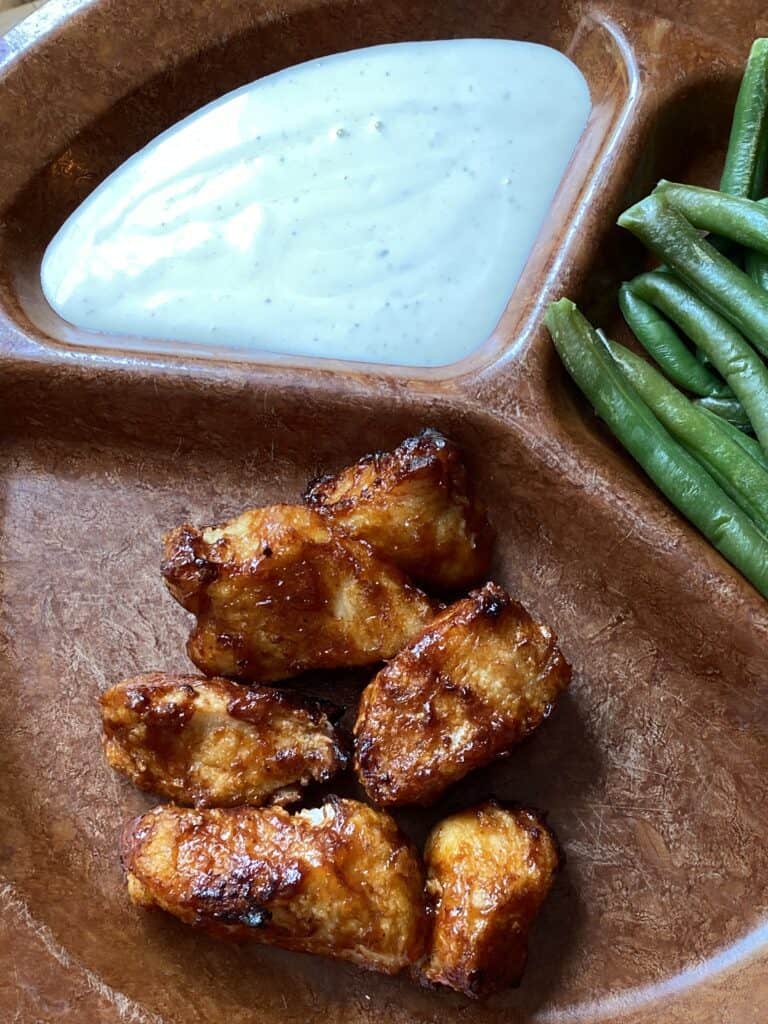 Pork Tenderloin
As I mentioned, I also made this exact same recipe using a 2 lb. package of pork tenderloin. Remove any fat from the pork tenderloin and remove the silvery skin. Slice the tenderloin (across the grain) into bite-size chunks. Follow the recipe as if you were using chicken or even a turkey tenderloin. Another "tenderloin" I need to start using more of. The recipe calls for using a fairly new to me seasoning blend called Greek seasoning. More specifically, Cavender's Greek Seasoning.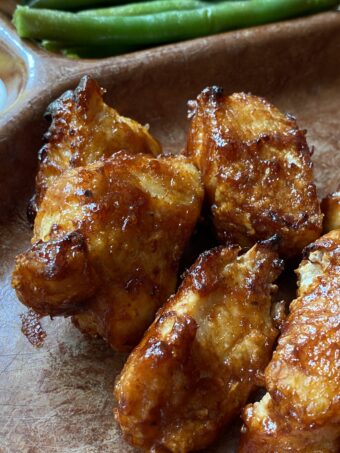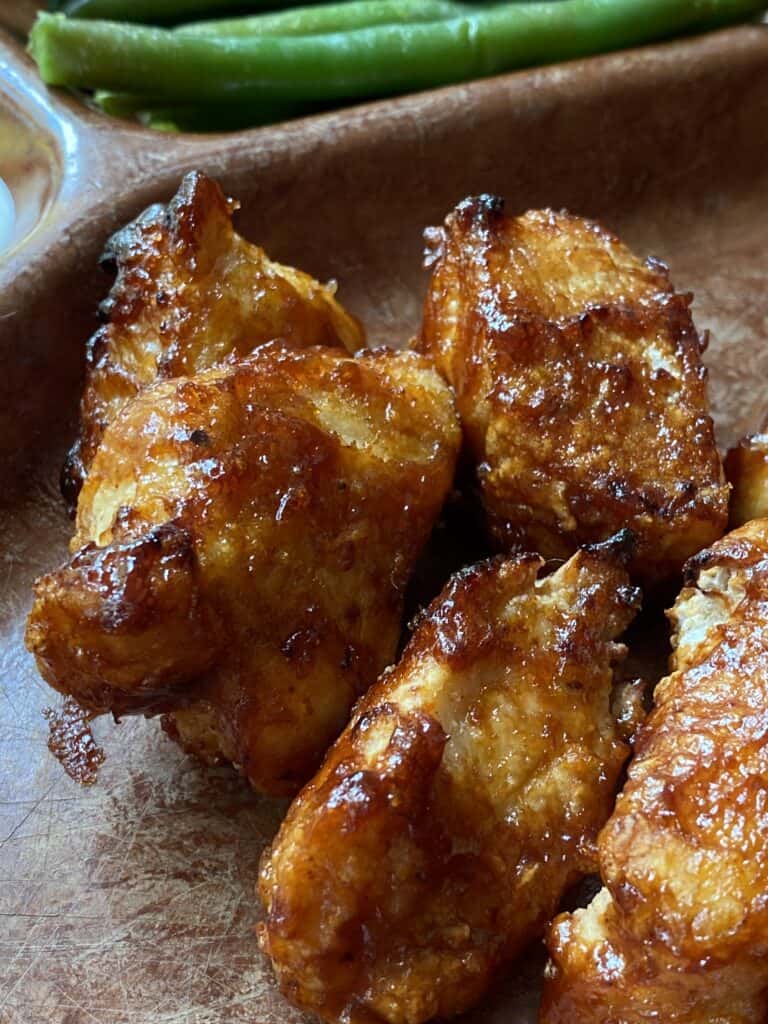 Cavender's is a really nice blend of spices that I enjoy using on many different things. If you don't have any Greek seasoning, simply omit it. Pork Tenderloin can be found in the meat department of any grocery store, located by the pork roasts etc. We are huge fans of the very versatile pork tenderloin. The next time pork tenderloin goes on sale in your area, do what I do and stock up. You can make anything with a pork tenderloin and the end results are always fantastic.
UP NEXT: Nellie and Joe's Famous Key Lime Pie
More Air Fryer Recipes for your reading enjoyment: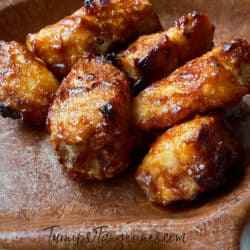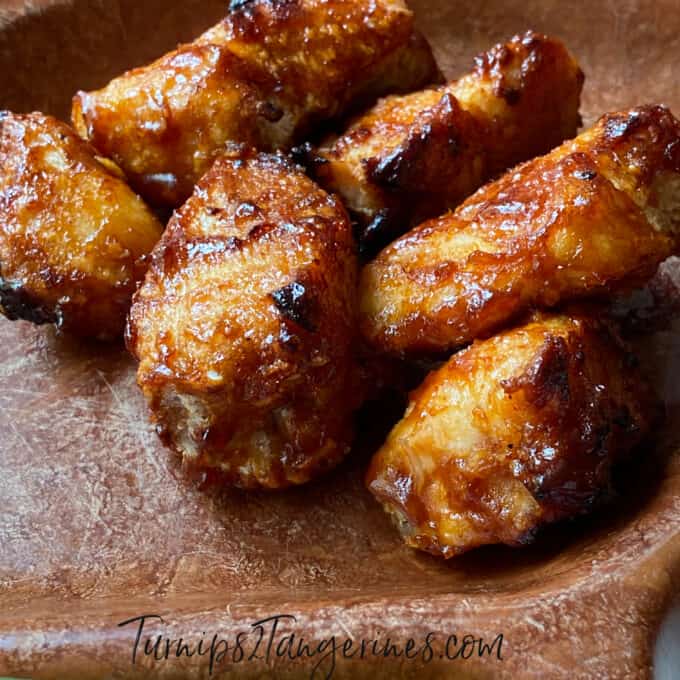 Barbecue Chicken or Pork Nuggets In Air Fryer
Ingredients
2

large

boneless, skinless chicken breasts*

1

Cup

Flour

1

teaspoon

each; salt

,

garlic powder, onion powder, paprika and Greek seasoning.

¼

teaspoon

black pepper

1

Cup

Barbecue Sauce

Olive Oil Cooking Spray
Instructions
Cut the chicken* into bite-size chunks and place in a large mixing bowl.

In a small bowl, mix together flour and all seasonings.

Coat chicken* nuggets evenly with the seasoned flour.

Spray the basket of the air fryer with olive oil cooking spray and evenly pour the chicken* into the air fryer.

Cook at 390 degrees for 10 minutes.

Open the air fryer, coat the nuggets with olive oil spray and turn the chicken* if necessary.

Cook for an additional 10 minutes.

Remove chicken* and place in a clean bowl.

Drizzle with barbecue sauce and toss well, coating the chicken*.

Line the air fryer with a sheet of foil. Add the chicken* back to the air fryer and cook for an additional 6 minutes or until the sauce bubbly.
Notes
*Pork Tenderloin can be substituted for the Chicken Breasts.
Serve chicken nuggets with Hidden Valley Ranch Salad Dressing