Balsamic Glazed Zucchini
We may earn money or products from the companies mentioned in this post.
Balsamic Glazed Zucchini
If you are looking for that perfect zucchini recipe, this is it! When fresh zucchini is in season, (which won't be for a few months here in northern Wisconsin), you will want to keep this recipe handy. I made this recipe using store bought zucchini and it was still super delicious. If you are a balsamic fan like I am, you are going to fall in love with this easy four ingredient recipe. Balsamic Glazed Zucchini  will soon become your family's favorite side dish. Oh, did I mention the fact the balsamic glazed zucchini is great served with grilled food!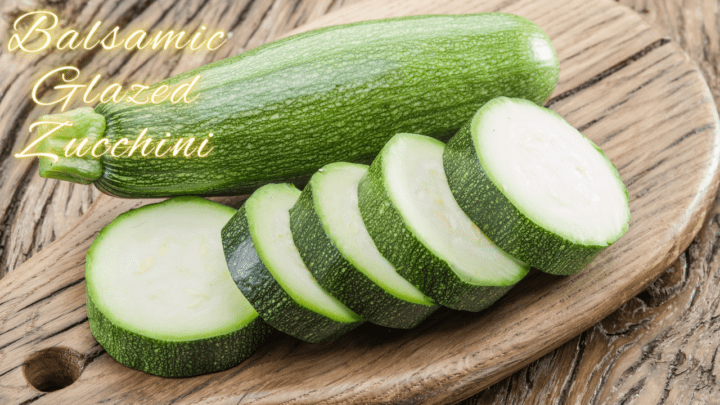 Benefits of Balsamic Vinegar
Balsamic vinegar delivers a rich taste while maintaining the acidic kick of vinegar. Commonly seen in glazes, dressings, and reductions, it's a staple of Italian dishes and has long been recognized as a valuable supplement. Many people use balsamic vinegar to aid in digestion and it has long been favored for its complex taste, which can add rich flavor to a variety of dishes. Traditional balsamic vinegar comes from white Trebbiano grapes harvested in Modena, Italy. Harvest takes place as late in the season as possible, followed by slow fermentation and concentration in wooden casks. Classic balsamic may be aged for over a decade before being consumed. Commercial balsamic, however, is much faster. Many vinegar products ready after just a few months of aging
Recipe Ideas Using Balsamic Vinegar
Balsamic vinegar can be found in grocery stores, health food stores, and specialty shops. It typically comes in a dark-colored glass bottle. After purchasing, keep the vinegar in this bottle and store it somewhere cool and dry. Exposure to heat or light may harm the flavor. While many people associate balsamic vinegar with salad, but it is versatile enough to include in a variety of recipe ideas:
Blend into homemade hummus for a rich, tangy flavor.
Combine with honey, garlic, and mustard to make a glaze for chicken.
Drizzle over strawberries and serve with ice cream.
Add a drizzle to a bowl of creamy tomato soup.
Combine with mayonnaise and Italian seasoning to create a delicious condiment for sandwiches.
Dip hard aged cheese into a small bowl of balsamic to add flavor.
Drizzle some over slices of watermelon.
Balsamic Vinegar
We've discussed balsamic vinegar many, many times here in Turnips 2 Tangerines. In fact, we have several recipes that contain balsamic vinegar that you will want to try. Everyone and their mother has made or has had a caprese salad or panni. But there are SO many other delicious ways to use this Italian classic. Both balsamic vinegar and a balsamic reduction are delicious drizzled on everything. I mean seriously, even ice cream!!
Here are just a few different ways to enjoy balsamic vinegar.
UP NEXT: The Best Foods To Prepare For A Barbecue
You can make your own balsamic vinegar reduction, which is easy to do. Check out the video below or you can purchase an already made reduction. Our favorite is called Nonna Pias, Nonna Pias Classic Balsamic Glaze and can be purchased on Amazon for $12.00. Amazon.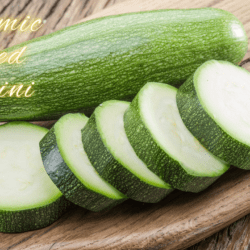 Balsamic Glazed Zucchini
A delicious and easy way to serve that summertime squash favorite.
Ingredients
1

tablespoon

olive oil

3

medium

zucchini, cut into 1/2-inch slices

2

garlic cloves, minced

1/4

teaspoon

salt

1/4

cup

balsamic vinegar
Instructions
In a large skillet, heat oil over medium-high heat. Add zucchini; cook and stir until tender, 5-7 minutes. Add garlic and salt; cook 1 minute longer. Remove from pan.

Add vinegar to same pan; bring to a boil. Cook until reduced by half. Add the zucchini; toss to coat. Serve.
Nutrition