Bacon Wrapped Chicken Bites
We may earn money or products from the companies mentioned in this post.
Bacon Wrapped Chicken Bites
Bacon Wrapped Chicken Bites are great served anytime. They're perfect to serve as an appetizer or served as a meal with a side salad and a hearty loaf of bread. Serve with your favorite BBQ sauce. We like Sweet Baby Rays Barbecue Sauce. The secret to making these bites so tasty is the bacon, (in my humble culinary opinion.) Extra thick, applewood smoked, bacon works perfectly. We like to use Nueske's Bacon.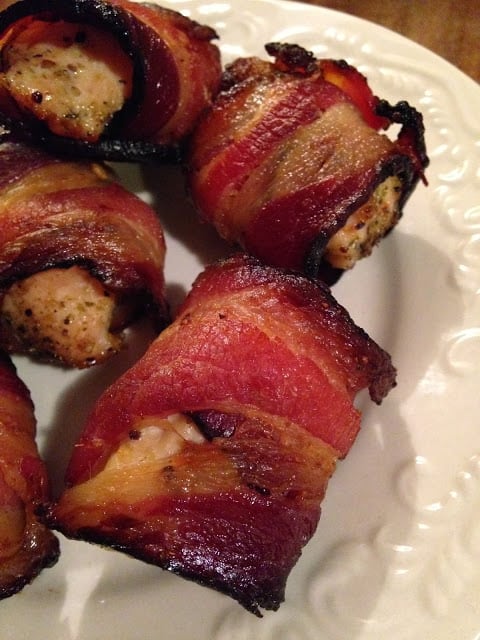 Seasoning
For this recipe we choose Mrs. Dash salt-free, garlic and herb seasoning blend. The traditional flavors of Mrs.Dash® Garlic & Herb Seasoning Blend will make bland cooking delicious again. With over 20 spices mixed together, this blend is easy to love. Who could resist the flavor in this mixture. Garlic, onion, pepper, parsley, fennel, basil and thyme to name a few.
Handle With Care
Chicken is an excellent source of protein and a good to fair source of niacin and iron. White meat and chicken without the skin have fewer calories. It's important to handle raw chicken with care. The first rule is never to eat chicken in it's raw state. After cutting or working with raw chicken, thoroughly wash utensils, cutting tools, cutting board and your hands.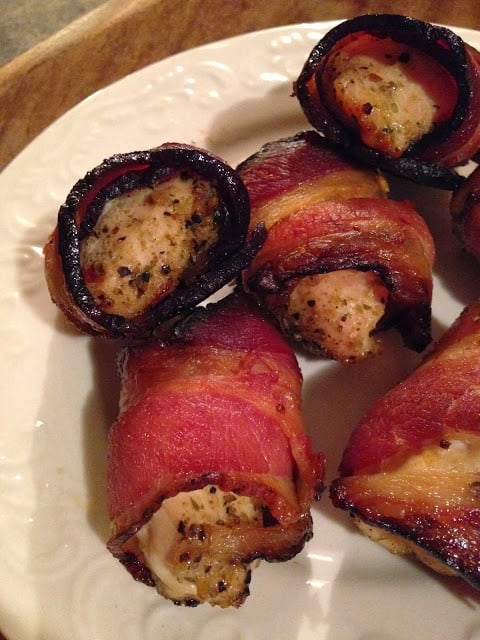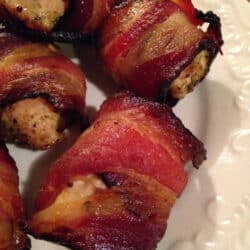 Chicken Bites Wrapped in Bacon
Ingredients
30

slices

thick bacon

3

boneless, skinless, chicken breast

3 to 4

tablespoons

garlic and herb seasoning blend

1/2

cup

barbecue sauce
Instructions
Line a rimmed baking sheet with foil. Cut each chicken breast in half. Cut each half into 4 or 5 bite size pieces. Sprinkle both sides of chicken bites with garlic and herb seasoning blend.

Place bacon strips on flat surface. Place one chicken bite on each bacon strip. Roll up chicken bite in bacon. Place seam side down on foil lined baking sheet. Repeat until all chicken bites and bacon are used.

Cover with foil. Bake at 375 for 1 hour. Remove foil, bake an additional 10 to 15 minutes longer. Remove from oven and drain on paper towels. Serve with warmed barbecue sauce.
If you are a fan of chicken, here are just a few of our favorite chicken recipes; Home Style Chicken or Turkey Pot Pies, Fried Chicken and Waffles and Waldorf Chicken Salad.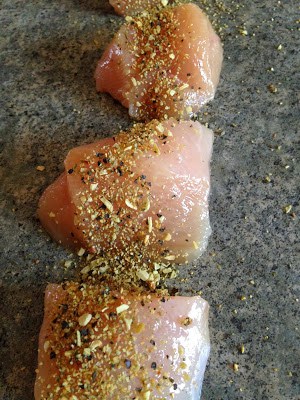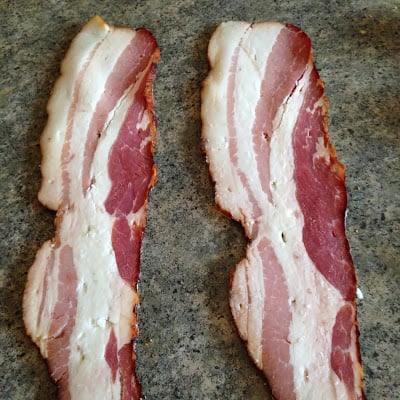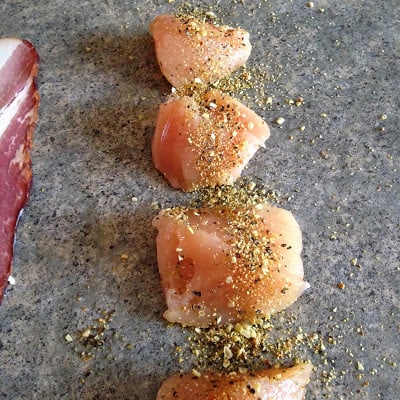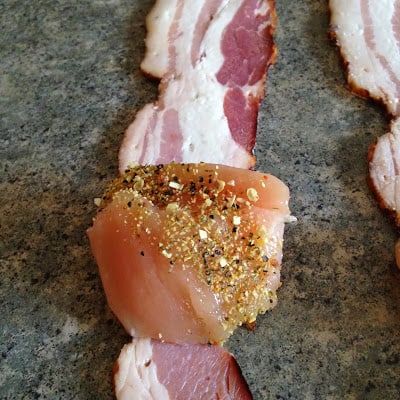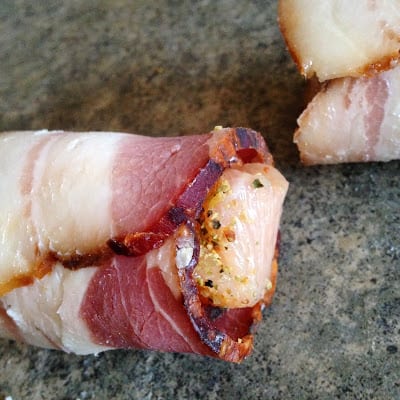 Health Note: 
Vegetables offer a host of nutrients including vitamins A and C to name a few. 
Be sure to get at least 3 to 5 servings of veggies daily~